Adventure Games #9
Search a Classic Game: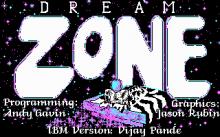 Dreamzone 1988
A mad scientist's elixir has turned your dreams into reality and while in this dream state; you must fight to stay alive and leave this forsaken place and return to the real world. ...
---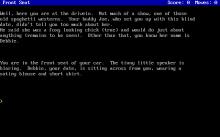 Drive-In 1982
Old software (where adult text adventures are concerned, perhaps second only to Softporn Adventure!) proves to be a gateway to what was a nostalgic experience even then, the heterosexual rite of passage: a night of heavy petting and perhaps "getting to third base" in a parked car at the local...
---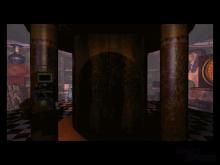 Drowned God: Conspiracy of the Ages 1996
Drowned God makes not a whit of sense. I just thought I'd get all that out of the way right at the beginning. In fact, the story of Drowned God is so unbelievably convoluted that I half expect it was done on purpose by someone just to see if any...
---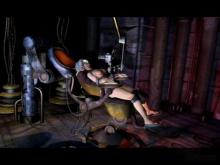 Druuna: Morbus Gravis 2001
Mature gamers enter the dark, erotic world of P. E. Serpieri's Druuna in this adventure from French publisher Microids. Though her body has been trapped in a lifeless, vegetative state, Druuna's brain is linked directly to a computer which provides the only means of interaction with reality. The story is...
---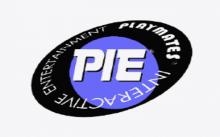 Duckman: The Legend of the Fall 1997
One of the rarest CD-ROM adventure games of all time due to its limited distribution, Duckman: The Legend of The Fall is a great game based on a popular TV cartoon of the same name that airs on USA Network, which in turn was based on the underground comic created...
---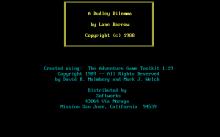 Dudley Dilemma, A 1988
This rather lighthearted text adventure game features you as a Harvard University student living in Dudley House. Your goal is not very evident through most of the game, but, like all text adventures, you must solve a series of puzzles and navigate your way through mazes using nothing but your...
---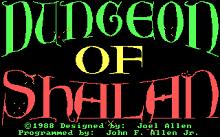 Dungeon of Shalan 1988
Somewhere deep inside a dungeon lives the evil Shalan. You are on a journey to find and kill him. But, before you can have your final showdown with Shalan, you must first confront his minions of creatures, ranging from the deadly skeletons to the mischievous zombies who steal...
---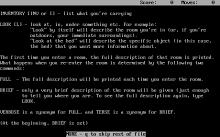 Dungeons of Dunjin, The 1991
This is a small textadventure game made by a swedish guy Magnus Olsson. This is already version 4.3 of the game, so I guess he put a lot of efford in this game. In the read.me file you can read what has changed over time. Teleporting, dragons, locked doors, you...
---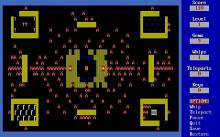 Dungeons of Kroz 1989
Dungeons of Kroz is the second installment of the Kroz trilogy - this game is very similar to the Kingdom of Kroz, only differing in level design and puzzles. ...
---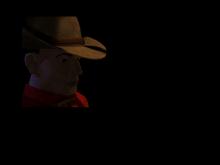 Dust: A Tale of the Wired West 1995
In Dust: A Tale of the Wired West, you become The Stranger, a drifter in the Wild West of 1882 who gets into a poker game with The Kid and has to flee after impaling his hand for cheating. When you wander out of the desert and into the fictional...
---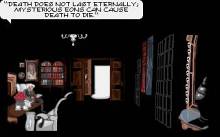 Dylan Dog - Through the Looking Glass (a.k.a. Dylan Dog 2) 1992
The second game from Simulmondo based on the Italian comics character Dylan Dog, "horror detective", is a first-person view adventure game largely based on Lovecraft's literary works and their mythology (Cthulhu, the Necronomicon). While you're called to investigate on the murder of a famous archaeologist, an unprecedented volcano activity is...
---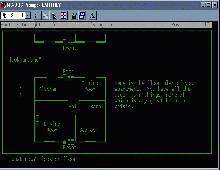 Earthly Delight 1984
Your favorite Uncle, from whom you haven't heard from in years has just died. He left you a peculiar inheiritance: a painting of a beautiful woman. The following night, the painting is stolen, sending you on a world-wide journey to discover who has the painting, and why. ...
---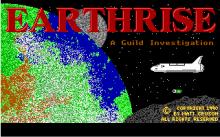 Earthrise 1990
A sci-fi adventure in which the player attempts to save Earth from a collision with a mechanically controlled asteroid. Space travel and exploration of the deserted mining colony. ...
---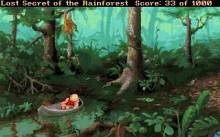 EcoQuest 2: Lost Secret of the Rainforest 1993
In Lost Secret of the Rainforest, the second installment in the series, Adam, now slightly older and able to speak with animals as a matter of course, explores the tropical rainforest in search of a cure of a disease afflicting the local natives, and a way to save the rainforest...
---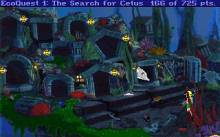 EcoQuest: The Search for Cetus 1991
The first installment, titled The Search for Cetus, was released first on floppy disk, then on CD-ROM with full speech. Adam's attempts to help a dolphin his father has rescued take a turn for the weirder when it starts speaking. In no time flat, he's trying to seek out Cetus,...
---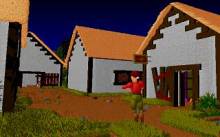 Ecstatica 1994
The storyline of Psygnosis's Ecstatica has all the elements of a classic horror film. A spooky town, an unsuspecting victim, surreal characters, a twisted plot and blood and gore. From the moment your character sets foot in the village of Tirich, the mayhem and mystery begins. If you're not real...
---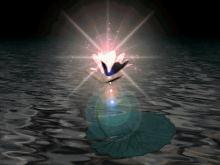 Egypt 1156 B.C.: Tomb of the Pharaoh 1997
In the spirit of games like The Sacred Amulet and Beyond Atlantis, Egypt 1156 B.C.: Tomb of the Pharaoh offers breathtaking scenery and an overabundance of educational tidbits. The mystery is set in one of the most intriguing cultures ever to exist on Earth -- ancient Egypt. Half the fun of...
---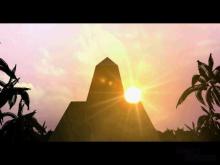 Egypt II: The Heliopolis Prophecy 2000
Get ready for more 3D panoramic adventuring set at the cultural peak of the ancient Egyptian culture. While the story is not a direct sequel to Egypt 1156 B.C.: Tomb of the Pharaoh, Egypt II: The Heliopolis Prophecy continues the journey through historical Egypt. As Tifet (aka Nefermaat), a young...
---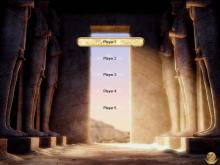 Egyptian Prophecy, The 2004
The Egyptian Prophecy: The Fate of Ramses tells a story about Ramses II, a dying Pharaoh promised a longer life by his god, Amon-Ra. However, Ramses has to build a magnificent temple for Amon-Ra, and many obstacles remain. Players take control of a young priestess named Maia and confront sinister...
---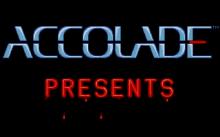 Elvira II: The Jaws of Cerberus 1991
Elvira - a horror movie star, a witch, and your girlfriend - is in trouble. A demon Cerberus has kidnapped her in order to kill her and gain her power. To save Elvira, you arrive at the studios of Black Widow Productions, where she is being held. Unfortunately, the whole...
---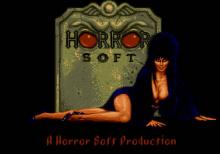 Elvira: Mistress of the Dark 1990
Elvira: Mistress of the Dark is an RPG/adventure title. The game uses a first-person perspective in which the hero wanders around solving puzzles, and combating with undead creatures that have overrun Elvira's Castle. This game features dozens of different death sequences. If the cook in the kitchen kills you, for example,...
---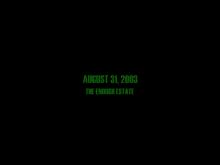 Emily Enough 2005
Emily Enough is a fun, professional-quality "black comedy" adventure game by Logan Worsley that offers a unique setting, an interesting plot (not for the easily disturbed) and cast of characters, good writing, and logical (but easy) puzzles. Adventure Europe elaborated very well in their review of the game: "The Enough...
---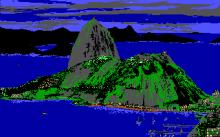 Emmanuelle 1989
This adventure is licensed from an autobiography of the rather sordid life of Maryat Rollet-Andriane. It centres around a man's efforts to attract her - suffice to say, he doesn't do so by offering her a can of Pepsi, and the game is not aimed at the young or prudish....
---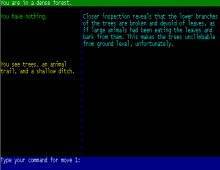 Empire of the Over-Mind (a.k.a. Empire of the Overmind) 1986
Empire of the Over-Mind is an excellent text adventure written by Gary Bedrosian way back in 1979 for the Apple II and Tandy's TRS-80 computer and published by Avalon Hill. The game was never ported to the PC, but the author has ported it himself in 1986 and has kindly...
---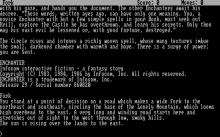 Enchanter 1983
You are a dim ignorant Apprentice Enchanter, but your task is enormous. You must save the world from a Warlock who is ruling the land with his evil powers. You are not the first in this quest but hopefully you will be the first to succeed. You know the basics...
---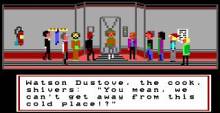 Enclosure 2004
You are Mike Goodman, a con artist who lives with his girlfriend in a rundown apartment. Your job is to trick people into thinking you can contact the dead. You have little money and no other work. One day you meet a man called William Mayfield who offers you $10,000...
---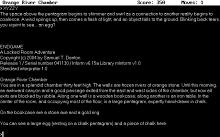 Endgame 2004
A Captain's life is a hard one. After nine months of deployment first in Operation Iraqi Freedom and then running drug interdiction along the coasts of South America, your ship and crew need a break. USS Las Vegas calls at the Navy base in Sigonella, Sicily for ship replenishment and...
---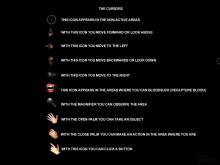 Erevos 2001
You awaken from a deep sleep with an insatiable thirst, one that burns from within. The darkness is soothing, the sounds of the night beckoning you onward, outward. The thrill of the hunt gives out a high like none other, and you can almost envision the blood on your tongue...
---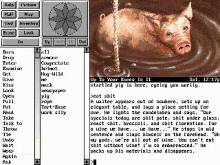 Eric The Unready 1993
Similar to other Legend Entertainment adventures, Eric the Unready uses text and verb commands to interact with the world and characters, collect items and solve puzzles. The princess has been kidnapped by Queen Morgana, and it's up to Sir Pectoral, the bumbling, muscle-clad jouster, to come to her rescue. Eric's...
---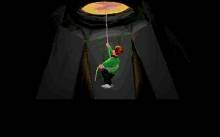 Escape from Delirium 1995
Amateur made, shareware imitation of Monkey Island 2 / Simon the Sorceror. But don't let that put you off - this is a quality game in its own right. You are adventurer Paul Cole, the year is 1948, and you have been lowered down a pit to investigate a the...
---