Adventure Games #7
Search a Classic Game: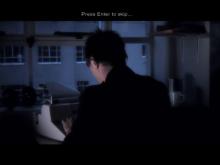 Casebook: Episode II - The Watcher 2009

---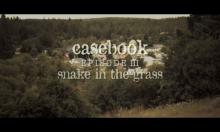 Casebook: Episode III - Snake in the Grass 2009

---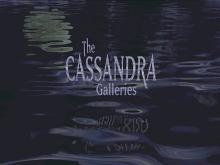 Cassandra Galleries, The 1997
The Cassandra Galleries is a puzzle-based adventure game, rather like the 7th Guest. You've been invited to explore a mysterious museum. Cassandra, the owner of the museum, has disappeared with his daughter. You must find out what's happened to them. ...
---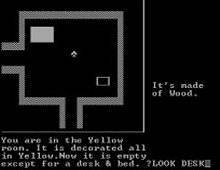 Castle Adventure 1984
This game is like a cross between a Kroz game and a text adventure -- the player moves through a castle using the arrow keys, picking up equipment and battling monsters in real-time along the way; however, at any time, it is also possible to type simple commands into the...
---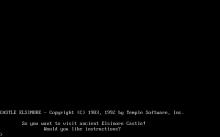 Castle Elsinore 1992
In a free literary adaptation of Shakespeare's Hamlet, this game offers the opportunity to explore the namesake castle from the play to collect as much treasure as possible and deposit it at the town hall of the nearby village. As with the other Temple Software games, this is a simple text...
---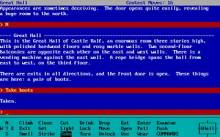 Castle Ralf 1987
Castle Ralf is a shareware interactive fiction first released in 1987. The background story: While driving out on holiday, you get lost in the middle of nowhere, when suddenly your tire has a puncture. Remembering a driveway just before the tire blew, you return to it, and guess where it leads?...
---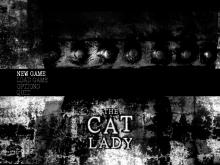 Cat Lady, The 2012

---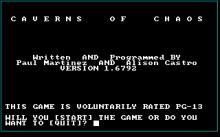 Caverns of Chaos 1992
The backstory is nearly as long as the game is: an executive summary might tell you The shapeshifting troll Landloris has abducted the noble King and Queen of the mid-Atlantic island of Pandaris, returning with them to his enchanted catacomb domain on Manhatas, island of Chaos. Ten of Pandaris' best warriors...
---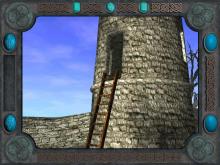 Celtica 1998
Celtica is a first-person point-and-click adventure with a supernatural Irish setting, similar in style to Broderbund's multimedia masterpiece Myst. Players traverse a fantastical Emerald Isle to seek out and solve two dozen main puzzles. The game begins with an ancient Celtic tale of Otherworld gods, who visited long ago...
---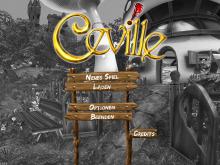 Ceville 2009
A pint-sized persecutor named Ceville desperately tries to reclaim his kingdom after being ousted by an angry mob. Working in his favor is that the new tyrant, Basilius, makes Ceville's rule seem positively quaint in comparison. You'll guide Ceville and two other characters from a third-person perspective as you look...
---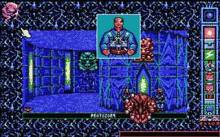 Chamber of the Sci-Mutant Priestess 1989
Set in a post-apocalyptic world, Chamber Of The Sci-Mutant Priestess casts you as Raven, a young "Tuner" (psionic mutant), working for the Tuner Netwerk. One day, while out on assignment with his friend Sci Fi, he witnesses the massacre of a "Normal" village, by a group of Protozorqs (physical mutants)....
---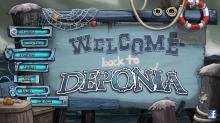 Chaos on Deponia 2012

---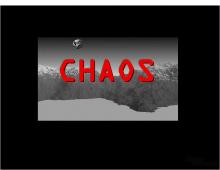 Chaos: A Fantasy Adventure Game 1996
A graphical adventure game that is inspired by the world of chaos theory and fractal mathematics. You awake from a dream to find yourself in a strange world pursued by a goonish bill collector. Your only hope is to follow the clues left by your eccentric uncle through...
---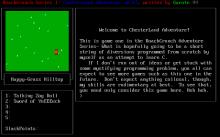 Chesterland Adventure 1995
This is clearly a game written as an exercise, the author explicitly stating he used it to learn to program in Borland C, but unlike most such "hello, world" prototypes (ostensibly the first in a series of "RoachCrunch" exercise-games, but the only one ever seen), it remains nonetheless a complete...
---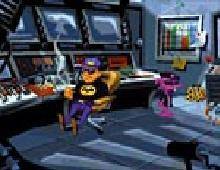 Chewy: ESC from F5 1997
Somewhat reminiscent of Day of the Tentacle, Chewy is a German offering from Carsten Wieland, the man behind such titles as Bazooka Sue and the Lula games. Released in Germany by PlayByte in 1997, the original English version of Chewy Esc from F5 is on the short list of every...
---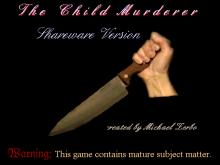 Child Murderer, The 1996
The Child Murderer is a shareware text and graphics adventure game designed for the beginning level player. The player takes the role of Charles Browning, personal servant to Robert Harris a rich businessman living in Victorian London. You are blamed for a murder you did not commit, and must both...
---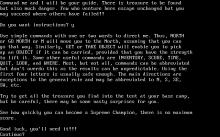 Chimaera 2002
Chimaera is a fun text adventure that accomplishes a feat that very few - if any - adventure games can claim: offers a coherent and complete adventure with infinite replayability. Think of treasure-hunting adventures like Zork or Colossal Cave that you can play again and again with random geography but...
---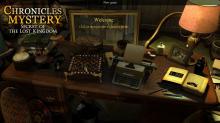 Chronicles of Mystery: Secret of the Lost Kingdom 2011
A sequel to The Legend of the Sacred Treasure, Chronicles of Mystery: Secret of the Lost Kingdom once again finds gamers taking on the role of journalist Chelsea Conner as she continues to search for answers about her father's death. The bulk of the quest takes place in Alexandria, Egypt,...
---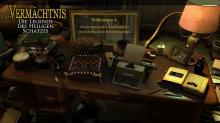 Chronicles of Mystery: The Legend of the Sacred Treasure 2010
The Chronicles of Mystery series move from point-and-click to hidden object adventure as players guide a young American journalist to Africa on a quest to investigate her father's death in The Legend of the Sacred Treasure. Chelsea Conner's travels will take her from Paris to Ethiopia as she searches for...
---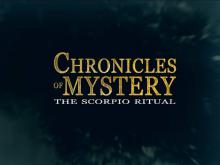 Chronicles of Mystery: The Scorpio Ritual 2008
A secret dating back to biblical times sends gamers on a journey through the countries of the Mediterranean in this classically styled point-and-click adventure. Chronicles of Mystery: The Scorpio Ritual mixes ancient intrigue with modern investigation as players guide the young archeologist Sylvie Leroux through the streets of Paris and...
---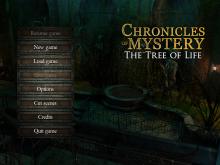 Chronicles of Mystery: The Tree of Life 2009
The paradoxical secrets of a life-giving tree, and the deaths it has indirectly caused, send gamers on a journey through the countries of the Mediterranean in this classically styled point-and-click adventure. Chronicles of Mystery: The Tree of Life mixes ancient intrigue with modern investigation as players guide the young archeologist...
---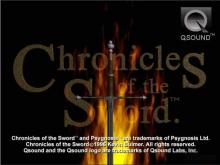 Chronicles of the Sword 1996
Chronicles of the Sword seemed like a fairly decent game at first. Based on writings by William Shakespeare, you play as Sir Gawain and go around trying to stop the powers of evil from obliterating the kingdom of Camelot. Sounds fun enough. Add to that all kinds of rendered medieval...
---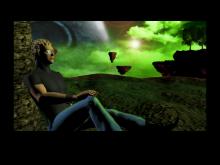 Chronomaster 1995
In this graphic adventure written by science-fiction authors Roger Zelazny and Jane Lindskold, you are Rene Korda, a scientist and designer of "Pocket Universes," man made worlds where virtually anything can happen, and does. After recieving a call from a governing agency, you are enlisted to catch a criminal who...
---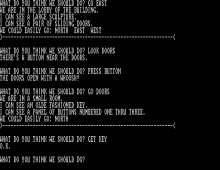 CIA 1982
CIA is a below-average BASICA game distributed only among IPCO members. Due to limitations of the BASIC language and early 1980 hardware, the game amounts to little more than a quirky piece of PC nostalgia. From the MobyGames description: "CIA is a text based adventure game. You work for the...
---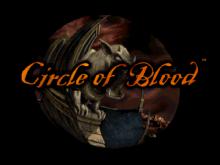 Circle of Blood 1996
Circle of Blood, released in Europe as Broken Sword: The Shadow of the Templars, puts players in the role of the vacationing American George Stobbart, who finds himself at the center of a mystery after surviving a bomb blast outside a Parisian café. With screens designed by the renowned Don...
---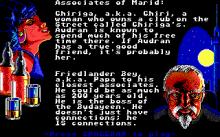 Circuit's Edge 1990
Playing Circuit's Edge is like riding a roller coaster. You'll find a lot of things to like but plenty to dislike as well. In the end, though, the game is an enjoyable experience. Chances are that, at the beginning, you'll be happy with the game's graphics as the windows are nicely...
---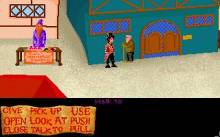 Cirque de Zale 2004
The fact that this very funny game was created by a woman is surprising enough, and the fact that it was created by a free games engine makes it even more interesting - well, to me, anyway, as I've always wanted to produce an adventure game. (This engine is available...
---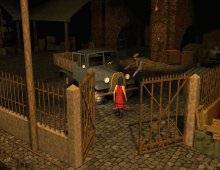 City of Lost Children, The 1997
You play Miette, a character from the movie of the same name. The graphics are the style of 3d characters over rendered backgrounds. You travel through the streets at the whim of Pieuvre, the siamese twins who are your schoolmistresses. You do small robberies for them, but soon a larger...
---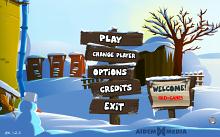 City of Secrets 2009

---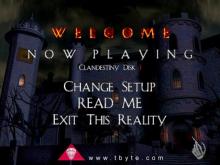 Clandestiny 1996
In this animated tale of ghosts and family redemption set in Scotland, you control the actions and exploits of Andrew MacPhiles as he takes possession of an inherited castle -- an isolated, dark, dank and creepy place filled with 12 spirits from the long and cowardly line of his ancestors....
---