Adventure Games #7
Search a Classic Game: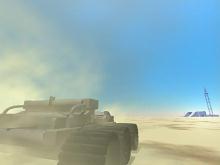 Crystal Key, The 1999
Playing The Crystal Key reinforces what a lonely place space is. In this game, you don't really interact with anybody, just with holograms, right up until the end. Of course, many puzzle games share this feature, including The 7th Guest, 11th Hour, and another game by Dreamcatcher, The Legend of Lotus...
---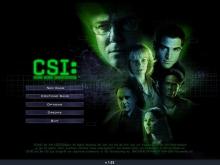 CSI: Crime Scene Investigation 2003
It was bound to happen sooner or later. CSI's fascinating emphasis on forensic science combined with the intrigue of police drama made it an obvious choice for a game, one that could dust off the adventure genre's cobwebs and give audiences an excuse to use their gray matter as they...
---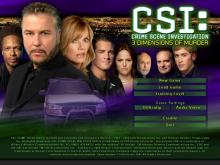 CSI: Crime Scene Investigation - 3 Dimensions of Murder 2006
Fans of the leading CBS crime drama join virtual versions of Gil Grissom, Catherine Willows, and the rest of the Las Vegas Crime Scene Investigation team, to apply cutting-edge forensic methods and good, old-fashioned police work toward the solution of a deviously puzzling murder case. As in earlier CSI adventures,...
---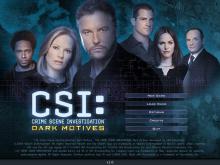 CSI: Crime Scene Investigation: Dark Motives 2004
There are more murderous mysteries to solve, once again requiring the high-tech know-how and common sense conjecture of Las Vegas' Crime Scene Investigation team. As did the original CSI PC adventure, this Dark Motives follow-up places players in the role of the team's newest member, allowing them to interact with...
---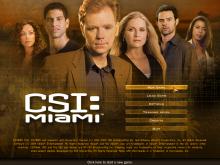 CSI: Miami 2004
Following the original CSI: Crime Scene Investigation and CSI: Dark Motives, this third game in Ubisoft's mystery adventure series is based on the spin-off television show, set in Miami and starring David Caruso. Players will join Caruso's onscreen alter-ego, Horatio Caine, along with other characters from the TV show, to...
---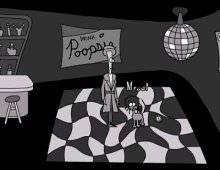 Cubert Badbone, P.I. 2003
Cubert Badbone, P.I. is a fun freeware point-and-click adventure game that more than makes up for its short length with spot-on Noir-ish humor and style. The charming plot goes as follows: you play Cubert Badbone, the only private investigator on Ekrat Island, an island floating in space somewhat near Earth....
---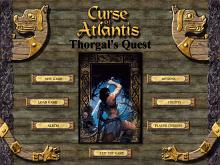 Curse of Atlantis: Thorgal's Quest 2003
Adapted from the comic strip Thorgal, created by Grzegorz Rosinski and Jean Van Hamme, Curse of Atlantis: Thorgal's Quest puts the player in the lead role of Thorgal Aegirsson, a Viking warrior who must tread the path between reality and a magical vision to save his son. As with many...
---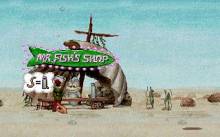 Curse of Enchantia 1992
Before you download this game, I should mention that this is not your average adventure. It is difficult to determine if this game is a platform with adventure elements, or an adventure with platform elements... whatever it is, it doesn't succeed in making either part much fun to play. It...
---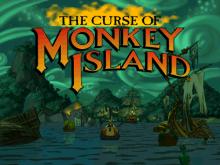 Curse of Monkey Island, The 1997
The Curse of Monkey Island is a compelling, funny, and smart adventure from start to completion. You are once again Guybrush Threepwood and must assemble a crew of mighty pirates who are willing to venture off to the dreaded Blood Island in hopes of turning your true love, Elaine, a...
---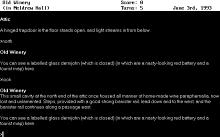 Curses 1993
Curses is a seemingly simple quest to find a street map of Paris leads you into odd corners of an old mansion, your imagination, and ultimately into the ancient past. ...
---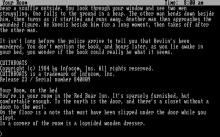 Cutthroats 1984
The game takes place in and around the fictional Hardscrabble Island. For centuries, Hardscrabble was a thriving seaport, but the local fishing industry died out in the 1920s. Most of the area's remaining population is an assortment of hard-luck types and people of questionable ethics. The player's character is a skilled...
---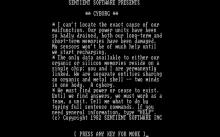 Cyborg 1982
A science fiction text adventure game in which an artificial intelligence is electronically merged with your body as the result of a scientific experiment. Your mission is to find a source of energy to keep you alive. The game uses a text parser, except for character interaction, during which you...
---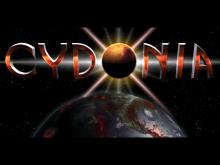 Cydonia: Mars - The First Manned Mission 1998
In 1976, America's Viking Orbiter sent back to Earth some startling pictures of the surface of Mars. Included in those pictures was the now famous Face, a rock or object bearing a striking resemblance to a mask of sorts. This mile-long surface anomaly sparked debate for decades afterwards -- was...
---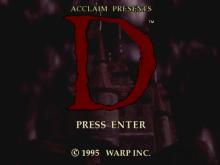 D 1995
A dark adventure game that explores the twisted designs of a madman and involves the supernatural, D is set at the L.A. National Hospital. Players take on the role of the daughter of a doctor who went mad and embarked on a murderous rampage. It's up to them to find...
---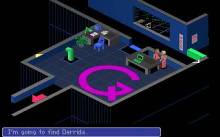 D/Generation 1991
It's hard not to like D/Generation. It presents a cartoonish world of threat and peril, puts a very tried and true premise in front of the player, and accomplishes exactly what it sets out to do. It's a goofy little game, but it's internally consistent, the gameplay is fast and...
---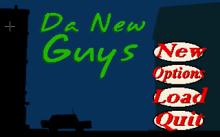 Da New Guys 2005
Da New Guys is a fun adventure game about professional wrestling. The plot, in the author's words, is as follows: "Step into the world of pro-wrestling as Da New Guys, three British underdogs trying to make it big in the U.S. Set over four chapters spanning the course of 24...
---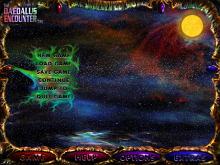 Daedalus Encounter, The 1995
The interstellar war is over, leaving you, a casualty, as a disembodied brain inside a life support system. Your buddies rescue you from the lab so that you can go exploring - scavenging the galaxy for wreckage and artifacts left over from the war. In due course you stumble literally...
---
Daemonica 2005
Daemonica is a mystery adventure played from an overhead isometric perspective. The game casts players in the role of Nicholas Farepoynt, an investigator in medieval England who possesses an unusual talent: he converses with the dead. Yet in order to tap into this sixth sense, Farepoynt must acquire herbs to...
---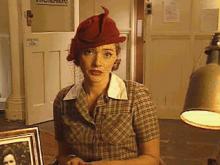 Dame Was Loaded, The 1996
The Dame Was Loaded is an Australian made interactive movie and attempts to recreate the atmosphere of film noir. The game is set in the 1940s and the player takes on the role of private detective Scott Anger who takes on a missing persons case, which leads to a murder mystery...
---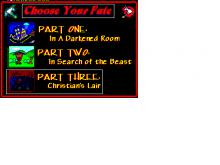 Dare to Dream 1: In a Darkened Room 1993
An graphic adventure from a first-person point of view, run in Windows, rather than the usual DOS of the time. Tyler, the main character, is caught in his dreams. Wandering the streets of his dream world, his has to pick up and put to use things that would not normally...
---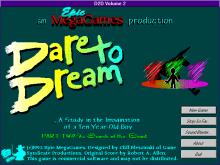 Dare to Dream 2 1993
Dare to Dream is a first-person graphic adventure game which was released in episodes. Tyler, the main character, is caught in his dreams. Pieces of imagination and memory mix together, and beneath his happy thoughts an evil darkness looms. Though your path may appear strange at times, remember that nothing...
---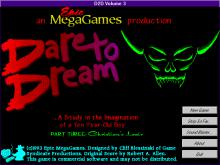 Dare to Dream 3 1993
Dare to Dream is a first-person graphic adventure game which was released in episodes. Tyler, the main character, is caught in his dreams. Pieces of imagination and memory mix together, and beneath his happy thoughts an evil darkness looms. Though your path may appear strange at times, remember that nothing...
---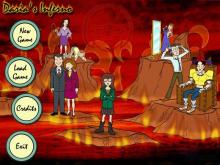 Daria's Inferno 2000
Fans of Daria's Inferno may be happy to see their monotone-voiced heroine featured in a computer game based on the television show, but after playing it any true fan is likely to feel cheated. The game is very short, less than three hours at best, and fails to provide any...
---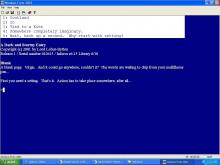 Dark and Stormy Entry, A 2001
My favorite entry in the 2001 LOTECHComp for which it won a respectable second place, A Dark and Stormy Entry is a fun and quite clever Choose-Your-Own-Adventure game which puts you in the role of a struggling writer trying to write his/her newest novel. LoTECHComp organizer Mark Silcox says it...
---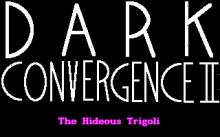 Dark Convergence II, The 1994
This is the sequel to The Dark Convergence and takes place some time after the end of the original game. The player has survived the horrible night, but his mind is deeply scarred by the horrors he had to face. In fact, the player lives as a bum, wandering aimlessly on...
---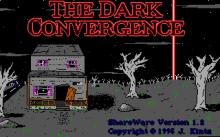 Dark Convergence, The 1993
The Dark Convergence is a very rare horror adventure game from the early '90s. The plot is simple: one night the player and some friends have a car crash on a near-deserted road. The player is sent out to search for some help and stumbles on an abandoned house. Inside it...
---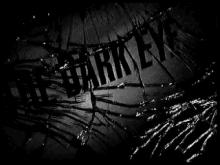 Dark Eye, The 1995
The Dark Eye is an interactive adventure through the works of Edgar Allan Poe featuring the voice of William S. Burroughs and the music of Thomas Dolby Robertson. While experiencing an original Poe-esque adventure, the player is transported into several of Poe's most famous works including The Cask of...
---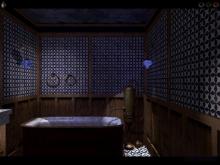 Dark Fall: The Journal 2002
The old railway station in Dorset, England, is the setting for Dark Fall. The station opened in 1880 and closed in 1947, and Dark Fall features an odd amalgam of interior design from intervening 70 years - splendid Victorian wooden moldings and the stark modernism of the 1920s. Players enter...
---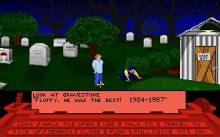 Dark Half, The 1992
Based on Stephen King's popular horror novel, The Dark Half attempts to retell the story of Thad Beaumont's mysterious world of crime via an adventure system reminiscent of Lucasarts' SCUMM interface. In-game, you play Thad Beaumont, a sucessful horror-novelist whose evil twin besets the world with horrific crimes. The game...
---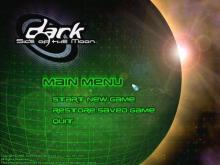 Dark Side of the Moon: A Sci-Fi Adventure 1998
If computer games have eluded you until now and cartoon, polygon or faceless graphics don't appeal to your senses, then Dark Side of the Moon offers you a breath of fresh air. Playing this game is similar to watching a full-length movie but with you in control of the action! From...
---