Adventure Games #10
Search a Classic Game: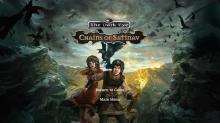 Dark Eye, The: Chains of Satinav 2012

---
---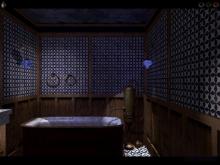 Dark Fall: The Journal 2002
The old railway station in Dorset, England, is the setting for Dark Fall. The station opened in 1880 and closed in 1947, and Dark Fall features an odd amalgam of interior design from intervening 70 years - splendid Victorian wooden moldings and the stark modernism of the 1920s. Players enter...
---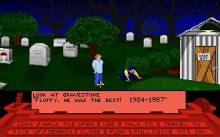 Dark Half, The 1992
Based on Stephen King's popular horror novel, The Dark Half attempts to retell the story of Thad Beaumont's mysterious world of crime via an adventure system reminiscent of Lucasarts' SCUMM interface. In-game, you play Thad Beaumont, a sucessful horror-novelist whose evil twin besets the world with horrific crimes. The game...
---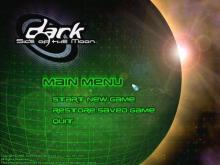 Dark Side of the Moon: A Sci-Fi Adventure 1998
If computer games have eluded you until now and cartoon, polygon or faceless graphics don't appeal to your senses, then Dark Side of the Moon offers you a breath of fresh air. Playing this game is similar to watching a full-length movie but with you in control of the action! From...
---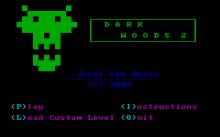 Dark Woods 2 2002
Dark Woods 2 is a simple adventure/puzzle game quite reminiscent of Rogue or Kroz: it uses ASCII symbols to represent the player character, monsters and items. The objective of the game is either to kill all enemies on the current level or, if an exit is present, reach the exit...
---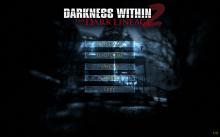 Darkness Within 2: The Dark Lineage 2010

---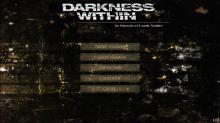 Darkness Within: In Pursuit of Loath Nolder 2007
Darkness Within is a graphic adventure inspired by the writings of H.P. Lovecraft. Players are cast in the role of a police detective named Howard E. Loreid, who is trying to solve the murder of an affluent man believed to have dabbled in the occult. The chief suspect is private...
---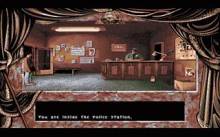 Darkseed 1992
Dark Seed is an adventure game which capitalizes on the drawings of famous horror designer H. R. Giger as a source of background artwork and inspiration. You play Mike Dawson, an ad company manager who, in pursuit of his goal in life to become a writer, purchases a solitary mansion in...
---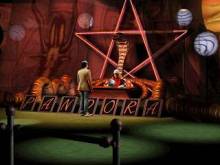 Darkseed 2 1995
Dark Seed II continues the nightmare of Mike Dawson as he recovers from a nervous breakdown from his earlier encounters with the Ancients. Back in his hometown, Mike's high school sweetheart, Rita, is found murdered after the high school reunion. Unfortunately, Mike cannot remember much about that night, even though...
---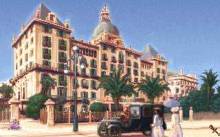 Daughter of Serpents (a.k.a. The Scroll) 1992
Daughter of the Serpent is a graphic adventure game with a point-and-click interface. An exotic, ancient city bustling with life. A strange, unnatural creature. A murder. And you, on a business trip to Alexandria, Egypt, suddenly involved in the case of a mysterious cult that deals with strange forces. Take a...
---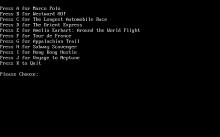 David Ahl's Basic Computer Adventures 1986
David Ahl's Basic Computer Adventures contains 10 text adventure games in a book. Each game includes a description of the game story, instructions on how to play, notes about the source code, and of course the source code. ...
---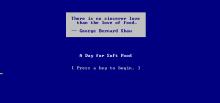 Day for Soft Food, A 1999
The IF competition, if nothing else, seems to foster amusing experiments in point of view: 1996 and 1997 gave us Ralph and A Bear's Night Out, viewed from the perspective of a dog and a teddy bear, respectively, and 1999's A Day for Soft Food continues the trend by giving...
---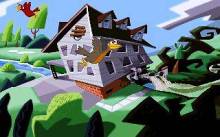 Day Of The Tentacle 1993
Five years after the adventure in the original Maniac Mansion, the purple and green tenacles stop by a stream in back of the Edison mansion. Drinking the mutagen-polluted water makes the purple tentacle grow arms and become an evil genius bent on taking over the world. Meanwhile, Bernard Bernoulli and his...
---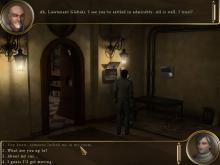 Dead Mountaineer's Hotel 2009
In Dead Mountaineer's Hotel, players take on the role of a detective whose vacation is cut short by an avalanche and a grisly murder at a remote mountain lodge. The isolated nature of the inn and the inclement weather outside means that the killer remains in the hotel, so it's...
---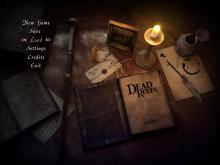 Dead Reefs 2007
An island with a cursed past is the setting of Dead Reefs. Players take the role of detective Amideo Finvinero and explore their surroundings to find clues and evidence that provide the answers to the mystery. Long ago, pirates lured ships near the island by setting signal fires. When the...
---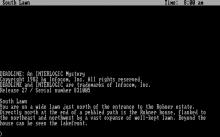 Deadline 1984
Infocom's fascination with film noir-flavored detective stories (also see Suspect and Witness) reached its peak with Deadline, a tough and punishing "expert level" text adventure game giving players just twelve hours to solve a murder. Worse yet, the player is locked into the crime scene, along with six suspects, all...
---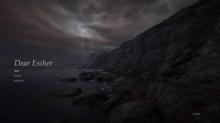 Dear Esther 2012

---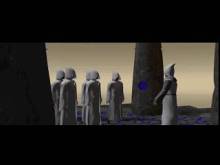 Death Gate 1994
There's good news and there's bad news regarding the graphic adventure game Death Gate. Fortunately, the good news outweighs the bad and even the bad isn't a result of quality but of quantity. The true strength of Death Gate lies in the marvelous original story based on the richly evolved...
---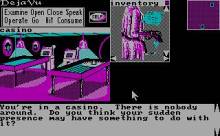 Deja Vu 1: A Nightmare Comes True 1987
Many adventure games have used amnesia as a premise with varying degrees of success. Amnesia is really a cheap way out of some design work since the developers don't have to explain any background story or provide your character with any motivation. Many games developed under these parameters don't turn out...
---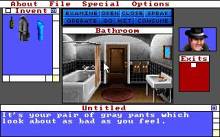 Deja Vu 2 1990
For those who played either the original Déja Vu or the 1993 Windows remake of that game, the best way to describe Déja Vu 2: Lost in Las Vegas is essentially as a bigger game with better graphics and the exact same level of gameplay. This game features the same Windows-based...
---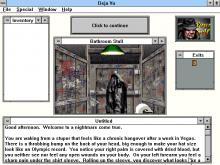 Déjà Vu I & II: The Casebooks of Ace Harding 1992
The Casebooks of Ace Harding includes Game Boy ports of Deja Vu: A Nightmare Comes True!! (previously released on Game Boy) and Deja Vu II: Lost in Las Vegas. Deja Vu is a port of a 1987 game that had been made for various systems. It's a classic detective story,...
---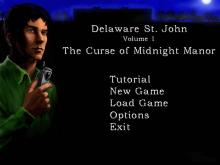 Delaware St. John: Volume 1: The Curse of Midnight Manor 2005
You play the game as Delaware St. John, paranormal investigator. Delaware is prone to being contacted by the dead -- souls in need of help in order to move on to the beyond. With remote assistance from his partner Kelly, Delaware visits the locations of these spirits to investigate the...
---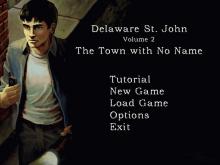 Delaware St. John: Volume 2: The Town with No Name 2005
For those who haven't played the first game or just need a refresher, you play as Delaware St. John, a young man with a bad habit of being contacted by spirits in need of assistance in moving on to the afterlife. At his side, at least remotely, is his partner...
---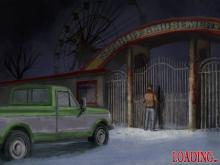 Delaware St. John: Volume 3: The Seacliff Tragedy 2007

---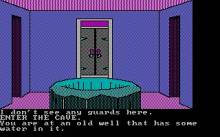 Demon's Forge 1987
For killing four palace guards, the king has banished you to the caverns of Demon's Forge. Now you must fight to stay alive and to find the exit with your life! No prisoner has ever found the exit or exited Demon's Forge! Being the greatest gladiator to ever serve the...
---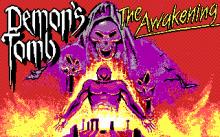 Demon's Tomb: The Awakening 1989
famed archaeologist named Edward Lynton disappears mysteriously. Richard, his teenager son Richard sets out to discover what happened with his father. Unbeknown to him, the evil god Darsuggotha is trying to ascend from his dimension and incarnate on a heathen priest called Tzen. Richard must stop him, as the demon...
---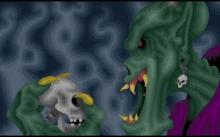 Demoniak 1991
This is a highly original game that unfortunately gets bogged down with extreme non-linearity. You are a superhero who has the special ability to take control of most people you meet by typing "BECOME [someone]" and looking at the world from their perspective. Despite exciting possibilities, solving the game is...
---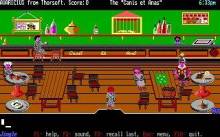 Denarius Avaricius Sextus 1992
Denarius Avaricius Sextus is a text-parser adventure game similar to classic adventure games such as King's Quest I that takes place in the Roman city of Pompeii in 79 A.D., where you play the role of a wealthy Roman citizen Avaricius aka Avvy. Your mission in this game is basically...
---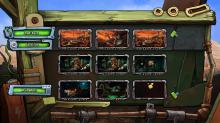 Deponia 2012

---