Strategy Games #50
Search a Classic Game: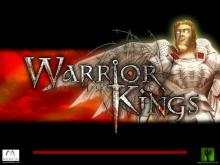 Warrior Kings 2002
Unlike the horde of RTS games released in 2002, Warrior Kings offers a bit more than just resource collection and fighting by incorporating mythology and thinking of medieval times. Instead of orcs as enemies, the real fight is science versus religion, an age-old battle that offers an interesting change of...
---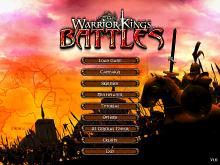 Warrior Kings: Battles 2003
Warrior Kings: Battles tells the story of the divided land or Orbis, which has fallen into near anarchy after the assassination of the last descendant of Artos, who unified the land over 100 years ago. The mammoth struggle for dominance has degenerated into continuous civil war, spreading disease, and famine....
---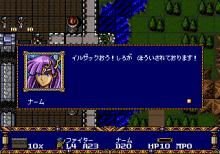 Warsong (a.k.a. Langrisser) 1991
Warsong is a turn-based strategy/role-playing game with a storyline that is similar to other games in that you control a prince out to save the world. However, it becomes much more involved as you progress through the game and it will get you hooked. A couple hours might be needed to...
---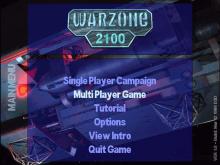 Warzone 2100 1999
Although Warzone 2100 is very much of the Command & Conquer genre, and hence is a strategy game in heavy camouflage make-up rather than an original idea, the game breaks new ground. The scenario is a familiar one; society has destroyed itself in 2085, and fifteen years later your mission...
---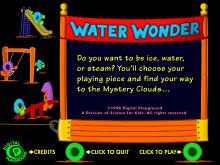 Water Wonder 1996
Water Wonder is a unique computerized board game based on the actual board game of the same name. Designed primarily to teach kids about different states of water (steam, liquid, and ice) and how different objects affect them, the game is easy to learn but becomes repetitive after the novelty...
---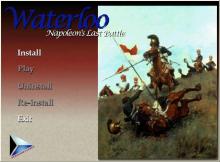 Waterloo: Napoleon's Last Battle 2001
Waterloo -- symbol of grandeur and collapse, honor and carnage. Without a doubt, this mythical battle has been one of the most debated and over-analyzed military confrontations in history, from Victor Hugo's famous digression right in the middle of Les Misérables and hundreds of historians and biographers to board war...
---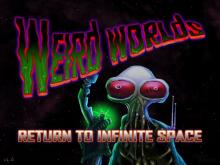 Weird Worlds: Return to Infinite Space 2005
Back in 2002 an unknown developer called Digital Eel came out with a game called Strange Adventures in Infinite Space. Challenging you to explore and conquer the universe in about fifteen minutes, SAIS became a cult classic due to its interesting gameplay and low price. The game was an interesting...
---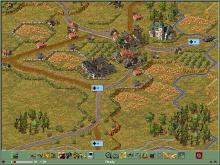 West Front 1998
Is it possible for a game to be too encompassing, have too many features and be too massive? Talonsoft, Inc.'s West Front, a war game covering much of World War II, raises these questions. Whether you're interested in controlling Axis or Allied powers for battles taking place throughout Europe and...
---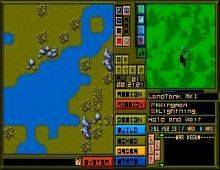 When Two Worlds War 1993
It's like driving a sleek looking race car in bumper-to-bumper rush hour traffic -- all those good looks and speed and no where to go. The analogy may be lame but so is the overall feel of When Two Worlds War when after playing for a while you realize it's...
---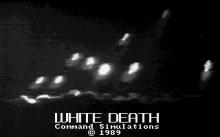 White Death 1990
White Death is based on of the board game of the same name and deals with the fights around the Russian village Velikiye Luki in 1942. There are six scenarios, dealing with different phases of the fight, and the player either takes the role of the German or Russian side...
---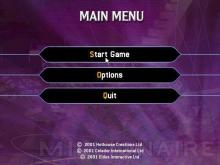 Who Wants to Be a Millionaire: 2nd Edition 2000
Who wants to be a Millionaire CD-ROM 2nd Edition, by Buena Vista Software, is based on the swelteringly hot (c. 2000) television game show aired on the ABC network. The game is a faithful transition, one in which most fans of the television show will not be disappointed. Initially, avid game...
---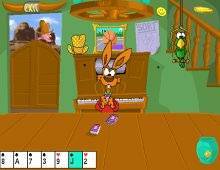 Wild Cards 1995
Wild Cards is an excellent collection of card games, designed with kids in mind. It does for cards what Corel's Wild Board Games does for board games: present a good range of popular family card games in an attractive cartoony format, with an intuitive interface, on-line help, and a full...
---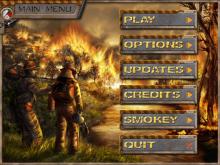 Wildfire 2005
PC action gamers rely on strength, stamina, and strategy to fight wildfires in this release from Take 2. Hand-pick a team of able smoke jumpers for each mission. Parachute the team in to contain out-of-control forest fires in the American Northwest and Southwest. Fires move realistically across the wilderness according...
---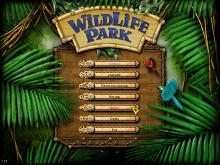 Wildlife Park 2003
In this business sim from Encore, players begin with a park area, some money, and a ticket booth, and set out to build a profitable animal park. There is a variety of terrain types to choose from, each with its own climate, environmental sounds, and music themes. The chosen terrain...
---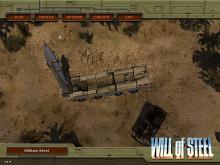 Will of Steel 2005
Bark your orders, move your men, and win victory against the "Axis of Evil." Will of Steel is a real-time tactical game based on contemporary conflict. Players take control of a single battalion, which they must lead to victory through a series of skirmishes and battles against insurgents and terrorists...
---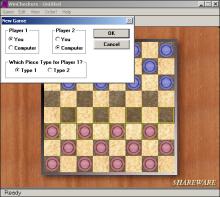 WinGenius 1994
This is a brain-stimulating (hence the name) bundle of animated conversions of traditional puzzle / board games "Connect", Checkers and "Baffle" (better known elsewhere as Pegged or simply "the peg game"), as well as (for unregistered users) sneak previews of new games WinHex and WinJump, boasting gameplay that can only...
---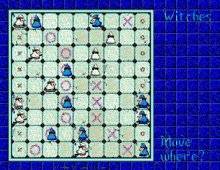 Witches 1998
Witches is a unique and wacky chess-like strategy boardgame. Your goal is to move your witches onto the magic pattern on the magic kitchen-floor in order to win the yearly contest for the leadership of the Witches' Guild. The official rules go as follows: "...the game is very simple: you...
---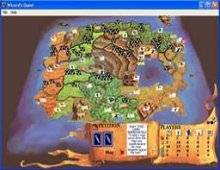 Wizard's Quest 2002
Wizard's Quest is an excellent Windows version of an oldie Avalon Hill board game, first released in 1979. Unlike Avalon Hill's classics like Advanced Civilization, Wizard's Quest is a much simpler and easier game - designed more to introduce young gamers to the world of board gaming than to offer...
---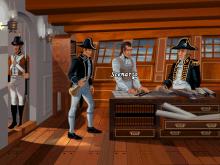 Wooden Ships & Iron Men 1996
Wooden Ships & Iron Men is a turn-based game that allows you to recreate naval battles from the 18th and 19th centuries. You begin the game in a Pirates-style main screen from which you may play a scenario, a campaign, or a game via e-mail. If you choose the Scenario...
---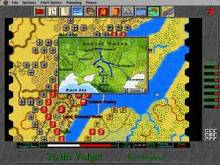 World at War Series (a.k.a. Operation Crusader, Stalingrad, D-Day: America Invades) 1993
Ok, first I'll tell you that this game is a little hard to get used to and understand. You start at the Main Menu as you do in most games. You chose what battle/scenario you want to play, a few options like do you want air support and how much,...
---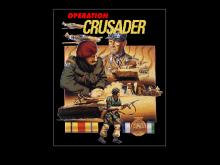 World at War: Operation Crusader 1994
A military strategy wargame focusing on the African desert campaign of legendary Irwin Rommel; specifically, the period between November and December, 1941 when Rommel's offensive is driven close to the Suez Canal and American supplies have given an edge to the Commonwealth Eight Army. Consisting of 5 single-battle scenarios and one...
---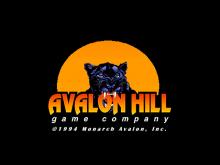 World at War: Stalingrad 1994
In this wargame you may restore most horrific historic event in World War 2. The battle, which changed balance of military forces, now can be played by computer. You may choose Soviet or Fascist forces to win the battle. Historically the Soviets won but with very great casualties. You as...
---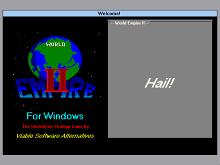 World Empire II 1994
The World Empire series moved to Windows in the second game of the series. It's a game of global domination, like Risk, except that there are no cards to award bonus armies. Each player represents an ideology – Populist, Militarist, Socialist or Realist. The world is divided into 139 nations,...
---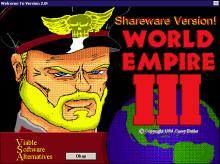 World Empire III 1994
World Empire III is a Risk-like strategy game where the ultimate goal is world conquest. Up to eight human/computer players are assigned a starting country, either at random or by selection. There are some 139 real world nations to choose from. Each country is assigned an ideology. Nations with...
---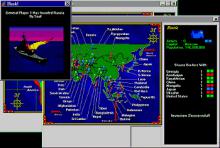 World Empire IV 1996
World Empire IV is a strategy game that uses maps of real countries. Players start with either 56 or 30 armies. There are three game modes: local (includes TCP/IP Network); Cyberwar (Internet); or War on Terror. Multiple combinations of human and computer players are possible. ...
---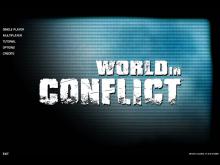 World in Conflict 2007
In an alternate reality created by Larry Bond where the Berlin Wall never fell and the Soviet Union has invaded American soil, gamers must rally armies of units to soothe a World in Conflict. Battles take place in the destructible fields, forests, and strip malls of Middle America. Single- and...
---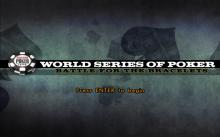 World Series of Poker 2008: Battle for the Bracelets 2007
Gamers are invited to lay their best hand on the felt in World Series of Poker 2008: Battle for the Bracelets as they take on some of poker's greatest players for cold hard cash. Gamers may enter a tutorial led by Phil Hellmuth, Chris Ferguson, and Mike Matusow to learn...
---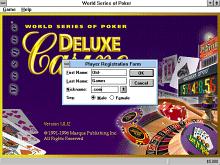 World Series of Poker Deluxe Casino Pak 1995
Ante up and bet the farm in this huge assortment of casino games for your PC. Card playing enthusiasts will be in paradise when choosing from a number of games that include Blackjack, Texas Hold'em, Seven Card Stud, Omaha Hold 'em, Caribbean Stud Poker, and Pai Gow Poker. Players will...
---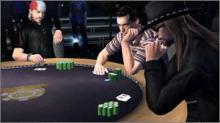 World Series of Poker: Tournament of Champions 2006
Begin as a greenhorn in the world of professional poker and rise through the story-based ranks to ultimately receive an invitation to the World Series of Poker: Tournament of Champions. As the protégé of Chris Ferguson, gamers enter the pro circuit and test their skills in a variety of events...
---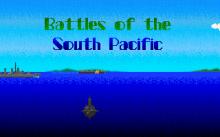 World War 2: Battles of South Pacific 1993
World War II: Battles of the South Pacific is seemingly designed for all levels of war gamers rather than specifically for the die-hard purists that demand full accuracy in all things from a war game. While ships, submarines, aircraft and like hardware are based on historically accurate information, the actual...
---