Strategy Games #19
Search a Classic Game: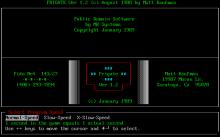 Frigate 1989
1,000,000 square miles of open sea, your nuclear powered frigate and a fleet of Russian ships circling you. This is the set-up of Frigate a strategy battle game taking place near the end of the Cold War. Your mission is straight-forward. Destroy as many enemy ships as you can and try...
---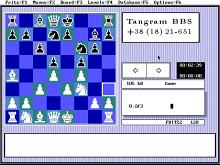 Fritz 2.00 1993
Fritz 2.00 is a great program that is currently the most powerful artificial chess player in the world. This is the early version of Deep Fritz 8, the program that tied 2:2 in an exciting match with world champion Garry Kasparov. Even in this early incarnation, released by ChessBase in...
---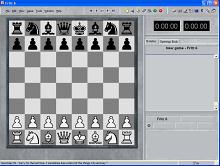 Fritz 6 1999

---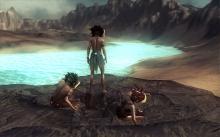 From Dust 2011
Playing From Dust is like building sandcastles while the tide comes in. The player controls an unseen force, which can lift and drop large quantities of earth and water. The objective is to assist a primitive tribe of pioneering villagers and encourage the growth of their settlements. Moment to moment,...
---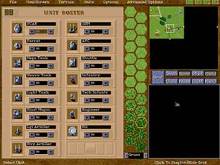 Front Lines 1994
Front Lines is a tactical wargame of the "near" future (set in 2020 or 2044, depending on whether you play the U. S. or German version). It can run in either single-player or two-player mode, and can use a head-to-head feature by modem. All the usual forces of the modern...
---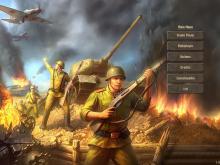 Frontline: Fields of Thunder 2007
When facing the Frontline: Fields of Thunder, single-players must lead either the German or Russian forces to victory as they complete two campaigns with 20 missions that are intended to re-create the actual events during the battle at Kursk Salient. Gamers must complete a variety of tasks including holding the...
---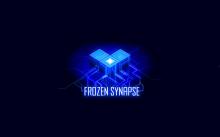 Frozen Synapse 2011

---
---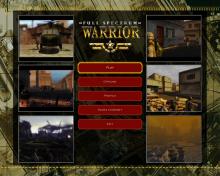 Full Spectrum Warrior 2004
Full Spectrum Warrior is a squad-based shooter designed to emulate the experience of real-life urban combat from the eyes of a light infantry soldier. Initially created as a training instrument for the United States Army, Full Spectrum Warrior will teach players the skill of coordinating attacks with fellow soldiers and...
---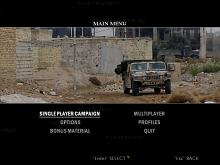 Full Spectrum Warrior: Ten Hammers 2006
Full Spectrum Warrior: Ten Hammers is a modern-day war simulation that incorporates authentic squad-based combat with real-time tactical maneuvers. As in its 2004 predecessor, Ten Hammers lets players assume the role of squad leader, issuing commands to multiple infantry squads through 12 levels of strategic action set within the fictitious...
---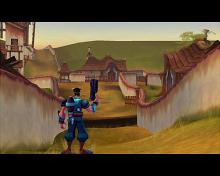 Future Tactics: The Uprising 2004
Future Tactics: The Uprising is an interesting amalgamation of RPG, First-Person-Shooter and best of all Turn-Based Strategy. Set in the not-too-distant future, Future Tactics depicts a post-apocalyptic semi-technological society. Nasty blue-green monsters, simply known as Creatures, have overrun the planet. Living life as gun-wielding nomads in the barren wastelands of...
---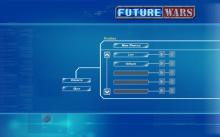 Future Wars 2010

---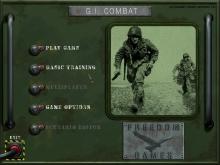 G.I. Combat: Episode 1 - Battle of Normandy 2002
G.I. Combat: Episode I, Battle of Normandy is a real-time strategy game featuring 3D environments constructed from terrain maps of Normandy. Psychology figures prominently, as it does in real warfare, and all eight different psychological states affect strategy and tactics. Scenarios are based the actual combat conditions in June 1944...
---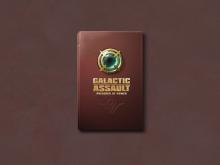 Galactic Assault: Prisoner of Power 2007

---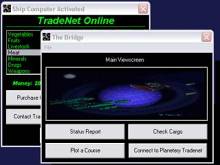 Galactic Capitalism 1995
Trade stuff in the universe. This is a Windows platform game. ...
---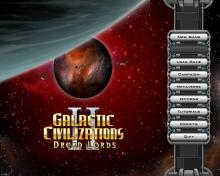 Galactic Civilizations II: Dread Lords 2006
The sequel to one of the best space "4X games" (Explore, Expand, Exploit, Exterminate) to grace the PC, Galactic Civilizations II: Dread Lords has a lot to live up to. Galactic Civilizations took the basic template for a space 4X game laid out in Master of Orion and greatly expanded...
---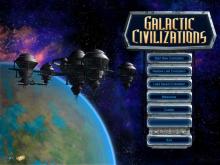 Galactic Civilizations: Ultimate Edition 2003
Lead your people to galactic conquest in this strategy title from Stardock Corporation. Along the same parsec as Shrapnel's acclaimed Space Empires IV and the popular Master of Orion games, Galactic Civilizations challenges strategists to conquer an entire galaxy, turn by turn. Players begin with little more than a colony...
---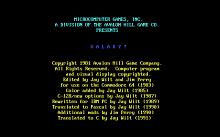 Galaxy 1991
Galaxy is a superb fan-made remake of a classic Avalon Hill game of the same name, designed by Tom Cleaver and released for the Commodore Business Machine (CBM) 8000 in 1981. In this simpler precursor to SSG's classic Reach for The Stars, you vie against computer players for control of...
---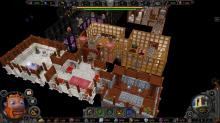 Game of Dwarves, A 2012
Players control an entire dwarf colony and order them to excavate the ruins of their former grand civilizations, research technologies, build settlements, and battle terrible monsters in A Game of Dwarves. Dwarves level up as they dig, turning from puny helpers to unstoppable warriors or brilliant engineers, but while digging...
---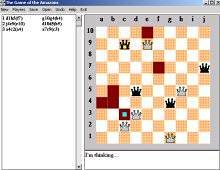 Game of the Amazons, The 1995
The Game of the Amazons is an excellent PC version of "El Juego de las Amazonas," an original, chess-based board game invented in 1988 by Walter Zamkauskas of Argentina. In this two-player game, each player controls four amazons which move like chess queens. From the official blurb: "After [the queen]...
---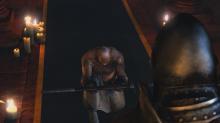 Game of Thrones, A: Genesis 2011

---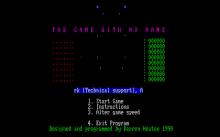 Game With No Name, The 1990
You have crashed your spaceship on a strange alien world and must collect diamonds on ten levels to power it up and get home. This platform/puzzle game is very difficult and, at times, frustrating, as the slightest mistake can (and will) take you right back to the beginning. In fact,...
---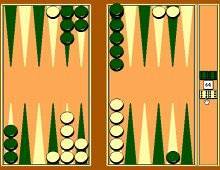 Games People Play, The 1990
The title pretty much says it all, a game package featuring two card games (Gin and Cribbage) and two board games (Checkers and Backgammon). Gin and Cribbage have personality based A.I. advisors and opponents. The checkers program is endorsed by the American Checker Federation and includes official play rules such...
---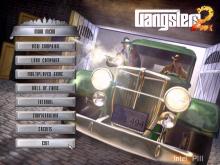 Gangsters 2: Vendetta 2001
Players again take the role of a prohibition era mob boss in this real-time strategy sequel to Hothouse Creations' Gangsters. Gangsters 2: Vendetta is designed to improve upon the original by enhancing the game interface and incorporating a more detailed, involving storyline, all while retaining the basic real-time combination of...
---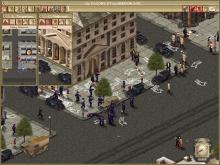 Gangsters: Organized Crime 1998
Gangsters: Organized Crime seats you behind the desk of a crime lord, dispatching goons and mercenaries to do your dirty work for you. As you rattle the mom and pop businesses for chump change, your intimidation will rise with your position in the underground. Operate your business fronts to hide...
---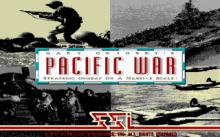 Gary Grigsby's Pacific War (2000) 2000
The classic 1992 wargame has been completely revamped with new artwork, new units, new everything! Every single unit, every single plane, every single ship, gun, tank, etc. are accounted for in this game! Play against the computer or watch computer play both sides. Do hotseat multiplayer, or conduct play by e-mail...
---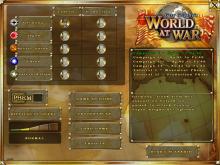 Gary Grigsby's World At War 2005
Players endeavor to wrap their minds around the myriad factors that shaped the outcome of World War II in this comprehensive turn-based strategy simulation by Gary Grigsby and 2by3 Games. Choosing one of five playable forces -- Germany, Japan, the Soviet Union, the Western Allies, or China -- players take...
---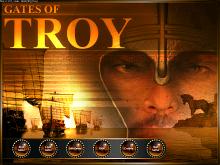 Gates of Troy 2004
Once, long ago, there stood a mighty nation on the gates of the Hellespont, rich in culture and advancement, so powerful that no Greek city dared oppose her. Legend said that the gods, in their petty sqabbles, involved this great city, known to the ancients as Troy, against the combined...
---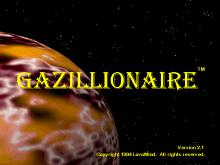 Gazillionaire 1996
It's not too often that a game is released that cheerfully ignores all the tried and true formulas for success that have served as a blueprint for similar games of the genre. But, the designers of the entertaining, offbeat intergalactic trading game Gazillionaire have done exactly that and managed to...
---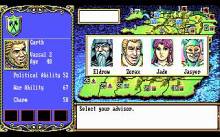 Gemfire 1992
Koei made an incursion into the fantasy worlds of magic with this game. Six magicians, each trapped inside a magical gem, are liberated from the crown Gemfire by Princess Robyn, daughter of the tyrannical ruler of Ishmeria, King Eselred. Fleeing across the length and breadth of the island nation, they each...
---