Strategy Games #29
Search a Classic Game: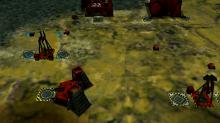 Machines 1999
Machines is an average RTS game with similarities to Command & Conquer and several other titles in the genre. Both sides in the conflict have the same units and features, distinguishable only by different colors. The premise is that the human race died out (no reason given) and their machine...
---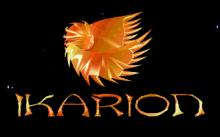 Mad News 1994
Mad News is another German business-simulation. You are chief-editor of a boulevard-newspaper. With spectacular stories you try to push your newspaper edition (and your account). You also can earn money with commercials in your paper. Two other papers are in competition with you. This is the unofficial sequel to Mad TV. ...
---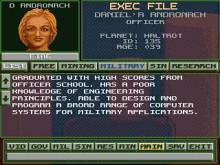 Maelstrom 1992
A space strategy game with a good deal of adventure-like plot elements mixed in. After the last great war, a small and previously unnoticed planet, Zokbar J, seized the opportunity and pounced on the broken pieces, creating the "Syndicate," which now vies for domination of the galaxy. You defected, and...
---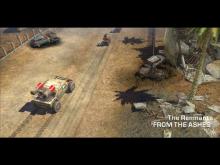 Maelstrom 2007
Maelstrom puts players in the midst of a devastated Earth where they must choose to join one of three warring factions and fight for their survival. In a world where water is the most valuable resource, the three factions fight with their own special abilities and weapons for liquid rights....
---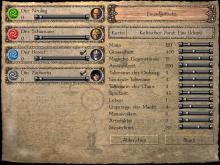 Magic & Mayhem (a.k.a. Duel: The Mage Wars) 1998
The story of Magic & Mayhem is a familiar one. You are an enthusiastic young wizard and upon graduating from the magic academy, you report for duty at your favorite uncle's laboratory, only to find it wrecked and your uncle gone. You must find your uncle, by completing over 30...
---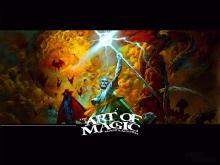 Magic & Mayhem 2: The Art of Magic 2001
The real-time fantasy adventure The Art of Magic: Magic & Mayhem can be played as a campaign, individual battles, or multiplayer with up to eight human/computer players on a LAN or the Internet. Although the game is technically a sequel to Magic & Mayhem, the storyline takes place several centuries...
---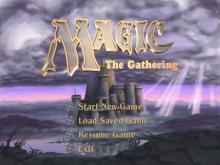 Magic: The Gathering 1997
The phenomenal success of Wizards of the Coast's Magic collectible card game is unparalleled in card gaming history. Although it stands to reason that computer games based upon this property would probably be a success, an automatic assumption of accomplishment is not always warranted (see Magic: The Gathering - Battlemage)....
---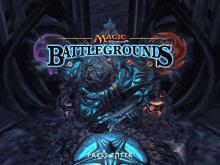 Magic: The Gathering - Battlegrounds 2003
As in the original collectible fantasy card game from Wizards of the Coast, Inc., players of this online virtual version select a duelist and two of five deck colors in an effort to defeat rivals by reducing their life to zero. The game offers a single-player Quest Mode divided into...
---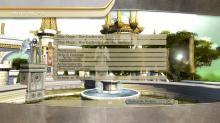 Magic: The Gathering - Duels of the Planeswalkers 2010
Magic: The Gathering -- Duels of the Planeswalkers lets fans of the popular card battle series take their duels online and control a powerful new character. Gamers can take control of the ruthless nature-mage Nissa Revane and battle the computer in single-player mode, or join a friend for two different...
---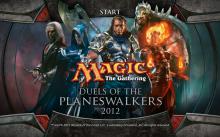 Magic: The Gathering - Duels of the Planeswalkers 2012 2011
Wizards of the Coast's ultra-popular card battle game returns for more fantasy-themed online duels in Magic: The Gathering -- Duels of the Planeswalkers 2012. A built-in tutorial is designed to help those unfamiliar with the Magic universe, while longtime fans can enjoy an expanded list of opponents, decks, and challenges,...
---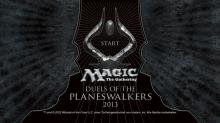 Magic: The Gathering - Duels of the Planeswalkers 2013 2012
Wizards of the Coast and Stainless Games team up for another round of fantasy-themed card dueling in Magic: The Gathering -- Duels of the Planeswalkers 2013. Players face a greater challenge than ever as they take on the evil dragon Nicol Bolas and battle friends in the Planechase-enabled multiplayer mode....
---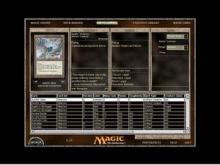 Magic: The Gathering - Interactive Encyclopedia 1999
Magic: The Gathering -- Interactive Encyclopedia is a reference tool that provides a means of cataloging, pricing and playing Magic: The Gathering cards. The encyclopedia's interface is not Windows-friendly: it's a black background that doesn't lend itself to skipping between programs, even though much of the system relies on a...
---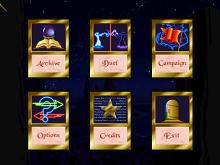 Magic: The Gathering: BattleMage 1997
I'll save you some time by getting right to the point: Magic: The Gathering - Battlemage is a complete waste of time. One might wonder how a game based upon such a property as popular as Magic could go so far awry. I can sum it up in one word: Interface....
---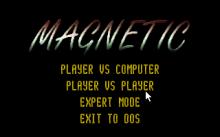 Magnetic 1993
This strategical board game is flown between two players and it deals with tiles of two colors. In turns players place tile of their color on the 10x10 board, and if single tile of opposite color is between tiles of player's color, such tile changes it color and becomes player's...
---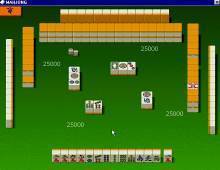 MahJong 2001
MahJong is a nice little Mahjong game included for free with DOS/V, a Japan magazine. The game offers a no-frills, no-nonsense Mahjong experience. If you don't know how to play the game, this one isn't for you as it doesn't provide any rules or guidance to introduce you to the...
---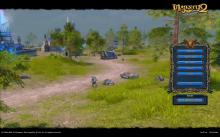 Majesty 2: The Fantasy Kingdom Sim 2009
The biggest difference between Majesty and most other real-time strategy games is that inhabitants of the Fantasy Kingdom Sim have wills of their own. Instead of taking the role of a godlike overseer who instantly controls soldiers and workers with a click of button, the Majesty 2 player becomes a...
---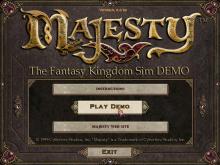 Majesty: Gold Edition 2002
The Kingdom of Ardania needs a sovereign ruler. Although diversity flourishes in the many races that make up its population, this ancient land of magic, strange creatures and shifting aspects is in dire need of a ruler to unite the people and defeat the creeping evil that is causing the...
---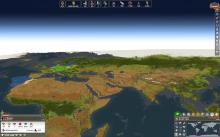 Making History II: The War of the World 2010
Muzzy Lane Software continues its devotion to emphasizing the economic side of war in this sequel to the 2007 title Making History: The Calm & The Storm. Making History II: The War of the World offers players an extensive economic system, allowing them to customize the industrial development of cities...
---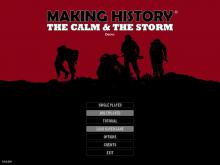 Making History: The Calm & The Storm 2007
Making History: The Calm & The Storm centers on achieving social and economical victory during WWII rather than defeating the enemy with firepower. Players must select from eight different factions including the U.S.S.R., China, the U.S.A., France, Britain, Japan, Germany, and Italy. Each nationality has their own agenda along with...
---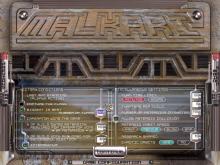 Malkari 1999
A solar system dies as a rogue star enters and destroys gravitational forces in effect for millennium. Orbits warp, planets collide and life comes to an ignominious end. Fortunately, although the catastrophe occurs in what is a nano-second of universal time, the inhabitants of the Malkari system see it coming...
---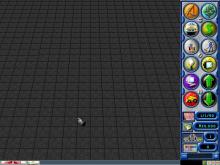 Mall Tycoon 2002
Design the shopping center of your dreams -- or nightmares -- with Holistic Design's Mall Tycoon. Veterans of earlier games with "tycoon" in the title should find their basic development and management skills well applied here, while seasoned shoppers who have spent more time at the kiosks than the keyboard...
---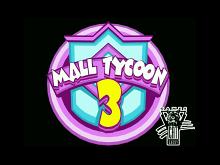 Mall Tycoon 3 2005
Aspiring real estate moguls can test their business savvy by building a commercially viable shopping center and then supervising its management and growth. Mall Tycoon 3 offers players more than 40 stores to create their dream mall, from restaurants to multiplexes, before they are put to the test by throngs...
---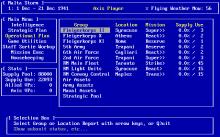 Malta Storm 1989
Malta Storm is an simulation of the battle for the Mediterranean that took place between December 1941 and August 1942. It's a turn based war game that's entirely text based. Each turn is three weeks long and for each you'll have to make decisions on both strategic and operational plans....
---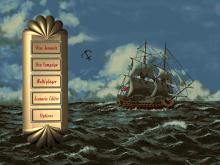 Man of War 1997

---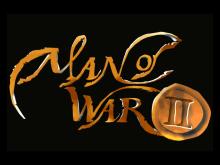 Man of War II: Chains of Command 1999
Man of War II: Chains of Command is the sequel to Strategy First's original game, Man of War. If you're not familiar with the Man of War series of games (as most people aren't, most likely), then let me enlighten you. Man of War and its sequel both take place...
---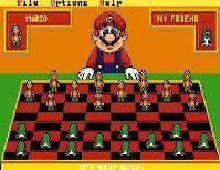 Mario's Game Gallery 1995
The game is a collection of board games, in which you play with Mario. He talks to you, playing Checkers, Go Fish, Dominoes, Backgammon, Yacht. Most of games can be played for Yoshis or Koopas - tribes of animals. ...
---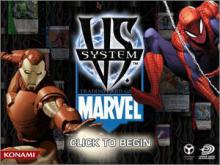 Marvel Trading Card Game 2007
Based on the trading card game from Upper Deck and designed for players of all skill levels, the Marvel Trading Card Game features over 800 collectable cards adorned with such superheroes as The Incredible Hulk, members of the X-Men, Ghost Rider, and Spider-Man. Single players may work their way through...
---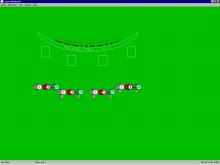 Masque Blackjack 1994
Masque Blackjack is a blackjack game for 1 - 4 players in which the player can choose to play by themselves, against friends or against computer opponents. The game may be played entirely via the keyboard, entirely via the mouse or by a combination of the two. All players start the...
---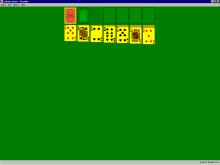 Masque Solitaire Antics 1994
Solitaire Antics includes 21 variations of the basic game of solitaire, ranging from easy to difficult. Some games you might have heard of before, such as Klondike, Four Seasons, Yukon and Canfield. The rest you will probably not have heard of, such as Ant's Solitaire, Aces Out, Aces Up, Agnes,...
---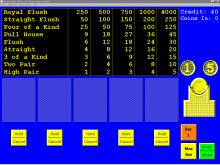 Masque Video Poker 1995
Masque Video Poker is a single player video poker simulation. The game starts with the player either choosing an existing identity or creating a new one. The game can be played entirely via the keyboard or entirely via the mouse, or a combination of the two. There is no save game...
---