Strategy Games #10
Search a Classic Game: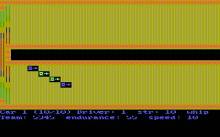 Computer Circus Maximus 1984
Computer Baseball is a game of both strategy and statistics. Managers manipulate pinch hitters, infield positions, relief pitchers and base runners. 28 major league teams are provided to choose from and data for new teams can be entered as well. Starting the game, you have four options to choose from: playing...
---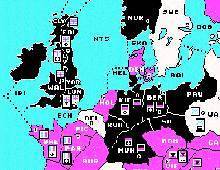 Computer Diplomacy 1984
Avalon Hill's classic strategic board game in its first commercial adaptation. Choose a country to play as, and attempt world domination. ...
---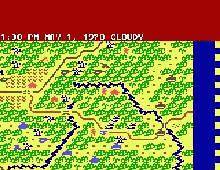 Conflict in Vietnam 1986
The third and final installment in Microprose's Command series of war games simulates five key battles in Vietnam, beginning with the defeat of the French colonial army in 1954 and culminating in the 1972 victory of the Viet Cong against South Vietnam forces. Conflict in Vietnam adapts the well tried...
---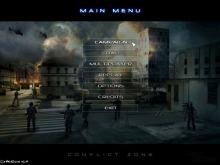 Conflict Zone 2001
Players assume the role of a either a dictator of an independent nation or the role of the International Corps of Peace. Each role features 16 missions to be completed with world peace being the ultimate goal. While wars will be waged and won, political and ethnic clashes will need...
---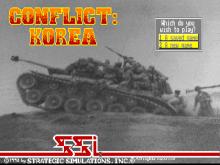 Conflict: Korea 1992
Assuming you're a glutton for punishment but a stalwart soul who can't stand to see a bully push people around, you've come to the right place when you boot up Conflict Korea. M.A.S.H it isn't but you can still get great satisfaction by turning the tide on the North Korean...
---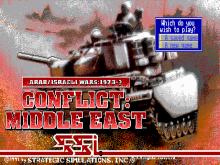 Conflict: Middle East 1991
Another in the continuing series of war games fostered by SSI, Conflict: Middle East concentrates on an area previously only touched on by games in the genre. Specifically, the ongoing tumultuous conflict between Israel and the Arab states sets the scene for this narrowly focused look at the 1973 Yom...
---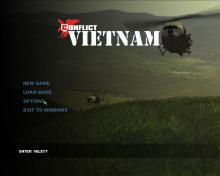 Conflict: Vietnam 2004
The third in the Conflict series of squad-based shooters, Conflict: Vietnam revolves around four American soldiers trapped behind enemy lines during the Tet Offensive. Including 14 missions in locations ranging from the Vietnamese jungle to small villages, players will encounter numerous enemies as they attempt to travel 100 miles to...
---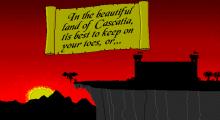 Conquered Kingdoms 1992
Conquered Kingdoms is a solid attempt to create a new world in the land of fantasy. The major focus of the game is at the strategic level rather than individual unit tactical maneuvers. You do have to control your troops as to location and if there are multiple enemies to...
---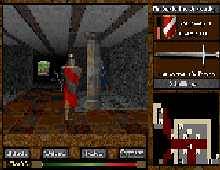 Conqueror AD 1086 1995
Strategy/managerial game set in the medieval England, much like Defender of the Crown. You start out as a young knight in control of a small fiefdom and perform the usual managerial decisions to develop your economy, raise an army and expand your territory. RPG and arcade gameplay are also thrown...
---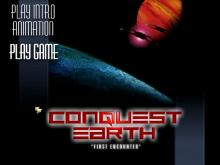 Conquest Earth 1997
Conquest Earth is your typical Earth versus Alien Menace scenario, though this time ET hails from Jupiter. As a matter of fact, the Jovian assailants are an interesting lot; they can disguise themselves as inanimate objects or human vehicles, and can even join together to form more powerful combat units....
---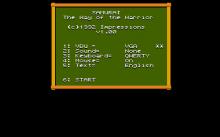 Conquest of Japan (a.k.a. Samurai: Way of The Warrior) 1992
In Impressions turn based wargame Conquest of Japan, much will be very familiar to fans who have played earlier efforts that utilize the Micro Miniatures system. Although game play has been enhanced considerably over preceding releases, the troop movement routines are still not as smooth as one might wish as...
---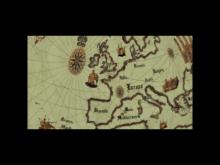 Conquest of the New World 1996
Ah to play God. Who can honestly say the idea is not utterly fascinating? Like Sim City and Civilization before it, Conquest of the New World allows players to meddle in the lives of some would be explorers. Play begins when your humble colonists arrive on a, as yet, hidden,...
---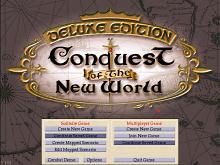 Conquest of The New World: Deluxe Edition 1996
Imagine, if you will, a starving crew aboard a lost ship. A basket of food that eluded them previously is found and the entire crew goes berserk, attacking one another for this last bit of sustenance, intent on getting their share. The premise holds true for the discoverers of the...
---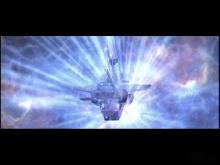 Conquest: Frontier Wars 2001
Much like StarCraft, the main focus of Conquest: Frontier Wars is on harvesting raw materials for resources, building and developing an infrastructure in the form of ships, structures, and technology, and real-time tactical combat. Managing forces in multiple interconnected star systems simultaneously, while ensuring that supply lines are maintained to...
---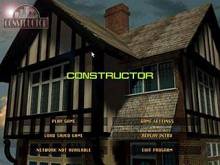 Constructor 1997
The goal in Constructor is to build a town, generate a flow of income, and keep the residents happy. As the game progresses towards the more advanced stages, the player competes with other builders (computer or human controlled) for the prime locations in which to build a new community. Gaining...
---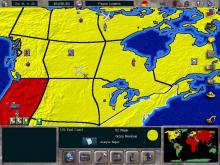 Corporate Machine, The 2001
While the challenge in many real-time strategy games is to take over the world with swords and siege weapons, this title instead arms the player with sales executives and stock quotes. Corporate Machine represents an update to developer Stardock Corporation's Business Tycoon, released about a year earlier. As in the...
---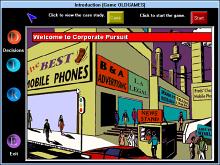 Corporate Pursuit 1996
Corporate Pursuit is an average business simulation that tries to simulate the IT industry, but does not quite succeed due to dubious economic/pricing engine, and balan gameplay. Your role is Marketing Manager a high-tech company, responsible for the the entire product life cycle, from production, to marketing and advertising. The game...
---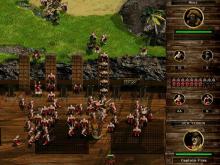 Corsairs: Conquest at Sea 1999
Pirate games have come into fashion and gone out again throughout the 1980s and 1990s. The 1999 release of Corsairs from Microids is another view on the swashbuckling theme. This time around, the pirate theme comes to you in the form of an overhead view real time strategy game. You...
---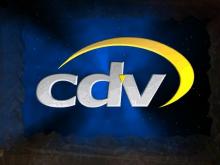 Cossacks Anthology 2003
At first glance, Cossacks: European Wars looks like a winner with its 16 nationalities to play, huge number of units and upgrades, and an era when horsemen and cannons played important roles in combat before the age of mechanized war. The game contains several campaigns, a host of single player...
---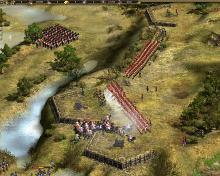 Cossacks II: Battle for Europe 2006
Fans of the Cossacks series are plunged back into the 19th century environment of Cossacks II: Battle for Europe where nations just await conquering. The game encourages players to explore the diplomatic and economic aspects of warfare, as well as the militaristic. Players must use all the assets available to...
---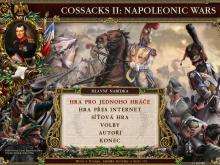 Cossacks II: Napoleonic Wars 2005
The first full sequel to 2001's successful Cossacks, Cossacks II: Napoleonic Wars takes players to 19th century Europe for more fast-paced, real-time battle. Improving on the original, this 2005 release runs on an engine featuring enhanced graphics and the ability for thousands of units to appear on the same game...
---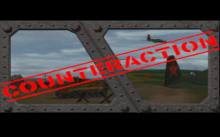 Counter Action 1997
Counter Action is a real-time strategy released when, due to success of Command & Conquer, many clones started to appear. What really differs this game from almost all RTS-titles of that time is its setting. Game actions take place in World War 2 on the East front. Player can take...
---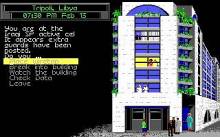 Covert Action 1990
Covert Action, created by Sid Meier, is a game that focuses on a topic that, for some reason, isn't covered very thoroughly in the gaming industry. I'm talking about spying. Why hasn't wanted to step into James Bond's shoes and chase down a criminal to their lair? Well, Covert Action...
---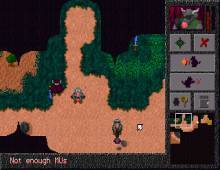 Crazy Cows 1998
Crazy Cows is a turn-based action/strategy game much similiar to the turn-based combat modes introduced by games like Jagged Alliance or X-Com although less complex. The game itself is only one big battleground where two teams: the Grey Cows, and the Brown Cows (Yes, the heroes are cows). Each team must battle each other...
---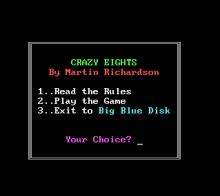 Crazy Eights 1988
This adaptation of the classic card game was included in Big Blue Disk #21. In it, the player faces a computer opponent, using the keyboard to pick which card to play next. As in the card game, the player's object is to get rid of all of his or her...
---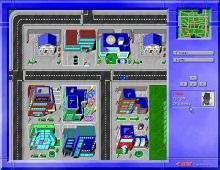 Crime Fighter 2002
In the near future, gangland crime runs rampant. And you and up to three other friends are fighting to become the boss of the criminal underworld in a small city. You must commit various crimes, such as burglary, pickpocketing, robbery, kidnapping, assassination, and smuggling to climb through the ranks. Each...
---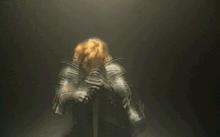 Crusade 1995
Despite the name, this game is not about the historical crusades. The scenarios in Crusade are fully fictional and in the campaign you spend your time conquering hostile castles. The graphics are the standard look of round-based tactical games: A map with hexagonal fields. You can use 15 different units, from...
---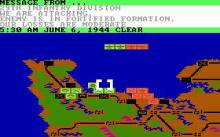 Crusade in Europe 1985
Conflict in Vietnam, Crusade in Europe, and Decision in The Desert are three outstanding wargames, collectively released as "Command Series," remain to this day some of the most well-balanced and fun wargames ever made. Designed by the powerhouse duo of Sid Meier and Ed Bever, all three games feature innovative...
---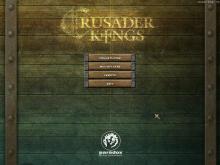 Crusader Kings 2004
Crusader Kings utilizes the Europa Universalis game engine, but presents the medieval fiefdoms of Europe from 1066 to 1419. The Crusader Kings map includes the Urals on the eastern edge, as well as parts of Persia and the coast of North Africa. In a twist, games of Crusader Kings focus...
---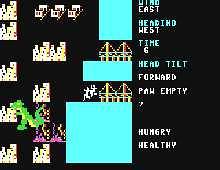 Crush, Crumble & Chomp! 1983
Crush, Crumble & Chomp let you assume the role of a movie-style monster, becoming one of any number of giant crawling, swimming, or flying beasts. Technically CC&C is a strategy game; you have to keep an eye on several statistics, including your health, appetite, and even such minute details as...
---