Strategy Games #10
Search a Classic Game: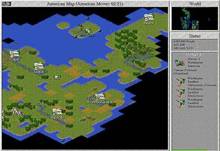 Civilization 2 1996
While the original Civilization was created by Sid Meier, Brian Reynolds takes Meier's original design and improves upon it to create Sid Meier's Civilization II. Reynolds can do no wrong with this great sequel, a game by which all others of this genre will be judged. It is an incredible...
---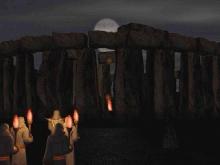 Civilization II: Test of Time 1999
Sid Meier's Civilization quickly became another one of Sid Meier's great accomplishments. Sid Meier's Civilization II featured the needed improvements to make it an instant classic. Civilization II: Multiplayer Gold Edition added online play and came packaged with a lot of scenarios. Civilization II: Test of Time turns out to...
---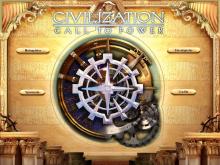 Civilization: Call to Power 1999
Civilization: Call to Power is a follow-on title to its highly successful predecessors, Civilization and Civilization II. The game approaches history on a very large scale, covering 7,000 years from approximately 4,000 BC to 3,000 AD. In this turn-based strategy world-builder, the player leads his or her civilization to power...
---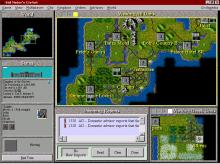 CivNet 1995
Take your civilization building skills online against friends and strangers with Sid Meier's CivNet. Practice your computer opponent civilization conquering in Solo Play, then take turns in a game of Hotseat, or prove you're a world domination wunderkind in a multiplayer map of mayhem with up to seven opponents hooked...
---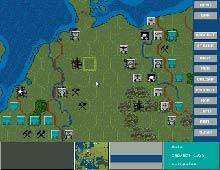 Clash of Steel 1993
For those looking for an in-depth wargame that covers the entire spectrum of the European theater in World War II but don't want to invest months completing it, Clash of Steel was made for you. The entire war (on both European fronts) can be completed in less than ten hours...
---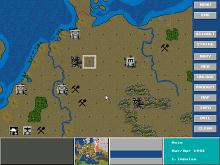 Clash of Steel: Future Edition 1995
This updated version of SSI's classic Clash of Steel is the same game, but with numerous bug fixes and AI enhancement. SSI should have included new maps or scenarios with this release, but at least existing users got a discount when upgrading to this version. If you have never played...
---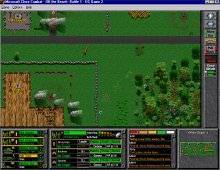 Close Combat 1996
Microsoft's Close Combat is quite the innovative real-time strategy game. It is a historically based war game in that it takes place on the shores of Normandy in 1944. Spanning a six-week timeframe, you control either the German or American forces and try to win the war. What makes this game...
---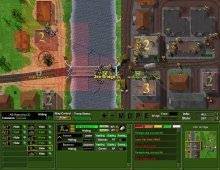 Close Combat 2: A Bridge Too Far 1997
Close Combat: A Bridge Too Far allows units the free will to decide whether or not to follow an order. Unlike games such as Command and Conquer where wave upon wave of your brave little soldiers will rush headlong into a mammoth tank (taking one for the team, so to...
---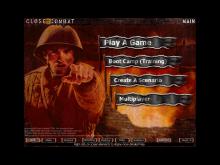 Close Combat 3: The Russian Front 1998
Fans of the original Close Combat and its sequel Close Combat II: A Bridge Too Far, will know that Atomic Games has put a great deal of thought into producing a combat strategy game that isn't just a set of statistics with the odd action sequence. Close Combat III: The Russian...
---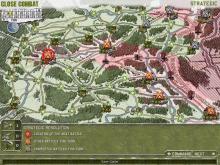 Close Combat 4: The Battle of the Bulge 1999
Prepare for the World War II experience of a lifetime as you will be thrown back into the infamous Battle of the Bulge! It is a battle of grave importance to both the Axis and Allied powers so every casualty and victory will be precious. This very battle will in...
---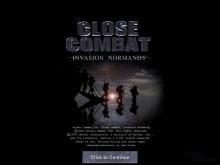 Close Combat 5: Invasion Normandy 2000
World War II is one of the most justifiable wars in which the United States has participated, so it comes as no surprise that video games reflecting this era are very popular. Most people look on the war as a moment of great triumph for the USA and its allies...
---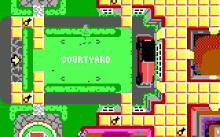 Clue Master Detective 1989
Licenced from Waddington Games Ltd. and Parker Brothers this game is a computer remake of the logic board cards game. Mr. Boddy was murdered in his manor by one of his guests. You have to solve the mystery of murder: find killer, weapon and place of murder. Computer shuffles 30 cards,...
---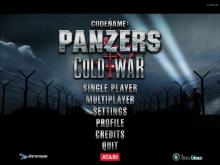 Codename: Panzers - Cold War 2009
Codename: Panzers -- Cold War moves Stormregion's real-time strategy series from the battlefields of WWII to the most frigid era of Soviet-NATO relations, when rising tensions kept the entire world on edge. The fragile peace is shattered when, during the Berlin Blockade, simple human error results in the collision of...
---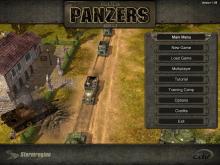 Codename: Panzers - Phase One 2004
Codename: Panzers is a WWII simulation where players can take command of Russian, Allied, or German troops. Historically accurate vehicles -- tanks, jeeps, motorcycles, and planes -- take to the battlefield with environments that include weather effects, and a realistic damage system. Ten multiplayer maps, three full campaigns with 30...
---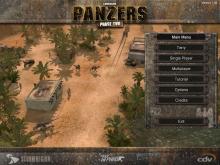 Codename: Panzers - Phase Two 2005
The second of a planned three-part series, CDV's Codename: Panzers -- Phase Two returns players to the battlefields of World War II to command aircraft, artillery, and mechanized infantry in real-time strategy combat. Again, players can choose to lead one of three military alliances; this time the Anglo-American Allies, German-Italian...
---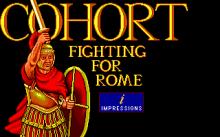 Cohort (a.k.a. Fighting for Rome) 1991
Cohort is a real-time war game of tactical battles between Roman legions. Battles are fought on one of three different terrain maps with armies of selectable size and content. Units available include foot soldiers, archers, and cavalry. Game play can be paused to give orders, and generals may rally troops. ...
---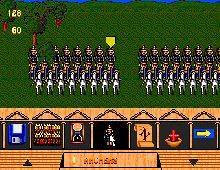 Cohort II (a.k.a. Fighting for Rome) 1993
Games can be loaded with detail, diversity, options, nice graphics, good sound and more, but no amount of features such as these can save it if game play is ugly and difficult. Control in Cohort II is pretty much a joke and that one shortcoming is enough to trample the...
---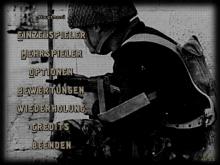 Cold War Conflicts 2003
While the "Cold War" between the Soviet Union and United States never led to any major military actions between the two superpowers themselves, it set the stage for numerous conflicts between their allies and other interested nations. This real-time strategy game focuses on many of these important conflicts, as they...
---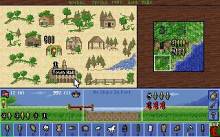 Colonization 1994
Sid Meier's Colonization will remind you a great deal of its predecessor Civilization. There is enough difference, however, to make it stand on its own merits as an interesting and addictive strategy game. The premise is familiar to those who have played similar "world-building" games before. In this instance, you...
---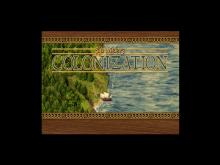 Colonization for Windows 1995
Despite MicroProse's naming conventions (did we really need another game with "ization" in the title?), this successor to Sid Meier's Civilization empire-builder attempts to embody the spirit of "Exploration and Conquest of the New World" rather than focus on the entire span of recorded history. As a result, Sid Meier's...
---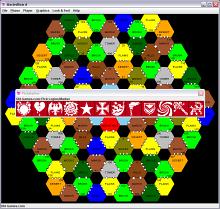 Colossus 2001
Colossus is an excellent Java clone of Avalon Hill's classic Titan boardgame that has long been out of print. The concept of Titan is similar to the likes of Fantasy General and Archon: it's a turn-based fantasy wargame that combines strategic movement on the masterboard, tactical movement and dice rolling...
---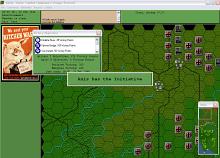 Combat Command 2: Danger Forward 2000
Combat Command 2: Danger Forward is a turn-based WWII war game filled with historical conflict and deep strategy. The action takes place on a map in which each hexagonal section represents 500 meters. Initiative, paradrops and amphibious landings, daylight and night movement, radio contact, intelligence, and unit status influence gameplay,...
---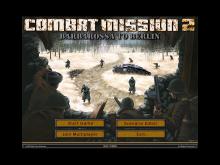 Combat Mission 2: Barbarossa to Berlin 2002
Combat Mission: Barbarossa to Berlin is a turn-based 3D simulation of the Eastern Front of WWII beginning with Operation Barbarossa, the Nazi invasion of Soviet Russia. Four geographical areas, battle and operation maps, tables of organization and equipment, historical Orders of Battle, and new armor penetration algorithms are featured. The...
---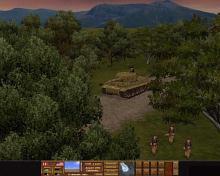 Combat Mission 3: Afrika Korps 2003
Serious strategy gamers can fight through the North African battles of World War II in this 2005 release by Big Time Software. Built on the game engine that powers Combat Mission: Barbarosa to Berlin, the 3D game features tactical combat that is managed in a turn-based fashion, for precise orders...
---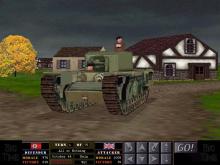 Combat Mission: Beyond Overlord 2001
Combat Mission: Beyond Overlord is a turn-based 3D simulation of WWII warfare with an emphasis on tactics. Players will control squads, teams, platoons, battalions, and individual units. Each turn represents 60 seconds of combat -- each engagement generally takes about 40 turns. Combat Mission's focus is on historical integrity, and...
---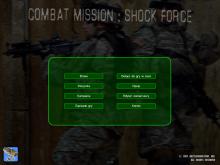 Combat Mission: Shock Force 2007
Seeking to take the Combat Mission series out of the World War II era for the first time, publisher Battlefront.com and developer Big Time Software started from scratch to create a game engine more conducive to tactical modern warfare. The result is Shock Force, a game set in hypothetical near-future...
---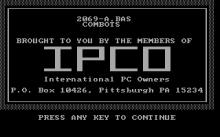 Combots 1983
Combots is a below-average BASICA game distributed only among IPCO members. Due to limitations of the BASIC language and early 1980 hardware, the game amounts to little more than a quirky piece of PC nostalgia. From the MobyGames description: "In Combots, two combat robots are put in an arena to...
---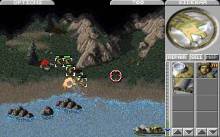 Command & Conquer 1995
Command & Conquer is the game that made real-time strategy war games popular. This is such a fast paced game and there is so much action at any given time on the screen that keeping up could give you a slight case of carpal tunnel syndrome! The sound effects of...
---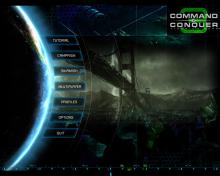 Command & Conquer 3: Tiberium Wars 2007
In the year 2047, humanity faces several dilemmas. Command & Conquer 3: Tiberium Wars requires single-players to either fight as a member of the Global Defense Initiative (GDI) in an effort to contain the Tiberium, an alien substance infecting the Earth, or use the living matter to create a new...
---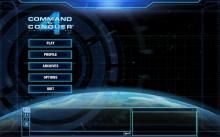 Command & Conquer 4: Tiberian Twilight 2010
The cold-steel justice of the Global Defense Initiative and the mystic influence of Kane's Brotherhood of Nod clash for the final time in Command & Conquer 4: Tiberian Twilight. The fourth full release in the original C&C; line plays similarly to the more recent games in the real-time strategy series,...
---