Strategy Games #42
Search a Classic Game: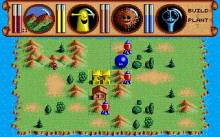 Traders 1992
Pit your business and marketing skills against as many as three other competitors while raising and lowering your buying and selling prices for a variety of goods on the interplanetary market. You can produce goods, such as perfume, by planting your fields with flowers. You'll have to purchase raw materials,...
---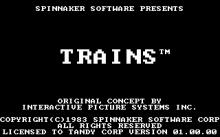 Trains 1983
Trains is a top-down managerial game. In the age of steam-powered trains, there are opportunities to make money on great railroads. It will be up to the player to take control of a train on a railroad and turn a profit. The player does this by moving the train to...
---
---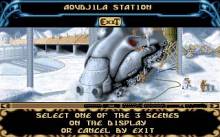 Transarctica: Arctic Baron 1993
The Viking Union has a very dominant role in your society, as they control the vast railway networks. Could they be to blame for the disappearance of the sun and the resultant ice age? As a train captain, you must find out and overthrow them. Transarctica is a strategic trading and...
---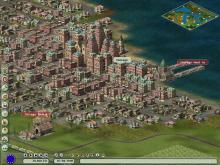 Transport Giant 2004
This is the year 1850. It's an age of radical change and new departures. The era of mass production and mass transportation has just begun. The resourceful entrepreneur has plenty of opportunities. It's a time to build empires with just a little capital and a clever business idea. New manufacturing plants...
---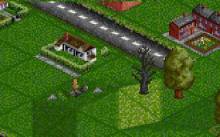 Transport Tycoon 1994
In a game inspired by Sid Meier's Railroad Tycoon (according to the designer's notes), Transport Tycoon carries the concept of transportation management to new heights. Chris Sawyer, the game's developer, has beefed up the original idea of a train empire to include airplanes, buses, trucks, and ships. To support these...
---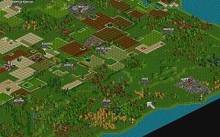 Transport Tycoon Deluxe 1995
You're a transportation manager in this game. You choose your starting landscape (Europe, toy land, South America, desert) and your skill level. In this game you can build different transportation lines, like transporting coal to a coal power plant, or oil from the oil wells to the oil refinery. There...
---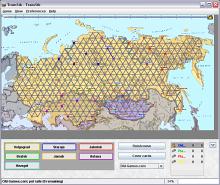 Transsib (a.k.a. TransAmerica) 2005
Transsib is a great Java version of TransAmerica, a fun "beer & pretzel" tile-laying tabletop strategy game from Rio Grande. A game for 2-6 players, the goal in this game is to accumulate the most points at the end of the game. During each turn, you must lay at least...
---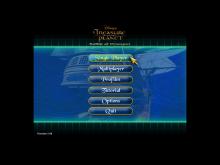 Treasure Planet: Battle at Procyon 2002
Unlike the Treasure Planet action adventures for the PlayStation and PlayStation 2 that are loosely based on Robert Louis Stevenson's classic tale, Disney's Treasure Planet: Battle at Procyon is a 3D RTS game focusing on space combat. In the main campaign's story-driven missions, you begin play as Jim Hawkins, a...
---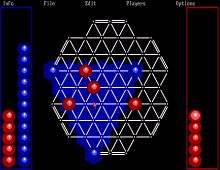 TrianGO 1988
TrianGO is a solid computer version of the relatively unknown variation of Go, a popular Japanese boardgame. This excellent multiplayer game is played on a Chinese Checkers-style board. Each player has 14 "stones" and takes turns placing them down one at a time. The object of the game is to...
---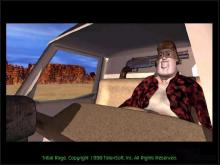 Tribal Rage 1998
Do you want to play a strategy game with a difference? Tribal Rage may just well be for you. Though very much a Command and Conquer clone, this game is more than a little weird and wacky. The game is set in 2030, after war has been raging for several...
---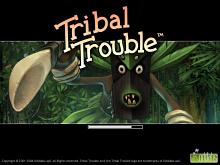 Tribal Trouble 2005
Throughout time, mankind has struggled to achieve dominance over other cultures. Tribal Trouble highlights this ongoing conflict, where "natives" and "vikings" duke it out for control of lush islands. Tribal Trouble adapts the classic RTS method of gathering resources and assembling an army to crush the opposition. Will the game...
---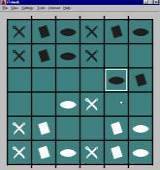 Trimok 1996
Trimok is an excellent and unique board game based on the well-known Japanese game of 'jan-ken-pon' (scissors-paper-rock) that we all play as kids. The objective is similar to Chess: two players (White and Black) play against each other, each trying to capture all opponent's pieces to win. There are three...
---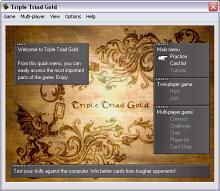 Triple Triad Gold 2001
Triple Triad Gold is an excellent fanmade clone of Triple Triad, a popular card game included as an optional mini-game in Squaresoft's Final Fantasy VIII. The game is ideal for FFVIII fans who want to quickly play a game of Triple Triad without wasting time looking for opponents to play...
---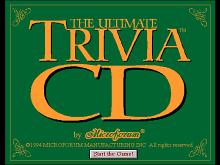 Trivia Worx 1995
Trivia Worx is for anyone who enjoys a challenge and wants to learn new and amazing facts. You will have hours of fun playing this incredible multimedia CD! If you're reading this description, you're probably the kind of person who needs to know, wants to learn and loves a challenge. This...
---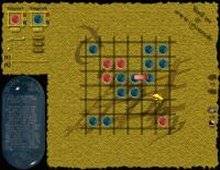 Trommy 2002
Trommy is a fun board game for one or two players, featuring smart AI and nice graphics. Similar to Othello or Reversi, your goal is to have more stones then your opponent at the end of the game. There are two types of move you can make: jump, and clone....
---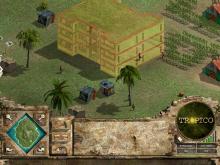 Tropico 2001
Tropico takes the tried-and-true formula of careful micro-management and gives it an entertaining twist by placing you squarely in the role of the newly installed dictator of a small Caribbean country. The designer's approach is a light-hearted, but still appropriately deep, alternative to games taking a more serious tact. Starting...
---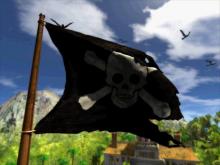 Tropico 2: Pirate Cove 2003
While it may not shiver the timbers of devoted Cold War dictators, Pirate Cove does a mite more than simply slap an eye patch and a peg leg on the old Tropico game engine. This may not seem to be the case at first, since many of the sequel's changes...
---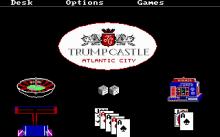 Trump Castle 1988
In this game, become a gambler in Donald Trump's casino-hotel "Trump Castle". The six casino games are available: BlackJack, Craps, Keno, Poker, Roulette, and Slots. The game bet limits are set at $10,000 by default, but this can be changed. Players can also increase or decrease bets at each table. Experienced...
---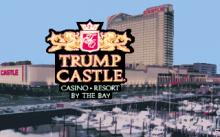 Trump Castle 2 1991
In the second installment of the series you are entering the creation of Mr. Donald Trump - not only to play the casino games, but also to explore this "casino-resort by the bay". While playing one of the six games - Roulette, Blackjack, Baccarat, Slots, Poker, and Craps - you...
---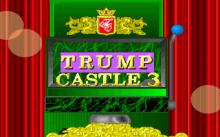 Trump Castle 3 1993
Sequel to Trump Castle II introduces 640x480 cartoon graphics instead of real photos, dealer voices, and also allows you to play as female or male player inside Trump Castle - A Casino Resort by the Bay. Multi-player for up to 5 players (human/computer) may be flown at hot-seat or with...
---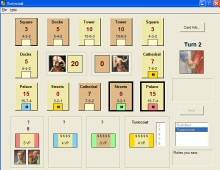 Turncoat 2004
Turncoat is a very interesting and original strategy game designed by Peter Donnelly. In the designer's words, Turncoat "...is a simulation of a card game pitting one human against three AI opponents. The theme of the game is a struggle for power between two factions in a Renaissance city. At...
---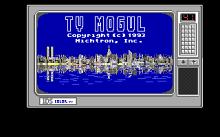 TV Mogul (a.k.a. Prime Time) 1993
TV Mogul (known as Prime Time in the US) is a decent business simulation that lets you manage and run a TV station. Despite attempts to inject realism, however, the game suffers from flawed business model (e.g. many times your ratings would seem to drop for no apparent reason) that...
---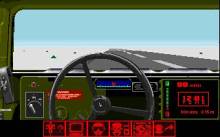 Twilight 2000 1991
This tactical wargame/adventure is based on the GDW pencil and paper role-playing game. NATO and Warsaw Pact forces spent the latter part of the 1990s fighting a brutal war, which has turned Poland into a desolate radiation-riddled land, full of abandoned vehicles and weapons. The maniacal Baron Czarny wants to...
---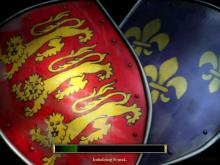 Two Thrones 2004
War gamers return to the tumultuous medieval time of the dreaded Black Plague, in this period-focused extension of Paradox Entertainment's Europa Universalis series. Two Thrones is a middle-ages turn-based strategy revolving around the relationship between the thrones of England and France in the period between 1337 and 1490, when the...
---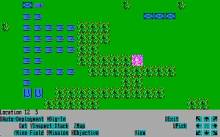 Typhoon of Steel 1991
Typhoon of Steel is a tactical level simulation of small unit actions during WWII. It is a sequel to the best selling Panzer Strike and the rules are very similar. Three theaters are covered: the Pacific Theater (Americans vs Japanese), the Asian Theater (British vs Japanese) and European Theater action...
---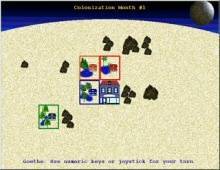 TZ-Colony 1997
TZ-Colony is one of the best M.U.L.E. clones I have ever seen. Originally released as shareware with a steep price tag of US$25 for the registered version, TZ-Colony does not credit M.U.L.E. anywhere in the game, but the "clone" status is unmistakable: everything from the name of the planet ("Irata")...
---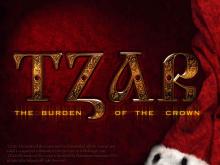 Tzar: The Burden of the Crown 2000
For thousands of years, the fantasy world of Keanor had known peace as a result of the actions of a good mage who grew mighty enough to fend off the dark forces of evil and chaos. Nearing the end of his life, the mage transferred all his energy and wisdom...
---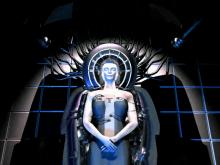 UBIK 1998

---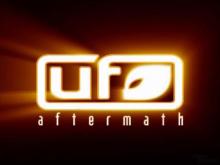 UFO: Aftermath 2003
The year is 2003 and the world as we know it is about to end. A space-faring alien race has invaded Earth and, in less than three short months, has left human civilization in near ruin. Mankind's last hope lies in the Terran Resistance League, a small guerrilla army that...
---