Strategy Games #54
Search a Classic Game: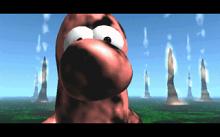 Worms: United 1995
Worms United is a compilation that includes the turn-based strategy game Worms and its add-on pack Worms: Reinforcements. Worms is a turn-based strategy game. It features up to 4 teams of 4 worms, aiming to destroy the others on a generated terrain. Each worm has 100 hit points, and dies when...
---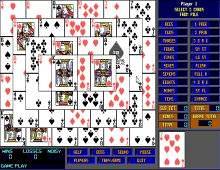 Wowzee 1992
Forzee and Wowzee are a pair of innovative solitaire games from BSX International, a small shareware developer who was more famous for Madame Ching series of adult games that could be found on most BBS's in the early 1990s. Although these card games may not excite you (no pun intended)...
---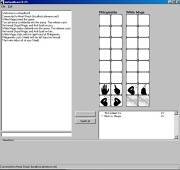 WxSpellcast 2005
WxSpellcast is a good Windows version of Spellcast, a fun multiplayer-only strategy game for UNIX that is in turn based on Richard Bartle's Spellbinder paper-and-pencil game first published in his magazine. This two-player game casts you as a powerful wizard who must cast spells by making hand gestures - similar...
---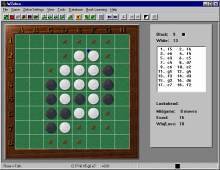 WZebra 2001
WZebra is an excellent PC game of Othello (a.k.a. Reversi) board game that offers a good range of difficulty levels, from beginner to expert. In addition to strong AI, the game offers many useful features, including the ability to take back and preview your move, rotate the board, and even...
---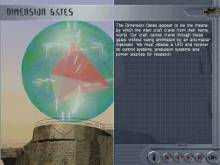 X-COM: Apocalypse 1997
By the year 2084, only one city on Earth can support human life: Mega-Primus. The rest of the planet has been contaminated from past wars with aliens, resulting in an atmosphere filled with deadly toxins and a completely altered climate. Mega-Primus was built as the solution to this disaster, functioning...
---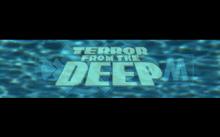 X-COM: Terror from the Deep Collector's Edition 1995
X-COM: Terror from the Deep is amazingly intricate and complex, combining the strategy of chess, the luck and memorization skills of grid games like Battleship, the knack for building items as in Populous, and the heavy-weapons battle skills of action-adventure games. With all of these elements, avid gamers can plan...
---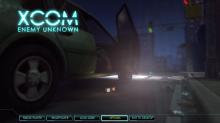 XCOM: Enemy Unknown 2012
A re-imagining of the popular and influential 1994 PC title X-COM: UFO Defense, XCOM: Enemy Unknown takes place in the near future when hostile and technologically superior aliens have invaded Earth. To fight back, the world's governments have formed an elite paramilitary organization, and as commander of this "Extraterrestrial Combat...
---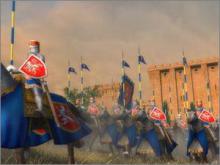 XIII Century: Death or Glory 2007
Although technically a real-time strategy game, XIII Century: Death or Glory eschews the resource management and empire-building aspects typically associated with the genre in favor of a singular focus on massive, Total War-style battles. Players can command British, French, German, Russian, and Mongol armies in large, historically accurate battles that...
---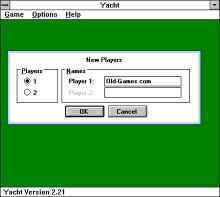 Yacht 1993
The object of Windows Yacht is to reach the highest possible point score by rolling and scoring dice. A game of Yacht consists of thirteen turns, with up to three rolls of the dice allowed for each turn. At the end of each turn a score that has not already been...
---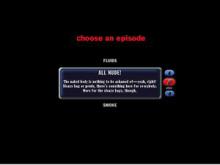 You Don't Know Jack: Louder! Faster! Funnier! 2000
The You Don't Know Jack series has seen many forms and iterations over the years from 1995 through the last months of the millennium. It is a trivia game with simple tactics and goals: out-smart your friends and laugh loudly at a barrage of lewd, senseless and wacky questions, geared...
---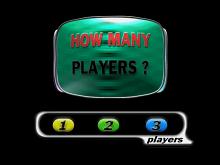 You Don't Know Jack: Offline 1999
You Don't Know Jack is back with more questions and wry commentary in You Don't Know Jack: Offline. The game features fast-action trivia competition for up to three players. As in other versions, the "screw" your competitor feature is available in this game, allowing a player to force other contestants...
---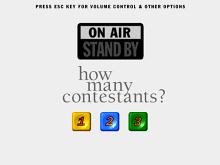 You Don't Know Jack: Volume 2 1996
If you were a fan of the original game in this series by Berkeley Systems, Inc., there's very good news here. There isn't much difference between the structure of the two titles. You Don't Know Jack, Volume 2" simply builds on the wildly successful format of the original. More good...
---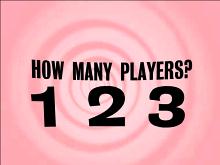 You Don't Know Jack: Volume 6 - "The Lost Gold" 2003
The proudly irreverent party game favorite of the 1990s returns to home computers in its sixth official incarnation, You Don't Know Jack 6: The Lost Gold. This version of the fast-paced, computer-directed trivia contest features more than 300 new questions and play for one, two, or three contestants. YDKJ6 was...
---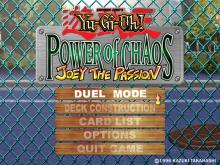 Yu-Gi-Oh! Power of Chaos: Joey the Passion 2004
Following Yugi the Destiny and Kaiba the Revenge, Joey the Passion is the third in Konami's series of Yu-Gi-Oh! Power of Chaos card-battling games for home computers. Like the earlier two games, which pit players in authentic Yu-Gi-Oh! card battles against Yugi and then Kaiba, Joey the Passion has players...
---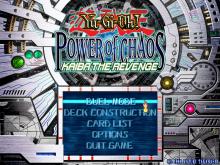 Yu-Gi-Oh! Power of Chaos: Kaiba the Revenge 2004
Konami's second Yu-Gi-Oh! release for North American home computers follows the lead of the first, and is designed to present an accurate and detailed virtual version of the popular table-top trading card game. As fans of the series will realize from the title, this game prominently features Kaiba, and the...
---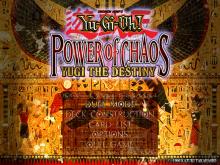 Yu-Gi-Oh! Power of Chaos: Yugi the Destiny 2003
This direct adaptation of the explosively popular trading card game is designed to introduce new players to Yu-Gi-Oh and challenge dueling veterans with intelligent, realistic competition. A tutorial teaches rookies about all the basic plays, rules, and strategies of the card game, including turn progression, spells, summoning, tributes, and more....
---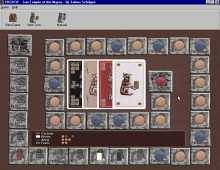 Yucata' 2001
Yucata' by independent developer Tobias Schilgen is an excellent Windows version of the German board game of the same name published by Hans im Gluck in Germany, which is in turn based on the ancient Mayan game, pieces of which were discovered in the Mayan ruins of Palenque, Mexico in...
---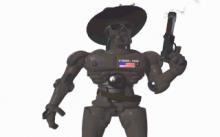 Z 1996
Join the ranks of the Red in Z, and action/strategy game from The Bitmap Brothers. Take control of the map, sector by sector, and make sure each territory remains in the possession of your team of Red robots. The enemy is the Blue team, initially of equal might to your...
---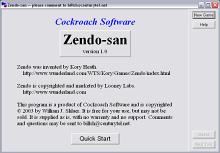 Zendo-san 2004
Zendo-San is an excellent, albeit limited, freeware PC version of Zendo, a fun but highly underrated game of inductive logic invented by Kory Heath, using pyramid-shaped pieces called "Icehouse" that he also invented (incidentally, the fun Icebreaker game on this site also uses Icehouse pieces). With names borrowed from Zen...
---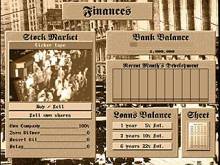 Zeppelin 1994
Zeppelins were the sky's biggest aircrafts ever. So - have you ever thought about managing a fleet of them? In Zeppelin this is just your job. Invest in new technologies, build airships for several nations, find new flight routes and win the race with competing companies. You can participate in flying...
---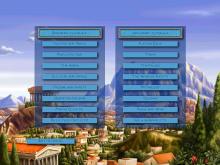 Zeus: Master of Olympus 2000
Zeus: Master of Olympus is a city-building game set in the legendary Greece of ancient mythology. Players start with an empty tract of land, full of possibility. By marking certain areas for housing, citizens will begin to move in and populate the budding village. These townsfolk are put to work...
---