Strategy Games #18
Search a Classic Game: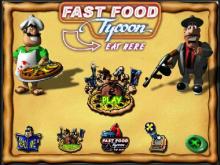 Fast Food Tycoon 1999
Your pizza place is flourishing, customers love you, and money is rolling in faster than you can bank it. As you go through the daily checklist of food to restock, a scream pierces the establishment. Rats are swarming around the customers' feet, woodworms are eating away at the chairs, and...
---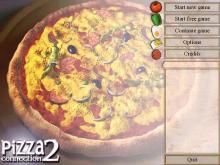 Fast Food Tycoon 2 2000
Like its predecessor, Fast Food Tycoon 2 is based on a worthwhile concept -- creating your own pizza franchise -- but the complicated interface and confusing structure will probably hinder the amount of enjoyment you'll ultimately have. All the pieces of an entertaining experience are essentially in place, but how...
---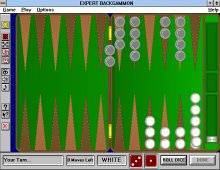 Favorite Games for Windows 1994
Favorite Games for Windows is a decent compilation of traditional family games for Windows. The games included are Backgammon, Hearts, Rummy, Yacht (also known as Yahtzee), and Checkers. Each of the games plays well and has all of the standard options you would expect, but none offers anything that would...
---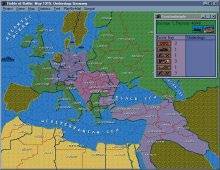 Fields of Battle 1995
In this tactical game the player controls either a state from the Central Powers or the Entente and their African colonies and tries to win World War I. The game is played on a tactical map showing Europe. This map is divided into provinces, e.g. Berlin or Normandy. The player can...
---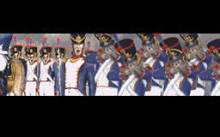 Fields of Glory 1993
Originally released in 1993, this historical combat simulation deals with the wars of Napoleon after his return from exile in Elba in 1815. The game is close to historical facts and therefore can be recommended to provide good information about this period of European history. ...
---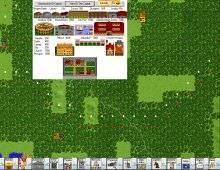 Fight for Fame 1995
Fight for Fame is an excellent shareware real-time strategy game for one to six players set in the eigth century. The multitude of options makes Fight for Fame a deeper game than most RTS titles. You are a recently appointed king of the Normans, and your task is to contend...
---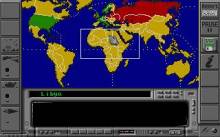 Final Conflict 1991
A Risk-type game of global conquest, only with nuclear weapons and real-time action. Click on various countries and invade to (hopefully!) expand your empire. Setups include the standard Cold War variant and random starting countries. ...
---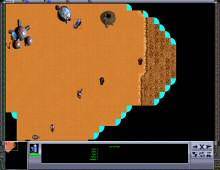 Final Conflict (1997) 1997
A very lackluster RTS in every sense of the word, Final Conflict won't raise any eyebrows or lure any Command & Conquer fans away from their screen. Despite being made in 1997, the game looks and plays much worse than Westwood's 1992 classic Dune 2. You can play as the...
---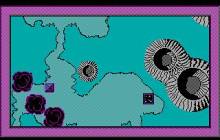 Final Frontier 1989
When mankind started inputting the events into Earth's biosphere it was unable to handle, the biosphere crashed. Genetically modified organisms led to the death of all life forms except androids produced for the last war. They collected resources, built robots, sent them out to fight, and so on. The Earth...
---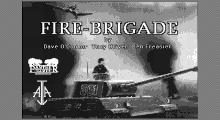 Fire Brigade: The Battle for Kiev 1943 1989
The Fire Brigade was the 48th Panzer Korps, which was heavily involved in the battle this wargame recreates - Operation Barbarossa, Germany's attempted offensive in Russia during World War 2. The game recreates the situations at 3 dates in the attack, and you can play any of those from either...
---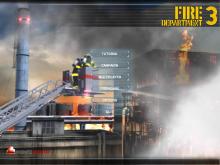 Fire Department: Episode 3 2006
Fire Department 3 does have its moments, but the problem is you are usually far too busy to enjoy them. Here's how a typical mission works. Your units are dumped down beside a blaze and within seconds the objectives window starts screaming instructions. Extinguish that flaming electricity transformer! Recover those...
---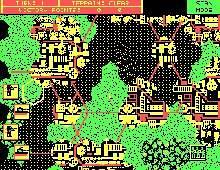 Fire Zone 1988
2160. Beam technology, energy shields, and ground-skimming propulsion systems have revolutionized ground combat into high-speed, wide-ranging battles. World powers like the Pacific Combine and the European League spar and vie for territory with Grav tanks, striders, and Leviathans. Take the role of a commander overseeing one of these skirmishes and...
---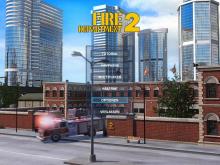 Firefighter Command: Raging Inferno 2004
Lead a team of dedicated firefighters as you make life-or-death decisions while battling out-of-control firestorms in Firefighter Command: Raging Inferno. Spanning four campaigns consisting of 12 missions, your leadership skills are put to the test as you command eight highly specialized units, including paramedics, dog handlers, and approach units. As...
---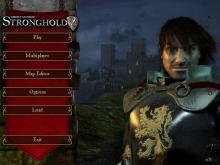 FireFly Studios' Stronghold 2 2005
This sequel to FireFly Studios defensively oriented real-time strategy sets players to work at building their fortified cities in a true 3D environment. As in the 2001 original and Crusader, its 2002 add-on, Stronghold 2 combines the city-management style simulation of SimCity or an Impressions game with the real-time battle...
---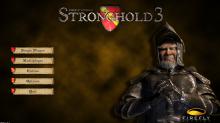 FireFly Studios' Stronghold 3 2011
Firefly Studios' siege-heavy real-time strategy series returns with a new a new focus on realistic damage, night-time battles, and creative weaponry in Stronghold 3. As always, gamers build expansive fortifications that produce a robust economy and deter attackers. Gamers can take on two story-driven campaigns, including one economy-only scenario, or...
---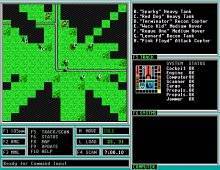 Fireteam 2200 1991
Fireteam 2200 is a tactical wargame set in the 23rd century. You take the role of the leader of a taskforce (or "Fireteam") tasked with undergoing a series of missions. As with most war games you get to assemble your crew and select your scenario, while the action itself takes...
---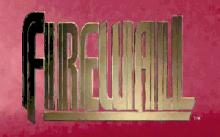 Firewall: Man vs Machine 1996
MiraCom's super computer has forcibly taken control of the multinational corporation from its human directors. Unless mankind surrenders the computer will destroy Paris. In FIREWALL: Man vs. Machines you play as the Blue Arrow, fighter pilot and computer scientist. As part of the assault force you will pilot your cybership through...
---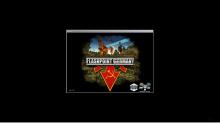 Flashpoint Germany 2005
This game is all about trust. As the local commander in the trenches, you are sending your men and machines into a typhoon of steel - armed with high tech hardware and (they pray!) some good orders in hand from you- as they set off across the next hill. How...
---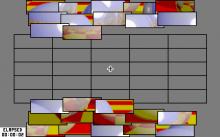 Flixmix 1993
FlixMix is a jigsaw puzzle game in which the user has to assemble a jigsaw puzzle from square pieces. But there is a catch! The jigsaw puzzle is an animated picture so each pieces is not a static part of a picture but a small part of a large animation...
---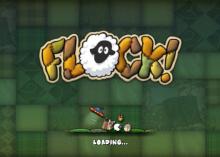 FLOCK! 2009
In the grand tradition of classic games like Lemmings and The Humans comes Flock!, an adventure puzzle in which players use a UFO to coax herds of farm animals around various obstacles and into the mothership. The game makes use of a realistic physics engine, and the sheep, chickens, pigs,...
---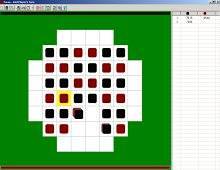 Focus (a.k.a. Domination) 1999
Focus (a.k.a. Domination) is a fun and unique board game invented by Sid Sackson, the legendary creator of Diplomacy, Acquire, and dozens of other classic board games. Bob Claster, maintainer of the one and only Sid Sackson fansite says it all about this classic that was converted into a great...
---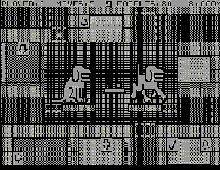 Fooblitzsky 1985
Fooblitzky was Infocom's attempt at changing their image in three ways: by making a graphic, multiplayer, strategy game. The concept was kind of a scavenger hunt, where players would run around town, spend money. collect clues and deduce what the four objects were to win the game. It used many off-computer components,...
---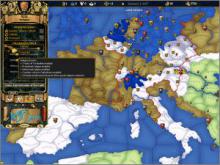 For the Glory: A Europa Universalis Game 2009
A branch of the Europa Universalis game tree, For the Glory lets strategy gamers take control of more than 180 different countries and guide them through 400 years of history. Players build their empire through trade, colonization, and war, and the 1419 to 1819 timeframe includes more than 10,000 historically...
---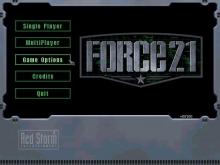 Force 21 1999
The video game world has seen many war games, often realistic and 3D fighting experiences usually set in our own time or far into the future. Force 21 takes place in the year 2015 and offers a war scenario based on year 2000 knowledge about China and Russia with tactical...
---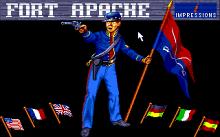 Fort Apache 1991
The third offering in the infamous "Micro Miniatures" series, Fort Apache is virtually identical to the previous two releases, Rorke's Drift and Charge of The Light Brigade, except for a different premise and different unit clothes. The premise is once again the best thing about the game: Fort Apache depicts the...
---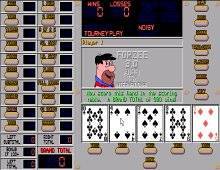 Forzee 1991
Forzee and Wowzee are a pair of innovative solitaire games from BSX International, a small shareware developer who was more famous for Madame Ching series of adult games that could be found on most BBS's in the early 1990s. Although these card games may not excite you (no pun intended)...
---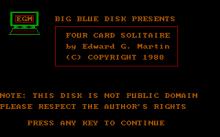 Four Card Solitaire 1989
In this solitaire game, the player has four columns to work with, and each starts with just one card in it. Whenever two cards on the bottoms of stacks have the same suit, the card with the lowest value can be removed. At any time, a single card may also...
---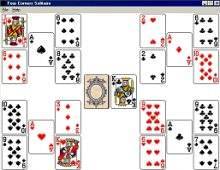 Four Corners Solitaire 2002
Four Corners Solitaire is a fun solitaire game that takes its name from the opening layout, in which each suit is assigned its own exclusive corner on the table. Each corner has an Ace in the middle, surrounded by four random cards. Look for dueces anywhere in the layout and...
---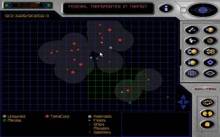 Fragile Allegiance (a.k.a. K240) 1997
In this game, as the new employee of TetraCorp, it is your job to colonize asteroids and make them successful mining colonies. You start with one asteroid to mold into the shape you see fit. Then you must break out into the great unknown, colonizing nearby asteroids. Soon, you must...
---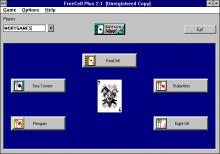 FreeCell Plus 1996
FreeCell Plus 1.x contains the following solitaire games: FreeCell Sea Towers StalactitesFreeCell Plus 2.x contains the following solitaire games: FreeCell Sea Towers Stalactites Eight Off PenguinFreeCell Plus 3.x contains the following solitaire games: FreeCell Sea Towers Stalactites Eight...
---