Strategy Games #18
Search a Classic Game: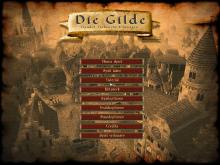 Europa 1400: The Guild 2002
Europa 1400: The Guild presents the tumultuous and fascinating world of late medieval Europe. Players will choose their parentage, careers, and goals, then venture into a world of trade, religion, and trickery. Occupations include trading, thieving, blacksmithing, and literary pursuits. Mission or dynasty gameplay modes allow players to slowly amass...
---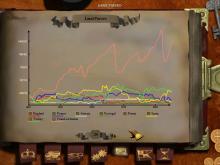 Europa Universalis 2000
The out-of-the-box version of Europa Universalis is a bit of a disappointment. While the game's design is well-considered and interesting, another round of quality-checking might have helped fix the numerous programming flaws. First, and most annoying, is the inability to save the tutorial scenario. This is made even worse by the...
---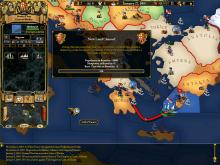 Europa Universalis 2 2001
This sequel to the turn-based strategy trading game returns players to the 'Age of Exploration' to lead their nation to conquer new territory, develop new colonies, and establish trade routes that will secure a powerful and prosperous future. The game's timeline begins in the year 1419 and runs to the...
---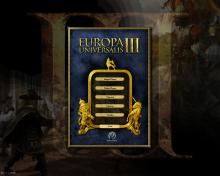 Europa Universalis III 2007
Spanning 300 years between 1453 and 1789, Europa Universalis III allows players to enter the game during any point and attempt to build one of 250 countries into a dominating world power. Designed to be as historically accurate as possible, gamers dropping into any year will find the exact historical...
---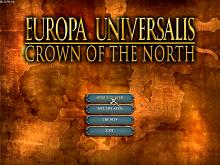 Europa Universalis: Crown of the North 2003
Europa Universalis: Crown of the North concentrates on northern Europe from 1275 to 1340; the nobles and the church held most of the power, but Sweden teeters on the verge of civil war. Players can control Norway, Sweden, or Denmark (each has two playable factions) and attempt to survive the...
---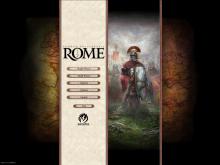 Europa Universalis: Rome 2008
This follow-up to Paradox Entertainment's games of New World conquest looks farther back through history, to give players a chance to create the Western world's first and most influential empire of all. As in the original Europa Universalis and its two sequels, players choose a nation and attempt to gain...
---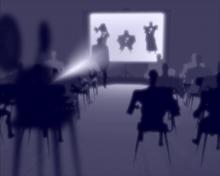 Evil Genius 2004
James Bond junkies and real-time strategy fans are encouraged to get evil in this tongue-and-cheek spy game. Evident in its outrageously wicked mission objectives, its management-based playing style, and its dry sense of humor, Evil Genius presents a real-time challenge of the same ilk found in the popular Dungeon Keeper...
---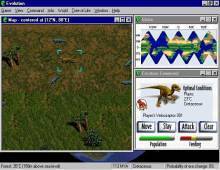 Evolution: The Game of Intelligent Life 1997
To beat your opponent, you have to evolve to the highest species, to the fastest. To evolve, move your species across the continent to eat the best vegetation, or to munch on your opponent. You, as the player, control your creatures' feeding, reproduction, and fighting. Choose your path through the...
---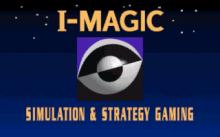 Exploration (a.k.a. Voyages of Discovery) 1994
Exploration is a strategy-simulation game set during the Age of Sail. From the time of Vasco da Gama and Columbus (the late 1400s) to the French Revolution (1789), you are put in charge of a nation's imperial destiny. This means financing voyages, assembling crews, sending out land and sea expeditions,...
---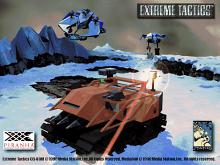 Extreme Tactics 1997
The Bloodfox and the Hammerhawk are two clans on a dying world. One wishes to use the remaining limited resources to find a new planet, the other feels that they should stay where they are and die with their world. You can choose which clan to play, each one having...
---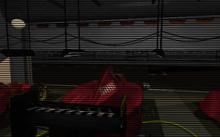 F1 Manager 1996
Manage your team through the 1996 championship and beyond. Choose to go for glory right away or build your team and keep it at the top for the next decade. With full management control of engineers, contracts, sponsors, training, negotiaitions, drivers, merchandising, design, development, testing and race weekends it is up...
---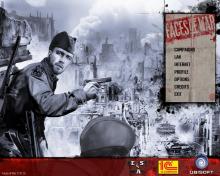 Faces of War 2006
Set during World War II, Faces of War is a real-time tactics game in which players command a squad of skilled operatives in a series of dangerous missions. Players battle through the beaches at Normady, unforgiving winter countryside, and Berlin itself, as they make their way through the single-player campaign....
---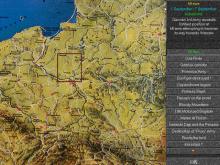 Fall Weiss 1939 1998
Fall Weiss 1939 is a 2D turn-based strategy game with elements of the strategy board games, similar to the Panzer General series. It represents all the major battles of the September Campaign against Poland, referring directly to historical events that launched World War II. The game contains the original historical...
---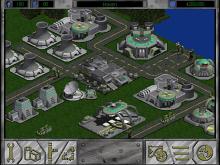 Fallen Haven 1997
In Fallen Haven, the humans of New Haven, a burgeoning human-based outpost, have inadvertently become a single force in the upcoming war against the alien invading fleet of Taurans. Fourteen neighboring provinces have already been subjugated and all contact with the hated Matsusony-Laanson Corporation (MLC) has been vengefully denied by...
---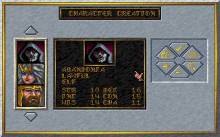 Fantasy Empires 1993
Fantasy Empires can be played in either single scenario or campaign mode and accommodates up to five players either human or chosen from twenty computer controlled opponents. Setting up your character involves naming him/her, choosing one of five possible classes (elf, magic-user, cleric, fighter or dwarf) and alignment (lawful, neutral...
---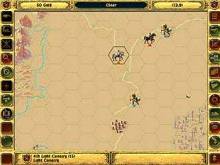 Fantasy General 1996
Fantasy General has a vast array of fantasy characters battling their way across exquisite battlefields to try and save their world from the forces of evil. Each unit under your command has the ability to move a designated number of hexagons on its way to reclaiming an enemy castle for...
---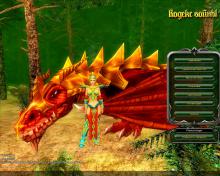 Fantasy Wars 2007
Fantasy Wars is a 3D turn-based strategy game set within a fantasy kingdom that is home to humans, orcs, dwarves, and elves. There are three story-driven campaigns that center on the attack of human lands by an orc chieftain. Players can participate is castle sieges, set up village defenses, lead...
---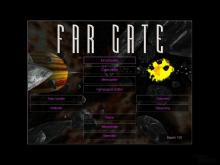 Far Gate 2001
Picture if you will a real-time strategy game set in deep space, featuring three different races: humans, a monstrous set of creatures that craft weapons and structures from their own biological material, and an advanced group of aliens with high-tech, all-powerful gadgets. If you conjured up Blizzard's excellent StarCraft, you'd...
---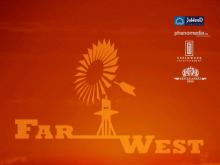 Far West 2002
Playing out in a classic Wild West setting, this value-minded release from JoWooD and Encore casts PC gamers in the role of an up-and-coming cattle rancher. The loss of loved ones in troubled past haunts the protagonist however, and revenge, as well as ambition, becomes a powerful motivation for success. ...
---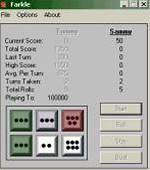 Farkle 2002
Farkle is a small but fun PC version of a medieval dice game of the same name. The objective is to score points by rolling combinations of dice, until one player scores over the 'game' score. Each player starts his/her/its turn by rolling all six dice. From this roll, any/all...
---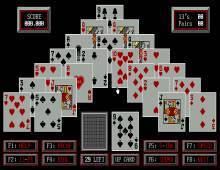 Fascination (ComSpec) 1993
Incredible and Fascination from ComSpec are fun and quite original solitaire games, although they don't have much replay value beyond the first few games. The object of the games are similar: in Incredible, you must remove the 22 displayed cards as quickly as possible, using 2, or 3 cards to...
---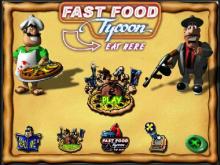 Fast Food Tycoon 1999
Your pizza place is flourishing, customers love you, and money is rolling in faster than you can bank it. As you go through the daily checklist of food to restock, a scream pierces the establishment. Rats are swarming around the customers' feet, woodworms are eating away at the chairs, and...
---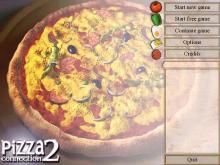 Fast Food Tycoon 2 2000
Like its predecessor, Fast Food Tycoon 2 is based on a worthwhile concept -- creating your own pizza franchise -- but the complicated interface and confusing structure will probably hinder the amount of enjoyment you'll ultimately have. All the pieces of an entertaining experience are essentially in place, but how...
---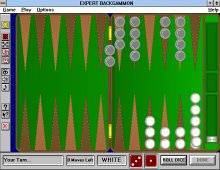 Favorite Games for Windows 1994
Favorite Games for Windows is a decent compilation of traditional family games for Windows. The games included are Backgammon, Hearts, Rummy, Yacht (also known as Yahtzee), and Checkers. Each of the games plays well and has all of the standard options you would expect, but none offers anything that would...
---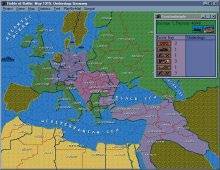 Fields of Battle 1995
In this tactical game the player controls either a state from the Central Powers or the Entente and their African colonies and tries to win World War I. The game is played on a tactical map showing Europe. This map is divided into provinces, e.g. Berlin or Normandy. The player can...
---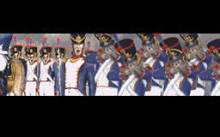 Fields of Glory 1993
Originally released in 1993, this historical combat simulation deals with the wars of Napoleon after his return from exile in Elba in 1815. The game is close to historical facts and therefore can be recommended to provide good information about this period of European history. ...
---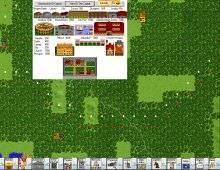 Fight for Fame 1995
Fight for Fame is an excellent shareware real-time strategy game for one to six players set in the eigth century. The multitude of options makes Fight for Fame a deeper game than most RTS titles. You are a recently appointed king of the Normans, and your task is to contend...
---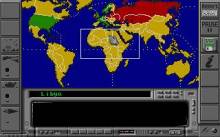 Final Conflict 1991
A Risk-type game of global conquest, only with nuclear weapons and real-time action. Click on various countries and invade to (hopefully!) expand your empire. Setups include the standard Cold War variant and random starting countries. ...
---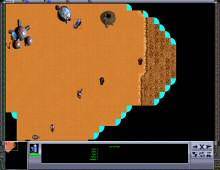 Final Conflict (1997) 1997
A very lackluster RTS in every sense of the word, Final Conflict won't raise any eyebrows or lure any Command & Conquer fans away from their screen. Despite being made in 1997, the game looks and plays much worse than Westwood's 1992 classic Dune 2. You can play as the...
---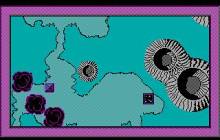 Final Frontier 1989
When mankind started inputting the events into Earth's biosphere it was unable to handle, the biosphere crashed. Genetically modified organisms led to the death of all life forms except androids produced for the last war. They collected resources, built robots, sent them out to fight, and so on. The Earth...
---