Strategy Games #6
Search a Classic Game: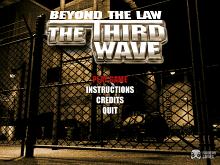 Beyond the Law: The Third Wave 2003
Magnum Games enters the PC gaming market with Beyond the Law: The Third Wave, a squad-based strategy-shooter. Players find themselves responsible for choosing among 50 paramilitary specialists in order to create a super group -- one designed to operate beyond the law. Merciless mobsters have gathered in New York City,...
---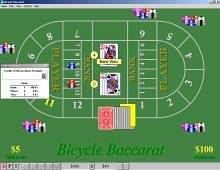 Bicycle Casino 1995
Players sign into the guestbook at a simulated Las Vegas hotel, grab some chips, and head out for the games of chance that lure in so many unsuspecting people year after year. A selection of the most popular casino games is available for play, including craps, slot machines, roulette, blackjack,...
---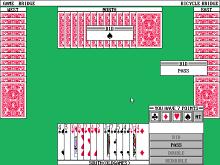 Bicycle Limited Edition 1994
Bicycle Limited Edition contains an excellent group of card games that the true card game enthusiast can appreciate. It offers Solitaire, Poker, Cribbage, and Bridge; each is run independently, but with the advantage of a simple, but well-rendered, common interface. Each game has the same intuitive menu interface, and you can...
---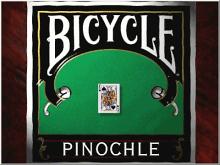 Bicycle Pinochle 1997
A value-priced title featuring the Bicycle card company license, Bicycle Pinochle is a card game based on tricks and melds. Players attempt to score the most points before the end of the game, and points are scored by winning tricks and melding. Six varieties of play are offered, including 2/3/4...
---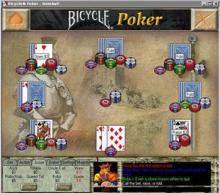 Bicycle Poker 1996
Bicycle Poker offers a wide variety of game options, tutorials, animated opponents, narration, and an option for online play. Environments (e.g., winter and summer), multiple front and back card designs (size and font), and sound themes (five different soundtracks) are designed to bring the game of poker to life. Game options...
---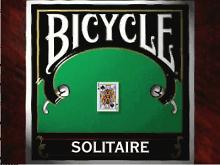 Bicycle Solitaire 1996
Bicycle Solitaire, the classic American card game, has over 50 different versions of Solitaire, including favorites like Klondike, with varying skill levels: Hard, Medium, Easy, Favorites and Kids. No need for a scratch pad to keep your score, Bicycle Solitaire tracks all scores with a click of a mouse. Bicycle Solitaire allows...
---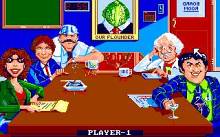 Big Business 1990
As CEO of a company the player's main goal will be making business decisions to stay ahead of the competitors and increase shareholder value. A plus for this game is the comic-style graphics. ...
---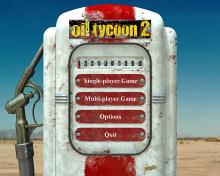 Big Oil 2005
As its title makes clear, this business-building strategy game is all about the oil industry, challenging players to turn a profit throughout a campaign that follows the history of fossil fuel through the 20th century and beyond. Big Oil: Build an Oil Empire delivers 17 scenarios in which single players...
---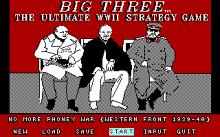 Big Three, The 1989
The Big Three is a grand strategic-level wargame set in World War II that covers the entire Europe, Northern Africa, and Eastern Russia. You can play as one of the "Big Three" (US, UK, or Russia) and coordinate combined arms attacks with the other 2 superpowers. Each side gets some...
---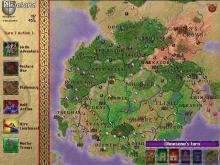 Birthright: The Gorgon's Alliance 1997
The first in a planned trilogy of games based on TSR's popular AD&D franchise, Birthright challenges you to unite the divided kingdoms of Anuire. It won't be an easy task, because an enemy called the Gorgon is systematically killing the kings of the land and consuming their bloodlines. Playing the...
---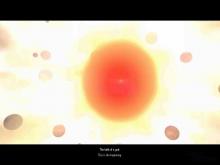 Black & White 2 2005
Players personally steer the fate of an entire civilization, for better or for worse, in this action-strategy sequel designed to further live up to the divine ambitions of the original. Like the first game, Black & White 2 places players in the role of a powerful god, who can bless...
---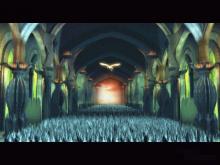 Black Moon Chronicles 1999
Players take the persona of Wismerhill, a simple adventurer with dreams of gold and glory, in Black Moon Chronicles. Wismerhill must make some tough decisions after he inherits a small kingdom named Garundel, as competing kingdoms all contend for Wismerhill's allegiance and players must join forces with one of them...
---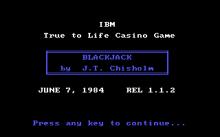 Blackjack 1984
Blackjack is a computerized version of the casino card game. The object of the game is to get a higher count than the dealer without going over 21. You can choose an amount of money to start with, and place a bet for each hand until you either run out...
---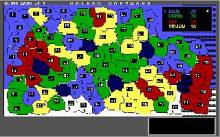 Blind Wars 1992
Would you like to try playing RISK without knowing how many armies your opponent controls? Here is your chance. Blind Wars is very similar to RISK, except that you cannot see your opponents' armies, nor can your opponents see yours. This makes for unpredictable outcomes to the game. This game is...
---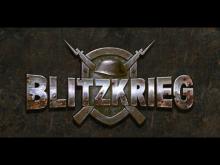 Blitzkrieg 2003
Blitzkrieg presents the battlefields of WWII and allows players to control Allied, Nazi, or Soviet troops. Over 200 units -- trains, planes, tanks, artillery, and infantry -- and 250 buildings are available. Damage, unit availability, movement, accuracy, and construction are based on historical records. Gameplay follows simulation guidelines whenever...
---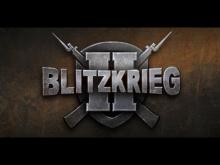 Blitzkrieg 2 2005
Blitzkrieg 2 is a real-time strategy game that plays out across historically modeled 3D landscapes of World War II. Battles take place around the globe -- in Europe, Northern Africa, and the Pacific Theater -- and are based on the real-life engagements that took place during the war. The game...
---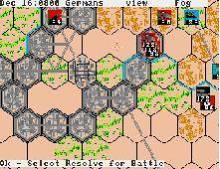 Blitzkrieg: Battle at The Ardennes 1990
Blitzkrieg: Battle At The Ardennes is a conversion of the 1965 board game Blitzkrieg from Avalon Hill. In stead of the fictional country the original board game plays in this game features the Battle of the Bulge in the second World War. The game is a turn-based strategical wargame that...
---
Blood and Magic 1996
As a lover of real-time strategy games, I went into Blood and Magic with high hopes. Unlike the typical real-time game, there's nothing to harvest in Blood and Magic. The only resource needed is mana, collected automatically throughout the game. Additionally, there's a cap to the amount of mana you...
---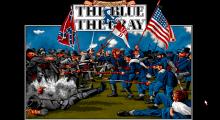 Blue and The Gray, The 1993
Edward Grabowski's The Blue and the Gray gives you your chance to fight the American Civil War. You control either the federal (blue) or Confederate (gray) army, starting in July 1861. You have four years to defeat the other side by capturing the opposition's cities and winning military conflicts. Play...
---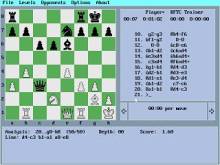 Bobby Fischer Teaches Chess 1994
Based on the best-selling chess-book of the same name by Bobby Fischer. The educational course, illustrated history of chess and 500 chess matches of amazing Bobby are presented in this game. Window-interface, 3D view, feedback of any depth, match recording and replaying are present. The strength of the engine is similar to...
---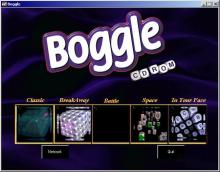 Boggle 1997
If you have a board game sitting in your closet, Hasbro Interactive is eventually going to translate it for your computer. It may not be tomorrow. It may not be next week, but it will happen. Okay, maybe not every game in your closet, just some of the more popular...
---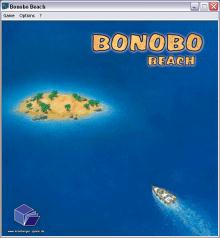 Bonobo Beach (a.k.a. Cronberg) 2003
Bonobo Beach (or Cronberg, depending on which graphical "theme" you prefer) is a fun freeware computerized version of a "quickie" board game of the same name by German board game developer Kronberger Spiele, released in November 2003 at the Essen fair. Coded by Thomas Rosanski, the game is a faithful...
---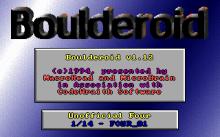 Boulderoid 1994
This clone of Boulder Dash is a freeware attempt to popularize this game on PC and Amiga, while it was originally released on Commodore C64 platform back in 1984 . The game introduces VGA graphics and sound card support, but uses the caves developed for original Boulder Dash, Rockford's Revenge and...
---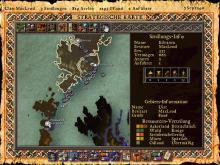 Braveheart 1999
Braveheart is a faithful re-creation of the 1995 movie starring Mel Gibson. In Braveheart, you take control of a Scottish clan of your choice in an attempt to prosper and lead Scotland into a new age. Two types of gameplay, real-time strategy and 3D tactical combat, are featured throughout the...
---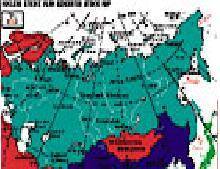 Bravo Romeo Delta 1995
Bravo Romeo Delta is an interesting wargame that lets you implement a "limited and controlled" strike against either America or Russia. You must find the precise timing, weight, and mix of nuclear responses to achieve victory while avoiding Armageddon. You can mix-and-match different strikes and parcel them out to your...
---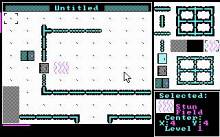 Breach 1987
Breach is a turn-based tactical squad combat game. It introduces the team-oriented missions, RPG-style squad leader development and excellent scenario builder that would grow to be trademarks and would be refined in the sequels Breach 2 and Breach 3. In the ten missions supplied with the retail version (and potentially infinitely...
---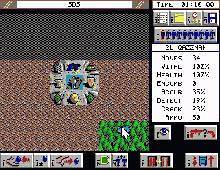 Breach 2 1990
A smart, isometric realization of the potential in the first Breach, this is another futuristic space-marine combat game with simple controls for your battle against insane numbers of enemy troops and robots. When you first load Breach 2, you name a squad leader and select a scenario. There are a...
---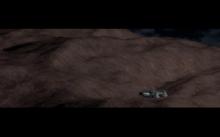 Breach 3 1995
Breach 3 was Omnitrend's attempt to hoist the popular turn-based Breach squad combat series onto the real-time strategy bandwagon, with disastrous results. Players again lead a squad of marines, fighting 16 types of enemies and infiltrating multi-level space fortresses. The first sign things are amiss is that the available portraits...
---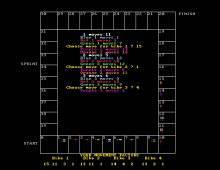 Breaking Away 2001
Breaking Away is a faithful freeware QBASIC version of a highly underrated board game of the same name that is still being published by Fiendish Games. The game is a dice-free cycling game for up to 8 players, each of whom controls a team of four cyclists. As in real-life...
---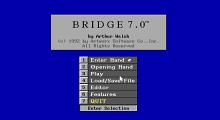 Bridge 7.0 1992
The seventh release of the longest continuously published bridge games for PC, Bridge 7.0 from Artworx is a powerful bridge program that focuses exclusively on the bidding part of the game: you and your computer partner bid against two computer opponents, and then play out the hand. Your goal, naturally,...
---