Strategy Games #12
Search a Classic Game: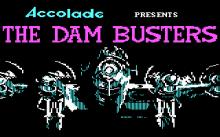 Dam Busters, The 1985
Based loosely on "Operation Chastise," and the book and film it inspired, The Dam Busters sends gamers on three missions behind enemy lines to destroy German dams during WWII. Players must control every aspect of each increasingly difficult bombing raid, including setting an approach plan on the overworld map, controlling...
---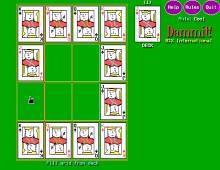 Dammit! (a.k.a. Darnit) 1989
Dammit! is another rare solitaire game by Robert Roberds and BSX International. Theodor Lauppert gives a good overview and impression of the game at his website: "Like so many solitaire games, [Dammit!] relies far more on chance than strategy and is nearly impossible to beat. Thus its title is appropriate....
---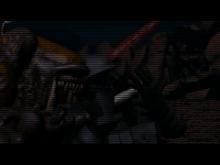 Dark Colony 1997
Mars turns into a battlefield in Dark Colony, a real-time strategy game where war wages between Earth marines and alien Gray warriors. Each is equipped with their own unique units and structures. The comic-like story and graphics put a new twist on this real-time simulation. At times, Dark Colony invokes...
---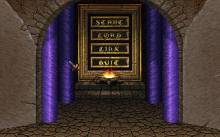 Dark Legions 1994
Dark Legions is a fighting game containing definite elements of strategy. Your main objective is simply to be king of the hill. The game is populated with creatures of dark fantasy and your job is to manipulate these beings to the best advantage and stomp your opponent senseless. You are...
---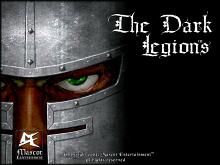 Dark Legions, The 2004
Strategy 3: The Dark Legions is a real-time strategy game that plays just like Warcraft3 and Age of Empires, maybe a little too similar. But what the heck, ain't Warcraft 3 and Age of Empires the best of their kind? Expect Strategy 3 to be a masterpiece, a champion in...
---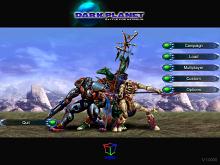 Dark Planet: Battle for Natrolis 2002
Dark Planet: Battle for Natrolis has a lot of nice qualities that are negated by a poor interface and bland story. Comparisons to Blizzard Entertainment's StarCraft are completely unavoidable, and the definite "been there, done that" feel to the game resulting from the close link hurts its overall effectiveness. Natrolis is...
---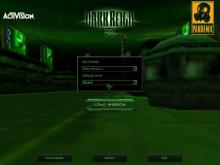 Dark Reign 2 2000
I like it when a game breathes new life into a genre. For instance, The Sims brought the slightly faltering simulation market back up. Another example is how Goldeneye on the Nintendo 64 put a whole new light on first-person shooters. What I refer to as a game "breathing new...
---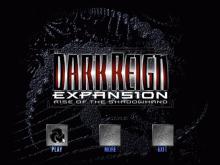 Dark Reign: Rise of the Shadowhand 1998
Not only does Dark Reign Expansion: Rise of the Shadowhand offer fans of the Dark Reign strategy game all new options and maps, it significantly builds upon the foundation laid in the original version. The most noticeable thing is the inclusion of two new (though not entirely original) races. Where...
---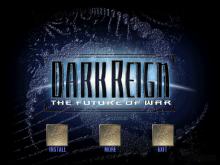 Dark Reign: The Future of War 1997
And yet another Command & Conquer clone tries to fool us with new tricks and gimmicks. Come on guys! Enough already! It's all played out! Ever since Command & Conquer was a smash hit, every company under the sun has produced real time strategy games just like it. What is...
---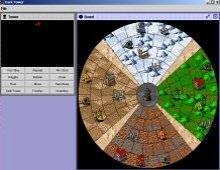 Dark Tower 2002
Dark Tower is an excellent Java remake of a classic 1981 board game from Milton Bradley of the same name. You should definitely hunt down the original board game if you love innovative toys, because it has many interesting "gimmicks," including neat 3D plastic landmarks and an electronic, touchpad-equipped plastic...
---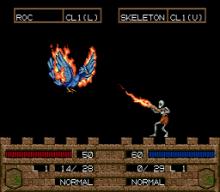 Dark Wizard 1993
In Dark Wizard, the magical land of Cheshire is dominated by the destructive and evil ways of the Dark Wizard Velonese who soon hopes to release the Dark God Arliman from the Jewel of Darkness which has held him captive for centuries. All of Cheshire has been taken over by...
---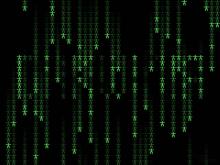 Darwinia 2005
Developed by the U.K.'s Introversion Software and initially available in the U.S. only by download through Valve Software's online Steam service, Darwinia is a real-time strategy game with action-puzzle elements, set in an abstract, computer-generated world. "Darwinia" is a virtual theme park that is home to little computer people known...
---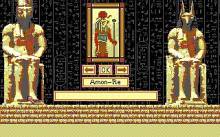 Day of The Pharaoh (a.k.a. Nil The Living God) 1989
Sometimes, people start to imagine what it would be like to live in a different time, in a different place. Alot of games're born from such ideas. One of these games is born from one of the more popular times and places. Pharaoh takes us back to the days of...
---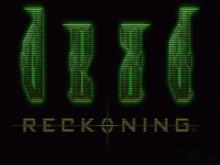 Dead Reckoning 1997
You are a human, who has been abducted from earth by an alien master race. They have taken you, along with some of your comrades, to fight against other aliens put in the same position as you, for the master races' amusement. Basically whoever loses has their planet wiped out,...
---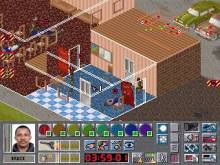 Deadline (1995) 1996
You are in charge of an Anti-Terrorist Division (ATD) in Deadline. It's up to you and your team to free the hostages without any loss of life. While playing in real-time, you'll have to decide what to do. Research the situation and then pick your team members and arm them....
---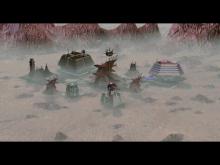 Deadlock II: Shrine Wars 1998
Deadlock II: Shrine Wars is Accolade's follow-up title to their strategy based original. The basic game structure will feel familiar to those fans who played Deadlock, but a host of enhancements and redesigned aspects expand game play. At it's core, Deadlock II: Shrine Wars is still a mix of strategy,...
---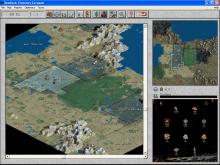 Deadlock: Planetary Conquest 1996
Deadlock: Planetary Conquest is an interesting, yet simplistic world domination game. In the beginning, you choose one of the six races and launch a colony ship onto the planet Gallius IV. The races you do not choose will do the same and from that point on anything can happen. Your...
---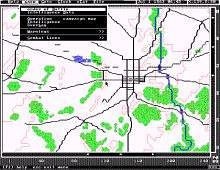 Decision at Gettysburg 1990
Decision at Gettysburg is an awful wargame that deserves mention only as the first VGA graphics wargame ever made. This operational simulation of the Gettysburg Campaign suffers from the lack of a friendly user interface, horrible AI, and questionable logistics. In a strange departure from the norm, no group orders...
---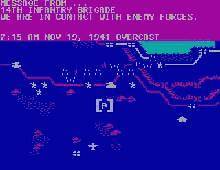 Decision in the Desert 1985
Decision in the Desert was the second installment in the "Command Series" of tactical wargames co-designed by Sid Meier and Ed Bever and published by MicroProse in the mid 1980s. The game covers the North African theater during World War II. The design is essentially the same as in the...
---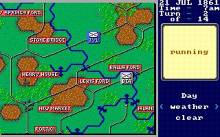 Decisive Battles of American Civil War Vol. 1 1990
Decisive Battles of the American Civil War, Vol. 1 lets you take the place of commanding generals in six battles of the American Civil War: first Bull Run, Shiloh, second Bull Run, Antietam, Fredericksburg, and Chancellorsville. In that role, players not only issue orders but take actions such as sleeping...
---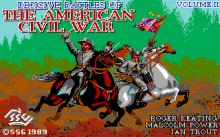 Decisive Battles of American Civil War Vol. 2 1989
The second volume of the Decisive Battles of the American Civil War series allows the player to reenact another five crucial battles of the American Civil War: Gaines Mill, Stones River, Gettysburg, Chickamauga, Chattanooga. Just as the first volume, this turn-based, hex-based wargame focuses on simulating the limited control, communication and...
---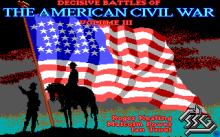 Decisive Battles of American Civil War Vol. 3 1992
The third volume of the Decisive Battles of the American Civil War series allows the player to reenact another six crucial battles of the American Civil War: Wilderness, Spotsylvania, Cold Harbor, Atlanta, Franklin, Nashville. Just as the first and second volume, this turn-based, hex-based wargame focuses on simulating the limited control,...
---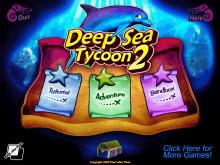 Deep Sea Tycoon: Diver's Paradise 2005
Deep Sea Tycoon: Diver's Paradise expands on the first Deep Sea Tycoon, allowing players more options for the creation of the ultimate underwater resort. Den divers can swim with seahorses at Seahorse Harbor, ride turtles at Turtle Cove, feed dolphins at Dolphin Bay, explore coral reef, and save whales in...
---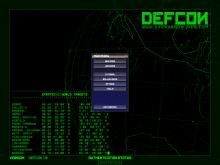 DEFCON: Global Nuclear Domination Game 2006
Inspired by the 1983 film WarGames, Introversion Software's DefCon is a game of global thermonuclear war. Since no one ever wins in a game of nuclear war, the object of DefCon is to lose the least. In control of global nation-states such as America, Russia, or Europe, players vie to...
---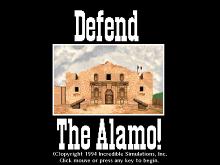 Defend the Alamo 1994
Defend The Alamo is a tactical simulation of the Battle of the Alamo (February 23 - March 6, 1836), a turning point of the Texas Revolution. The player takes command of Texian defenders in Alamo Mission (only a handful of riflemen and cannons), trying to fend off general Santa Anna's...
---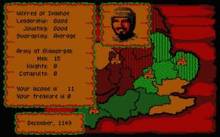 Defender of the Crown 1987
Defender of the Crown puts you in the role of one of four Saxon knights in medieval England, in a time where the land is in turmoil as the King is dead and his crown was stolen. The Saxons and the Normans blame each other and fight for control of...
---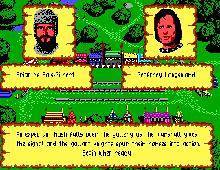 Defender of the Crown (EGA Version) 1988
The game is set in England's Dark Ages. You are a Lord and you own a small portion of land. However, the country itself is divided. The king has been assassinated, and Normans and Saxons are accusing one another of commiting the crime. If that wasn't enough, the King's crown...
---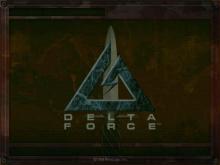 Delta Force 1998
In Delta Force, players combat terrorism around the globe. Created in Oct '77 at Fort Bragg as an immediate response resource to world terrorist groups, the team consists of elite troops from the 82nd Airborne, Special Forces Green Berets and U.S. Army Rangers. Rite of membership encompasses intense training in...
---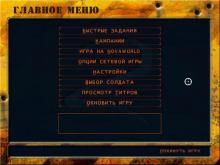 Delta Force 2 1999
As someone who immensely enjoyed the original Delta Force, I was sure that Novalogic was not going to be able to make any vast improvements with Delta Force 2. I was wrong. Delta Force 2 has better graphics, more weapons, more gear, and more interesting features than its predecessor. If you...
---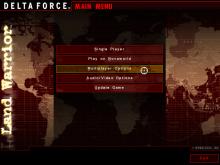 Delta Force: Land Warrior 2000
Tom Clancy's Rainbow Six is a highly successful series and Delta Force: Land Warrior uses the same basic concept. You control a Special Forces soldier and pit him against terrorists in many areas of the world. The first notable difference between this game and Tom Clancy's Rainbow Six is that...
---