Strategy Games #47
Search a Classic Game: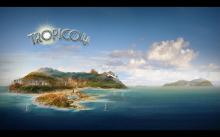 Tropico 4 2011
Return to a life as an island dictator in Tropico 4, a city-building game that has you exerting your influence over a 20-mission campaign. Added features include ten new maps, 20 different buildings, six disasters, and various objectives to complete as part of a national agenda. The new buildings range...
---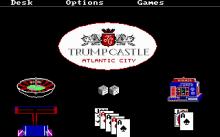 Trump Castle 1988
In this game, become a gambler in Donald Trump's casino-hotel "Trump Castle". The six casino games are available: BlackJack, Craps, Keno, Poker, Roulette, and Slots. The game bet limits are set at $10,000 by default, but this can be changed. Players can also increase or decrease bets at each table. Experienced...
---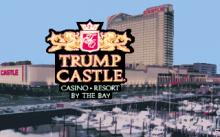 Trump Castle 2 1991
In the second installment of the series you are entering the creation of Mr. Donald Trump - not only to play the casino games, but also to explore this "casino-resort by the bay". While playing one of the six games - Roulette, Blackjack, Baccarat, Slots, Poker, and Craps - you...
---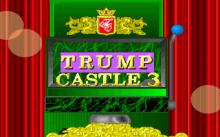 Trump Castle 3 1993
Sequel to Trump Castle II introduces 640x480 cartoon graphics instead of real photos, dealer voices, and also allows you to play as female or male player inside Trump Castle - A Casino Resort by the Bay. Multi-player for up to 5 players (human/computer) may be flown at hot-seat or with...
---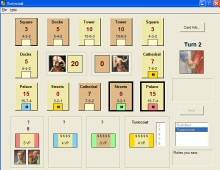 Turncoat 2004
Turncoat is a very interesting and original strategy game designed by Peter Donnelly. In the designer's words, Turncoat "...is a simulation of a card game pitting one human against three AI opponents. The theme of the game is a struggle for power between two factions in a Renaissance city. At...
---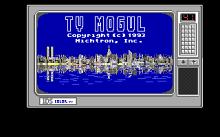 TV Mogul (a.k.a. Prime Time) 1993
TV Mogul (known as Prime Time in the US) is a decent business simulation that lets you manage and run a TV station. Despite attempts to inject realism, however, the game suffers from flawed business model (e.g. many times your ratings would seem to drop for no apparent reason) that...
---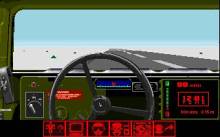 Twilight 2000 1991
This tactical wargame/adventure is based on the GDW pencil and paper role-playing game. NATO and Warsaw Pact forces spent the latter part of the 1990s fighting a brutal war, which has turned Poland into a desolate radiation-riddled land, full of abandoned vehicles and weapons. The maniacal Baron Czarny wants to...
---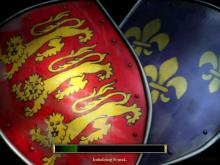 Two Thrones 2004
War gamers return to the tumultuous medieval time of the dreaded Black Plague, in this period-focused extension of Paradox Entertainment's Europa Universalis series. Two Thrones is a middle-ages turn-based strategy revolving around the relationship between the thrones of England and France in the period between 1337 and 1490, when the...
---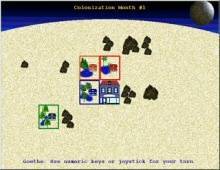 TZ-Colony 1997
TZ-Colony is one of the best M.U.L.E. clones I have ever seen. Originally released as shareware with a steep price tag of US$25 for the registered version, TZ-Colony does not credit M.U.L.E. anywhere in the game, but the "clone" status is unmistakable: everything from the name of the planet ("Irata")...
---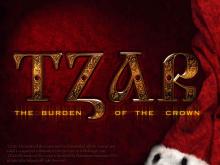 Tzar: The Burden of the Crown 2000
For thousands of years, the fantasy world of Keanor had known peace as a result of the actions of a good mage who grew mighty enough to fend off the dark forces of evil and chaos. Nearing the end of his life, the mage transferred all his energy and wisdom...
---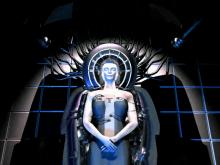 UBIK 1998

---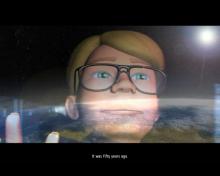 UFO: Afterlight 2007
In UFO: Afterlight you are shot into space by Reticulans, and must create and defend a colony on Mars while also fending off attacks from indigenous robots who don't like neighbors. Because most of the citizens on your ship are cryogenically frozen, you must make do with only a handful...
---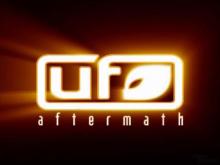 UFO: Aftermath 2003
The year is 2003 and the world as we know it is about to end. A space-faring alien race has invaded Earth and, in less than three short months, has left human civilization in near ruin. Mankind's last hope lies in the Terran Resistance League, a small guerrilla army that...
---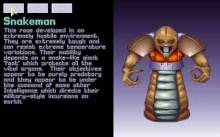 UFO: Enemy Unknown Collector's Edition 1994
It is the year 1999 and UFOs (Unidentified Flying Objects) have been appearing in the night skies. Unusual events, such as violent human abductions and horrific experimentations, have struck horror into the people of Earth. The nations of the world gathered together and secretly established a covert, independent body to investigate,...
---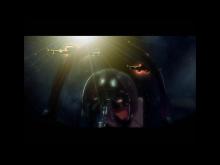 UFO: Extraterrestrials 2007
In UFO: Extraterrestrials, players take control of a squad of special operatives, to defend a new colony on a distant planet from an alien threat. Similar in style and spirit to Laser Squad Nemesis, as well as to the home computer classic, X-Com: UFO Defense, this game from Eastern Europe's...
---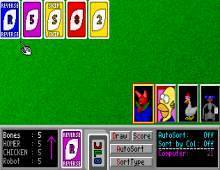 UFO: The Card Game 1994
UFO is a nice unofficial clone of "UNO" card game marketed by Mattel that was popular in the early 1990s and still retains a sizable following as one of the best "family" card games. If you have never played UNO before, brief rules are as follows: the game is played...
---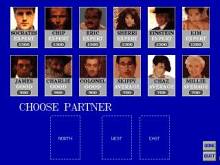 Ultimate Cards 1992
Ultimate Cards is a collection of 6 card games: Spades Hearts Gin Rummy Oh Hell! Whist Crazy 8's There are 12 opponents with different skills, which may be assigned by the player to the table before each game starts. Such opponents may advise the player during the game. The game progress may be turned back and replayed...
---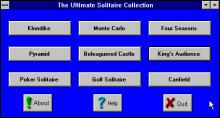 Ultimate Solitaire Collection, The 1994
The Ultimate Solitaire Collection consists of the following solitaire games: Shareware Version: Klondike Solitaire Monte Carlo Solitaire (a.k.a. Weddings, Double or Quits) Four Seasons Solitaire (a.k.a. Vanishing Cross or Corner Card) Registered Version: Klondike Solitaire Monte Carlo Solitaire Four Seasons Solitaire Pyramid Solitaire...
---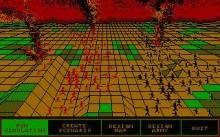 UMS (a.k.a. Universal Military Simulator) 1987
UMS (Universal Military Simulator) attempts to cover the ground of games like Empire and go beyond, simulating almost every aspect of warfare in a realistic manner. Battles can range from ancient history to a science-fiction future, with famed battled such as Gettysburg and the Battle of Hastings built in. The...
---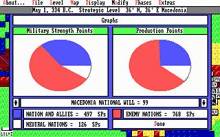 UMS II: Nations at War 1990
When first viewing UMS II: Nations at War, most players will be overwhelmed by the massive size of the game and the seemingly unlimited potential. Unfortunately, the full capability of the game can't be realized unless the user also acquires the optional Planet Editor that allows you to design totally...
---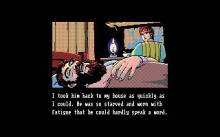 Uncharted Waters 1 1991
The Franco family used to be one of the influential houses of Portugal. That is until the head of the family sailed out of a disastrous voyage to find the kingdom of Prester John. The disarray that followed brought about an end to the nobility of the Franco name. 100...
---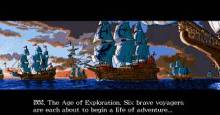 Uncharted Waters 2 1995
n the first Uncharted Waters game, it was the 15th century and the New World was discovered. Now in New Horizons, it is the early 16th century and the age of exploration and sea trade is underway. Players choose from any one of six adventurers (scenarios), each with their own...
---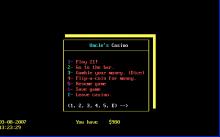 Uncle's Casino 1991
Uncle's Casino is a shareware casino simulation. You can: Play 21: You have to reach 21 with your cards or come nearer to 21 than the dealer. King, Queen and Jack count as 10, an Ace as 1 or 11 and the number cards are worth value. At the beginning you get two...
---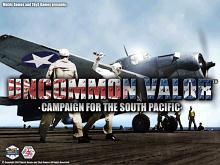 Uncommon Valor: Campaign for the South Pacific 2002
Focusing on naval and airborne battles between May 1942 and December 1943, Uncommon Valor: Campaign for the South Pacific offers 2D turn-based action in 19 historical and "what-if" scenarios including campaigns for New Guinea, New Britain, New Ireland, and the Solomon Islands. Veteran war game designer Gary Grigsby's team of...
---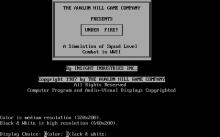 Under Fire 1987
Under Fire is a tactical simulation of WW II land combat. Men and weapons from the United States, Germany and Russia are represented. There are nine scenarios in the game which range from open field firefights to house to house conflict. Victory is a subjective affair in Under Fire as...
---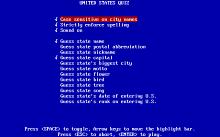 United States Quiz 1993
United States Quiz is a freeware educational game that quizzes the player on the most important aspects of the states in the United States. There are ten quizzes one can take categorized as: guessing States' capitols, Largest cities, Abbreviations, Songs, Birds, Flowers, Mottoes, Nicknames, Dates of entry and Ranks of...
---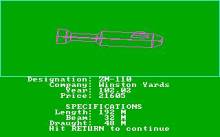 Universe 1987
Omnitrend's Universe is an incredibly detailed and complex science fiction role-playing game strongly reminiscent of the original Traveller hard science fiction pen-and-paper role-playing game, the likes of which have not been seen since. It is based in the same fictional universe as Omnitrend's well-regarded Rules of Engagement (1991-93) and Breach...
---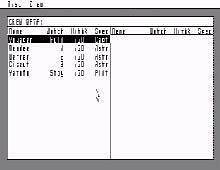 Universe 2 1986
What can I say? Not my type of game simply because you start the game with no clue of what to do. I did find out that Universe 2 is a very detailed game where you have to explore and trade in an unknown universe with your spaceship like seen...
---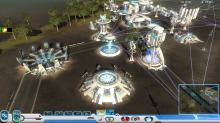 Universe at War: Earth Assault 2007
Developed by the team behind Star Wars: Empire at War, Universe at War: Earth Assault is a real-time strategy game featuring three alien factions. The Hierarchy uses brute force to crush its foes, literally, with massive walkers. The Novus weakens its enemies using hit-and-run tactics, while the Masari channels mystical...
---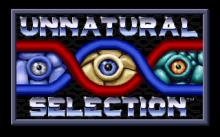 Unnatural Selection 1993
UnNatural Selection is actually an interesting hybrid of two game types. You can tinker around in your lab with genetic manipulation and create better and stronger mutated animals to your heart's content (sort of a SimLife simulation) or you can approach the game as a strategic battleground and wage the...
---