Strategy Games #47
Search a Classic Game: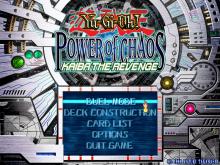 Yu-Gi-Oh! Power of Chaos: Kaiba the Revenge 2004
Konami's second Yu-Gi-Oh! release for North American home computers follows the lead of the first, and is designed to present an accurate and detailed virtual version of the popular table-top trading card game. As fans of the series will realize from the title, this game prominently features Kaiba, and the...
---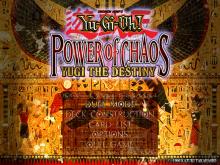 Yu-Gi-Oh! Power of Chaos: Yugi the Destiny 2003
This direct adaptation of the explosively popular trading card game is designed to introduce new players to Yu-Gi-Oh and challenge dueling veterans with intelligent, realistic competition. A tutorial teaches rookies about all the basic plays, rules, and strategies of the card game, including turn progression, spells, summoning, tributes, and more....
---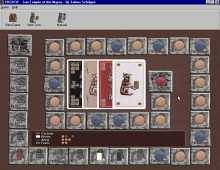 Yucata' 2001
Yucata' by independent developer Tobias Schilgen is an excellent Windows version of the German board game of the same name published by Hans im Gluck in Germany, which is in turn based on the ancient Mayan game, pieces of which were discovered in the Mayan ruins of Palenque, Mexico in...
---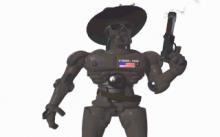 Z 1996
Join the ranks of the Red in Z, and action/strategy game from The Bitmap Brothers. Take control of the map, sector by sector, and make sure each territory remains in the possession of your team of Red robots. The enemy is the Blue team, initially of equal might to your...
---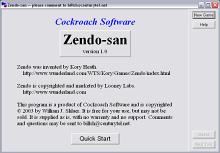 Zendo-san 2004
Zendo-San is an excellent, albeit limited, freeware PC version of Zendo, a fun but highly underrated game of inductive logic invented by Kory Heath, using pyramid-shaped pieces called "Icehouse" that he also invented (incidentally, the fun Icebreaker game on this site also uses Icehouse pieces). With names borrowed from Zen...
---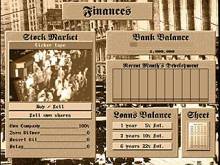 Zeppelin 1994
Zeppelins were the sky's biggest aircrafts ever. So - have you ever thought about managing a fleet of them? In Zeppelin this is just your job. Invest in new technologies, build airships for several nations, find new flight routes and win the race with competing companies. You can participate in flying...
---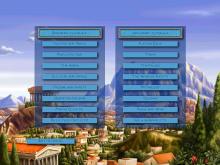 Zeus: Master of Olympus 2000
Zeus: Master of Olympus is a city-building game set in the legendary Greece of ancient mythology. Players start with an empty tract of land, full of possibility. By marking certain areas for housing, citizens will begin to move in and populate the budding village. These townsfolk are put to work...
---