Strategy Games #8
Search a Classic Game: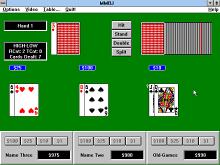 Casino Master 1996
John Patrick is a professional gambler and teacher. He has published numerous books and videos on gambling and hosts his own national cable TV show. He also conducts many seminars around the country. With this multimedia CD-ROM version of Casino Master, you'll have John Patrick as your private gambling instructor...
---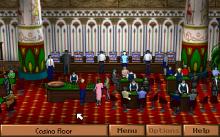 Casino Tournament of Champions 1995
Casino Tournament of Champions is yet another game in Capstone's long line of casino products which began with Trump Castle in 1990. Like the Trump Castle games, CTC boasts all your favorite casino games and a comprehensive tournament play - this time with modem and network support so you could...
---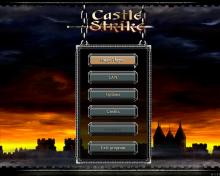 Castle Strike 2003
Bolster your defenses while wearing down those of your opponents in this real-time strategy game from Germany's Related Designs Software studio. Castle Strike is set in Europe during the Hundred Years' War and allows play as the England, France, or Germany. Each nation can eventually produce well over a dozen...
---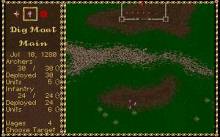 Castles 1991
Castles cashes in on the early success of previous builder-type games (SimCity certainly comes to mind) by expanding the basic idea of building (a castle vice city in this case) to incorporate a defensive (combat) and diplomacy (messengers) aspect to the game. While these latter two modes are not the...
---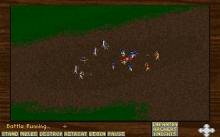 Castles 2: Siege and Conquest 1992
Castles II: Seige & Conquest is an upgraded and modified version of Castles. Gameplay involves accumulating enough points (7,000) to petition the Pope for a throne, then holding your position for a few game months to win. However, since everyone in Europe will be targeting you and your castles, this...
---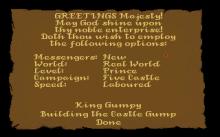 Castles: The Northern Campaign 1991
The Celts have been defeated and you've built a succession of castles across the wilds of Albion. But still there is no peace. The Picts are rebelling against you in the north and now you must build more castles to defend Albion from these wild savages. The Northern Campaign is the...
---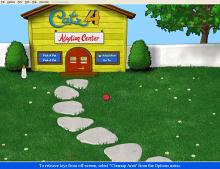 Catz 4 1999
Catz 4: Your Virtual Petz Pals is a virtual pet program for PC, by the people who have created all of the other games in the "Petz" series, PF Magic. You will get to care for and love your very own cats on your computer, without having to look after...
---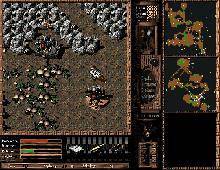 Cavewars 1996
Tired of the recent glut in real-time strategy games? Looking for a conquest/research/resource management game that allows you to carefully plot the annihilation of other sentient species? Are you more interested in substance over style in a computer game? If you answer "yes" to any (or all) of these questions,...
---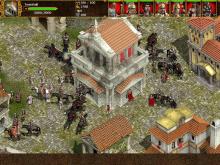 Celtic Kings: Rage of War 2002
Originally developed under the title "Druid King," this real-time strategy game is set in ancient Gaul. Celtic Kings' "strategic mode" allows players to take command of one of four historically based factions: the Gauls, the Romans, the Teutons, or the Druids. The game also features a "story mode" campaign, which...
---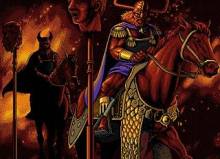 Celtic Tales: Balor of Evil Eye 1995
There are a few things you need to know about Celtic Tales: Balor of the Evil Eye before you leap into this complex game that has at its roots Celtic mythology. One, the game is very long with only six save slots so plan on a significant time investment as...
---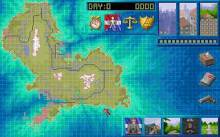 Central Intelligence 1994
Test your strategic skill in Central Intelligence, a game that mimics realistic CIA missions and situations. Step carefully to achieve objectives in one of three areas such as "Propaganda," "Military," and "Political." ...
---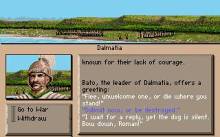 Centurion: Defender of Rome 1990
Centurion: Defender of Rome is a turn-based strategy game that involves using a combination of force and diplomacy to expand the Roman Empire into nearby provinces. Confront Hadrian, Hannibal, Cleopatra, and other historical figures as you forge alliances or engage in conquest. Combat takes place from an isometric perspective of...
---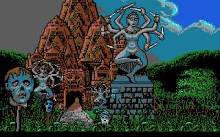 Champion of The Raj 1991
Set in 1800, Champion of the Raj places you in command of one of five factions (British, French, Mogul Empire, Maruthras, Sikhs or Gurkhas) vying for control of India. Territories under your control will generate taxes which can be put towards hiring troops, improving the military, industry or law and order....
---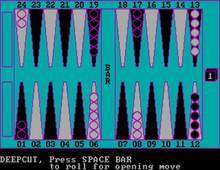 Championship Backgammon 1987
Championship Backgammon from Spinnaker is an excellent early backgammon computer game - probably the first to offer a competent AI (a computer player named "Max") which is strong enough to challenge frequent players. There are 5 difficulty levels in the game, and you can set up your own positions, choose...
---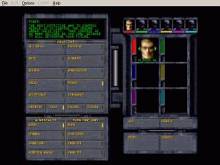 Chaos Overlords 1996
The cyberpunk genre has been done, redone and overdone for years but, every now and then, someone gets it right. Chaos Overlords is a case in point here as it manages to pull a lot of things together to make a really fun, complex game without ever becoming tedious. It...
---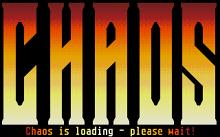 Chaos: Remake 1993
A remake of my favourite game of all time and one that does the unthinkable - it improves on perfection. I'm not gonna talk in any great detail about Chaos, if you have no idea what the game is then I suggest that you read the review on this site...
---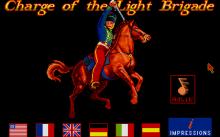 Charge of The Light Brigade 1991
'The Charge of the Light Brigade' recreates the battle of Balaclava in 1854 during the Crimean War, when 25,000 Russian troops attempted to take control of this strategically important area from the outnumbered allied British, French and Turkish forces. This is a real-time strategy game and the player can change...
---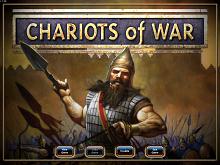 Chariots of War 2003
Chariots of War presents the fierce battles of ancient Mesopotamia. Players take control of one of 58 nations -- Egyptians, Babylonians, Nubians, Assyrians, and others -- and mastermind economic development projects, sell marketable commodities, collect resources, and take direct control of their armies during battles. The citizens of every empire...
---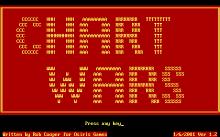 Chart Wars 2001

---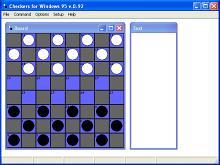 Checkers for Windows 95 1996
I do not think that further explanation is necessary for this game. It is just the game checkers with a few options. ...
---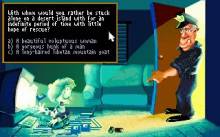 Chess Maniac 5 Billion and One 1993
National Lampoon's Chess Maniac 5 Billion and 1 is a parody of the award winning Chessmaster series. Although a parody, the game honors the traditional form of chess in terms of movement and strategy while the humor comes from background sources. Examples include advice received when you ask the computer...
---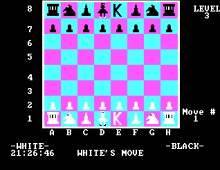 Chess Partner 1983
One of the earliest CGA freeware chess programs, Chess Partner by Scott Murray is an excellent chess game that surprisingly stands the test of time rather well - even 20 years after the initial release. Although it naturally lacks the pizzazz of modern chess games, Chess Partner still offers plenty...
---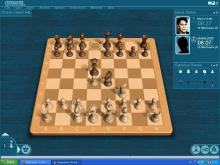 Chessmaster 10th Edition 2004
Following the many earlier popular releases in the Chessmaster series, this tenth edition boasts an even greater emphasis on helping gamers to become better chess players. The game's new version of the "King" chess engine is designed to be accommodating enough to teach an absolute beginner and yet powerful enough...
---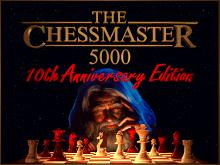 Chessmaster 5000 1996
What do you get if you combine over twenty attractive chess sets, a simple easy-to-use interface, and one hell of a chess engine? Chessmaster 5000. Mindscape's fantastic new adaptation of the classic can teach you how to play, how to improve your game, and how to gracefully get your butt...
---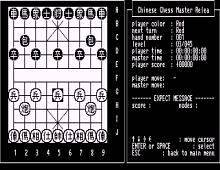 Chinese Chess Master 1987
Chinese Chess Master is an excellent straightforward chinese chess program that has all the features one could hope for in this type of game, from options to rewind or fast forward moves, save game in progress, and varying difficulty levels. The game's AI is quite tough even at middle (4...
---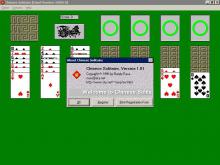 Chinese Solitaire 1993
Chinese Solitaire is a single player card game. Superficially the game resembles Klondike solitaire in that some of the cards are face up and they are built into sequences of descending rank and alternating colour. Forty-nine cards are dealt into seven stacks of seven cards. The first four stacks are dealt...
---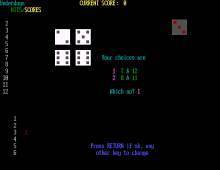 Choice 2000
Choice is a great freeware PC version of an excellent dice game designed by Sid Sackson, of Acquire fame, first included in his A Gamut of Games book and later released as a board game by Hexagames. This PC version is the multiplayer version of Choice (also sold as Solitaire Dice...
---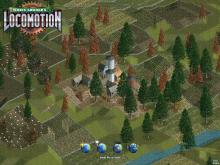 Chris Sawyer's Locomotion 2004
The celebrated designer of the popular RollerCoaster Tycoon games returns to his Transport Tycoon roots with this business empire simulation. Chris Sawyer's Locomotion places players in competition with other railway shipping magnates and robber barons, to lead the transportation market and rack up the biggest profits. The game takes place...
---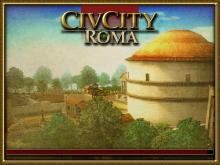 CivCity: Rome 2006
The product of a collaboration between Firefly Studios and Firaxis, CivCity: Rome is designed to combine the management strategy of the Stronghold games with the deep historical context of Sid Meier's Civilization series. As in many other city building games, players begin in a mostly undeveloped space with limited resources,...
---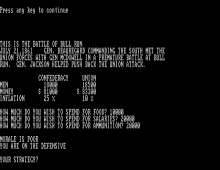 Civil War 1983
Civil War is a below-average BASICA game distributed only among IPCO members. Due to limitations of the BASIC language and early 1980 hardware, the game amounts to little more than a quirky piece of PC nostalgia. From the MobyGames description: "Civil War is a war strategy simulation. You play as...
---