Strategy Games #8
Search a Classic Game: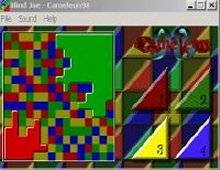 Cameleon 98 1998
Cameleon 98 is a fun board game from Jari Komppa, entered in 1998's "Disccover" game coding competition in Finland. The game deservedly became a finalist in the competition, and went on to win several "game of the month" awards from local magazines. The gameplay is similar to Gamos/Infogrames' classic 7 Colors...
---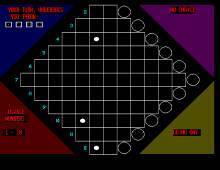 Can't Stop 2000
Can't Stop is an excellent freeware PC version of the Parker Brothers board game of the same name designed by Sid Sackson, legendary board game designer (Acquire, Domination, and dozens others). The game is best described as a "progressive scoring dice game" where one of the major part of strategy...
---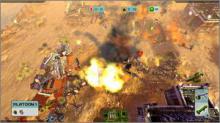 Cannon Fodder 3 2011

---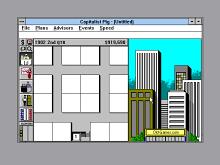 Capitalist Pig 1992
Capitalist Pig is one of the most fun - and the most obscure - business simulations released in the early 1990s. In this innovative game that foreshadows Capitalism Plus years later, your job is to start a company from scratch and build it to a conglomerate. The game is more focused...
---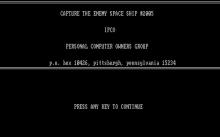 Capture the Enemy Space Ship 1983
Capture the Enemy Space Ship is a strategy game for one player. The players goal is to capture an enemy battle vessel without destroying it. The game takes place in an 8x8 grid; somewhere in the grid the enemy is hiding. To capture the enemy, all of the spaces around...
---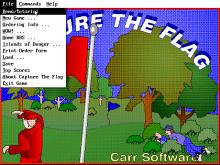 Capture The Flag 1993
Capture the Flag is a strategy game, where two teams try to capture the other's flag before the other team captures theirs. The game takes place on a large field, with various types of terrain. You control one of the teams; the other team can be either controlled by the...
---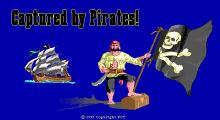 Captured by Pirates! 1992
Captured by Pirates! is a fun turn-based board game of ship-to-ship combat among pirates on the high seas for 1-4 players, any of which can be computer-controlled. Each player begins the game with a fleet of 20 Schooner ships, the smaller faster attack ships, one Sloop ship armed with a...
---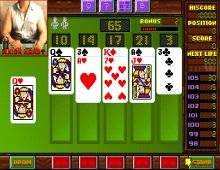 Card Mania 1994
Card Mania is a fun computerized version of Pokio and Quintoon, two coin-op card games that used to be somewhat popular in casinos and arcades both in the USA and Europe. Perhaps the best way to describe the games is to imagine playing multiple hands of Poker and 21 (Blackjack)...
---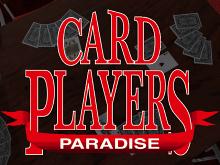 Card Player's Paradise 1995
One of QQP's last efforts after its buyout by American Laser Games, Card Players Paradise is a good collection of card games that are played in world class tournaments: Rummy 500, Pinochle, Bezique, and Casino. As in Solitaire's Journey, you can either compete in world tournaments or in the more...
---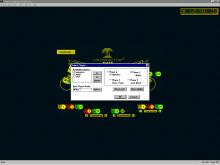 Caribbean Stud Poker 1995
Masque Caribbean Stud Poker is an officially licensed simulation of a casino card game for 1 - 4 players where either the computer or real people can take the role of players 2,3 & 4. The game starts with each player placing a bet or "Ante" in the treasure...
---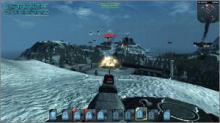 Carrier Command: Gaea Mission 2012
Based on the classic PC game from 1988, Carrier Command: Gaea Mission takes place in the near future and puts players in control of an advanced aircraft carrier on the planet Taurus. Gamers battle for control of 33 distinct islands by outfitting their sea and land units and then issuing...
---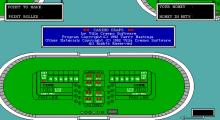 Casino Craps 1992
The game simulates Casino Craps, a gambling variant of the dice board party game. The player joins the table with certain amount of money in cash and starts to play. There are three computer players and a stickman seated at the table. The player places various bets (Pass Line, Come...
---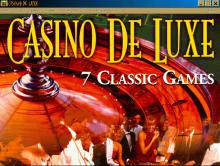 Casino De Luxe 1995
Play many Casino games in a realistic looking Casino. Lose all your money in Las Vegas without really losing it. ...
---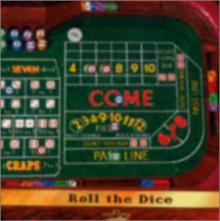 Casino Deluxe 2 1996
Casino Deluxe 2 is a nice little game for players who enjoy gambling but don't want to use real money. It's also a useful tool if you want to hit some real casinos and want some pointers. The graphics are nice. Unfortunately, it only uses 256 colors, which leads to some...
---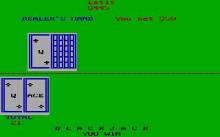 Casino Games 1982
One the first commercial casino games for PC. Play blackjack, slots and poker in ASCII graphics. ...
---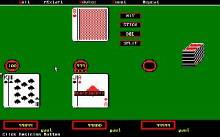 Casino Master 1990
Casino Master is a boring, banal casino game from an unknown developer (if you know who made this game, please let us know). In this "no frills" game, you can play the five mainstay gambling games: craps, blackjack, roulette, poker, and baccarat. Each game is presented in crisp EGA graphics,...
---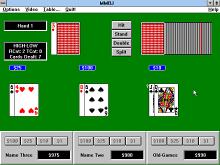 Casino Master 1996
John Patrick is a professional gambler and teacher. He has published numerous books and videos on gambling and hosts his own national cable TV show. He also conducts many seminars around the country. With this multimedia CD-ROM version of Casino Master, you'll have John Patrick as your private gambling instructor...
---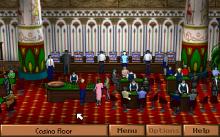 Casino Tournament of Champions 1995
Casino Tournament of Champions is yet another game in Capstone's long line of casino products which began with Trump Castle in 1990. Like the Trump Castle games, CTC boasts all your favorite casino games and a comprehensive tournament play - this time with modem and network support so you could...
---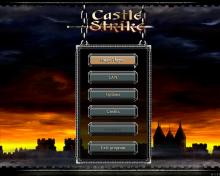 Castle Strike 2003
Bolster your defenses while wearing down those of your opponents in this real-time strategy game from Germany's Related Designs Software studio. Castle Strike is set in Europe during the Hundred Years' War and allows play as the England, France, or Germany. Each nation can eventually produce well over a dozen...
---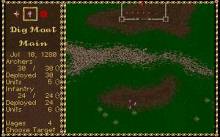 Castles 1991
Castles cashes in on the early success of previous builder-type games (SimCity certainly comes to mind) by expanding the basic idea of building (a castle vice city in this case) to incorporate a defensive (combat) and diplomacy (messengers) aspect to the game. While these latter two modes are not the...
---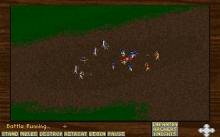 Castles 2: Siege and Conquest 1992
Castles II: Seige & Conquest is an upgraded and modified version of Castles. Gameplay involves accumulating enough points (7,000) to petition the Pope for a throne, then holding your position for a few game months to win. However, since everyone in Europe will be targeting you and your castles, this...
---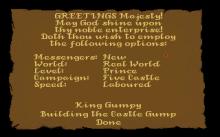 Castles: The Northern Campaign 1991
The Celts have been defeated and you've built a succession of castles across the wilds of Albion. But still there is no peace. The Picts are rebelling against you in the north and now you must build more castles to defend Albion from these wild savages. The Northern Campaign is the...
---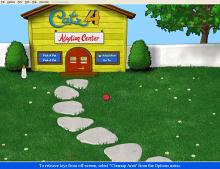 Catz 4 1999
Catz 4: Your Virtual Petz Pals is a virtual pet program for PC, by the people who have created all of the other games in the "Petz" series, PF Magic. You will get to care for and love your very own cats on your computer, without having to look after...
---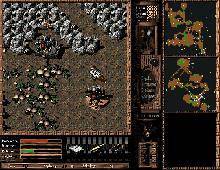 Cavewars 1996
Tired of the recent glut in real-time strategy games? Looking for a conquest/research/resource management game that allows you to carefully plot the annihilation of other sentient species? Are you more interested in substance over style in a computer game? If you answer "yes" to any (or all) of these questions,...
---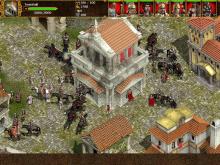 Celtic Kings: Rage of War 2002
Originally developed under the title "Druid King," this real-time strategy game is set in ancient Gaul. Celtic Kings' "strategic mode" allows players to take command of one of four historically based factions: the Gauls, the Romans, the Teutons, or the Druids. The game also features a "story mode" campaign, which...
---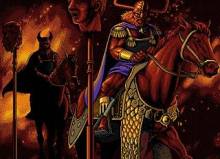 Celtic Tales: Balor of Evil Eye 1995
There are a few things you need to know about Celtic Tales: Balor of the Evil Eye before you leap into this complex game that has at its roots Celtic mythology. One, the game is very long with only six save slots so plan on a significant time investment as...
---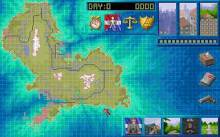 Central Intelligence 1994
Test your strategic skill in Central Intelligence, a game that mimics realistic CIA missions and situations. Step carefully to achieve objectives in one of three areas such as "Propaganda," "Military," and "Political." ...
---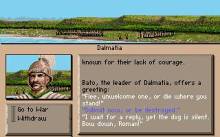 Centurion: Defender of Rome 1990
Centurion: Defender of Rome is a turn-based strategy game that involves using a combination of force and diplomacy to expand the Roman Empire into nearby provinces. Confront Hadrian, Hannibal, Cleopatra, and other historical figures as you forge alliances or engage in conquest. Combat takes place from an isometric perspective of...
---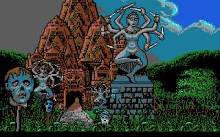 Champion of The Raj 1991
Set in 1800, Champion of the Raj places you in command of one of five factions (British, French, Mogul Empire, Maruthras, Sikhs or Gurkhas) vying for control of India. Territories under your control will generate taxes which can be put towards hiring troops, improving the military, industry or law and order....
---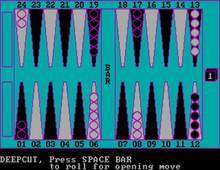 Championship Backgammon 1987
Championship Backgammon from Spinnaker is an excellent early backgammon computer game - probably the first to offer a competent AI (a computer player named "Max") which is strong enough to challenge frequent players. There are 5 difficulty levels in the game, and you can set up your own positions, choose...
---