Strategy Games #15
Search a Classic Game: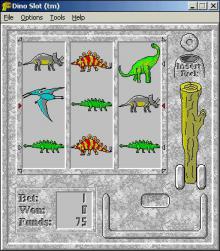 Dino Slot 1994
Dino Slot is a single player slot machine game based on a cave man / Flintstones theme. The machine has been made to have as if it were hewn from rock, all the symbols on the reels are dinosaurs, and the slot machine handle is a branch of wood. The slot...
---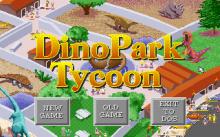 Dinopark Tycoon 1993
One of the more original "business" games made, DinoPark Tycoon is both a strategy and educational game. Build a theme park showing off various types of dinosaurs You are in charge, and have to do many things, including: borrowing money buying and selling dinosaurs buying fences to keep them in, including electric fences for...
---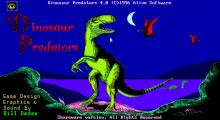 Dinosaur Predators 1996
Dinosaur Predators is a Shareware Educational game for all ages. In Dinosaur Predators, players get to play as prehistoric creatures and venture out to catch their prey. The game is divided into four games: "Jurassic Dinosaurs," "Terror in the Swamp," "Oviraptor Egg Thief," and "Ice Age Mammals." During the game...
---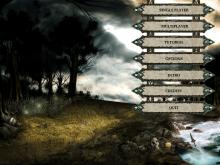 Disciples 2: Dark Prophecy 2002
In the movie business, it's known as "redux," kids on the playground call it a "do over," and the game industry, when a title is merely a remake of the original with cosmetic differences, simply refers to it as "Part II." Disciples II: Dark Prophecy is no different, with action...
---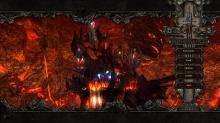 Disciples III: Renaissance 2009
Akella brings its turned-based strategy series into the third dimension while retaining its ominous tone, story-driven campaigns, and mild RPG elements in Disciples III: Renaissance. Gamers battle to restore their deity to power as a member of three playable races: the Empire, the Elven Alliance, and the Legion of the...
---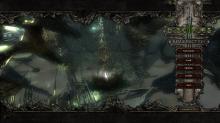 Disciples III: Resurrection 2011
Akella's strategy series returns with two new storylines and more than 70 hours of Gothic gameplay in Disciples III: Resurrection. The action follows the ascension of a new Undead Hordes playable race, and gamers can choose to lead two different characters on a quest to avenge their deity, Mortis, the...
---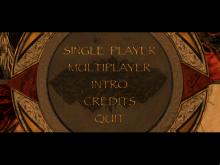 Disciples: Sacred Lands: Gold Edition 2001
The turn-based strategy/role-playing genre continues its late-1990s comeback with the release of Strategy First's fantasy-based world of magic, mayhem, and malevolence in Disciples: Sacred Lands. Set in a magical kingdom filled with a wide-ranging and diverse population, you can choose to play as any one of four major races in...
---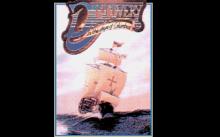 Discovery: In The Steps of Columbus 1992
Discovery: In the Steps of Columbus is a real-time strategy game of conquest and exploration. The player assumes the role of a "conquistador" as he sends his fleet of settlers to different locations on any of the 6 available new worlds. Depending on the resources they find, they'll start developing...
---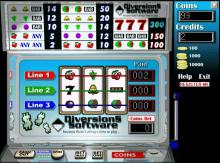 Diversions Slots 1996
Diversions Slots is a single player shareware slot machine simulation. In the registered version the player can play one, two or three lines for one coin per line but the shareware version was limited to just line one. Similarly the player can start with 100, 1000, or 10,000 coins with...
---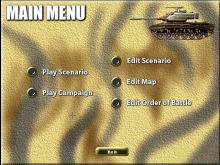 Divided Ground: Middle East Conflict 1948-1973 2001
As part of Talonsoft's Campaign Series, Divided Ground: Middle East Conflict 1948-1973 focuses on a geographical area of fierce contention that remains in the headlines to this date. Four linked campaigns featuring 22 standalone scenarios put players in charge of fierce strategic battles involving Egypt, Israel, Iraq, Jordan, and Syria....
---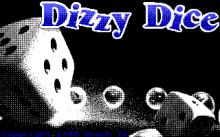 Dizzy Dice 1990
Dizzy Dice is a gambling game simulating a fruit machine. You start with a fixed amount of cash. As you play and get winning combinations, you'll have to choose whether to collect or gamble what you've won. After completing the fruit machine game, you'll get the chance to play a...
---
Dogs of War 2000
In mid-21st century, a human presence on Primus IV was established. Once heroes for their fortitude and establishment of Earth's first true resource mining outpost in space, the settler-miners of the colony were eventually abandoned or, perhaps more accurately, neglected. After the colonists fought a bitter war of losing attrition...
---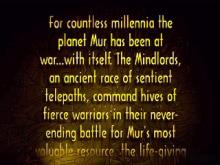 Dominant Species 1998
In Dominant Species, an under-hyped but highly innovative entry in the Real Time Strategy arena, you control the Mindlord and 27 unique alien creatures (units) in a fierce battle to rid their world of pesky invaders -- humans. Featuring a campaign of 20 missions, resource management, base building, steady unit...
---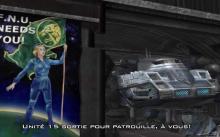 Domination 2005
The Free Nations Union once again wages war against the nefarious Phantom League in this deceivingly complex strategy game. Originally announced as Massive Assault: Phantom Resistance, Domination is the DreamCatcher-published sequel to Wargamming.net's Massive Assault. As in the original, turn-based battle is fought between a diverse assortment of troops and...
---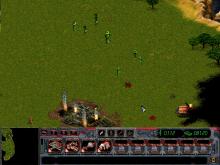 Dominion: Storm Over Gift 3 1998
Dominion: Storm Over Gift 3 is a real-time strategy game - a genuine real-time experience, unlike so many others that claim to be yet make your soldiers hang around twiddling their thumbs while the computer is making its moves. There's no danger of this in Dominion, where the action truly...
---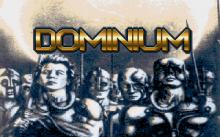 Dominium 1992
Dominium, a distant solar system discovered recently, was acclimatized by settlers from the Earth. After that it grew rapidly, and war conflicts finally touched up the system. Peace was restored, and Galactic High Council decided to promulgate the Galactic Charter to prevent the recurrence of such events. Military forces were taken...
---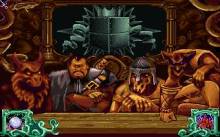 Dominus 1994
It's really a shame. The fantasy based wargame Dominus has so many attractive features and intricately designed components that conceptually mesh aspects of strategy, action and real time decision making that it should be a tour de force in the genre. Unfortunately the whole package lacks cohesiveness and a decent...
---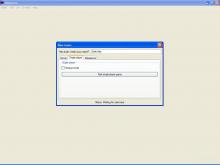 Dopewars 1998
Dopewars is a great clone of John E. Dell's DOS-based Drug Wars game that was popular on numerous BBS's in the mid 1990s. Your goal is to amass as much money as possible by buying and selling drugs in different locations of New York. Like other good business simulations, watching...
---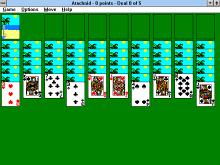 Double Feature Solitaire 1994
Two Windows solitaire games on one cd, Arachnid and Towers. Have fun playing by yourself. ...
---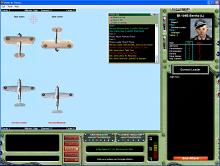 Down in Flames 2005
Down in Flames is a virtual card game involving World War II planes, focusing on turn-based aerial combat. Players do not take the perspective of a particular pilot, but instead steer a squadron of planes from an overseer's point of view. Represented by informative cards, each aircraft is rated in...
---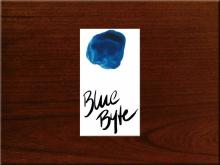 Dr. Drago's Madcap Chase 1995
Dr. Drago's Madcap Chase (a.k.a. Die total verrnckte Rallye) is a strategy game for up to eight players with similarities to board games like Monopoly. The players join a rally through Europe and North Africa which consists of several stages. At the beginning of each stage a TV moderator...
---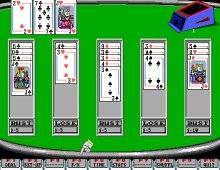 Dr. Thorp's Mini Blackjack 1992
The game proposes to 1-6 players to play a Blackjack card game, betting the money and trying to beat a Dealer. All the participants play on the same table at hot seat. Casino's House Rules may be altered. In-game tutor may teach players the basics of blackjack strategy and card...
---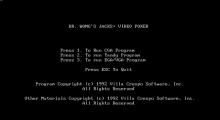 Dr. Wong's Jacks+ Video Poker 1992
In this title only the "Jacks or better" variant of Stanford Wong Video Poker is included. The game represents the gambling 5-card draw poker with integrated Tutor and Stanford Wong as a Video Poker Analyzer. Thus, it is possible to set a bet, deal the hand, ask the tutor about...
---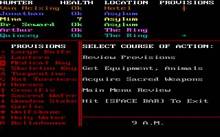 Dracula in London 1988
Dracula in London is a board game / adventure game based on the classic horror novel by Bram Stoker. Tired of his ancient and barren homeland in Romania, Dracula has come to London seeking fresh blood. He has already bitten and transformed Lucy Westerna into a vampiress, forcing the six...
---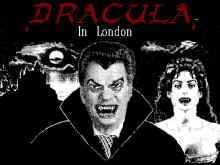 Dracula in London (Windows) 1993
This is a Windows 3.x conversion of the original MS-DOS Dracula in London board/adventure game. The ASCII graphics and CGA color have been replaced with improved black & white graphics and very slightly modified gameplay. ...
---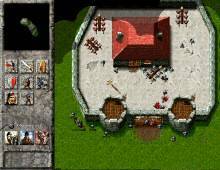 Dracula: Reign of Terror (a.k.a. Vlad Tepes Dracula) 1997
Dracula: Reign of Terror is an interesting empire management game from Sweden that deserves more attention than it got for the unique setting alone - although flawed design and repetitive gameplay may explain its obscurity. Set in historical fifteenth century Transylvania, the game puts you in the shoes of Count...
---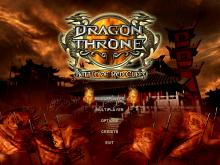 Dragon Throne: Battle of Red Cliffs 2002
The Romance of the Three Kingdoms provides a wealth of information about ancient China for game developers, much in the same way the Iliad does for mythological backgrounds. The book's battles, heroes, and villains inspired Koei to produce an entire series dealing with China's turbulent journey to unification. Now Strategy...
---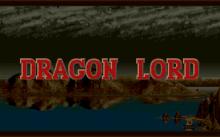 Dragon's Breath (a.k.a. Dragon Lord) 1990
Play one of the three evil wizards all competing to find the magical talisman. To do so, the player must hatch, raise, breed dragons, and use them to spread terror and power across the land! Use these dragons and spells to conquer or help numerous villages and cities across the...
---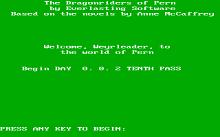 Dragonriders of Pern 1991
The Dragonriders of Pern series by Anne McCaffrey ranks among the most unique and imaginative fantasy novels ever created, so it is not surprising that a strategy game based on its world would be of the most unique games. First released for the Atari and Commodore 64, the game sold...
---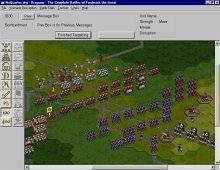 Dragoon: The Complete Battles of Frederick The Great 1998
Dragoon: The Complete Battles of Frederick The Great is an excellent squad-level wargame from independent developer Art of War, now changed its name to Boku Strategy Games. Wargame veteran Robert Mayer says it all in his comprehensive review at CDMag.com: "Art of War's Dragoon is something of a throwback. It's...
---