Strategy Games #2
Search a Classic Game: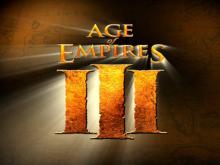 Age of Empires III 2005
The weight of expectations handicaps some games, making it difficult to fully appreciate a good game when you expected a great game. And that's precisely the problem with Age of Empires III. It's a solid game, fun to play, no glaring problems, some minor innovations that add to the experience,...
---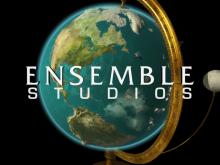 Age of Mythology 2002
The popular Age of Empires series won legions of fans with its bewitching combination of historical background information, extensive multiplayer options, and exquisitely refined gameplay. Ensemble Studios' latest, Age of Mythology, introduces three different races -- the Norse, Greeks, and Egyptians -- and an entire collection of mythical creatures. To...
---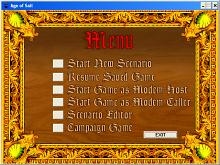 Age of Sail 1996
Age of Sail is a game of real-time strategy on the high seas that puts players in the role of the commander of a fleet of ships during the time period of 1775 to 1820. This title immerses players in the era through the use of large, colorful maps and...
---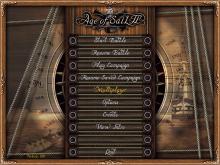 Age of Sail 2 2001
Age of Sail II is a real time-naval combat game set during the era of the great fighting ships from 1775 to 1820. Steeped in military history, the game offers over 100 single player scenarios, a battle campaign, and multiplayer games over a LAN or the Internet for up to...
---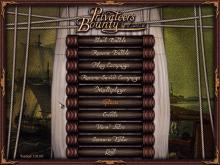 Age of Sail 2: Privateer's Bounty 2002
Global Star Software upgrades and reissues Akella's Age of Sail II, originally published by Talonsoft, with Privateer's Bounty, adding more than 20 new single-mission scenarios, five new units, and a comprehensive scenario editor. All scenarios from the original game are included, but with advanced ship damage modeling, improved graphics, floating...
---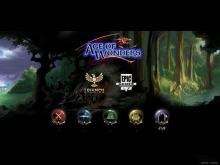 Age of Wonders 1999
For a truly wonderful, difficult and magical game, one must not look any further than Age of Wonders. Through level after level, you pit your own strengths against those of opposing races. Your race, name, abilities, army and path all come at your own choosing. As the game begins and the...
---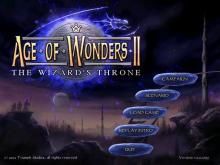 Age of Wonders 2: The Wizard's Throne 2002
Age of Wonders II: The Wizard's Throne offers a compelling blend of strategy, fantasy, magic, and tactical combat. Players take command of an extremely powerful and immortal wizard, then engage in fierce battles with enemy wizards. Negotiation, trading, topography, tensions between races, alliances, unit upkeep, and minor deities all affect...
---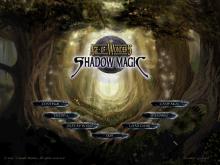 Age of Wonders: Shadow Magic 2003
Age of Wonders: Shadow Magic is an expansion pack for Age of Wonders II: The Wizard's Throne. A new empire is threatening the Ancient Races with extinction and, even worse, legions of demons led by the shadowy Phobius are trying to turn the world into a living nightmare. Added material...
---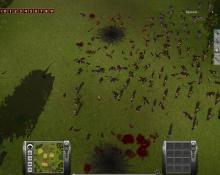 Aggression: Reign over Europe 2008

---
---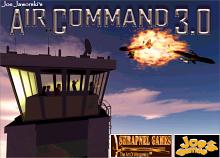 Air Command 3.0 2001
Air Command 3.0 is a simulation that is designed to put gamers in the anxious position of an air traffic controller. Using radio communications, visual confirmations, and the sophisticated radar readout high up in the tower, the player becomes responsible for directing all traffic through her airport, managing take-offs and...
---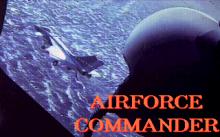 Air Force Commander 1992
In Air Force Commander the player takes command of a Middle Eastern country's air force to gain air superiority over the enemy. Like the title suggests this game focuses solely on aircraft and rocket bases. The main part of the game is spent on the overhead map where the player...
---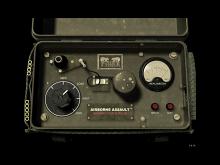 Airborne Assault: Highway to the Reich 2003
Set in September 1944, Airborne Assault: Highway to the Reich is based on General Montgomery's World War II plan to drop 30,000 Allied troops behind enemy lines in Germany. The mission is to seize a number of strategic locations, including numerous bridges that cross the Rhine River. Players have the...
---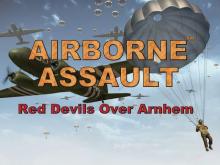 Airborne Assault: Red Devils over Arnhem 2002
Airborne Assault: Red Devils Over Arnhem chronicles the ill-fated Operation Market Garden, a campaign devised by the Allies in 1944 that, if successful, would have ended the war months before it actually did. A quasi-real-time strategy title, Airborne Assault offers a drill-down form of battle management: players can choose to...
---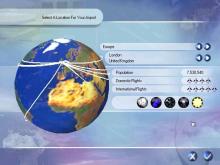 Airport Tycoon 2000
The idea behind Airport Tycoon is similar to many other simulations. You build, from scratch, your very own product and attempt to maintain a viable base of operations. Here, you must create an airport. To do so, you create runways, taxis (transport system), a terminal, control towers, and so forth....
---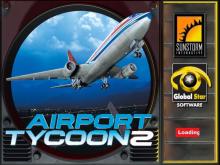 Airport Tycoon 2 2003
Coming nearly three years after Krisalis Software Ltd.'s original game, Airport Tycoon 2, by developer Sunstorm Interactive, gives players a full 3D management simulation in which they control every facet of building, maintaining, and operating an international airport. Industrious managers must start at ground zero by buying an appropriate location...
---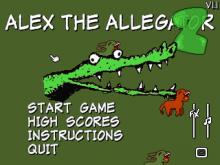 Alex the Allegator 2 2001
Alex the Allegator 2 is a simple board game that can be played against the computer or a friend. This fully functional game was the author's contribution to Allegro Speedhack 2001. At first glance the game appears to be an Othello clone, two players take turns placing colored tiles on...
---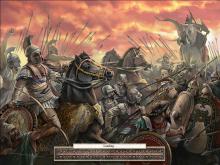 Alexander 2004
Strategy gamers play through the military turmoil and triumphs of the legendary Macedonian emperor in this real-time game. Though released alongside a number of other PC games that follow the life of Alexander the Great, Ubi Soft's Alexander is based directly on the 2004 Oliver Stone film, and features clips...
---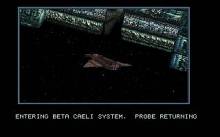 Alien Legacy 1994
In a rather unusual twist from similar games in the space exploration/world-building genre, Alien Legacy emphasizes game enjoyment and story involvement first and foremost above technical brilliance and futuristic space hardware. In fact, by introducing and maintaining a solid storyline with elements of adventure, strategy, and puzzle solving, designer Joe...
---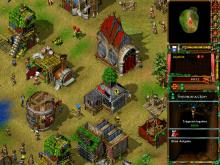 Alien Nations 1999
RTS games take on a life of their own when the right components are added. Amazons & Aliens has amusing characters and all three species have unique looks. The game is somewhat reminiscent of 1602 A.D. but in a different setting where all action is on land and you don't...
---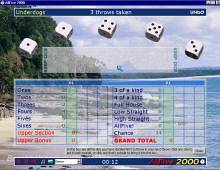 AllFive 2000 2000
Possibly the best Yahtzee game ever made for the PC, AllFive 2000 is an excellent-and free! - game from UK developer Bongosoft. If you have never played Yahtzee before, the rules of this luck-and-skill gambling game are similar to Poker, and are very easy to learn. The idea is to...
---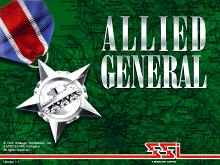 Allied General 1995
The second edition of SSI's award winning Panzer General, Allied General is a complex and challenging, large-scale simulation of battle tactics. As American, British, or Russian Generals, players take command of troops and vehicles to destroy German forces. This World War II, turn-based strategy game, offers thirty-five scenarios, including three...
---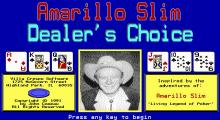 Amarillo Slim Dealer's Choice 1991
Amarillo Slim Dealer's Choice is a poker simulation featuring several game variations, including 5, 6 or 7 Stud, Mexican, Hold 'em and Forty-Four. Other game features include high score table, save/restore feature, embedded help/rules, statistics, and multiplayer support. The tutor feature allows to calculate the change of improving the hand...
---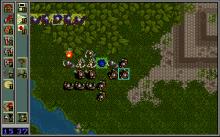 Ambush at Sorinor 1993
In Ambush at Sorinor six clans are at war with each other in the land of Sorinor. Each group is hiring mercenaries to kill opposing VIPs and protect their own. The player takes on the role of a mercenary commander, and tries to win battles either as offensive or defensive...
---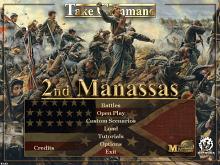 American Civil War: Take Command - Second Manassas 2006
Immerse yourself in American history with American Civil War: Take Command -- Second Manassas. It's 1862 and the Confederate Army is standing by to invade the northern states. Accompany battle legends Gen. Robert E. Lee and Stonewall Jackson through three modes of play including "Historical," "Open Play," and "User Created...
---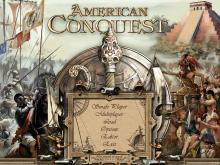 American Conquest 2003
American Conquest presents the pre-colonial Americas with their alluring riches. Players will experience eight campaigns (42 missions) including Pizarro's Expedition, the War of Tecumseh, the Seven Years War, and the American War of Independence. Twelve nations and tribes are available with 100 units, 106 buildings, and huge battles involving 16,000...
---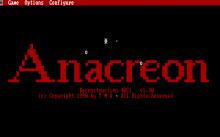 Anacreon: Reconstruction 4021 1987
Anacreon: Reconstruction 4021 is an ASCII space strategy game in where you play (obviously) as the supreme leader of a galactic empire struggling for global dominance. It contains the common elements of 4X strategy, including planet management and development, exploration, tech research and war. The game contains several scenarios (although you...
---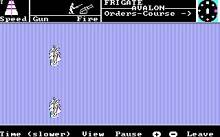 Ancient Art of War at Sea, The 1987
Age of Sail II: Privateer's Bounty gives cyber-sailors the opportunity to enter a swashbuckling world of piracy, political intrigue, and romantic adventures. Captains will command merchant convoys, guard critical naval strongholds, escape from blockades, and challenge other admirals online. Three large campaigns and freelance privateer activities are also encouraged. Although...
---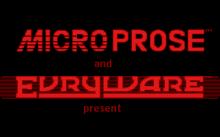 Ancient Art of War in The Skies, The 1992
The Ancient Art of War in the Skies is the last game in a series of games dubbed The Ancient Art of War series of games. Originally created by brothers Dave Murry and Barry Murry, the two started the series way back in 1984 with the original The Ancient Art...
---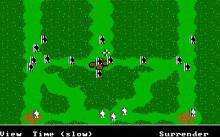 Ancient Art of War, The 1984
The Ancient Art of War is a real-time strategy game based on the very basic elements of war: unit types, formation, and strength. The game is set in ancient battle-style times before the use of gun powder, consisting of the three basic unit types of that period: the light armored...
---