Strategy Games #24
Search a Classic Game: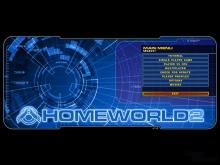 Homeworld 2 2003
Command a fleet of space vessels on a journey across the galaxy, to confront its people's greatest threat and resolve their most ancient mysteries. This sequel to 1999's universally acclaimed 3D real-time strategy is designed to offer the engrossing gameplay and captivating presentation of the original, with several gentle refinements...
---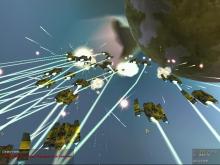 Homeworld: Cataclysm 2000
In Homeworld, after the discovery of the Guidestone artifact, the warring factions on the planet Kharak united in an effort to build a huge starship and return to their home of origin. Homeworld: Cataclysm, the sequel, picks up about 15 years after the events of the first game and continues...
---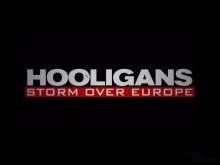 Hooligans 2002
Sometimes a game begins development with a good idea but turns out to be a decidedly average. Hooligans: Storm Over Europe is a perfect example. The concept of leading crazed soccer fans on rampages against all and sundry is promising. However, poor graphics, shoddy gameplay, and pointless missions ruin the...
---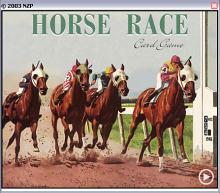 Horse Race Card Game 2003
Yet another excellent coffee-break game for Windows from NZP of Canada. From the official site: "Exciting horse racing game played with cards. At the start of each race, seven cards are dealt face-up in a line. These cards represent the race track, and set the odds for any one horse...
---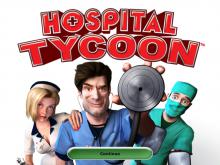 Hospital Tycoon 2007
As a Hospital Tycoon, players are charged with running and expanding each department of the Sapphire Beach Medical Institute. Gamers train staff, obtain necessary items, oversee patient health, and develop dedicated departments including surgery, physiotherapy, and diagnosis. Each subject should be cared for correctly, and players must heal maladies like...
---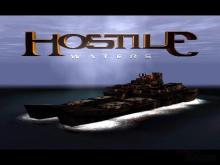 Hostile Waters: Antaeus Rising 2001
Developers at Rage Software invite gamers to a near future when nearly all is right in the world. The very notion of warfare is a thing of the past, as cultural and geographical borders have melted away and the whole world joins together as one unified, peaceful nation. Of course,...
---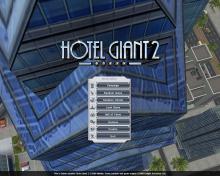 Hotel Giant 2 2008
Business management, interior design, and intimate observation reunite in Hotel Giant 2, a follow-up to Enlight's Maximum Capacity: Hotel Giant. As in the Sims-inspired 2002 original, the sequel game puts players in the roles of hotel managers, who design the layout of their multi-story resorts, add amenities such as restaurants...
---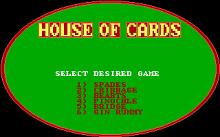 House of Cards 1989
House of Cards offers computer versions of bridge, hearts, spades, cribbage, pinochle, and gin rummy. The tracking options will keep score and record the total games played, win/loss record, and the current leader. The game limits and point systems can be customized, complete instructions are available, and novice players can...
---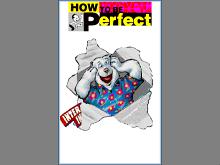 How To Be Perfect 1995
Interactive spoof on the Eisenhower era style etiquette propaganda. Set like a television game show, How to be Perfect is a comedy program that incorporates vintage film and leading edge design with voice overs by Bobcat Goldwaith and Bob Sarlott and was written by former National Lampoon editors. Objective of...
---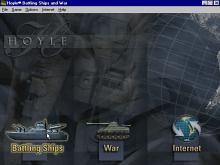 Hoyle Battling Ships And War 1998
Two explosive games. Twice the fun. Your enemy's sub is rigged for silent running. Your depth charges have done serious damage- then, Boom! a missile from below sends your mightiest battleship to the bottom of the sea. The family favorite of strategy and tactics takes on a whole new dimension in...
---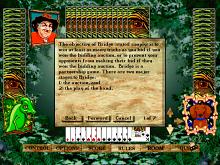 Hoyle Bridge 1996
The game of contract bridge in the style of Sierra's popular Hoyle series. Hoyle Bridge lets you play with your choice of eleven comical animated characters (or eleven stiff "business world" characters if you prefer) in a friendly rubber of the popular card game. In addition to standard bidding conventions...
---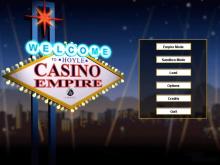 Hoyle Casino Empire 2002
Manage your own gambling casino on the Las Vegas strip in Sierra's tour de force management simulation for wannabe entrepreneurs. Hoyle Casino Empire puts you in charge of hiring and firing staff (showgirls, waitresses, security, and dealers), booking celebrities, day-to-day management of casino functions (food, chapels, game selection, and tables),...
---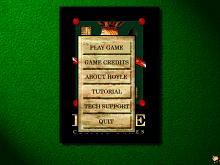 Hoyle Childrens Collection 1996
Gather the family around the computer for three favorite games. Checkers, Old Maid and Crazy Eights, three classic for young or experienced players, have been updated for a new generation of players. Beautiful backgrounds, onscreen opponents with personality, and an intuitive interface makes this collection the friendliest around, while special...
---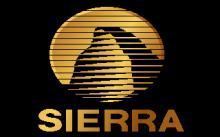 Hoyle Classic Card Games 1993
Hoyle Classic Card Games offers twelve timeless favorites in a colorful, appealing package. The interface is easy to use, and you're only a mouse click away from brushing up on the rules of play for any game you're unfamiliar with. Unfortunately, the game suffers by offering computer opponents who grate...
---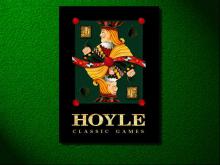 Hoyle Classic Games 1998
Are you dying to get a fix of Hearts but all your friends are out of town? Try Hoyle Classic Games, a collection of traditional board and card games containing clever caricatures and witty writing. The program has more than great games -- it has personality. The computer characters are quite...
---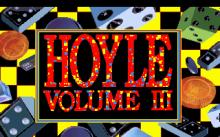 Hoyle Official Book of Games: Volume 3 1991
Six board games are transformed to the computer screen in the third Hoyle's release. Snakes & Ladders, Backgammon, Yacht / Yahtzee, Checkers, Dominoes and Pachisi / Parcheesi all feature, with animated graphics and sound effects. As there is no time-sensitive action, and the game rules are familiar, these packs were...
---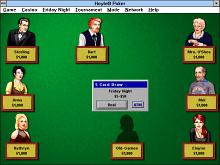 Hoyle Poker 1997
This is a haven for poker lovers. That's the bottom line. Hoyle Poker has to be one of the most fun computer games I have played in a long time. Ever since I have seen the movie Rounders. Where this game lacks in graphics, it more than is made up...
---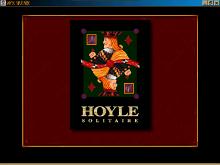 Hoyle Solitaire 1996
Hoyle Solitaire is the Windows version of the MS-DOS Hoyle Official Book of Games: Volume 2 with the 28 solitaire games found in that old release, upgraded with new looks, sounds and mouse control. A Card Flick game has been added, the object of which is to accurately toss as...
---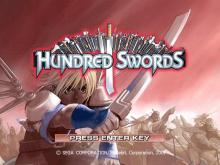 Hundred Swords 2001
Hundred Swords is one of the few games initially made for the Dreamcast in Japan, never localized for console release in North America, and then ported to the PC to make up for lost ground. The real-time strategy game obviously benefits from release to a wider audience on the PC...
---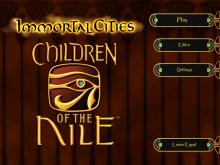 Immortal Cities: Children of the Nile 2004
The spiritual successor to classics like Caesar and Pharaoh, Immortal Cities: Children of the Nile is a city-building strategy game that casts players as Pharaoh and challenges them to construct a mighty empire in ancient Egypt. Players begin thousands of years ago, when the Valley of the Nile was populated...
---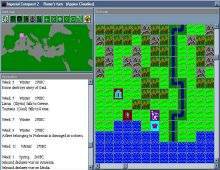 Imperial Conquest 2 1997
Imperial Conquest 2 is a fun wargame where your goal is lead a major nation to ever higher levels of glory over a twenty-year rulership during the 3rd Century BC. There are 16 playable nations, although only five give you a good chance of surviving the entire game (Rome, Carthage,...
---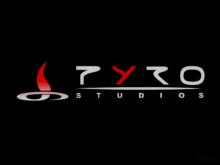 Imperial Glory 2005
Imperial Glory is a historically based strategy game, set in and around Europe during the early 1800s, which features both real-time, 3D battlefield warfare and a more strategically minded, turn-based "Imperial" mode -- not unlike the games of Creative Assembly's Total War series. On the battlefields, units can occupy buildings...
---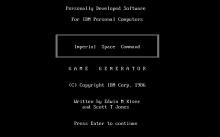 Imperial Space Command 1986
Imperial Space Command is a fun sci-fi wargame designed as an internal game for IBM's employees. The game is a novel multiplayer game that lets up to 8 players (any of whom can be computer controlled) compete in the race to conquer the galaxy. According to Scott Jones, the designer,...
---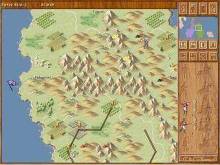 Imperialism 1997
When I first started out to play Imperialism, it reminded me of Conquest of the New World by MacPlay. The illustrations in the manual have the same old-fashioned feel (albeit based in the 1800s for Imperialism and the 1600s for Conquest). But, as I got deeper into the game, I...
---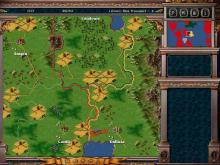 Imperialism 2: The Age of Exploration 1999
To play Imperialism II: Age of Exploration is to take a giant step back in time. The designers of the game approached this sequel in the right way -- they weren't consumed with the idea of fixing ideas and concepts that weren't broken to begin with, but concentrated on expanding,...
---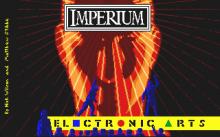 Imperium 1990
Imperium is a game of galactic conquest similiar to Master of Orion or Stars!. It features depth and strategy, and good AI. In-game graphics are rare. The game mainly uses written statistics. ...
---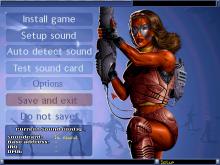 Imperium Galactica 1997
You begin Imperium Galactica as a Lieutenant on a deep space Destroyer, charged with restoring peace to a newly discovered sector. In this real-time strategy game from GT Interactive you will scale the Imperial ranks as your missions become increasingly more challenging. You will encounter new technologies, weapons, races and...
---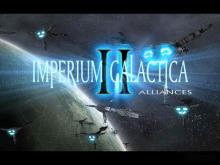 Imperium Galactica 2: Alliances 2000
Enter isolated skirmishes and large-scale battles, on the surface of strange planets and in the void of deep space through Imperium Galactica II: Alliances, a sequel to the 1996 3D real-time strategy. The game is designed to provide a broad, seamless galaxy for players to explore, colonize, defend, and conquer...
---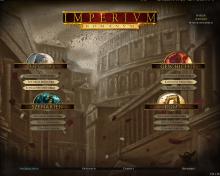 Imperium Romanum 2008
A sequel to the 2006 game Glory of the Roman Empire, Imperium Romanum takes players back to the City of Seven Hills for another round of in-depth empire-building. Strategists begin as the governor of a Roman province, which they must then mold into a successful settlement through physical expansion, military...
---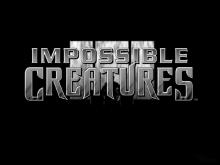 Impossible Creatures 2003
Impossible Creatures is a straightforward real-time strategy game that breaks from the pack by calling on players to custom design their units. In an easy-to-use Army Builder mode, removed from the immediate pressures of the battlefield, players combine the fins and feathers and bites and stings of 50 familiar animals...
---