Strategy Games #27
Search a Classic Game: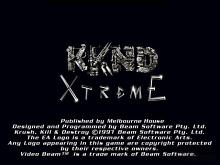 KKnD Xtreme 1997
KKnD Xtreme is a great "expanded edition" of KKnD, one of the most underrated - and funny - real-time strategy games ever made. The official site explains why KKnD fans should get this version: " We've taken KKnD and rebuilt it for Windows '95, also adding new game modes and...
---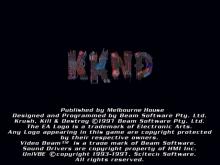 KKND: Krush, Kill 'N' Destroy 1997
The game play is set in real time, similar to Dune 2 or Command and Conquer, were wasteland warriors lead futuristic tanks and mutated beasts in an attempt to destroy enemy bases and units. Play takes place in individual missions, each with it's own agenda and goal. The missions offer...
---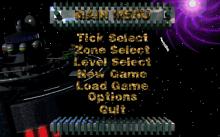 Klondike Moon (a.k.a. Luna Ticks) 1997
Klondike Moon (later released as Luna Ticks in Australia only) is a lackluster real-time strategy game that features some innovative units, but poorer-than-average gameplay hampered by a cumbersome interface. Set in the future, you play a spacefaring enterpreneur who must grow a mining business on various moons to repay a...
---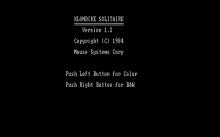 Klondike Solitaire 1984
A mouse-only game for DOS, Klondike Solitaire is a simulation of its namesake. Using the mouse to click cards, you move cards of alternate suits onto each other in an effort to move them off the tableau. Cheating is technically allowed, but doing so will get you "yelled at" by...
---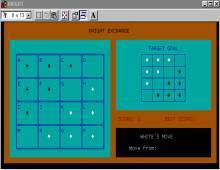 Knight Exchange 1988
Knight Exchange is a fun and quite unique board game based on concepts similar to chess. In this game, the board is a four by four grid. Twelve markers, each representing a chess knight, are placed on the board, with six white markers placed in the lower right of the...
---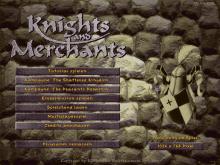 Knights and Merchants: The Peasants Rebellion 2001
Knights and Merchants is a strategic economy simulation with real-time strategy military elements. In the "Shattered Kingdom" campaign, players control the last remnants of a king's forces, and must defend the city from oncoming attacks. In the "Peasants Rebellion" campaign, players will defend existing settlements against angry mobs of medieval...
---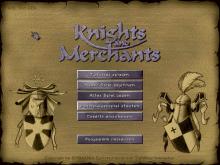 Knights and Merchants: The Shattered Kingdom 1998
Knights and Merchants is based in the Anglo-Saxon period around 1200 AD and puts players in the role of engineer, commander, and mayor. The player must build up what is left of the king's last province and turn it into a bustling center for commerce by constructing the appropriate buildings....
---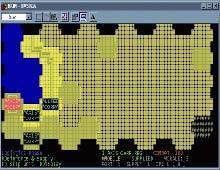 Knights of The Desert 1983
Knights of the Desert is the operational level simulation of Rommel's famous North African Campaign of WWII. The game begins in March 1941 and ends in February 1943 in 12 turns each representing 2 months. Both players goals are the same. That is to sweep across the northern coast of...
---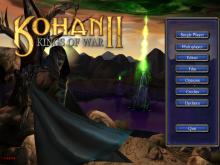 Kohan II: Kings of War 2004
Return to the war-torn fantasy realms of Khaldun in this full sequel to one of the most innovative and acclaimed strategy games of 2001. Kohan: Kings of War is designed to retain and enhance the distinctive mix of gameplay elements that won so many fans of the original, while implementing...
---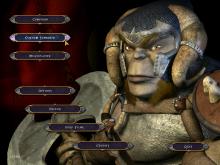 Kohan: Ahriman's Gift 2001
Kohan: Ahriman's Gift is a prequel to Kohan: Immortal Sovereigns. Although it could have been just an expansion, you won't be disappointed with the new units and maps. As Roxanna Jovidan, part of the Ceyah, you've been trapped in an amulet for six long ages, continuously waiting and becoming angrier...
---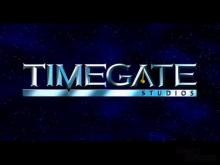 Kohan: Immortal Sovereigns 2001
Kohan: Immortal Sovereigns is about gameplay. The between-mission storyline is merely charming; grand in scope but understated in presentation. The interface is almost perfectly appropriate for the tasks at hand, though certainly not revolutionary in any particular way. Every rudiment of gameplay -- each interaction designed to challenge you in...
---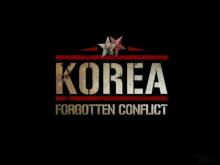 Korea: Forgotten Conflict 2003
While many younger Americans may have learned most of what they know about the Korean War from watching reruns of *M*A*S*H, this tactics-oriented war game is designed to offer PC gamers a deeper perspective on the conflict -- and to ensure that it is not "forgotten" after all. Korea: Forgotten...
---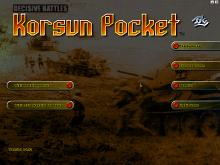 Korsun Pocket 2003
Using an improved version of The Ardennes Offensive engine, Korsun Pocket takes place on the Russian Front, along the Dnepr River in the early months of 1944. It was here that the German forces made their last, desperate attempt to escape the circling forces of the Russian army. Players assume...
---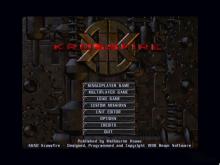 Krush, Kill & Destroy: Krossfire 1998
The sequel to Beam Software's KKND this is a 2D real-time strategy game that features 51 single player missions and 20 multiplayer maps. Players have three sides to choose from, the Survivors, the Evolved, and the Series 9 Robots. The standard real-time strategy game units are included -- ground-based, aerial,...
---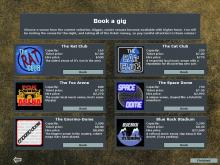 Kudos: Rock Legend 2007

---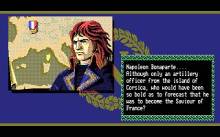 L'Empereur 1991
L'Empereur is a military strategy game. The game takes place during the violent aftermath of the French Revolution and follows the rise and fall of Napoleon Bonaparte who became one of the most popular and charismatic leaders of France. Gameplay You start as an officer in charge of the military and local...
---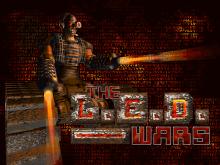 L.E.D. Wars 1997
L.E.D. Wars is an above-average real-time strategy game that in the end plays like a low-cost alternative to Westwood's famous Command & Conquer series. The plot: in the 21st century cyberpunk world, people can't survive without liquid evolution drugs, or L.E.D. Your job is to secure your megacorporation's production of...
---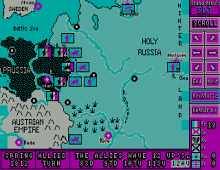 La Grande Armee 1991
Shareware simulation of Napoleonic era, set during the period of the First Empire. Similar to SDJ's other wargames, La Grande Armee was designed to be played with friends only-- no computer opponent is available. The game's strategic options and scope are quite decent, but the lack of computer player seriously...
---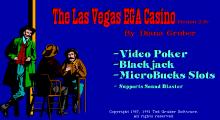 Las Vegas EGA Casino, The (Version 2.0) 1991
Version 2.0 of The Las Vegas EGA Casino is an updated version of the original. The game now supports music ( the game plays Fats Waller's "Ain't Misbehavin'" on the title screen) and sound effects if you have a Sound Blaster card installed. People who registered the game also got a...
---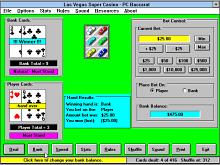 Las Vegas Super Casino 1997
Las Vegas Super Casino includes six of the world's most popular casino games: Blackjack, Craps, Baccarat, Video Poker, Keno, and MEGA Slots. Gambling -- without losing money -- has a host of options including multiplayer, autoplay, adjustable bank limits, six different slot machines, and multiple decks. ...
---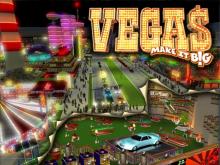 Las Vegas Tycoon 2003
Ever wonder if you have what it takes to own a casino? You'll have to start small and work your way up to the big leagues in this "Sin City" simulation. Las Vegas Tycoon puts you in control of every aspect of the casino, including the placement and payouts of...
---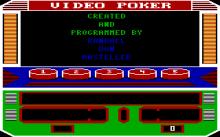 Las Vegas Video Poker 1987
With 20 coins in your hand, you approach the electronic poker machine confidently, with the aim of making a killing. There are several winning hands, with a Royal Flush paying out at 250-1, a Royal Flush at 50-1 and Four of a Kind at 20-1. Smaller winnings can be scored...
---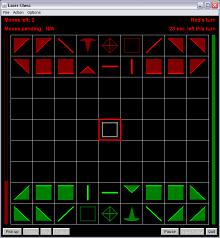 Laser Chess 2002
Laser Chess is an excellent Java fanmade version of a fun chess variant of the same name that first appeared on the Atari ST in the April 1987 issue of Compute! magazine as winner of a programming contest. Originally written by Mike Duppong, the game was later translated to a...
---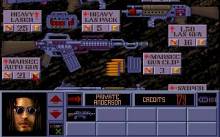 Laser Squad 1992
Laser Squad is by the same designer as Microprose's classic X-Com: UFO Defense. It brings to the table an immersive gameplay environment as well as many innovative ideas that weren't available in any other game of the time. In Laser Squad you control a group of "marine"-like soldiers (and the occasional...
---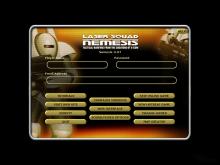 Laser Squad: Nemesis 2002
Laser Squad Nemesis is a squad-based strategy game played over e-mail and developed by the team responsible for the original X-Com. The title is free, but only registered users may initiate games. Players who have not purchased a subscription are restricted to one race, three maps, and three free matches,...
---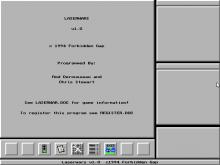 Laserwars 1994
In artillery games the players are compelled to calculate physical forces such as wind speed and gravity to determine where their shot lands. In the grid of this dueling arena (reminiscent of a simplified ), the players snipe with photons rather than lead shot, and hence concern themselves for the...
---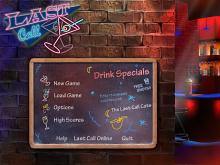 Last Call 2000
A most unusual type of simulation, Last Call puts you in the shoes of a bartender at the Last Call Bar. You serve drinks, "shmooze" the customers and, most importantly, rack up tips to advance to the later rounds. Gameplay is relatively easy in the earlier rounds as customers have...
---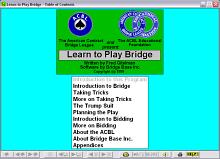 Learn to Play Bridge 1999
Learn to Play Bridge is a solid Windows-based tutorial that teaches the basics of bridge to beginners withwell-designed presentations and clear instructions. Although it's not a "game" in a sense that you cannot play bridge against anyone, LTPB often asks you to play a hand during the presentation to test...
---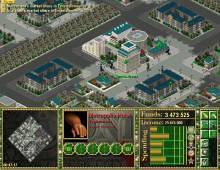 Legal Crime 1997
Legal Crime is a great Internet-only real-time strategy game from Byte Enchancters that died an early death, despite a very novel premise and well-designed game engine. Adrenaline Vault's review says it all: "In Legal Crime, you take your place at the head of a crime family and attempt to expand...
---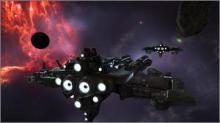 Legends of Pegasus 2012
Set in the 23rd century, Legends of Pegasus combines real-time and turn-based strategy as players explore the galaxy, colonize new worlds, build factories, and battle hostile aliens. The single-player campaign puts gamers in contact with three races and 12 playable factions, each with unique advancement trees. Multiplayer fans can play...
---