Strategy Games #38
Search a Classic Game: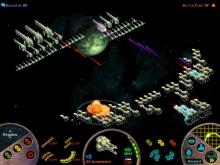 Reach for the Stars 2000
This version of Reach for the Stars is an update to the original 1988 release of the same name, a turn-based "4X" game of futuristic warfare and galactic domination. Though holding true to many of the themes and particulars that won popularity for original version of the game, developers took...
---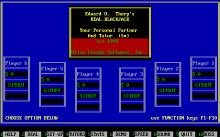 Real Blackjack 1990
Real Black Jack is an excellent early blackjack game from Villa Crespo, coded entirely in Microsoft's BASIC language. Although it plays just like any other blackjack game, Real Black Jack is much more comprehensive due to the plethora of house rules, help functions, and many other options you can toggle....
---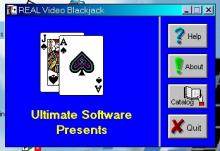 Real Video Blackjack 1995
Real Video Blackjack is a very realistic simulation of a video blackjack machine like those found in casinos. The object of the game is to beat the dealer's hand. You can accomplish this by hitting (taking an additional card) until you have a hand as close as possible...
---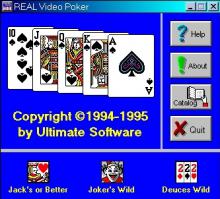 Real Video Poker 1994
Real Video Poker is a realistic simulation of a video poker machine like those found in casinos. Three separate poker games are included: Jack's or Better, Joker's Wild and Deuces Wild. Betting is handled with imaginary coins, just like in the real thing. Terms and playing instructions for each game...
---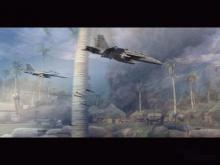 Real War 2001
After the terrorist acts of Sep 11, 2001 on the World Trade Center and the Pentagon in the United States, the entertainment industry took a rare moment to re-evaluate the release of new products that could appear distasteful or disrespectful in light of the tragedies. Television studios, moviemakers, and even...
---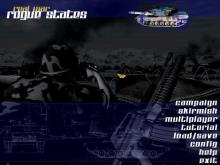 Real War: Rogue States 2002
This package brings more real-time strategy challenges in modern-day settings to Rival Interactive's original Real War gameplay. Included are 14 new campaign missions and 20 new skirmish maps. Like the original game, based on a training program used by the U.S. Joint Chiefs, this release features real-world units with believable...
---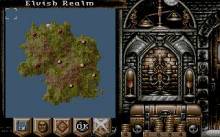 Realms 1991
Realms is a medieval real-time strategy game located in a fictive kingdom where the player just has been named king. Your kingdom is threatened by the surrounding realms of different rulers and it is your task to defend yourself and expand your own kingdom in order to become ruler of...
---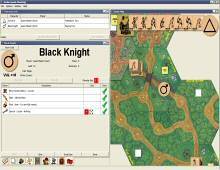 RealmSpeak (a.k.a. Magic Realm) 2005
RealmSpeak is a solid freeware Java version of Magic Realm, Avalon Hill's classic and long out-of-print tabletop strategy game featuring fantasy elements. An ambitious game that is much broader in scope and more complex than other similar games (such as AH's own Wizards), Magic Realm successfully captures the feel of...
---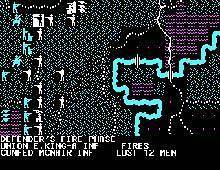 Rebel Charge at Chickamauga 1987
Rebel Charge at Chickamauga is a tactical simulation of the South's last major offensive thrust during the American Civil War. The game uses a refined version of SSI's Gettysburg game system and is played in 13 turns each representing two hours of real time over a two day period. Players...
---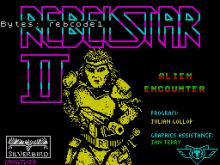 Rebelstar 2: Alien Encounter 1988
Rebelstar 2 held much more appeal for me than the first game, probably because the idea of fighting wave upon wave of gieger-esque aliens appeals to me more than destroying tin-can robots. The game centers around the increasing threat of an alien race on a distant planet, and your squad...
---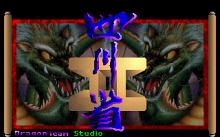 Records of Warrior 1992
Records of Warrior is a decent solitaire mahjongg game from prolific Taiwan developer Softworld. The game is a typical match-the-tiles game that many Western gamers recognize from Activision's superb Shanghai series, with a neat twist: set in a fantasy land, you have to travel from one province to another, beating...
---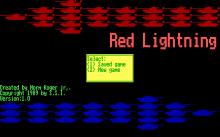 Red Lighting 1989
Red Lightning is an operational level wargame of a potential conflict in central Europe between NATO and the Warsaw Pact. It's a game of a hypothetical World War III in the early 1990's. As the Soviet player, the mission is to sweep aside NATO forces and capture the Ruhr. As...
---
Reindeer Mazes 1997
Move Santa's Reindeer through nine different mazes. Each maze changes everytime you play it, and kids can use either the mouse or keyboard to move through the mazes. Every maze is in a different theme, and includes Christmas music, sound effects, and animations. ...
---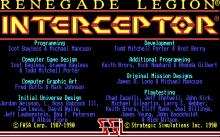 Renegade: Legion Interceptor 1990
Adaptation of the board game from FASA, the game offers a space fighter phased combat, in both skirmish and a campaign mode. You can play as either side, The Terran Overlord Goverment or the Commwealth Rebels. ...
---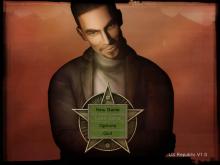 Republic: The Revolution 2003
While computer games have attempted to simulate everything from theme parks and railway systems to futuristic cities and legendary fantasy realms, Republic: The Revolution may be the first that attempts to simulate an entire nation. The mythical country of Novistrana is like many other small, Eastern European nations. It is...
---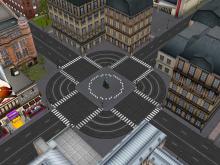 Restaurant Empire 2003
Experience the life of a chef in Restaurant Empire, a simulation in which players design, create and manage a chain of restaurants. Players assume the role of newly graduated chef Armand LeBoeuf and follow the daily travails he endures while attempting to cultivate a successful chain of restaurants against the...
---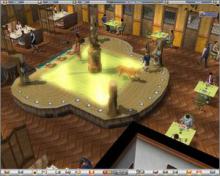 Restaurant Empire II 2009
Business-minded gamers with a taste for fine cuisine can try to find the recipe for success in this sequel to Enlight Software's 2003 restaurant management simulation. A new 16-mission campaign once again finds players in the role of Armand LeBoeuf, the upstart chef who, in addition to designing restaurants, hiring...
---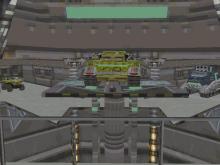 Return Fire 2 1998
The return of the highly awaited sequel is soon to be here. This year Return Fire II will blow the walls off of the action-strategy gaming et with the most advanced features in gaming -- including a new 3D engine, full support for 3-D accelerator boards as well as full...
---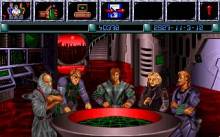 Reunion 1994
The collapse of Earth begins quietly in the year 2048. The United Nations commits to saving the environment by utilizing all resources to eliminate dangerous areas of radiation. Major corporations rebel and attempts are made to usurp power from the U.N. -- the renegades are defeated. Corporations are dissolved and...
---
---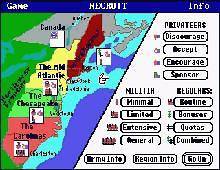 Revolution '76 1989
Revolution '76 is a political, economic and military simulation of the struggle for independence of the American colonies. The game begins in 1775 with the convocation of the Second Continental Congress. Each turn represents a year during which the player sets policies (e.g. the attitude towards loyalists), assigns leaders to administrative...
---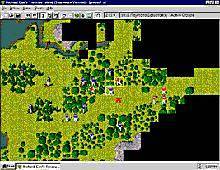 Richard Carr's Treasure Island 1997
Richard Carr's Treasure Island is the second and, unfortunately, last game from Carrsoft, the developer of shareware classic Capture the Flag. The game is based on an intriguing (but little-known) outdoor game invented by a business school dean to foster teamwork in students. The concept is simple: two teams battle...
---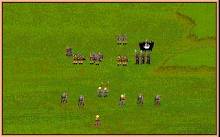 Riders of Rohan 1991
Riders of Rohan is a strategy game with arcade action sequences and a great premise. Unfortunately, the game doesn't deliver satisfactorily in any of those areas. For most fans of the genre, not only will the plot be too localized but the movement, accomplishments and victory conditions will be far...
---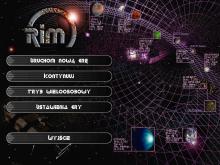 RIM: Battle Planets 2001
Battle for the treasures of a forgotten civilization on a distant planet in this 3D RTS from the Germany's Fishtank Interactive. The R.I.M.: Battle Planets player takes the role of Max Adamski, commander of the research ship R.S.S. Solarus. The ship is investigating a strange planet in the Outer Rim...
---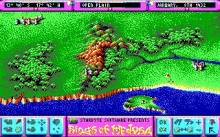 Rings of Medusa 1990
Rings of Medusa is a strategy game with light role-playing and business simulation elements. Located in a medieval kingdom, the game puts the player in control of the former king's son. Unfortunately, an evil sorceress called Medusa has taken control of the country and is now dominating the people. The prince's...
---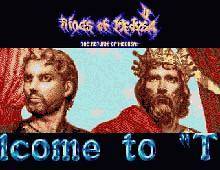 Rings of Medusa 2 (a.k.a. Return of Medusa) 1991
In Rings of Medusa Prince Cirion managed to defeat Medusa who threatened to overthrow his kingdom Morenor. Unfortunately she has a new plan: travelling to the future (2200) when Cirion is long dead. Of course he pursues her and now his quest of defeating Medusa begins anew. This time the...
---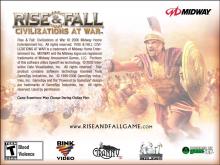 Rise & Fall: Civilizations at War 2006
Initially developed by the veterans at Stainless Steel Studios (and completed by publisher Midway), Rise & Fall: Civilizations at War is a traditional real-time strategy game with empire-building overtones, set in the ancient world. Players choose to lead the Egyptians, Greeks, Romans, or Persians to bronze-age victory. The primary resources...
---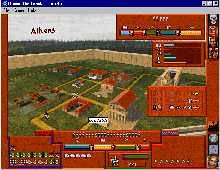 Rise and Rule of Ancient Empires 1996
In a game as rich in looks and sound as Rise and Rule of Ancient Empires, it's too bad the depth of play isn't as fulfilling as it might have been. In the inevitable comparison to Sid Meier's Civilization II that this title is bound to evoke, the graphics and...
---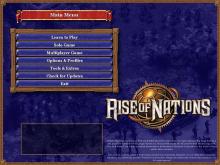 Rise of Nations 2003
Found a new nation and nurture it through the ages to dominate the world in this real-time strategy game from the co-creator of the Civilization series. The Big Huge Games studio was founded by Brian Reynolds, lead designer of Sid Meier's Civilization II and Sid Meier's Alpha Centauri, who applies...
---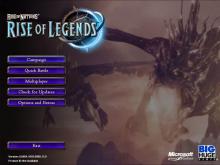 Rise of Nations: Rise of Legends 2006
This first full sequel to the first release from Brian Reynolds and Big Huge Games moves the action from a realistic, historical setting to one of myth and fantasy -- although not the well-worn Tolkien-esque style of fantasy familiar to most gamers. The three nations that rise in this RTS...
---