Strategy Games #17
Search a Classic Game: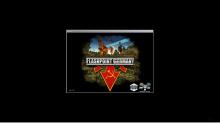 Flashpoint Germany 2005
This game is all about trust. As the local commander in the trenches, you are sending your men and machines into a typhoon of steel - armed with high tech hardware and (they pray!) some good orders in hand from you- as they set off across the next hill. How...
---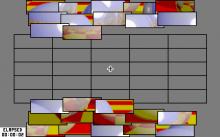 Flixmix 1993
FlixMix is a jigsaw puzzle game in which the user has to assemble a jigsaw puzzle from square pieces. But there is a catch! The jigsaw puzzle is an animated picture so each pieces is not a static part of a picture but a small part of a large animation...
---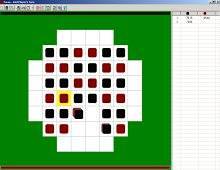 Focus (a.k.a. Domination) 1999
Focus (a.k.a. Domination) is a fun and unique board game invented by Sid Sackson, the legendary creator of Diplomacy, Acquire, and dozens of other classic board games. Bob Claster, maintainer of the one and only Sid Sackson fansite says it all about this classic that was converted into a great...
---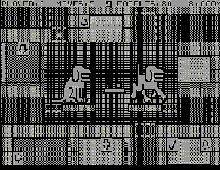 Fooblitzsky 1985
Fooblitzky was Infocom's attempt at changing their image in three ways: by making a graphic, multiplayer, strategy game. The concept was kind of a scavenger hunt, where players would run around town, spend money. collect clues and deduce what the four objects were to win the game. It used many off-computer components,...
---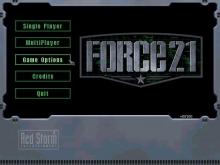 Force 21 1999
The video game world has seen many war games, often realistic and 3D fighting experiences usually set in our own time or far into the future. Force 21 takes place in the year 2015 and offers a war scenario based on year 2000 knowledge about China and Russia with tactical...
---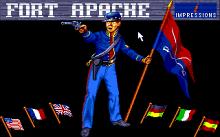 Fort Apache 1991
The third offering in the infamous "Micro Miniatures" series, Fort Apache is virtually identical to the previous two releases, Rorke's Drift and Charge of The Light Brigade, except for a different premise and different unit clothes. The premise is once again the best thing about the game: Fort Apache depicts the...
---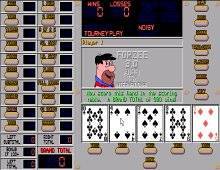 Forzee 1991
Forzee and Wowzee are a pair of innovative solitaire games from BSX International, a small shareware developer who was more famous for Madame Ching series of adult games that could be found on most BBS's in the early 1990s. Although these card games may not excite you (no pun intended)...
---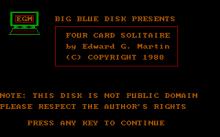 Four Card Solitaire 1989
In this solitaire game, the player has four columns to work with, and each starts with just one card in it. Whenever two cards on the bottoms of stacks have the same suit, the card with the lowest value can be removed. At any time, a single card may also...
---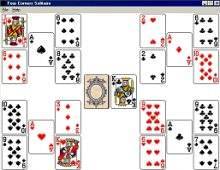 Four Corners Solitaire 2002
Four Corners Solitaire is a fun solitaire game that takes its name from the opening layout, in which each suit is assigned its own exclusive corner on the table. Each corner has an Ace in the middle, surrounded by four random cards. Look for dueces anywhere in the layout and...
---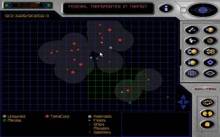 Fragile Allegiance (a.k.a. K240) 1997
In this game, as the new employee of TetraCorp, it is your job to colonize asteroids and make them successful mining colonies. You start with one asteroid to mold into the shape you see fit. Then you must break out into the great unknown, colonizing nearby asteroids. Soon, you must...
---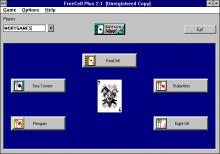 FreeCell Plus 1996
FreeCell Plus 1.x contains the following solitaire games: FreeCell Sea Towers StalactitesFreeCell Plus 2.x contains the following solitaire games: FreeCell Sea Towers Stalactites Eight Off PenguinFreeCell Plus 3.x contains the following solitaire games: FreeCell Sea Towers Stalactites Eight...
---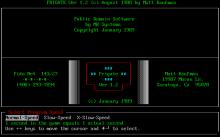 Frigate 1989
1,000,000 square miles of open sea, your nuclear powered frigate and a fleet of Russian ships circling you. This is the set-up of Frigate a strategy battle game taking place near the end of the Cold War. Your mission is straight-forward. Destroy as many enemy ships as you can and try...
---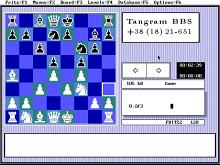 Fritz 2.00 1993
Fritz 2.00 is a great program that is currently the most powerful artificial chess player in the world. This is the early version of Deep Fritz 8, the program that tied 2:2 in an exciting match with world champion Garry Kasparov. Even in this early incarnation, released by ChessBase in...
---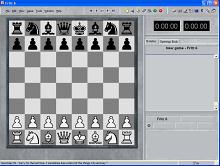 Fritz 6 1999

---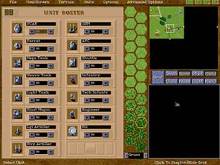 Front Lines 1994
Front Lines is a tactical wargame of the "near" future (set in 2020 or 2044, depending on whether you play the U. S. or German version). It can run in either single-player or two-player mode, and can use a head-to-head feature by modem. All the usual forces of the modern...
---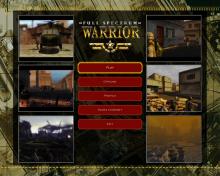 Full Spectrum Warrior 2004
Full Spectrum Warrior is a squad-based shooter designed to emulate the experience of real-life urban combat from the eyes of a light infantry soldier. Initially created as a training instrument for the United States Army, Full Spectrum Warrior will teach players the skill of coordinating attacks with fellow soldiers and...
---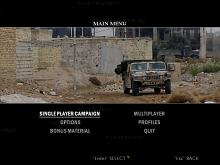 Full Spectrum Warrior: Ten Hammers 2006
Full Spectrum Warrior: Ten Hammers is a modern-day war simulation that incorporates authentic squad-based combat with real-time tactical maneuvers. As in its 2004 predecessor, Ten Hammers lets players assume the role of squad leader, issuing commands to multiple infantry squads through 12 levels of strategic action set within the fictitious...
---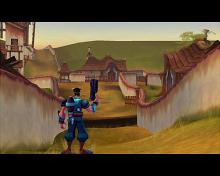 Future Tactics: The Uprising 2004
Future Tactics: The Uprising is an interesting amalgamation of RPG, First-Person-Shooter and best of all Turn-Based Strategy. Set in the not-too-distant future, Future Tactics depicts a post-apocalyptic semi-technological society. Nasty blue-green monsters, simply known as Creatures, have overrun the planet. Living life as gun-wielding nomads in the barren wastelands of...
---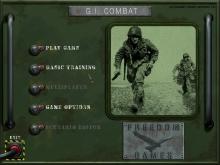 G.I. Combat: Episode 1 - Battle of Normandy 2002
G.I. Combat: Episode I, Battle of Normandy is a real-time strategy game featuring 3D environments constructed from terrain maps of Normandy. Psychology figures prominently, as it does in real warfare, and all eight different psychological states affect strategy and tactics. Scenarios are based the actual combat conditions in June 1944...
---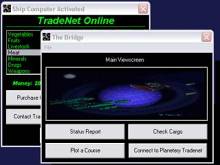 Galactic Capitalism 1995
Trade stuff in the universe. This is a Windows platform game. ...
---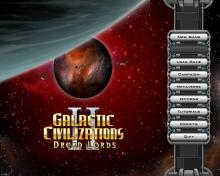 Galactic Civilizations II: Dread Lords 2006
The sequel to one of the best space "4X games" (Explore, Expand, Exploit, Exterminate) to grace the PC, Galactic Civilizations II: Dread Lords has a lot to live up to. Galactic Civilizations took the basic template for a space 4X game laid out in Master of Orion and greatly expanded...
---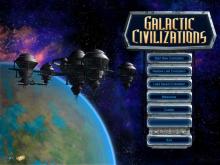 Galactic Civilizations: Ultimate Edition 2003
Lead your people to galactic conquest in this strategy title from Stardock Corporation. Along the same parsec as Shrapnel's acclaimed Space Empires IV and the popular Master of Orion games, Galactic Civilizations challenges strategists to conquer an entire galaxy, turn by turn. Players begin with little more than a colony...
---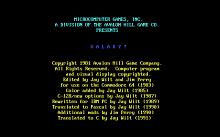 Galaxy 1991
Galaxy is a superb fan-made remake of a classic Avalon Hill game of the same name, designed by Tom Cleaver and released for the Commodore Business Machine (CBM) 8000 in 1981. In this simpler precursor to SSG's classic Reach for The Stars, you vie against computer players for control of...
---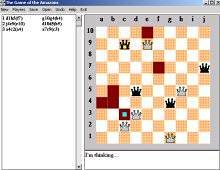 Game of the Amazons, The 1995
The Game of the Amazons is an excellent PC version of "El Juego de las Amazonas," an original, chess-based board game invented in 1988 by Walter Zamkauskas of Argentina. In this two-player game, each player controls four amazons which move like chess queens. From the official blurb: "After [the queen]...
---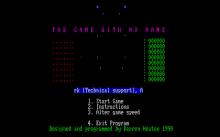 Game With No Name, The 1990
You have crashed your spaceship on a strange alien world and must collect diamonds on ten levels to power it up and get home. This platform/puzzle game is very difficult and, at times, frustrating, as the slightest mistake can (and will) take you right back to the beginning. In fact,...
---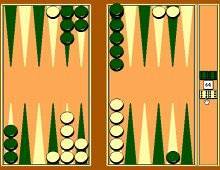 Games People Play, The 1990
The title pretty much says it all, a game package featuring two card games (Gin and Cribbage) and two board games (Checkers and Backgammon). Gin and Cribbage have personality based A.I. advisors and opponents. The checkers program is endorsed by the American Checker Federation and includes official play rules such...
---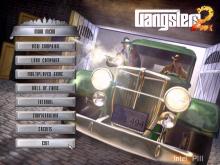 Gangsters 2: Vendetta 2001
Players again take the role of a prohibition era mob boss in this real-time strategy sequel to Hothouse Creations' Gangsters. Gangsters 2: Vendetta is designed to improve upon the original by enhancing the game interface and incorporating a more detailed, involving storyline, all while retaining the basic real-time combination of...
---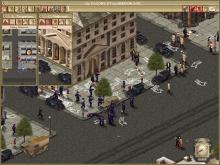 Gangsters: Organized Crime 1998
Gangsters: Organized Crime seats you behind the desk of a crime lord, dispatching goons and mercenaries to do your dirty work for you. As you rattle the mom and pop businesses for chump change, your intimidation will rise with your position in the underground. Operate your business fronts to hide...
---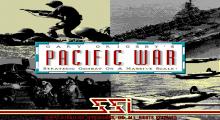 Gary Grigsby's Pacific War 1992
The complexity of Gary Grigsby's Pacific War will test the fighting spirit, tenacity and patience of any veteran wargamer brave enough to tackle it. With that in mind, any novice or weekend warrior is forewarned to enter at your own risk. The time spent learning every aspect of this game...
---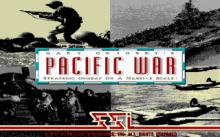 Gary Grigsby's Pacific War (2000) 2000
The classic 1992 wargame has been completely revamped with new artwork, new units, new everything! Every single unit, every single plane, every single ship, gun, tank, etc. are accounted for in this game! Play against the computer or watch computer play both sides. Do hotseat multiplayer, or conduct play by e-mail...
---