Strategy Games #41
Search a Classic Game: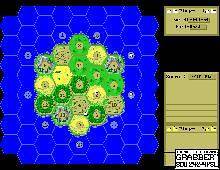 Settlers of Catan 1998
Settlers of Catan is a great computer version of a popular board wargame. The players in the game are settlers in the undeveloped land of Catan. You build roads, towns, and cities along the edges of different kinds of lands, and reap the harvests produced by those lands. You can...
---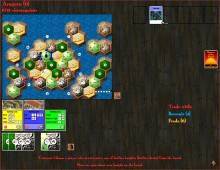 Settlers of Catan [2002] 2002
Settlers of Catan (2002) is yet another fanmade PC clone of classic German board game of the same name, originally published by Kosmos Games and later in the U.S. by Mayfair Games. For anyone who's never played the game, Settlers of Catan is a board game for 3-4 players (or...
---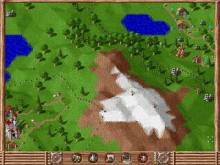 Settlers, The (a.k.a. Serf City: Life is Feudal) 1994
A strategy game with cartoony graphics and an innocent line in humour. At the start of the level you choose a starting point, the intention being to get lots of flat land as well as resources to mine and ideally existing sources of trees, stones and water (for fish). Your...
---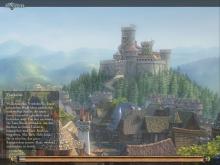 Settlers, The: Rise of an Empire 2007
With player input and a desire for realism, developers designed Settlers: Rise of an Empire to revolve around the seasons and environments of Earth. Gamers begin with acres of land and nothing more. They must command a group of workers to build roads and facilities that feed, clothe, protect, and...
---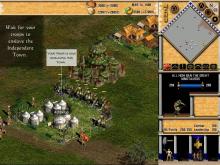 Seven Kingdoms 2: The Fryhtan Wars 1999
Shadowed by the tremendous success of Activision's Dark Reign and GT Interactive's Total Annihilation, another real-time strategy (RTS) game emerged last year that garnered critical acclaim but failed to tip the scale at retail with only 35,000 units sold to date (PC Data). The game was Seven Kingdoms, an ambitious...
---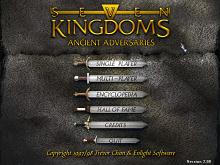 Seven Kingdoms: Ancient Adversaries 1998
If you enjoyed the excellent strategy game Seven Kingdoms then I really don't need to sell this enhanced version of the history sim to you. This time around, it's got more nationalities, completely new scenarios (15 more than last time), new gods, and an extra-devastating Advanced Weapon. After an impressive introductory...
---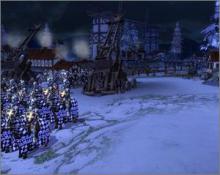 Seven Kingdoms: Conquest 2008
The third game in the Seven Kingdoms line, this 3D real-time strategy spans six millennia, beginning five thousand years ago in ancient Egypt and ending a thousand years in the future, in the year 3000 C.E. As in earlier games in the series (Seven Kingdoms [1997] and Seven Kingdoms II:...
---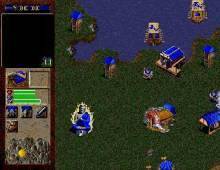 Seven Years War 1998
Seven Years War is a decent WarCraft II clone - that is, a real-time strategy game - based on the "Seven Years War," the period between 1592 and 1598 A.D. during which Japanese shogun Toyotomi Hideyoshi invaded Korea twice as part of his audacious plan to conquer China and divide...
---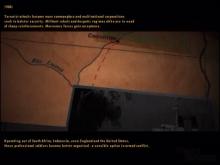 Shadow Company: Left For Dead 1999
Shadow Company: Left for Dead, a squad-based strategy game, strikes a nice balance between action and tactics but has flawed gameplay in areas that may spoil the game for some or just plain annoy others. The striking graphics, which render the terrain in realistic 3D, is the game's strongest feature....
---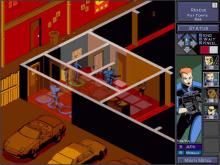 Shadow Watch 2000
Due to political collapse in Russia following the end of the Yeltsin era, the original International Space Station (ISS) program suffered serious setbacks. Now, the project has been revived through the joint efforts of NASA, the European Space Agency, the Brazilian Space Agency, the Chinese Space Agency and Russia. The...
---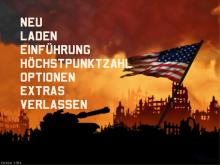 Shattered Union 2005
Shattered Union is a 3D, turn-based game of conquest, set in a discordantly imagined, alternate-reality United States. The country is at war with itself, and players can choose to lead one of seven bellicose factions: Greater California, The New Republic of Texas, the Heartland. Dixieland, the Yankee Union, or the...
---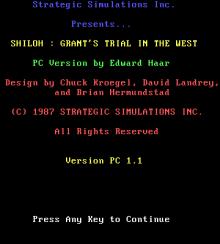 Shiloh: Grant's Trial in The West 1987
The major battle in Western Theater of American Civil War fought on April 6-7, 1862 near church Shiloh in Tennessee was the bloodiest battle between Union and Confederate forces. Historically Union forces lead by Maj. Gen. Ulysses S. Grant won in the battle and finished Confederate's hopes to block the...
---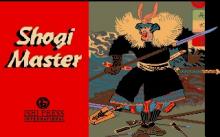 Shogi Master 1991
Shogi is the Japanese version of the game of chess. The pieces are similar to conventional chess and the objective is the same, but subtle differences make it more exciting in many ways. You may promote any piece which reaches the other side of the board, and you have the...
---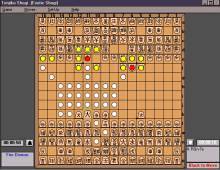 Shogi Variants 1998
Shogi Variants is a great freeware game for Windows that boasts a wide range of variants of Shogi, a popular Japanese chess game. The official description says it all: "Shogi Variants is a freeware Windows program to play 'Shogi'... or one of 16 other ancient and modern Shogi variants. The...
---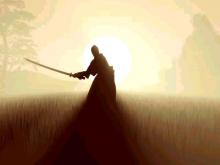 Shogun: Total War 2001
Mystery and intrigue surround the period of feudal Japan featured in Shogun: Total War. The images of warriors wielding ancient swords coupled with traditional Japanese music in the soundtrack create an ambience of great importance. The game is both factual and fictional with a portion of the game dedicated to...
---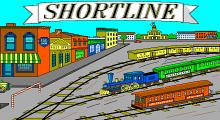 Shortline Railroad 1992
Shortline is an excellent beer-and-pretzel realtime railroad management game that eschews complicated financial aspects (as in A-Train) and all realistic factors in favor of the pure joy of creating a miniature railroad. You goal is to assure an uninterrupted collision-free passage of different trains to target points, and your success...
---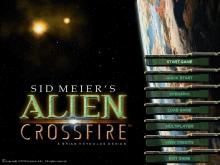 Sid Meier's Alien Crossfire 1999
Sid Meier's Alpha Centauri, the game for which this expansion is designed, is an incredibly complicated strategy title with an extremely steep learning curve that requires mastering a dictionary's worth of world-class techno-babble. As such, approaching the expansion, Sid Meier's Alien Crossfire, is enough to give one pause since quite...
---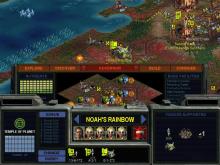 Sid Meier's Alpha Centauri 1999
With his latest title, it isn't so much that Sid Meier has done it again, but rather he's done more. And more of a good thing it is indeed. Sid Meier's Alpha Centauri is an excellent sequel to Civilization and Civilization II with the colonization ship arriving on a strange...
---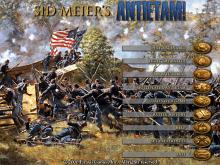 Sid Meier's Antietam! 1999
Sid Meier's Gettysburg! was a combination of challenging strategy and attention to detail. Now, with the follow up title Sid Meier's Antietam!, fans of the genre can expect more of the same with this 3D real time war strategy game, Firaxis' second Civil War installment. The attention to detail will likely...
---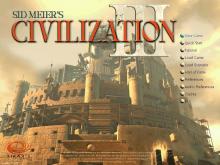 Sid Meier's Civilization 3 2001
For over 20 years, master game designer Sid Meier has produced a steady stream of titles shaping the landscape of the gaming world, and now Sid Meier's Civilization III gives you the opportunity to shape a virtual world as you see fit. The third installment in the famous Civilization series...
---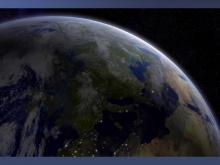 Sid Meier's Civilization IV 2005
From humble beginnings as a prehistoric tribe of hunters and gatherers, to a far-flung future of extra-terrestrial colonization, players lead their people to dominate Earth and beyond in this era-spanning game of empire-building. A true living legend of computer game design, Sid Meier invites strategists to conquer the world all...
---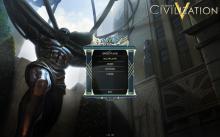 Sid Meier's Civilization V 2010
Civ 5 is a bona fide Sid Meier's Civilization game, worthy of the series' title and heritage. It is also the farthest removed, most different game from its predecessors yet. It is most different not because of any particular rule change or graphical enhancement, but because of the way it...
---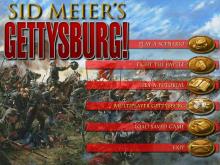 Sid Meier's Gettysburg! 1997
Sid Meier's Gettysburg! manages to do what many similar takes on the great conflict have failed to do -- take the events of the battle and present them with epic grandeur yet keep them simple to play without getting bogged down with too many rules. The actual gameplay is set in...
---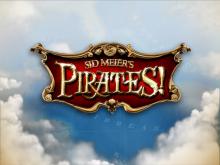 Sid Meier's Pirates! 2004
Led by renowned developer Sid Meier, Firaxis reprises one of the most universally acclaimed titles of the early days of computer gaming. This 2004 version of Sid Meier's Pirates! follows the multi-genre design of the 1987 original, while updating both presentation and gameplay with contemporarily cutting-edge technologies. Players take the...
---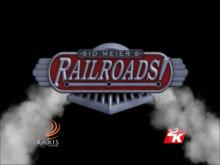 Sid Meier's Railroads! 2006
Make tracks and deliver the goods to become a powerful adversary and businessperson in a reincarnation of the classic game, Sid Meier's Railroads! Much like the original, this edition of Sid Meier's Railroads! features the challenge of creating a railroad empire by making something out of nothing during a time...
---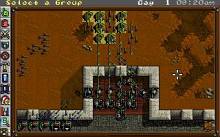 Siege 1992
Once upon a time in the land of Gurtex, the Forces of Darkness rose up in defiance of the Children of Light. This gruesome horde of evil-doers besieged four castles/fortresses in an attempt to throw the world into an era of darkness and chaos. By pillaging villages, destroying the countryside,...
---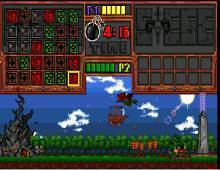 Siege (Freeware) 2001
Siege is an excellent and unique puzzle/strategy game from Fallen Angel Industries. The review at Total Klik says it all about this underrated gem: "Siege blends the strategy and puzzle game genres to create something exceptionally unique. Using 1 of 6 generals you war with each other with 20 unit types...
---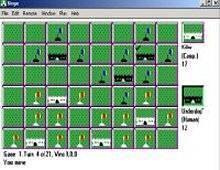 Siege! (a.k.a. Freedom Under Siege) 1992
Siege! is an interesting and unique board game that plays like a more 'real-world' version of Checkers. Your objective in the game is to control the most territory on the board after a given number of turns. The game revolves around placing four kinds of structures and use their 'spheres of...
---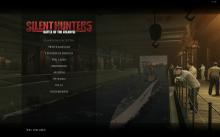 Silent Hunter 5: Battle of the Atlantic 2010
Ubisoft's long-running submarine simulator returns to the briny deep of the Atlantic Ocean and Mediterranean Sea, offering gamers a series-first opportunity to helm and explore their U-boats from a first-person perspective in Silent Hunter 5: Battle of the Atlantic. Historically based scenarios find players disrupting Allied supply lines, prowling enemy...
---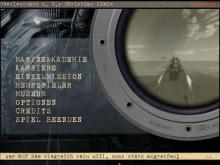 Silent Hunter III 2005
The SSI's classic submarine sim series returns to take players beneath the dangerous waters of World War II. Ubi Soft's Silent Hunter III runs on a new 3D game engine, designed for realistic water modeling and detailed cabin surroundings. This third game's interface is intended to be more intuitive and...
---