Strategy Games #11
Search a Classic Game: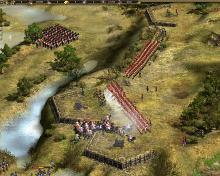 Cossacks II: Battle for Europe 2006
Fans of the Cossacks series are plunged back into the 19th century environment of Cossacks II: Battle for Europe where nations just await conquering. The game encourages players to explore the diplomatic and economic aspects of warfare, as well as the militaristic. Players must use all the assets available to...
---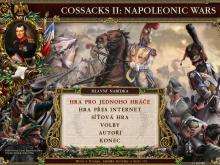 Cossacks II: Napoleonic Wars 2005
The first full sequel to 2001's successful Cossacks, Cossacks II: Napoleonic Wars takes players to 19th century Europe for more fast-paced, real-time battle. Improving on the original, this 2005 release runs on an engine featuring enhanced graphics and the ability for thousands of units to appear on the same game...
---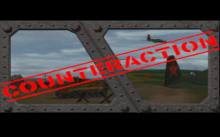 Counter Action 1997
Counter Action is a real-time strategy released when, due to success of Command & Conquer, many clones started to appear. What really differs this game from almost all RTS-titles of that time is its setting. Game actions take place in World War 2 on the East front. Player can take...
---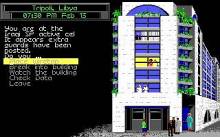 Covert Action 1990
Covert Action, created by Sid Meier, is a game that focuses on a topic that, for some reason, isn't covered very thoroughly in the gaming industry. I'm talking about spying. Why hasn't wanted to step into James Bond's shoes and chase down a criminal to their lair? Well, Covert Action...
---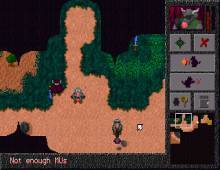 Crazy Cows 1998
Crazy Cows is a turn-based action/strategy game much similiar to the turn-based combat modes introduced by games like Jagged Alliance or X-Com although less complex. The game itself is only one big battleground where two teams: the Grey Cows, and the Brown Cows (Yes, the heroes are cows). Each team must battle each other...
---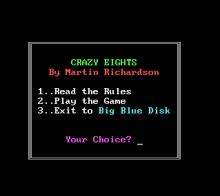 Crazy Eights 1988
This adaptation of the classic card game was included in Big Blue Disk #21. In it, the player faces a computer opponent, using the keyboard to pick which card to play next. As in the card game, the player's object is to get rid of all of his or her...
---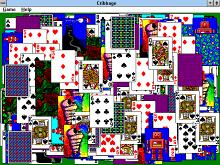 Cribbage 1991
The object of the game is to be the first player to reach 121 points. The current point totals are shown in two different ways. The values are shown in the ""Computer's Score"" and ""Player's Score"" score box. These same values are also represented as pegged values on the cribbage...
---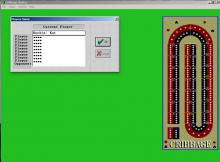 Cribbage Master 1992
Play Cribbage against one of six different computer players ranking from most experienced to most inexperienced. The game has a "computer misses" option which will make the computer miss counting it's points randomly. It can be set to have the computer player speak it's points as it counts them up....
---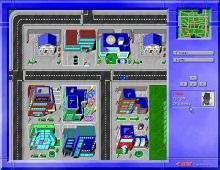 Crime Fighter 2002
In the near future, gangland crime runs rampant. And you and up to three other friends are fighting to become the boss of the criminal underworld in a small city. You must commit various crimes, such as burglary, pickpocketing, robbery, kidnapping, assassination, and smuggling to climb through the ranks. Each...
---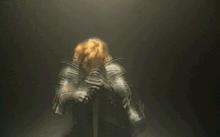 Crusade 1995
Despite the name, this game is not about the historical crusades. The scenarios in Crusade are fully fictional and in the campaign you spend your time conquering hostile castles. The graphics are the standard look of round-based tactical games: A map with hexagonal fields. You can use 15 different units, from...
---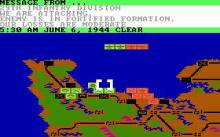 Crusade in Europe 1985
Conflict in Vietnam, Crusade in Europe, and Decision in The Desert are three outstanding wargames, collectively released as "Command Series," remain to this day some of the most well-balanced and fun wargames ever made. Designed by the powerhouse duo of Sid Meier and Ed Bever, all three games feature innovative...
---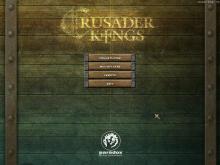 Crusader Kings 2004
Crusader Kings utilizes the Europa Universalis game engine, but presents the medieval fiefdoms of Europe from 1066 to 1419. The Crusader Kings map includes the Urals on the eastern edge, as well as parts of Persia and the coast of North Africa. In a twist, games of Crusader Kings focus...
---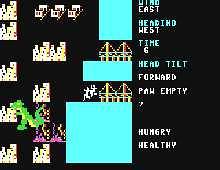 Crush, Crumble & Chomp! 1983
Crush, Crumble & Chomp let you assume the role of a movie-style monster, becoming one of any number of giant crawling, swimming, or flying beasts. Technically CC&C is a strategy game; you have to keep an eye on several statistics, including your health, appetite, and even such minute details as...
---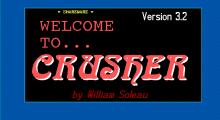 Crusher 1991
An interesting puzzle game where you must complete multiple tasks in order to win the game. You are in a dungeon and must collect 10,000 points before receiving your first objective. To collect points, you must collect diamonds and crush your enemies. While doing so, you must avoid running out...
---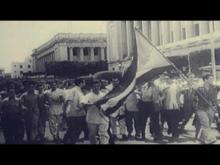 Cuban Missile Crisis: The Aftermath 2005
Cuban Missile Crisis: The Aftermath is a real-time strategy game inspired by 1962's escalating conflict between the USA and USSR, where Soviet nuclear missile installations were found on the island of Cuba. Yet the game views the events through a revisionist lens, exploring a "what if" scenario of nuclear war...
---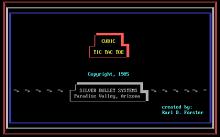 Cubic Tic Tac Toe 1985
A solid 3D version of Tic Tac Toe, Cubic features a strong AI, 2-player mode, and a lot of "extras" that suggest high production value, such as complete on-line rules, difficulty levels, and more. The idea is simple: make a row of O's or X's in any direction, and prevent...
---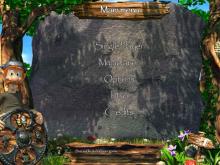 Cultures 2000
Created by the makers of Settlers II, Cultures follows a similar strategic community building vein, with stronger emphasis on combat (these are Vikings, after all). It also draws comparisons to a variety of other strategy, simulation and management titles, such as Age of Empires or 1602 A.D. And in a...
---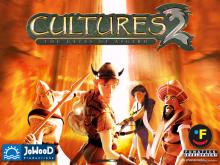 Cultures 2: The Gates of Asgard 2002
Inspired by the apocalyptic Norse myth of Ragnarök, this sequel to Cultures puts players in the role of Bjarni, a Viking who is faced with the premonition of an epic battle between Good and Evil. Hoping to hold off the end of the world, Bjarni sets out on a journey...
---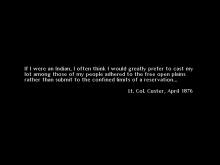 Custer's Last Command 1995
Custer's Last Command is a hex and turn-based wargame recreating the Battle of the Little Bighorn taking place on June 25-26 during the Great Sioux War of 1876, which ended with decisive Native American victory over the U.S. Army. The battle can be played from Custer's or Indians' side, with optional...
---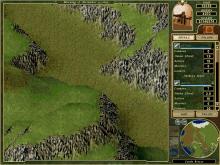 Cutthroats: Terror on the High Seas 1999
Create your own pirate army in this R-rated strategy game dubbed Cutthroats: Terror on the High Seas -- that's "Arrr-matey!" It's an involved quest that runs you through an adventure of many years and several ships. The action is slow moving, even when it's happening, so don't expect the story...
---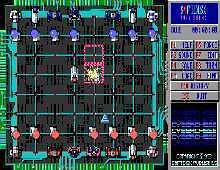 Cyber Chess 1992
A chess game with cyber-/Tron-like theme. The layout of the board has been modified to have pieces rest on intersections instead of squares, but the gameplay is identical to chess. ...
---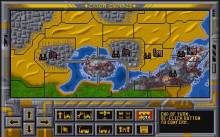 Cyber Empire (a.k.a. Steel Empire) 1992
Predecessor to the highly succesful (and more complex) Fantasy Empires. A tactical and strategic turn-based game of robotic combat, land conquest, and city siege. ...
---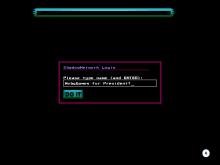 CyberJudas 1994
CyberJudas improves on its predecessor, Shadow President, by being stimulating and original in both concept and playability. The game presents the player with seemingly unending chances to excel or flop at holding the highest position in the land. As the President, you are faced with making huge decisions regarding foreign...
---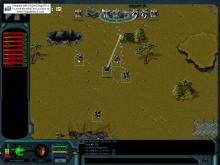 Cyberstorm 2: Corporate Wars 1998
It's the year 3569. You are a businessman who wants to become a powerful mining magnate. To reach your goal, you'll have to fend off competition from seven other huge corporations. To make it to the top of the heap, you'll need to take control of a newly discovered jumpgate...
---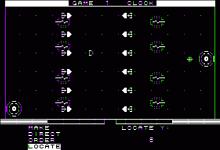 Cytron Masters 1980
Designer extraordinaire Dani (nee Dan) Bunten's third game for SSI is Cytron Masters, a fun futuristic 2-player strategy game that not only pushes the Apple II's hardware to its limits, but also is one of the first truly playable real-time games. Two players battle it out in a battlefield, testing...
---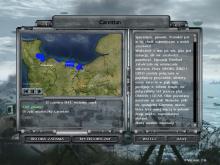 D-Day 2004
Set at what many consider the turning point of World War II, this real-time game focuses on battlefield strategy and tactics. Gamers will equip their troops, review recon, and head to battle in a dozen single-player missions. As many as eight players can compete together in the game's multiplayer mode,...
---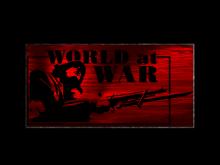 D-Day: America Invades 1995
D-Day: America Invades by Avalon Hill allows players to re-enact one of seven historic battles with themselves as commanding officer. They must engage and battle the enemy while avoiding ambushes and keeping their lines of supply open. An extremely realistic combat sim, the game calls on players to keep track of...
---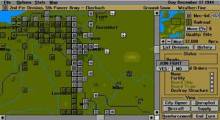 D-Day: The Beginning of the End 1994
One of the interesting features of D-Day: The Beginning of the End is the option which allows you to manipulate the opening scenario settings and create conditions vastly different than the historically based defaults. Besides assuring diversity in replay situations this option presents the player with a definite chance to...
---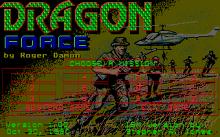 D.R.A.G.O.N. Force 1989
An average squad-level tactical game, D.R.A.G.O.N. Force is Interstel's attempt to apply the same level of complex and realism used in Starfleet games to small-arms tactics . The result is mixed: while the game is decidedly more realistic than other games of its type, its realism ultimately results in a...
---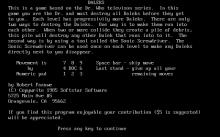 Daleks 1985
Following in the footsteps of the early UNIX game Robots (and perhaps from there the still-earlier BASIC game Chase?), this game puts the player in charge of a little protagonist, often claimed to be The Doctor, occupying a position on a top-down grid which is otherwise strewn, not with mines,...
---