Strategy Games #11
Search a Classic Game: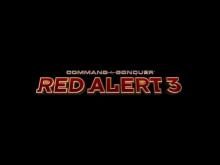 Command & Conquer: Red Alert 3 2008
A mysterious and technologically advanced third party joins the fray in the third installment of EA Los Angeles' alternate history real-time strategy series. With the Allies closing in, the Soviets make one last-gasp effort to turn the tide of the war, and use an experimental time-travel device to kill Albert...
---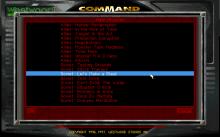 Command & Conquer: Red Alert: The Aftermath 1997
Following on the heels of the first expansion to Command & Conquer: Red Alert -- Counterstrike, comes Command & Conquer: Red Alert -- The Aftermath -- it's time to clean up the mess! This gut-wrenching sequel will test and challenge you through 18 new missions, created by the original design...
---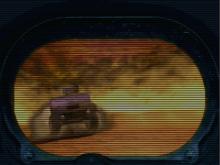 Command & Conquer: Sole Survivor 1997
Command & Conquer: Sole Survivor is a competitive online release fashioned after the original Westwood Studios 2D real-time strategy. Players take control of only one unit in this game, to enter deathmatch and capture-the-flag type contests across conventional 2D RTS style maps. While there is no real resource management involved...
---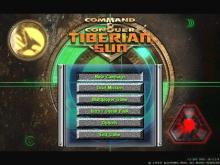 Command & Conquer: Tiberian Sun 1999
Very few games have ever had the amount of hype and the number of expectations to live up to as Command & Conquer 2: Tiberian Sun. Tiberian Sun is the official sequel to the original Command & Conquer, with the excellent Command & Conquer: Red Alert and a few expansion...
---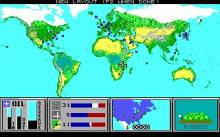 Command HQ 1990
A one-on-one, real time strategy war game. Conquer the world or fight smaller battles. Choose your time period/scenario (1918, 1942, 1986, 2023, or ????); the later the date the more advanced the game. The 1918 games provide only land and sea units. 1942 adds air units and carriers. 1986 and...
---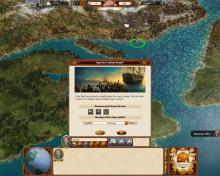 Commander: Conquest of the Americas 2010
Commander: Conquest of the Americas is a seafaring title that has you in control of one of seven European colonies in its attempt to conquer the New World. You'll oversee your colony's resources, production, military, and other assets while forging alliances with natives and establishing lucrative trade routes. The game's...
---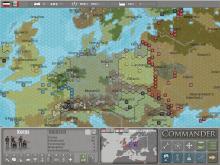 Commander: Europe at War 2007
Gamers can relive the conflicts of World War II from an Axis or Allied perspective in Commander: Europe at War. The turn-based action finds grognards and novices alike commanding 12 different military unit types, from infantry to submarines, as they take part in six pivotal battle scenarios, including the D-day...
---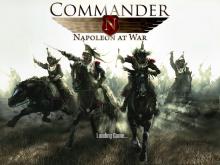 Commander: Napoleon at War 2008

---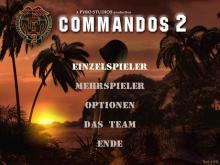 Commandos 2: Men of Courage 2001
Commandos 2 is a sequel to the original real-time strategy games Commandos: Behind Enemy Lines and Commandos: Beyond the Call of Duty. As in these earlier games, players take control of Green Beret "Tiny" and his group of highly trained operatives, behind enemy lines in war-torn World War II Europe....
---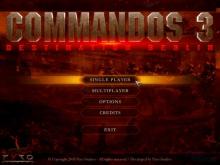 Commandos 3: Destination Berlin 2003
Commandos 3: Destination Berlin continues Pyro Studio's Commandos series of tactical games. Destination Berlin takes players to Stalingrad, Gestapo HQ in Berlin, Omaha Beach on D-day, and all across war-torn Europe. Destination Berlin features smaller maps with an emphasis on detail. Each scenario requires different tactics, and some missions can...
---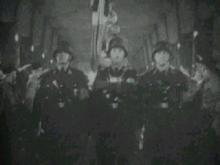 Commandos: Behind Enemy Lines 1998
Commandos: Behind Enemy Lines is an addictive, well-produced game. It is the kind of game that tricks you into playing it until the wee hours of the morning. By the time you finally stop, it is time to get out of bed. Graphically, Commandos is great. Each level contains many intricate...
---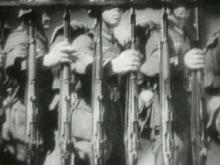 Commandos: Beyond the Call of Duty 1999
Commandos: Beyond the Call of Duty is an incredibly difficult, incredibly fun and incredibly addictive game for your Windows-based computer. It is the kind of game that causes you to lose track of time, forsaking food, sleep and human companionship. It is a game that draws you in so completely,...
---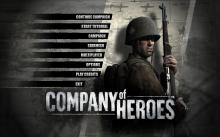 Company of Heroes 2006
From the first, where you are placed in control of a brigade of troops tasked with landing on Omaha Beach and destroying German 88s, Relic's Company of Heroes grabs you and doesn't let go. With startlingly realistic graphics and sound, innovative and intuitive gameplay, and deeply compelling subject matter, CoH...
---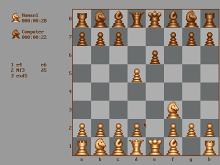 Complete Chess System 1993
Complete Chess System is a Chess game that allows you to play a match against your computer. The game comes with a set of historical games played by pros. With a skill level similar to those of national champions the game is meant for professional chess players. The game of...
---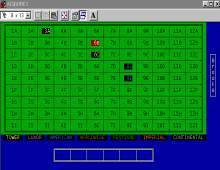 Computer Acquire 1991
Computer Acquire is a faithful translation of AH's famous boardgame of the same name. In this game of oligopoly, up to 6 players, any of which can be computer-controlled, compete to build a hotel chain through acquisition. A more detailed description from the great Sid Sackson fansite: "The game is...
---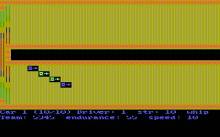 Computer Circus Maximus 1984
Computer Baseball is a game of both strategy and statistics. Managers manipulate pinch hitters, infield positions, relief pitchers and base runners. 28 major league teams are provided to choose from and data for new teams can be entered as well. Starting the game, you have four options to choose from: playing...
---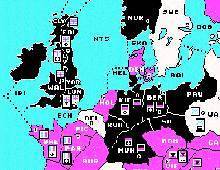 Computer Diplomacy 1984
Avalon Hill's classic strategic board game in its first commercial adaptation. Choose a country to play as, and attempt world domination. ...
---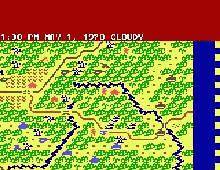 Conflict in Vietnam 1986
The third and final installment in Microprose's Command series of war games simulates five key battles in Vietnam, beginning with the defeat of the French colonial army in 1954 and culminating in the 1972 victory of the Viet Cong against South Vietnam forces. Conflict in Vietnam adapts the well tried...
---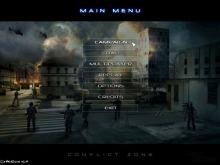 Conflict Zone 2001
Players assume the role of a either a dictator of an independent nation or the role of the International Corps of Peace. Each role features 16 missions to be completed with world peace being the ultimate goal. While wars will be waged and won, political and ethnic clashes will need...
---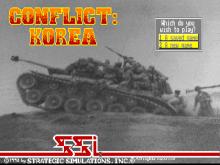 Conflict: Korea 1992
Assuming you're a glutton for punishment but a stalwart soul who can't stand to see a bully push people around, you've come to the right place when you boot up Conflict Korea. M.A.S.H it isn't but you can still get great satisfaction by turning the tide on the North Korean...
---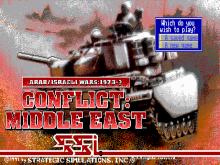 Conflict: Middle East 1991
Another in the continuing series of war games fostered by SSI, Conflict: Middle East concentrates on an area previously only touched on by games in the genre. Specifically, the ongoing tumultuous conflict between Israel and the Arab states sets the scene for this narrowly focused look at the 1973 Yom...
---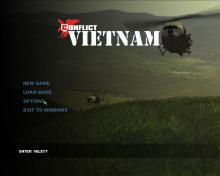 Conflict: Vietnam 2004
The third in the Conflict series of squad-based shooters, Conflict: Vietnam revolves around four American soldiers trapped behind enemy lines during the Tet Offensive. Including 14 missions in locations ranging from the Vietnamese jungle to small villages, players will encounter numerous enemies as they attempt to travel 100 miles to...
---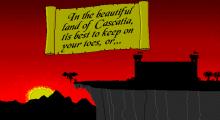 Conquered Kingdoms 1992
Conquered Kingdoms is a solid attempt to create a new world in the land of fantasy. The major focus of the game is at the strategic level rather than individual unit tactical maneuvers. You do have to control your troops as to location and if there are multiple enemies to...
---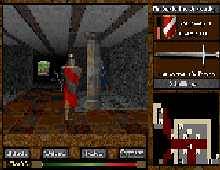 Conqueror AD 1086 1995
Strategy/managerial game set in the medieval England, much like Defender of the Crown. You start out as a young knight in control of a small fiefdom and perform the usual managerial decisions to develop your economy, raise an army and expand your territory. RPG and arcade gameplay are also thrown...
---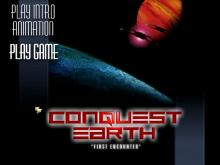 Conquest Earth 1997
Conquest Earth is your typical Earth versus Alien Menace scenario, though this time ET hails from Jupiter. As a matter of fact, the Jovian assailants are an interesting lot; they can disguise themselves as inanimate objects or human vehicles, and can even join together to form more powerful combat units....
---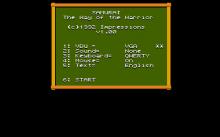 Conquest of Japan (a.k.a. Samurai: Way of The Warrior) 1992
In Impressions turn based wargame Conquest of Japan, much will be very familiar to fans who have played earlier efforts that utilize the Micro Miniatures system. Although game play has been enhanced considerably over preceding releases, the troop movement routines are still not as smooth as one might wish as...
---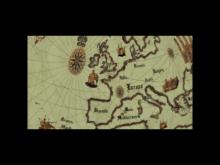 Conquest of the New World 1996
Ah to play God. Who can honestly say the idea is not utterly fascinating? Like Sim City and Civilization before it, Conquest of the New World allows players to meddle in the lives of some would be explorers. Play begins when your humble colonists arrive on a, as yet, hidden,...
---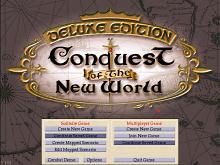 Conquest of The New World: Deluxe Edition 1996
Imagine, if you will, a starving crew aboard a lost ship. A basket of food that eluded them previously is found and the entire crew goes berserk, attacking one another for this last bit of sustenance, intent on getting their share. The premise holds true for the discoverers of the...
---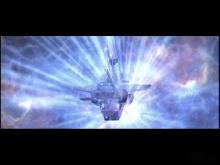 Conquest: Frontier Wars 2001
Much like StarCraft, the main focus of Conquest: Frontier Wars is on harvesting raw materials for resources, building and developing an infrastructure in the form of ships, structures, and technology, and real-time tactical combat. Managing forces in multiple interconnected star systems simultaneously, while ensuring that supply lines are maintained to...
---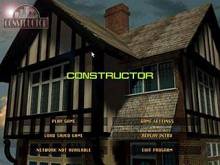 Constructor 1997
The goal in Constructor is to build a town, generate a flow of income, and keep the residents happy. As the game progresses towards the more advanced stages, the player competes with other builders (computer or human controlled) for the prime locations in which to build a new community. Gaining...
---