Strategy Games #16
Search a Classic Game: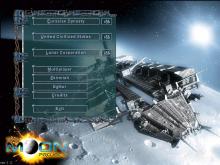 Earth 2150: The Moon Project 2000
Moon Project is the follow up 3D real-time strategy stand-alone title to Earth 2150. Continuing the storyline, a secret Moon project, SunLight, is at the center of three campaigns with more than 30 missions, featuring the Lunar Corporation, the United Civilized States, and the Eurasian Dynasty. Moon Project is similar...
---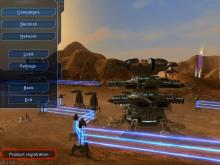 Earth 2160 2005
The style, substance, and storyline of Reality Pump's Earth 3D real-time strategy game series carry on in Earth 2160. Following a pattern set by the original Earth 2140 (1997) and its first sequel, Earth 2150 (2000), this third full title in the series is set ten years after the last,...
---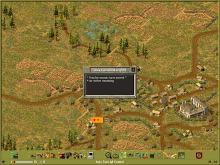 East Front 2 1999
East Front II is everything the original East Front should have been. That's good news if you're new to the East Front series, as East Front had a great premise and a good system but was, unfortunately, marred by some serious problems. On the other hand, if you're a veteran...
---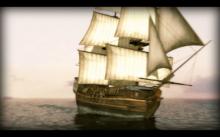 East India Company 2009
Players can travel back to the Age of Sail and use exploration, naval warfare, and merchant fleets to turn small nations into vast trading empires in East India Company. Gamers lead the British, Dutch, French, Danish, Portuguese, Swedish, Italian, or Spanish fleets as they establish profitable trade routes, capture strategic...
---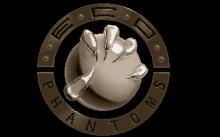 Eco Phantoms 1990
After six years away from Earth, your delivery contract is finally over, you've been paid a fat cheque and you can't wait to get home. As your ship gets closer and closer to the old beloved blue planet, the anticipation mounts. But wait! What's this? The earth is an unfamiliar, grey...
---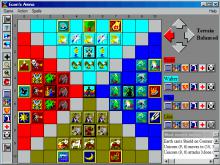 Econ's Arena 1994
Econ's Arena is a tactical game in which the four ancient elements (fire, water, earth, air) are fighting each other. Every element has unique troops which differ in moving range, life energy and combat strength. To win the game you either have to defeat the other elements or find three...
---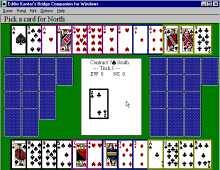 Eddie Kantar's Bridge Companion 1994
Endorsed by one of the world's most famous players, Ed Kantar's Bridge Companion is one of the few bridge games that focus on teaching the basic rules, similar to Maurice Ashley Teaches Chess for chess. The game incorporates three popular European bidding systems, Goren, 4-card majors, and 5-card majors. The highlight...
---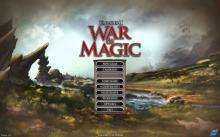 Elemental: War of Magic 2010
Elemental: War of Magic is an empire-building strategy game set in a classic fantasy world. The player becomes sovereign leader of a great but troubled nation in the world of Elemental, where swords and sorcery rule. To survive, the sovereign must build up the nation, through exploration, expansion, and exploitation...
---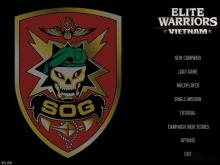 Elite Warriors: Vietnam 2005
This first-person, squad-based shooter is set in the jungles of Southeastern Asia during the Vietnam War. Players take the role of a special forces officer to lead Montagnard tribesmen ("Civilian Irregular" soldiers) and Greet Berets through a series of missions involving rescue, capture, recon, and other objectives. Elite Warriors: Vietnam...
---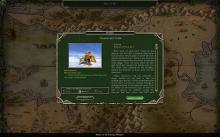 Elven Legacy 2007
A sequel to the fantasy-themed turn-based strategy game Fantasy Wars, Elven Legacy puts a new emphasis on nonlinear storytelling and custom mission creation. The ultimate goal is to restore the Elven race to glory, and two primary game modes let players undertake their epic journey on behalf of the Elves...
---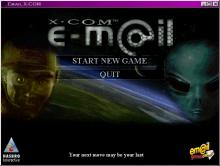 Em@il Games: X-COM 1999
Hasbro Interactive em@il Games: X-COM -- First Alien Invasion is an interesting -- though slow moving -- game which is a good deal of fun. Playing it is a bit like playing chess by mail, though not nearly as difficult. To be honest, when I first loaded the game onto my...
---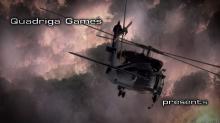 Emergency 2012 2010
Emergency 2012 has you assuming control of the world's rescue operations, which include fire, rescue, police, and other skilled specialists. Your objective is to quickly and efficiently respond to 12 potentially life-threatening missions to ensure the survival of those involved. From raging fires to earthquakes in locations around the world,...
---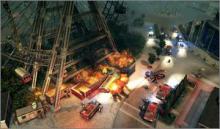 Emergency 2013 2012

---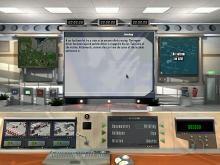 Emergency 2: The Ultimate Fight for Life 2002
Players in Emergency 2: The Ultimate Fight for Life are tasked with coordinating immediate response teams to situations involving fire, rescue, hostage recovery, and disasters (manmade and natural) by managing aspects such as crowd and road control, injuries, negotiations, and more. As in real life, efficiently controlling the scene is...
---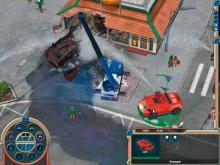 Emergency 3 2005
Emergency 3 is both an exasperating and riveting game, which seems strangely appropriate given its disaster rescue theme. If any other release demanded this much work, inspired this much frustration, players would be expected to turn off the computer and promptly use the software for their next drink coasters. Emergency...
---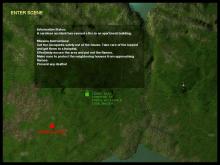 Emergency: Fighters for Life 1998
Accidents, crimes, catastrophes -- life is filled with emergencies. Some are man-made, others the result of natural disasters beyond man's control. In Emergency Fighters for Life you are the buffer between death and salvation for the many victims caught in these disastrous situations. You'll face life and death decisions and...
---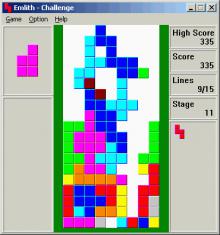 Emlith 1992
This Tetris clone has a few slightly unusual features: it is possible to control the game with either mouse or keyboard, and the player has a great deal of control over the size of the playing field and which shapes are included. There are three preset collections of shapes...
---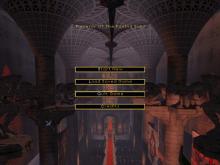 Emperor of The Fading Suns 1996
Far in the future, humanity has expanded throughout the universe. Cultures have flourished throughout the galaxy, but peaceful moments are often stained by strife and contention. This is such a time. The emperor, eager to take the authority of the powerful church into his hands, has been assassinated, and chaos...
---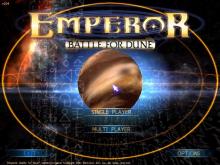 Emperor: Battle for Dune 2001
Westwood Studios returns to the sand dunes of Arrakis in hopes of striking pay dirt, not in spice, but the spirit of the world that launched the real-time strategy (RTS) genre in 1992 with Dune II. Instead of rediscovering that winning blueprint, they turn up a voracious monster lurking beneath...
---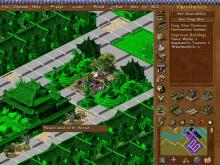 Emperor: Rise of the Middle Kingdom 2002
The historically themed city-building made popular in Impressions games such as Caesar III and Zeus: Master of Olympus moves from the Mediterranean to the Far East with this release set in ancient China. Emperor: Rise of the Middle Kingdom takes players behind the Great Wall to nurture a metropolis that...
---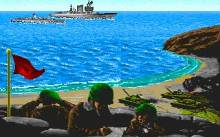 Empire Deluxe 1993
An updated version of White Wolf's earlier Empire game, which was based on a wargame dating back to early mainframe days. One to six players (human or computer with three levels of intelligence) compete to conquer the world using their ground, air, and sea units. There are three versions of the...
---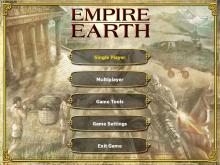 Empire Earth 2001
As a rule, the history of humanity's time on Earth is usually summed up by the development of mankind's tools and weapons. Since games about armaments tend to fare better than games about hardware, it is little wonder that Empire Earth charts the 500,000+ history of man by advancements in...
---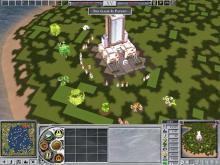 Empire Earth II 2005
Real-time strategists lead humble, stone-age tribes to conquer the world, through 15 epochs spanning 12,000 years of humankind's past, present, and future, in this Mad Doc Software sequel to Stainless Steel Studios' critically acclaimed Empire Earth. Free-form and multiplayer gamers can choose their factions from a wide selection -- German,...
---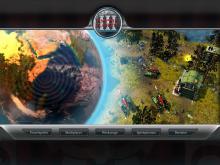 Empire Earth III 2007
One of the more ambitious real-time strategy games at the time of its release, the original Empire Earth offered 21 authentic civilizations, four historical-based campaigns, a scenario editor, and 14 time periods spanning 500,000 years. It also had a manual that could kill a chihuahua if it accidentally slipped out...
---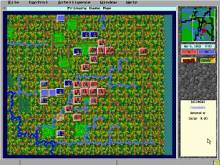 Empire II: The Art of War 1996
Empire II: The Art of War is a further update of the classic computer wargame. (See Empire Deluxe.) This version includes more terrains and more sighting and movement rules. A significant change is that land units can take damage in a skirmish instead of simply winning or losing (being destroyed)....
---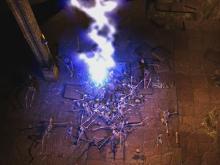 Empire of Magic 2003
Empire of Magic is a turn-based strategy game following the adventures of a young magician, Artemian. Players will begin their adventure by investigating the disappearance of a local prince. However, Artemian's quest quickly expands as undead hordes ravage a falling empire and civil war begins. Sixteen scenarios take players through...
---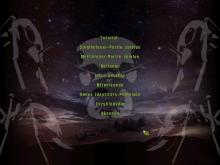 Empire of the Ants 2000
Based on the book of the same name by Bernard Werber, this unusual game from Microids challenges players to feed their workers, expand their colony, and protect the queen at all costs. Though perhaps borrowing slightly from Maxis' 1991 SimAnt in theme and setting, Empire of the Ants offers state-of-the-art...
---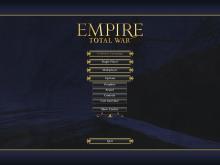 Empire: Total War 2009
After conquering feudal Japan, imperial Rome, and Europe's middle ages (twice!), The Creative Assembly's veteran strategy series turns its attention to the New World in Empire: Total War. The game is set in the 1700s, when technological advances and tall ships empower nations to travel the globe. Untold riches await...
---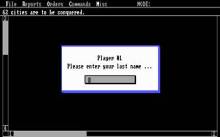 Empire: Wargame of the Century 1987
The object of the game is simple - gain control of the entire world by using your armies to crush your opponents. You'll start off with a city, which must then produce armies, that are used to conquer more cities. The array of unit types is limited to eight, including...
---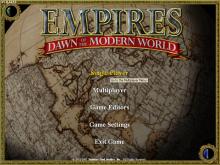 Empires: Dawn of the Modern World 2003
Much like Stainless Steel Studios' first game, Empire Earth, Empires: Dawn of the Modern World is a 3D strategy title in which players must lead a civilization to global domination. The game takes place from 950 AD to 1950 AD, which includes the Middle Ages, Gunpowder Age, Imperial Age, World...
---