Strategy Games #16
Search a Classic Game: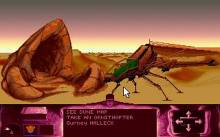 Dune 1992
Based on the legendary Frank Herbert novel of the same name and visually inspired by the 1984 David Lynch movie, Dune is a strategy-adventure hybrid where the player takes the role of young Paul Atreides, the son of Duke Leto. The Emperor Shaddam Corrino IV has given the Atreides House...
---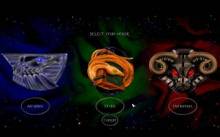 Dune 2000 1998
"You will die on this planet. We have seen it," is the prediction that comes from the Bene Gesserit Sisterhood as the game, based on the epic novel, begins. Instead of sure death, it is more likely that players will just get addicted to the game. Missions can be played from...
---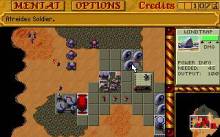 Dune 2: The Battle for Arrakis 1992
Dune II may forever be remembered as the first game to workably combine the logistical challenges of strategic command with the quick-paced chaos of combat action. Unlike Virgin Interactive's original Dune, an adventure which recounted the story of Paul Atreides, Dune II is a mission-based strategy game set in the...
---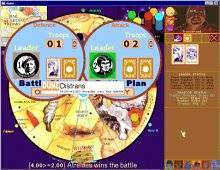 Dune Emulator, The 2003
The Dune Emulator is a superb PC implementation of Avalon Hill's classic boardgame Dune. In the author's words, "[this] is a labour of love undertaken primarily as a means of learning the Allegro game programming library." Although the game unfortunately does not have any computer players, it does offer a...
---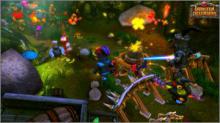 Dungeon Defenders 2011

---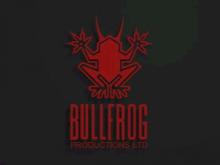 Dungeon Keeper 2 1999
Anyone who has ever played Bullfrog's original Dungeon Keeper will have some idea about what's in store for them in the sequel. But, therein lies the tiniest part of a problem with Dungeon Keeper 2 -- in certain ways it is simply more of the same. However, that isn't intended...
---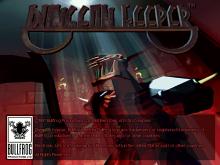 Dungeon Keeper Gold 1997
One of the most unique and addictive "god games" ever made, Dungeon Keeper from Bullfrog represents a high watermark in Peter Molyneux's career and the quirky British outfit that practically reinvented the genre with Populous. There is plenty of reviews on the Internet that praise this masterpiece, but I find...
---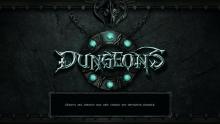 Dungeons 2011
Kalypso Media's Dungeons turns the tables on traditional dungeon-crawling hack-and-slash titles by putting gamers in the role of an evil Dungeon Lord whose goal is to capture treasure hunters in elaborate, torturous traps. Unfortunately, the protagonist in Dungeons is betrayed by his scheming ex-girlfriend, and players must help him claw...
---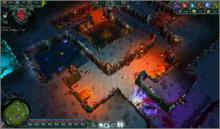 Dungeons: The Dark Lord 2011
The first standalone expansion for Realmforge Studios' table-turning take on the classic dungeon-crawling RPG, Dungeons: The Dark Lord adds an expansive new single-player campaign and our brand-new multiplayer game modes. The single-player campaign offers eight new missions, more than 90 new prestige gimmicks, and the new ice crystal cave dungeon...
---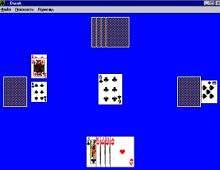 Durak 1999
Durak is an excellent PC implementation of Russia's most popular card game of the same name. In this excellent card game for four players, there is no winner - only a loser ("Durak" in Russian means "fool"). The rules, in short, are as quoted on Net Durak site: "[Durak] is...
---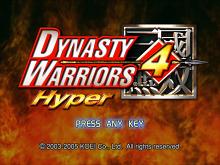 Dynasty Warriors 4 2005
Aside from a few rare gems (like Halo and GTA) PC conversions are usually cop-outs, copies of the console versions only with slightly smoother graphics and more awkward controls. This time around, given the astounding lack of improvements between games, Dynasty Warriors 4:Hyper actually takes a step forward in improving...
---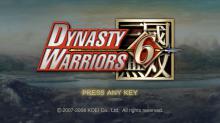 Dynasty Warriors 6 2008
Veteran publisher Koei draws more inspiration from Chinese literature's Romance of the Three Kingdoms for its sixth installment of Dynasty Warriors. As with previous titles in the action-oriented series, players choose from a variety of stout heroes and noble warriors before engaging in historically inspired battles featuring hundreds of combatants....
---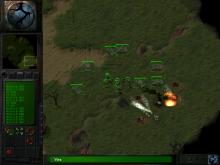 Earth 2140 1997
It's the year 2140 the Earth is divided into two nations: the United Civilized States and the Eurasian Dynasty. These two powers each have immense armies and advanced technology. You take the role as the leader of one side, and try to take out the other. Build factories, research weaponry,...
---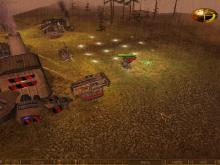 Earth 2150: Escape from the Blue Planet 2000
The highly popular Command & Conquer real-time strategy experience was valued and commended among the gaming public to an extreme degree. It became so popular, in fact, Westwood Studios released an additional game in the series entitled Command & Conquer: Tiberian Sun. While the sequel didn't offer much in the way...
---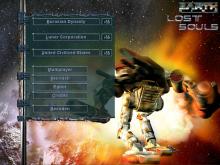 Earth 2150: Lost Souls 2002
The first two games in this series chronicle the final years of Earth's three factions: the Lunar Corporation, The United Civilized States, and the Eurasian Dynasty. The violent conflict between these groups eventually caused the planet to be knocked from its natural orbit, hurtling it towards the Sun -- and...
---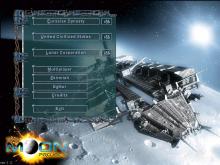 Earth 2150: The Moon Project 2000
Moon Project is the follow up 3D real-time strategy stand-alone title to Earth 2150. Continuing the storyline, a secret Moon project, SunLight, is at the center of three campaigns with more than 30 missions, featuring the Lunar Corporation, the United Civilized States, and the Eurasian Dynasty. Moon Project is similar...
---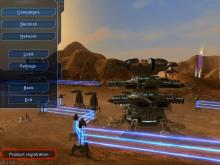 Earth 2160 2005
The style, substance, and storyline of Reality Pump's Earth 3D real-time strategy game series carry on in Earth 2160. Following a pattern set by the original Earth 2140 (1997) and its first sequel, Earth 2150 (2000), this third full title in the series is set ten years after the last,...
---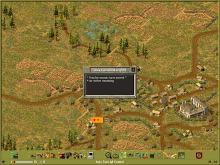 East Front 2 1999
East Front II is everything the original East Front should have been. That's good news if you're new to the East Front series, as East Front had a great premise and a good system but was, unfortunately, marred by some serious problems. On the other hand, if you're a veteran...
---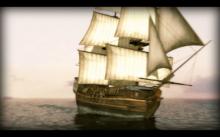 East India Company 2009
Players can travel back to the Age of Sail and use exploration, naval warfare, and merchant fleets to turn small nations into vast trading empires in East India Company. Gamers lead the British, Dutch, French, Danish, Portuguese, Swedish, Italian, or Spanish fleets as they establish profitable trade routes, capture strategic...
---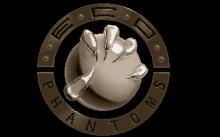 Eco Phantoms 1990
After six years away from Earth, your delivery contract is finally over, you've been paid a fat cheque and you can't wait to get home. As your ship gets closer and closer to the old beloved blue planet, the anticipation mounts. But wait! What's this? The earth is an unfamiliar, grey...
---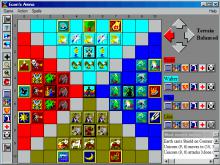 Econ's Arena 1994
Econ's Arena is a tactical game in which the four ancient elements (fire, water, earth, air) are fighting each other. Every element has unique troops which differ in moving range, life energy and combat strength. To win the game you either have to defeat the other elements or find three...
---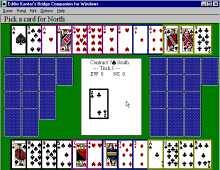 Eddie Kantar's Bridge Companion 1994
Endorsed by one of the world's most famous players, Ed Kantar's Bridge Companion is one of the few bridge games that focus on teaching the basic rules, similar to Maurice Ashley Teaches Chess for chess. The game incorporates three popular European bidding systems, Goren, 4-card majors, and 5-card majors. The highlight...
---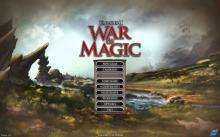 Elemental: War of Magic 2010
Elemental: War of Magic is an empire-building strategy game set in a classic fantasy world. The player becomes sovereign leader of a great but troubled nation in the world of Elemental, where swords and sorcery rule. To survive, the sovereign must build up the nation, through exploration, expansion, and exploitation...
---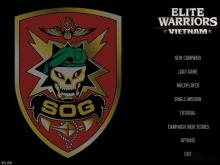 Elite Warriors: Vietnam 2005
This first-person, squad-based shooter is set in the jungles of Southeastern Asia during the Vietnam War. Players take the role of a special forces officer to lead Montagnard tribesmen ("Civilian Irregular" soldiers) and Greet Berets through a series of missions involving rescue, capture, recon, and other objectives. Elite Warriors: Vietnam...
---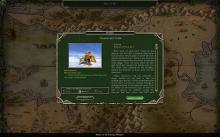 Elven Legacy 2007
A sequel to the fantasy-themed turn-based strategy game Fantasy Wars, Elven Legacy puts a new emphasis on nonlinear storytelling and custom mission creation. The ultimate goal is to restore the Elven race to glory, and two primary game modes let players undertake their epic journey on behalf of the Elves...
---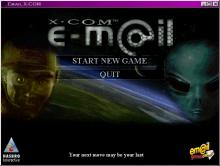 Em@il Games: X-COM 1999
Hasbro Interactive em@il Games: X-COM -- First Alien Invasion is an interesting -- though slow moving -- game which is a good deal of fun. Playing it is a bit like playing chess by mail, though not nearly as difficult. To be honest, when I first loaded the game onto my...
---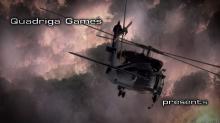 Emergency 2012 2010
Emergency 2012 has you assuming control of the world's rescue operations, which include fire, rescue, police, and other skilled specialists. Your objective is to quickly and efficiently respond to 12 potentially life-threatening missions to ensure the survival of those involved. From raging fires to earthquakes in locations around the world,...
---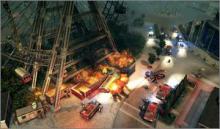 Emergency 2013 2012

---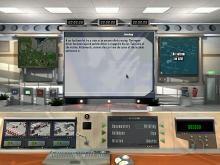 Emergency 2: The Ultimate Fight for Life 2002
Players in Emergency 2: The Ultimate Fight for Life are tasked with coordinating immediate response teams to situations involving fire, rescue, hostage recovery, and disasters (manmade and natural) by managing aspects such as crowd and road control, injuries, negotiations, and more. As in real life, efficiently controlling the scene is...
---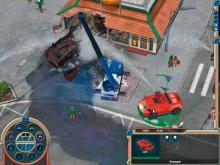 Emergency 3 2005
Emergency 3 is both an exasperating and riveting game, which seems strangely appropriate given its disaster rescue theme. If any other release demanded this much work, inspired this much frustration, players would be expected to turn off the computer and promptly use the software for their next drink coasters. Emergency...
---