Strategy Games #36
Search a Classic Game: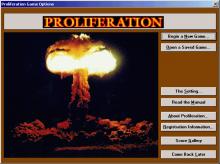 Proliferation 1995
Proliferation is a formerly-shareware World War III strategy game for up to six players, human- or computer-controlled. Nuclear weapons, both tactical and strategic, have proliferated throughout the nations of the world, and the five largest nuclear powers, after failed efforts to militarily compel the smaller nuclear-armed nations to disarm,...
---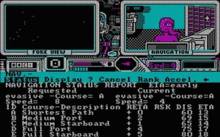 PSI-5 1986
Psi 5 Trading Company makes impressive use of its limited resources by delivering a sense of traveling through space in real time with its simple but effective graphics. Furthermore, the game also manages to deliver complex strategy gaming that unfolds in real time. The biggest failing of the game is its...
---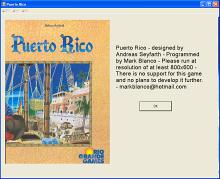 Puerto Rico 2005
Puerto Rico is a great fanmade PC game based on a great tabletop strategy game of the same name which is published in the USA by Rio Grande Games. In this 2-5-player game, each player takes the role of a Spanish "hacendado" who must build up a settlement full of...
---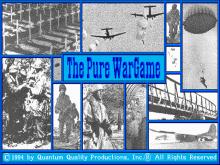 Pure Wargame, The 1995
Quantum Quality Production's latest strategy software to hit the market, "The Pure Wargame", offer the same type of quality gamers have come to expect from QQP. This hex-based strategy game explores an area of World War II seldom discussed, much less simulated. The focus is on the strategic importance of...
---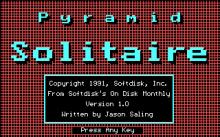 Pyramid Solitaire 1991
Description In this solitaire card game, the player is presented with a pyramid of twenty-eight cards. There is also a draw pile and a discard pile. Cards may be discarded from the pyramid if they are completely uncovered and their face value is one point higher or lower than the card...
---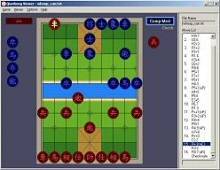 Qianhong 2005
Qianhong is a good and free Chinese chess game for Windows. The author calls the game "Chinese chess for the casual and curious," and this description fits Qianhong quite well. The well-written and concise on-line rules explain all you need to know about the basics of Chinese chess. Attractive graphics,...
---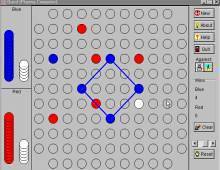 Quod 1996
Quod is great Windows version of a creative board game invented by G. Keith in 1979. Similar to chess, the game has simple rules requires sophisticated strategy to win consistently. The goal of the game is to place pieces on a grid so that they form a square. The player...
---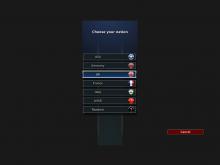 R.U.S.E.: The Art of Deception 2010
Set during World War II, R.U.S.E. is a real-time strategy game that emphasizes gaining the upper hand through deception rather than brute force. This is accomplished by playing "ruse cards" earned during the course of battle. Among the available ruses are camouflaged troops, decoy units, radio silence, and spies that...
---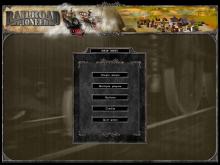 Railroad Pioneer 2003
In the spirit of Sid Meier's Railroad Tycoon (and its various successful official and unofficial progeny), this 19th century business simulation from German developer Kritzelkratz 3000 (Far West) puts players in the roles of entrepreneurs on a continent of pristine wilderness, then challenges them to develop a network of finances...
---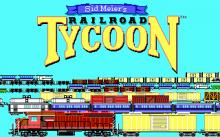 Railroad Tycoon 1990
Railroad Tycoon is a very detailed and realistic simulation. As time progresses in game the specific train engines that were invented in those time periods become available. The variety of options is impressive as well. You don't simply just lay track and let trains run between your stations as you...
---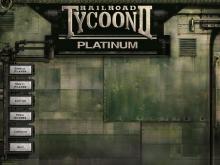 Railroad Tycoon 2: Platinum 1999
Nine years before the avalanche of business simulations with the word "Tycoon" in the title (ranging from (A)irline to (Z)oo), legendary game designer Sid Meier introduced gamers to the rigors of running a railroad company in Sid Meier's Railroad Tycoon, inspiring a sequel and add-on pack. Railroad Tycoon II: Platinum...
---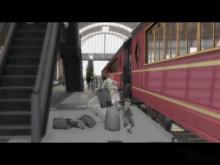 Railroad Tycoon 3 2003
Developer PopTop delivers gamers to the age of steam, steel, commodities, and capitalism in this sequel to its 1999 hit Railroad Tycoon II. As did that game (and also the classic original, Sid Meier's Railroad Tycoon), Railroad Tycoon 3 casts players as the captains of an up-and-coming railroad system, in...
---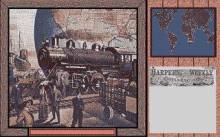 Railroad Tycoon Deluxe 1993
This expanded version of Sid Meier's original Railroad Tycoon includes additional scenarios and settings, enhanced graphics, and several additional types of trains to work with. ...
---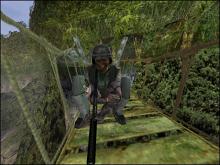 Rainbow Six: Rogue Spear: Covert Ops Essentials 2000
Tom Clancy's Rainbow Six: Covert Ops Essentials continues the popular squad-based, first-person shooter series that began in 1998. The original spawned the Eagle Watch mission pack, which was followed by Tom Clancy's Rainbow Six: Rogue Spear in 1999 and another mission pack, Urban Ops. The stand-alone, two-CD Covert Ops Essentials...
---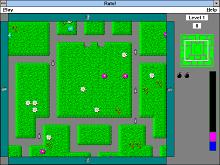 Rats! 1994
In Rats, the player is presented with a maze infested with rats who are capable of producing offspring and overrunning the maze. The player's goal is to exterminate the rats before this can happen by placing bombs, radioactive waste, gas, poison, blocks, plague rats and gender changing chemicals into the...
---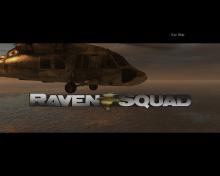 Raven Squad 2009
Battles of both first-person shooting and real-time strategy are waged in Raven Squad, an action war game set in the very near future. Players take command of a squad of mercenary soldiers, either from a top-down, strategic view of the nearby surrounding area, or from a first-person perspective, as one...
---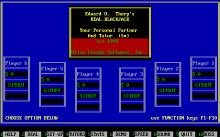 Real Blackjack 1990
Real Black Jack is an excellent early blackjack game from Villa Crespo, coded entirely in Microsoft's BASIC language. Although it plays just like any other blackjack game, Real Black Jack is much more comprehensive due to the plethora of house rules, help functions, and many other options you can toggle....
---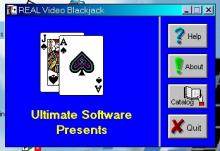 Real Video Blackjack 1995
Real Video Blackjack is a very realistic simulation of a video blackjack machine like those found in casinos. The object of the game is to beat the dealer's hand. You can accomplish this by hitting (taking an additional card) until you have a hand as close as possible...
---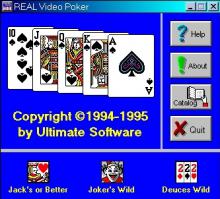 Real Video Poker 1994
Real Video Poker is a realistic simulation of a video poker machine like those found in casinos. Three separate poker games are included: Jack's or Better, Joker's Wild and Deuces Wild. Betting is handled with imaginary coins, just like in the real thing. Terms and playing instructions for each game...
---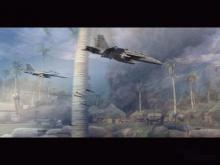 Real War 2001
After the terrorist acts of Sep 11, 2001 on the World Trade Center and the Pentagon in the United States, the entertainment industry took a rare moment to re-evaluate the release of new products that could appear distasteful or disrespectful in light of the tragedies. Television studios, moviemakers, and even...
---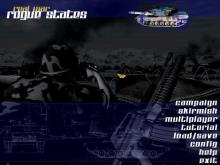 Real War: Rogue States 2002
This package brings more real-time strategy challenges in modern-day settings to Rival Interactive's original Real War gameplay. Included are 14 new campaign missions and 20 new skirmish maps. Like the original game, based on a training program used by the U.S. Joint Chiefs, this release features real-world units with believable...
---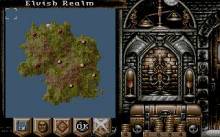 Realms 1991
Realms is a medieval real-time strategy game located in a fictive kingdom where the player just has been named king. Your kingdom is threatened by the surrounding realms of different rulers and it is your task to defend yourself and expand your own kingdom in order to become ruler of...
---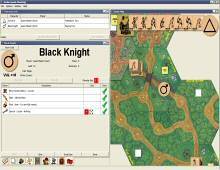 RealmSpeak (a.k.a. Magic Realm) 2005
RealmSpeak is a solid freeware Java version of Magic Realm, Avalon Hill's classic and long out-of-print tabletop strategy game featuring fantasy elements. An ambitious game that is much broader in scope and more complex than other similar games (such as AH's own Wizards), Magic Realm successfully captures the feel of...
---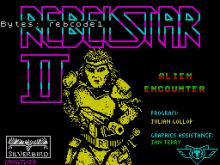 Rebelstar 2: Alien Encounter 1988
Rebelstar 2 held much more appeal for me than the first game, probably because the idea of fighting wave upon wave of gieger-esque aliens appeals to me more than destroying tin-can robots. The game centers around the increasing threat of an alien race on a distant planet, and your squad...
---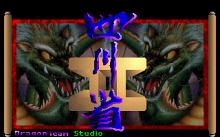 Records of Warrior 1992
Records of Warrior is a decent solitaire mahjongg game from prolific Taiwan developer Softworld. The game is a typical match-the-tiles game that many Western gamers recognize from Activision's superb Shanghai series, with a neat twist: set in a fantasy land, you have to travel from one province to another, beating...
---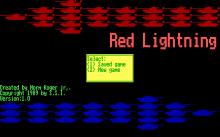 Red Lighting 1989
Red Lightning is an operational level wargame of a potential conflict in central Europe between NATO and the Warsaw Pact. It's a game of a hypothetical World War III in the early 1990's. As the Soviet player, the mission is to sweep aside NATO forces and capture the Ruhr. As...
---
Reindeer Mazes 1997
Move Santa's Reindeer through nine different mazes. Each maze changes everytime you play it, and kids can use either the mouse or keyboard to move through the mazes. Every maze is in a different theme, and includes Christmas music, sound effects, and animations. ...
---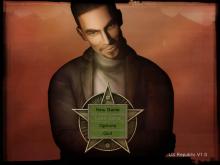 Republic: The Revolution 2003
While computer games have attempted to simulate everything from theme parks and railway systems to futuristic cities and legendary fantasy realms, Republic: The Revolution may be the first that attempts to simulate an entire nation. The mythical country of Novistrana is like many other small, Eastern European nations. It is...
---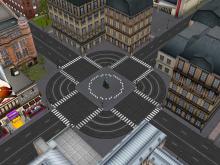 Restaurant Empire 2003
Experience the life of a chef in Restaurant Empire, a simulation in which players design, create and manage a chain of restaurants. Players assume the role of newly graduated chef Armand LeBoeuf and follow the daily travails he endures while attempting to cultivate a successful chain of restaurants against the...
---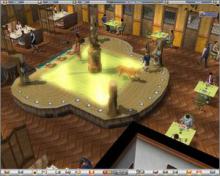 Restaurant Empire II 2009
Business-minded gamers with a taste for fine cuisine can try to find the recipe for success in this sequel to Enlight Software's 2003 restaurant management simulation. A new 16-mission campaign once again finds players in the role of Armand LeBoeuf, the upstart chef who, in addition to designing restaurants, hiring...
---