Strategy Games #30
Search a Classic Game: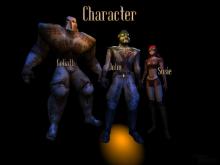 Project Nomads 2002
Developed by the same team responsible for Microsoft's Urban Assault, Project Nomads blends strategy and action in a fantastical world set within clouds. As a Nomad, a wizard-like being with the power to fly, players must travel to different floating islands to establish multiple bases. The Nomad can then build...
---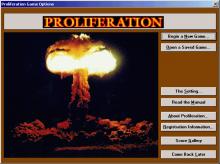 Proliferation 1995
Proliferation is a great game of nuclear conflict set in the near future. The premise: "[nuclear capability worldwide] has escalated, and many smaller states now possess tactical nuclear missiles. The state of affairs has polarized the world, and the major powers have mobilized forces in an attempt to enforce security...
---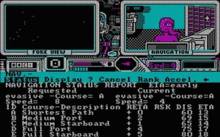 PSI-5 1986
Psi 5 Trading Company makes impressive use of its limited resources by delivering a sense of traveling through space in real time with its simple but effective graphics. Furthermore, the game also manages to deliver complex strategy gaming that unfolds in real time. The biggest failing of the game is its...
---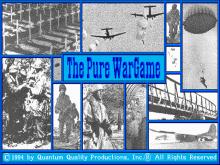 Pure Wargame, The 1995
The Pure Wargame is a quintessential turn-based wargame. The first one in a proposed series (and the only one released), it involves eight different airborne operations centering on tactical level operations of airborne warfare, from the scattered landings at Crete to the ill-fated bridges of Arnhem. ...
---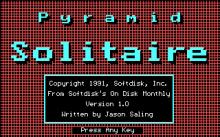 Pyramid Solitaire 1991
Description In this solitaire card game, the player is presented with a pyramid of twenty-eight cards. There is also a draw pile and a discard pile. Cards may be discarded from the pyramid if they are completely uncovered and their face value is one point higher or lower than the card...
---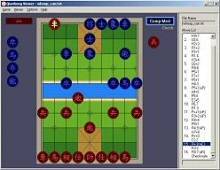 Qianhong 2005
Qianhong is a good and free Chinese chess game for Windows. The author calls the game "Chinese chess for the casual and curious," and this description fits Qianhong quite well. The well-written and concise on-line rules explain all you need to know about the basics of Chinese chess. Attractive graphics,...
---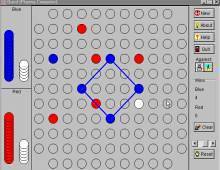 Quod 1996
Quod is great Windows version of a creative board game invented by G. Keith in 1979. Similar to chess, the game has simple rules requires sophisticated strategy to win consistently. The goal of the game is to place pieces on a grid so that they form a square. The player...
---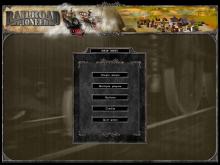 Railroad Pioneer 2003
In the spirit of Sid Meier's Railroad Tycoon (and its various successful official and unofficial progeny), this 19th century business simulation from German developer Kritzelkratz 3000 (Far West) puts players in the roles of entrepreneurs on a continent of pristine wilderness, then challenges them to develop a network of finances...
---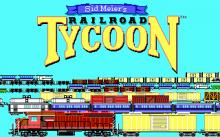 Railroad Tycoon 1990
Railroad Tycoon is a very detailed and realistic simulation. As time progresses in game the specific train engines that were invented in those time periods become available. The variety of options is impressive as well. You don't simply just lay track and let trains run between your stations as you...
---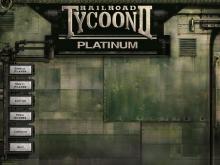 Railroad Tycoon 2: Platinum 1999
Nine years before the avalanche of business simulations with the word "Tycoon" in the title (ranging from (A)irline to (Z)oo), legendary game designer Sid Meier introduced gamers to the rigors of running a railroad company in Sid Meier's Railroad Tycoon, inspiring a sequel and add-on pack. Railroad Tycoon II: Platinum...
---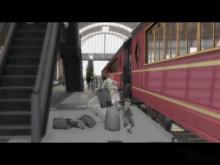 Railroad Tycoon 3 2003
Developer PopTop delivers gamers to the age of steam, steel, commodities, and capitalism in this sequel to its 1999 hit Railroad Tycoon II. As did that game (and also the classic original, Sid Meier's Railroad Tycoon), Railroad Tycoon 3 casts players as the captains of an up-and-coming railroad system, in...
---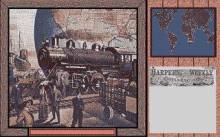 Railroad Tycoon Deluxe 1993
This expanded version of Sid Meier's original Railroad Tycoon includes additional scenarios and settings, enhanced graphics, and several additional types of trains to work with. ...
---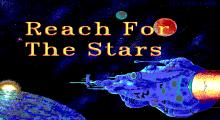 Reach for The Stars 1988
Reach for the Stars is a turn-based adventure/combat that has its roots in the science fiction world of galactic exploration, colonization and conquest. The number of turns in the game can be set as high as 150 by the player but the game doesn't necessarily have to end when that...
---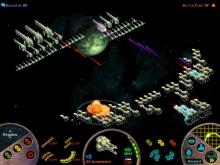 Reach for the Stars 2000
Released in 2000, Reach for the Stars (RFTS) is a long-awaited modernization/update of the title with the same name released in the Late Jurassic Period (1985). The graphics of the game are acceptable, and the sound is inoffensive (though very unimaginative and forgettable). Like its predecessor, RFTS is a 4X game...
---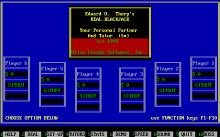 Real Blackjack 1990
Real Black Jack is an excellent early blackjack game from Villa Crespo, coded entirely in Microsoft's BASIC language. Although it plays just like any other blackjack game, Real Black Jack is much more comprehensive due to the plethora of house rules, help functions, and many other options you can toggle....
---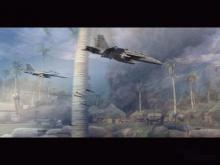 Real War 2001
After the terrorist acts of Sep 11, 2001 on the World Trade Center and the Pentagon in the United States, the entertainment industry took a rare moment to re-evaluate the release of new products that could appear distasteful or disrespectful in light of the tragedies. Television studios, moviemakers, and even...
---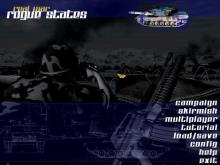 Real War: Rogue States 2002
This package brings more real-time strategy challenges in modern-day settings to Rival Interactive's original Real War gameplay. Included are 14 new campaign missions and 20 new skirmish maps. Like the original game, based on a training program used by the U.S. Joint Chiefs, this release features real-world units with believable...
---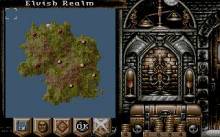 Realms 1991
Realms is a medieval real-time strategy game located in a fictive kingdom where the player just has been named king. Your kingdom is threatened by the surrounding realms of different rulers and it is your task to defend yourself and expand your own kingdom in order to become ruler of...
---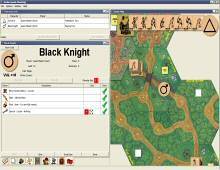 RealmSpeak (a.k.a. Magic Realm) 2005
RealmSpeak is a solid freeware Java version of Magic Realm, Avalon Hill's classic and long out-of-print tabletop strategy game featuring fantasy elements. An ambitious game that is much broader in scope and more complex than other similar games (such as AH's own Wizards), Magic Realm successfully captures the feel of...
---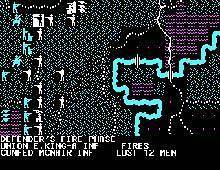 Rebel Charge at Chickamauga 1987
Rebel Charge at Chickamauga is a tactical simulation of the South's last major offensive thrust during the American Civil War. The game uses a refined version of SSI's Gettysburg game system and is played in 13 turns each representing two hours of real time over a two day period. Players...
---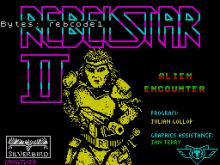 Rebelstar 2: Alien Encounter 1988
Rebelstar 2 held much more appeal for me than the first game, probably because the idea of fighting wave upon wave of gieger-esque aliens appeals to me more than destroying tin-can robots. The game centers around the increasing threat of an alien race on a distant planet, and your squad...
---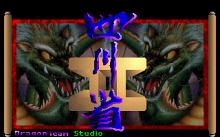 Records of Warrior 1992
Records of Warrior is a decent solitaire mahjongg game from prolific Taiwan developer Softworld. The game is a typical match-the-tiles game that many Western gamers recognize from Activision's superb Shanghai series, with a neat twist: set in a fantasy land, you have to travel from one province to another, beating...
---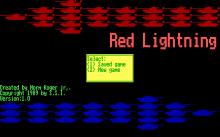 Red Lighting 1989
Red Lightning is an operational level wargame of a potential conflict in central Europe between NATO and the Warsaw Pact. It's a game of a hypothetical World War III in the early 1990's. As the Soviet player, the mission is to sweep aside NATO forces and capture the Ruhr. As...
---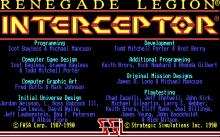 Renegade: Legion Interceptor 1990
Adaptation of the board game from FASA, the game offers a space fighter phased combat, in both skirmish and a campaign mode. You can play as either side, The Terran Overlord Goverment or the Commwealth Rebels. ...
---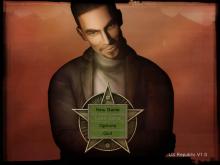 Republic: The Revolution 2003
While computer games have attempted to simulate everything from theme parks and railway systems to futuristic cities and legendary fantasy realms, Republic: The Revolution may be the first that attempts to simulate an entire nation. The mythical country of Novistrana is like many other small, Eastern European nations. It is...
---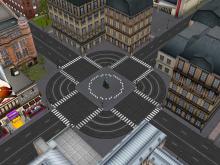 Restaurant Empire 2003
Experience the life of a chef in Restaurant Empire, a simulation in which players design, create and manage a chain of restaurants. Players assume the role of newly graduated chef Armand LeBoeuf and follow the daily travails he endures while attempting to cultivate a successful chain of restaurants against the...
---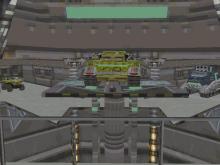 Return Fire 2 1998
The return of the highly awaited sequel is soon to be here. This year Return Fire II will blow the walls off of the action-strategy gaming et with the most advanced features in gaming -- including a new 3D engine, full support for 3-D accelerator boards as well as full...
---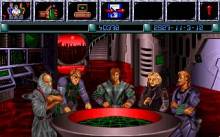 Reunion 1994
The collapse of Earth begins quietly in the year 2048. The United Nations commits to saving the environment by utilizing all resources to eliminate dangerous areas of radiation. Major corporations rebel and attempts are made to usurp power from the U.N. -- the renegades are defeated. Corporations are dissolved and...
---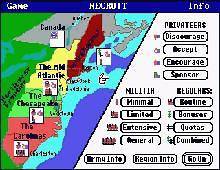 Revolution '76 1989
Revolution '76 is a political, economic and military simulation of the struggle for independence of the American colonies. The game begins in 1775 with the convocation of the Second Continental Congress. Each turn represents a year during which the player sets policies (e.g. the attitude towards loyalists), assigns leaders to administrative...
---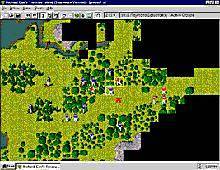 Richard Carr's Treasure Island 1997
Richard Carr's Treasure Island is the second and, unfortunately, last game from Carrsoft, the developer of shareware classic Capture the Flag. The game is based on an intriguing (but little-known) outdoor game invented by a business school dean to foster teamwork in students. The concept is simple: two teams battle...
---