Strategy Games #30
Search a Classic Game:
P.T.O. II 1995
PTO II is a KOEI game that depicts the conflict between the USA and Japan during World War II. The player takes control of the Navy forces of both nation, and tries to outsmart each other. ...
---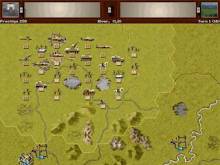 Pacific General 1997
*Pacific General is like a sister game to @SSI's *Allied General and *Panzer General, the original 5 Star Series games that created the powerful engine, with some Far Eastern refinement and improvements. This military epic allows players to command the allied forces, including the Americans, English or Chinese, or those...
---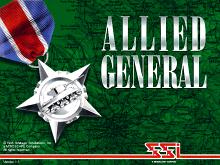 Pacific War 2005

---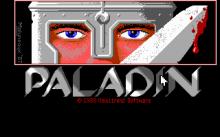 Paladin 1 1988
The Paladin is the ultimate warrior on the battlefield, he leads forces and is the master of swordsmanship. But Paladins are not born with these abilities. They must be trained and tested in many missions to obtain knighthood. Paladin is an overhead turn-based strategy game played on various tiles. Players take...
---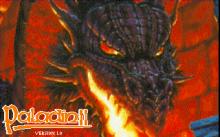 Paladin 2 1992
The Order of Paladins are called upon at various times to undertake all sorts of tasks. As the young apprentice to the order, Brandon, it will be your job to lead a party of brave warriors through several unique and different quests on a variety of objectives. Characters may be imported...
---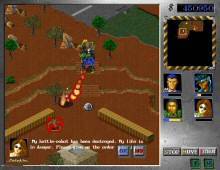 Panic Soldier 1997
In 2045 terrorists conquer a island in the Pacific Ocean and declare it an independent state. Because the whole world is afraid of these terrorists they send a mercenary group named Panic Soldiers on the island to drive them away. The game is a real-time strategy game which emphasizes on...
---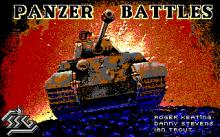 Panzer Battles 1990
Panzer Battles is a hex board game style WWII war game. The game is based on the same engine originally used in Battlefront. The included Scenario package has forces and battles involving Soviet, German, British, American forces. You command corps of units in an effort to achieve the objectives laid...
---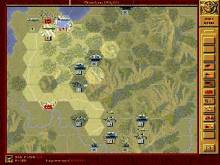 Panzer General 1994
It is 1939, and you, a newly promoted general with a pitifuly small command, await the final ok to begin the Second World War. Starting in Poland, Panzer General is a turn based military simulation that puts you in control of a core group of units that can, if lead...
---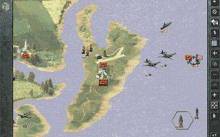 Panzer General 2 1997
Panzer General II is a very graphically pleasing game. The battlefield maps are not only beautifully rendered but are also true to the actual battle fields that they represent. The units are also well done (SSI calls them photo realistic) and are easily distinguishable on the terrain and from each...
---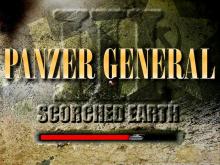 Panzer General 3: Scorched Earth 2000
It's several years now since the original "Panzer General" blitzkrieged its way on to the PC gaming scene, opening up the turn-based wargame to a whole new audience. Previously the domain of the hardcore gamer and table-top generals, wargames had never been so sexy. Cross Of Iron But then came the inevitable...
---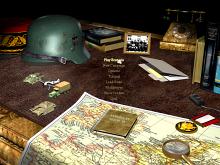 Panzer General 3D Assault 1999
Panzer General 3D Assault simulates the horrors of World War II without all the bloodshed. With elements of chess and football, the game teaches you harsh lessons about strategy, strength, and sacrifice. Don't expect to jump into the game and win immediately, as doing so will require practice and a...
---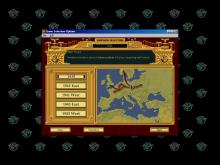 Panzer General for Windows 95 1996
This is a hard-to-find version of Panzer General, one of the best wargames ever created. The original DOS version, released in 1994, was hailed worldwide as the first wargame to truly captured the interest of anyone who is not a die-hard wargamer. Given the complete control over land, sea and...
---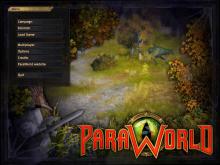 ParaWorld 2006
Inside the ParaWorld, man and beast battle endlessly for dominance and power in a dimension stuck between prehistoric time and the 19th century. Three nations -- the Norsemen, the Dustriders, and the Dragon Clan -- are competing for resources, land, and the right to exist in this sliver of time....
---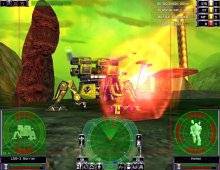 Parkan: Iron Strategy 2001
Parkan: Iron Strategy is an ambitious blend of first-person shooter, real-time strategy, and combat simulation from Nikita, a prolific Russian developer. Although it falls far short of the likes of Battlezone and Hostile Waters in many areas and is just not as much fun to play as those games, Parkan...
---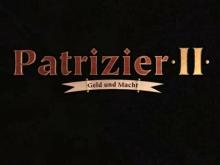 Patrician 2: Quest for Power 2001
Given the recent glut of real-time strategy games, a new RTS game must either dramatically improve on previous games or offer something innovative and exciting. Patrician II, despite some positive interface features, doesn't succeed in either department. It's a shame, really, because this game has some hidden joys, but few...
---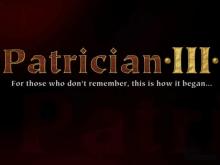 Patrician 3: Rise of the Hanse 2003
Return to the dawn of the Age of Sail, a time when nearly unlimited wealth and power could be claimed by those brave enough to travel the high seas and profit from the exchange of goods. While remaining true to the proven real-time empire-building approach of the first two games...
---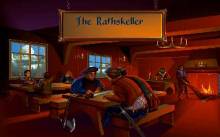 Patrician, The 1992
The Patrician is set in medieval times, focusing on the trading efforts of the Hanseatic League. You (and up to 3 other players) struggle for money and respectability. You should build up sea routes between the 16 cities in the North and East Sea, and your ultimate goal is to...
---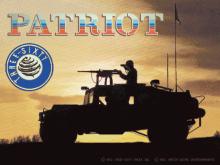 Patriot 1993
The game is set in time of famous Desert Storm operation, where you can control Iraqi or Coallition forces to win in the conflict. You as General Officer have to discover the plans and contingency plans of a battle staff, then change plans, paths, and formations before "the action begins". In...
---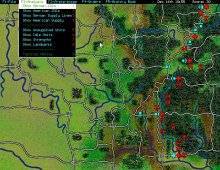 Patton Strikes Back 1991
In the wargame you can play as Americans or Germans on famous World War 2 battlefield - the Battle of the Bulge. Before the battle begins you can research visible enemy troops, choose your troops, show them preferred movement direction, and choose mode (attack, defence, etc.). After that the game...
---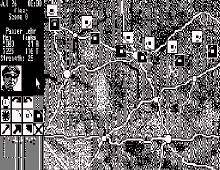 Patton vs. Rommel 1987
A turn-based war game set in World War II that simulates a what-if battle between General Patton and Field Marshal Rommel for control of Normandy, hence the name. As the war is fought you get points, and the objective, of course is to gather as much points as possible (positive points...
---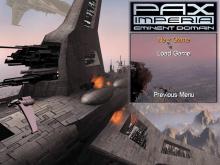 Pax Imperia: Eminent Domain (a.k.a. Pax Imperia 2) 1997
If so many decent space simulations had not preceded the release of Pax Imperia: Eminent Domain, the idea of a space conquest game that focuses on exterminating all life that dares be a little different from your own race might be somewhat more palatable. But in this case, there is...
---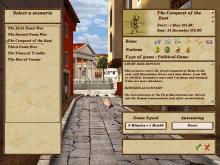 Pax Romana 2003
Pax Romana, a real-time strategy game developed by Galiléa Multimédia, covers a large amount of time -- roughly three hundred years of Roman history. A historically accurate military, economic, and political model was developed for the game, allowing for a wide variety of historical content including military movements, political schemes,...
---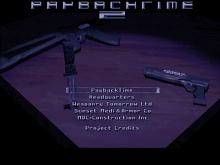 PaybackTime 2 2001
PaybackTime 2 is a great clone of the tactical combat portion of X-COM. The game is ideal for X-COM fans who want get right into the action without boring with a plot or campaign-level strategic decisions - because this game has neither. Your goal is straightforward: assemble a team of deadly...
---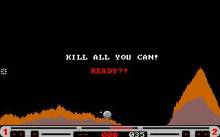 Pedro Tank 1998
When I first loaded Pedro the Tank Game onto my computer, I thought that I was in for yet another disappointing computer game. However, while the graphics and sound were not exactly on par with Doom, I was pleasantly surprised to find that Pedro the Tank Game was an addictive little gem. Pedro the...
---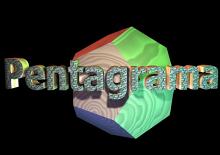 Pentagrama 2001
Pentagrama is a fun beer-and-pretzel turn-based wargame that combines traditional turn-based strategy gameplay with boardgame elements in a very innovative way. The best way to describe Pentagrama is probably to say it's your average star-shaped, wooden peg solitaire game, except with animated soldiers instead of pegs. In this game, you are...
---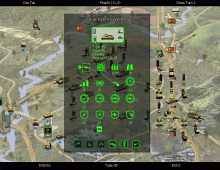 People's General (a.k.a. Dynasty General) 1998
The end of the Cold War was a massive blow to many people in the Free World. Who could they hate now? When the 'Red Threat' disappeared, who would step up to be the universal enemy? Whilst many games have substituted aliens and terrorists as this bogeyman, this game puts the...
---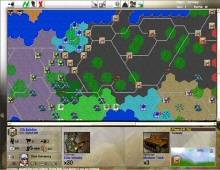 People's Tactics 2003
Definitely one of the best freeware wargames ever made, People's Tactics is a great hex-based, turn-based war game that rivals many commercial games in terms of quality and AI strength. The quality of the game is so high that Wargamer.com, a respected on-line wargaming review site, wrote up a thorough...
---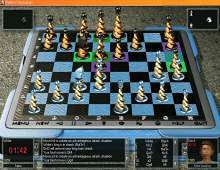 Perfect Checkmate 1999
Perfect Checkmate is a decent, but by all means special, chess program from Gunnar Games and Expert Software. Apart from nice 2D and 3D graphics, over one dozen board designs, and a mouse-based interface, the game's best feature is a vast library: 3,000 classic games for your perusal, as well...
---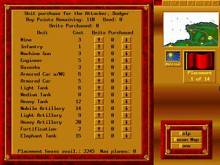 Perfect General 2 1994
QQP's Perfect General II, originally released in 1994, featured better graphics, improved AI, fan feedback, and the same detailed tactical and strategic wargaming as The Perfect General. As in the original, air power, tank encounters, infantry battles, in-depth planning requirements, and multiple victory conditions spread across world combat zones in...
---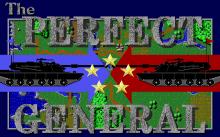 Perfect General, The 1991
The Perfect General was, in effect, developed over a twelve-year period during which designer Bruce Williams Zaccagnino honed and tweaked the game into the sophisticated World War II era simulation transformed to the computer screen by White Wolf Productions. Fourteen interesting and tough scenarios are included with the original game...
---