Strategy Games #30
Search a Classic Game: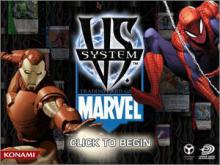 Marvel Trading Card Game 2007
Based on the trading card game from Upper Deck and designed for players of all skill levels, the Marvel Trading Card Game features over 800 collectable cards adorned with such superheroes as The Incredible Hulk, members of the X-Men, Ghost Rider, and Spider-Man. Single players may work their way through...
---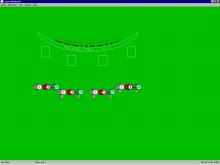 Masque Blackjack 1994
Masque Blackjack is a blackjack game for 1 - 4 players in which the player can choose to play by themselves, against friends or against computer opponents. The game may be played entirely via the keyboard, entirely via the mouse or by a combination of the two. All players start the...
---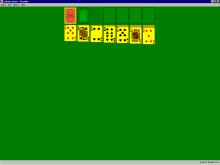 Masque Solitaire Antics 1994
Solitaire Antics includes 21 variations of the basic game of solitaire, ranging from easy to difficult. Some games you might have heard of before, such as Klondike, Four Seasons, Yukon and Canfield. The rest you will probably not have heard of, such as Ant's Solitaire, Aces Out, Aces Up, Agnes,...
---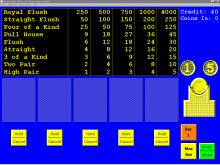 Masque Video Poker 1995
Masque Video Poker is a single player video poker simulation. The game starts with the player either choosing an existing identity or creating a new one. The game can be played entirely via the keyboard or entirely via the mouse, or a combination of the two. There is no save game...
---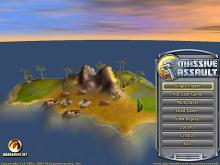 Massive Assault 2003
In Massive Assault players take control of the Free Nations Union, formed shortly after the end of the third world war in 2058. A group called the Phantom League emerges in 2099 and is bent on global domination. As war becomes imminent and each force increases the strength of its...
---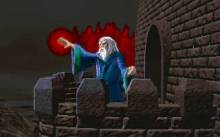 Master of Magic 1994
Master of Magic (or MoM as it came to be known to its fans) is a wonderful melding of the real-time strategy genre to a fantasy universe. This game owes its existence to two previous Microprose games: Civilization and Master of Orion. And if you enjoyed either or both of...
---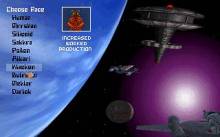 Master of Orion 1993
The best turn-based, science fiction strategy game of its day. Master of Orion, or MOO as it is known, set the standard for science fiction based empire building games. Its advanced diplomacy system allows for victory to be achieved entirely through trade and diplomatic means. The Galactic Council can vote...
---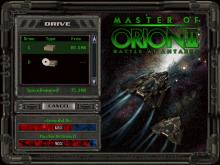 Master of Orion 2: Battle at Antares 1996
Master of Orion II (MOO2) tries to capitalize on the phenomenal success of the original by providing a new and exciting game while retaining the features we really enjoyed in the first. It mostly succeeds. As you begin a game Of MOO2, a couple of things are immediately apparent. First, this...
---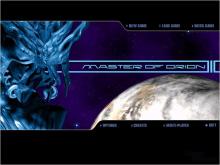 Master of Orion 3 2003
The name "Master of Orion" carries a demanding pedigree. The original Master of Orion is truly a classic game. It sits alongside Sid Meier's Civilization and the all-but-forgotten Master of Magic in MicroProse's triumvirate of early-1990s PC empire-building, which defined the genre and will continue to influence it for generations...
---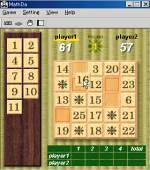 MathDa, The 2000
The MathDa is a challenging and refreshingly unique board game for 2 players (computer player is available) with a simple premise: place numbered tiles with values between 1 to 25 on the board until there is no more empty space. The only catch is that the value of each number...
---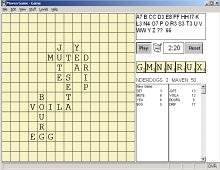 Maven 1995
Maven was an early implementation of the Scrabble board game for the Macintosh and Windows operating systems. Its ability to analyse positions using Monte Carlo simulations, its high (but adjustable level of play) and near-perfect endgame module made it the gold standard among tournament players for many years. It was...
---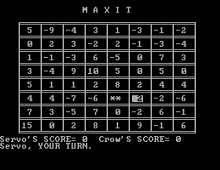 MaxIt 1982
Maxit is a strategy game for two players or one player against the computer. In the game, there is an 8x8 board; Each space in the board contains a point value. The object of the game is to earn as many points as possible by moving a marker to a...
---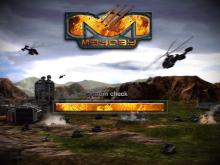 Mayday: Conflict Earth 1998
Each new RTS war game seems to try and top prior models in graphics and 3D realism. Mayday: Conflict Earth reverses the trend with nearly cartoon-like graphics, small resolution, and gameplay that predates the Command & Conquer series. World War III has broken out and you must choose to support...
---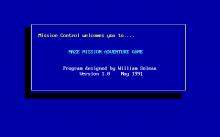 Maze Mission Adventure Game 1991
The player here controls a secret agent, represented by an "X" in the middle of a textmode map window, searching a randomly-generated maze of indestructible and destructible blocks for three randomly-assigned objects of international espionage, to be gathered in sequence. The player has a limited amount of moves, as measured in...
---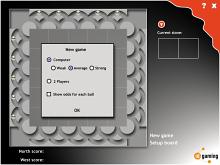 Meander 2004
Meander is a good PC version of an innovative abstract board game from The Netherlands. Frequent visitors may wonder why I decide to review a freeware game that in my opinion does not merit our "top game" tag - the answer is that I think the concept is worth more...
---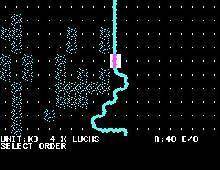 Mech Brigade 1987
Mech Brigade is a platoon level tactical simulation of armored warfare between the forces of NATO and the Soviet Union in the 1990's. The game may be played by up to 2 players who can either choose to play one of the 4 historical scenarios or may elect to build...
---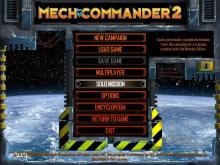 MechCommander 2 2001
Like the original, MechCommander 2 is a real-time strategy game based in the BattleTech universe of warring factions and giant combative robots. Several enhancements have been made over the original, some relatively minor and some with potentially huge effects on strategy and gameplay. The "fog of war" has been replaced...
---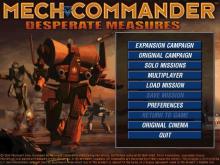 MechCommander Gold 1999
When a game like MechCommander Gold uses one of the world's most valuable materials in it's name, you hope it will mean good things. Luckily for the people at Hasbro Interactive and Microprose, it does. Here is the reason why... You are a MechCommander and your job is to think fast...
---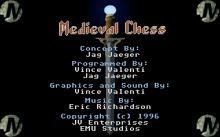 Medieval Chess 1996
Medieval Chess is a unique chess game from short-lived JV Enterprises that is more intriguing in concept than how it actually plays. The game is best described as an attempt to make chess "realistic" - sort of a cross between chess and Archon, but not nearly as fun. Here is...
---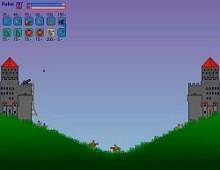 Medieval Clash 2002
Medieval Clash is the English version of Tornimäe, a simple but fun strategy game from Estonia. Set in a nondescript country in 1387, your purpose is to destroy the opposing king's castle while protecting your own by sending your army consisting of clubmen, swordsmen, knights, archers, catapults, and cannons. Starting...
---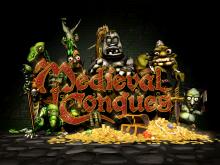 Medieval Conquest 2004
This whimsical swords-and-sorcery game from Cat Daddy combines elements of action-oriented adventure, real-time warfare, and "tycoon"-style city-building. Medieval Conquest features 12 story-driven missions in four different game worlds. Players control a party of adventurers, who become more powerful as they accomplish quests and obtain new weapons equipment. The players will...
---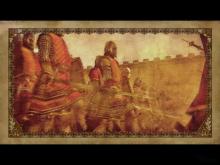 Medieval II: Total War 2006
Brilliant, bloody, deep, and engaging, Medieval II: Total War simply has no equal among strategy games in terms of sheer variety of play. Sporting a real-time strategy combat engine hidden inside a sedate, turn-based strategy shell, M2:TW does both genres well enough to be good games in their own right,...
---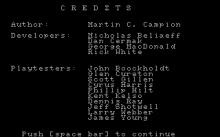 Medieval Lords 1991
Medieval Lords is a strategic political/war simulator starting in 1028AD and continuing for up to 100 turns / 500 years. Up to 10 players can take part, with the computer controlling up to 6. Limits can be set on how many actions can be performed in each turn, so be...
---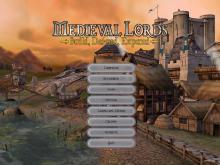 Medieval Lords: Build, Defend, Expand 2004
The foundation of the modern western world was the middle ages in Europe. The barbarian tribes that overran the old imperial Rome built a thriving society, and introduced new concepts in both government and science, that helped shape the world we live in today. For many of us, there is...
---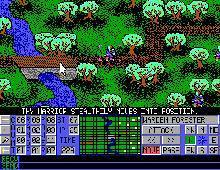 Medieval Warriors 1991
Before the days of the real-time strategy game such as the WarCraft series, there was Medieval Warriors, which is a turn-based fantasy strategy game that looks like an early prototype of the RTS genre. In Medieval Warriors, you control either the Blue team or the Red team, each with twelve warriors....
---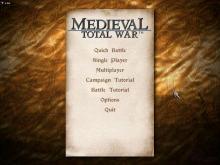 Medieval: Total War 2002
Medieval: Total War's opening cut-scene talks about a "brutal age" when "a few forged their destiny." The grisly delights available to the "few" are then presented in a mixture that combines the gameplay of the Civilization series and real-time strategy games like Age of Empires II: The Age of Kings...
---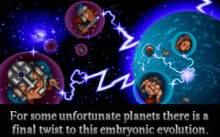 Mega-lo-Mania 1992
First you choose one out of four different characters to represent you, Scarlet (red army), Oberon (yellow army), Caesar (green army), or Madcap (blue army). The game is split into 10 levels - the first 9 are groups of 3 territories which can be completed in any other, while the...
---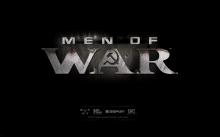 Men of War 2009
Created by Best Way, the developer behind the real-time strategy games Faces of War and Soldiers: Heroes of World War II, Men of War once again finds players slogging through the European arena in WWII. The 19-mission single-player campaign takes gamers through Russia, Ukraine, Germany, Greece, Italy, North Africa, and...
---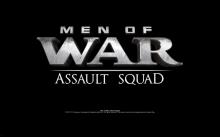 Men of War: Assault Squad 2011

---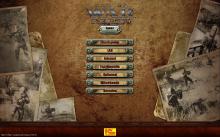 Men of War: Condemned Heroes 2012

---