Strategy Games #21
Search a Classic Game: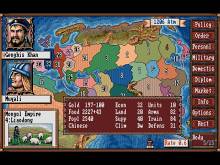 Gengkhis Khan 2 1993
As in the first part you could participate in two conquests: Mongol conquest and world conquest. In the first you must unite all the little tribes of the country. The world conquest is more complex: You must use all your senses to make the world as you wish. ...
---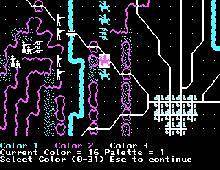 Gettysburg: The Turning Point 1986
Gettysburg: The Turning Point is a grand tactical simulation of the most famous, well known and arguably the most decisive battle of the Civil War fought at the little town of Gettysburg, Pennsylvania from July 1 to July 3, 1863. The game uses a refined version of SSI's Antietam game system...
---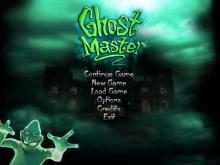 Ghost Master 2003
In the "spirit" of movies like Beetlejuice and games such as Haunting Starring Polterguy, Ghost Master has players in the role of an afterlife civil servant charged with the task of scaring away humans from their homes and workplaces. Ordered by the Haunter Committee to remove the townsfolk of Gravenville,...
---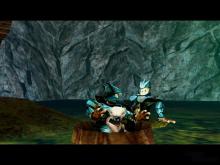 Giants: Citizen Kabuto 2000
Giants: Citizen Kabuto blends classic elements of real-time strategy and 3D action in an interactive, organic environment. Violent power struggles take place on over 25 island settings. Both first- and third-person views are available, as well as special camera angles like Kabuto's "mouth-cam." Gamers can choose to play one of...
---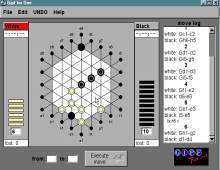 Gipf for One 1998
Gipf for One is an excellent PC version of GIPF, a fascinating abstract board game invented by Kris Burm in 1997. Like the board game, the objective of Gipf for One is to be the last player to add a piece to the board. The game at first glance looks...
---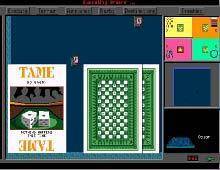 Global Conquest 1992
Global Conquest is a board game of world domination by Dan Bunten. The goal of the game is to explore and dominate the world - which is inhabited by natives - before the other three players do so. You can play against computer players, or play your friends through modem link. You...
---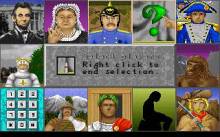 Global Domination 1993
Impressions gets high marks for creating a power-struggle game that is intended to provide both strategy and tactical maneuvering. Unfortunately, Global Domination succeeds nicely on only one of the two fronts. It's almost as if there are two separate games, each with it's own specific control mechanisms, and they've been...
---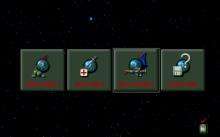 Global Effect 1992
Essentially similar to The Settlers AKA Serf City, Global Effect involves building up a sound local economy before going out to attack other nations and rule the world. Cities must contain housing, food sources and power supplies, which is where it gets complicated. You can choose the environmental settings of...
---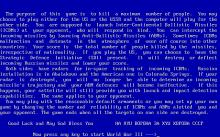 Global Thermonuclear War 1988
The purpose of this game is to kill a maximum number of people. You may choose to play either for the US or the USSR and the computer will play for the other side. You are supposed to launch Inter-Continental Ballistic Missiles (ICBMs) at your opponent, who will respond in...
---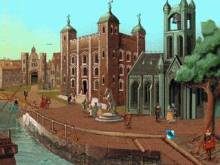 Gloriana (a.k.a. Elisabeth I) 1996
Gloriana. is a management game set in the year 1550 AD, when Elisabeth becomes Queen of England. The player is cast as the owner of a small trading company with the goal to gain wealth and influence, through the international trading of goods and accumulation of luxury items, until they achieve...
---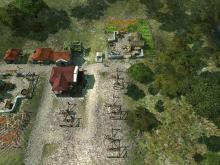 Glory of the Roman Empire 2006
In the spirit of classics such as Pharaoh and (especially) Caesar, Glory of the Roman Empire is a city-building game set in ancient times. Beginning with limited resources and a very small population, players develop their city by adding new buildings. These offerings attract new citizens, just as they require...
---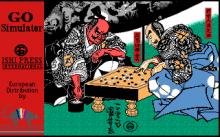 Go Simulator 1991
Go Simulator is a Computer adaptation of the classic oriental strategic board game : the GO. The Game is designed as a initiation to the go : it includes a complete tutorial to learn the basic rules of GO. Using the numerous available options, you can custom the game to adapt...
---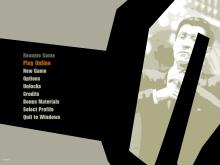 Godfather II, The 2009
Godfather II advises its players to "act like a mobster, but think like a don." Like Electronic Arts' original Godfather, the sequel is a Grand Theft Auto-style open world adventure, in which players can explore a large urban area and take part in violent mafia crime. From a third-person perspective,...
---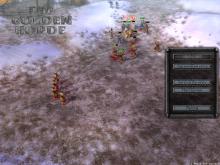 Golden Horde, The 2008
Set in the beginning of the 13th century, The Golden Horde is a strategy title that drops gamers in the middle of a series of great military conflicts in Central Asia. Players can take control of European Crusaders, entrenched Mongolians, or invading Russians, with each faction possessing unique military forces,...
---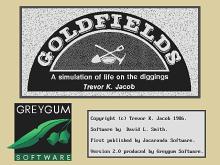 Goldfields 1993
You start off as a fella looking to make a fortune in the goldrush. Before u go hunting for gold u can work at stores and other places to make money. Buying shares in these businesses also gives u the ability to upgrade and increase your pay, as well as...
---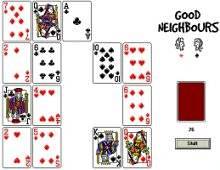 Good Neighbors Solitaire (a.k.a. Monte Carlo Solitaire) 2002
Good Neightbors Solitaire is a catchy little solitaire, in which the objective is to pair off and remove all the cards in the 52-card deck. You can remove any pair of cards of the same rank, provided they are adjacent (neighbours) to each other either horizontally, vertically or diagonally. Once...
---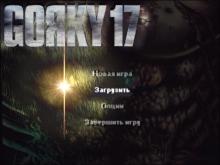 Gorky 17 (a.k.a. Odium) 1999
This title has been developed by Metropolis. It is being published in the UK by Topware as Gorky 17. It is also being published in the US by Monolith, under the title Odium. To make a long story short, Odium and Gorky 17 are interchangeable names for this particular title,...
---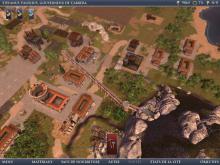 Grand Ages: Rome 2008
An empire-building game set, appropriately enough, in one of the greatest empires the world has ever known, Grand Ages: Rome finds players building cities, raising armies, and conquering new territory in an attempt to become a dominant leader. Gamers begin as a smalltime governor, but they can eventually grow to...
---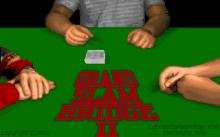 Grand Slam Bridge II 1992
The second installment in the series is a remake of Grand Slam Bridge with modern abilities of its time such as VGA graphics, music and animations. It represents a card game Bridge with rules of Contract Bridge. For both partners a set of bidding conventions, which include Cue Bid, Weak...
---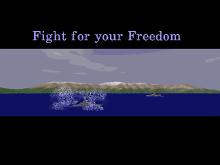 Grandest Fleet 2, The 1995
The Grandest Fleet 2 is the never-released sequel to The Grandest Fleet, QQP's underrated naval wargame that updated the classic Lost Admiral with SVGA graphics and more emphasis on economics. The Grandest Fleet 2 is probably better described as an 'add-on' to The Grandest Fleet than a new stand-alone game,...
---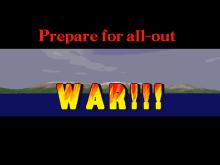 Grandest Fleet, The 1994
Quantum Quality Productions has launched yet another combat simulator on the high seas of computer naval warfare with their release of The Grandest Fleet. The game is detail intensive as many of their titles are and rewards the war gamer who can weather the indoctrination period and graduate to comfortable...
---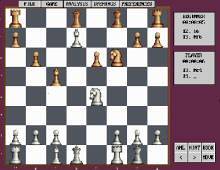 Grandmaster Chess 1992
Grandmaster Chess is a relatively late comer to the computerized world of chess programs. Being such, it must stand up against those simulations that have preceded it and in order to be considered a viable contender, even surpass those programs already embraced by the public (e.g., the Chessmaster or Sargon...
---
---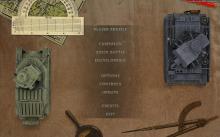 Graviteam Tactics: Operation Star 2012

---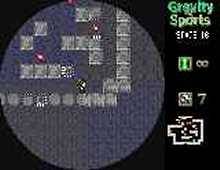 Gravity Sports 3 2001
Yet another innovative but not very well known freeware puzzler from Japan. Gravity Sports 3 is a cool puzzle game where you control a cute anime girl named Jiima, who wants to collect all the candies in each level. The interest twist here is that to get to some candies,...
---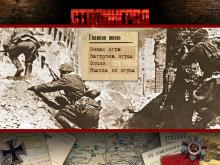 Great Battles of WWII: Stalingrad 2004

---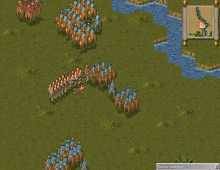 Great Battles: Collector's Edition, The 1998
The Great Battles Collector's Edition is the crowning achievement of an evolving system of games that deal with ancient history, specifically those battles fought between 338BC to 45BC and includes the latest versions of all three Great Battles series games. It runs the gamut of historical warfare from the times...
---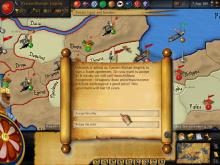 Great Invasions: The Darkages 350-1066 AD 2006
Taking place during a time of barbarians and evolving nations, Great Invasions: The Dark Ages "350-1066 AD" focuses primarily on large, multiplayer battles. Featuring over 150 nation tribes, players may take control of up to ten states at the same time, and then launch invasions, start wars, and migrate to...
---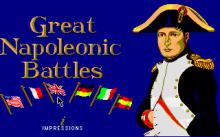 Great Napoleonic Battles 1991
Great Napoleonic Battles is a turn-based hex wargame which not only allows players to play three epic battles from the Napoleonic Wars but also includes a construction kit to re-create any land-based battle of the Napoleonic period. It consists of four programs: a 'Battle' program to play scenarios; a 'Mapmaker'...
---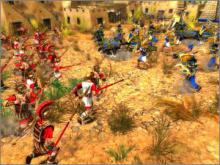 Great War Nations: The Spartans 2007
Great War Nations: The Spartans takes real-time strategists back to the days before Roman rule, when Greek city-states clashed for wealth, peace, and glory. Players take control of Macedonia or Sparta and embark on two separate, seven-mission campaigns on a quest to become more powerful than Alexander the Great. Gamers...
---