Strategy Games #52
Search a Classic Game: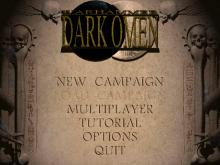 Warhammer: Dark Omen 1998
In most high school drivers' education classes, students are taught the IPDA principle: Identify, Predict, Decide, Act. IPDA is a surprisingly effective way of learning how to drive defensively. In fact, the principle is so easy to learn and universally applicable it can be used by people in just about...
---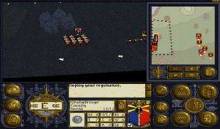 Warhammer: Shadow of the Horned Rat 1996
If you are looking for a real time strategy/combat game with extremely smart AI routines and lots of fighting, Warhammer: Shadow of the Horned Rat is right up your alley. Encompassing elements of other genres such as adventuring and role-playing, the game's real strength lies in the wonderful storyline that...
---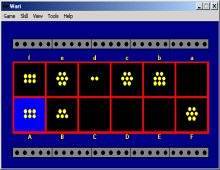 Wari 2002
Wari is a neat little freeware version of a popular African board game, more commonly known as Awale, Wari, and other similar-sounding names. Awale is a 2-player game played with a board that consists of two rows of 6 pits called "houses" (12 total), with two larger pits (kalahas), usually...
---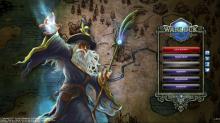 Warlock: Master of the Arcane 2012

---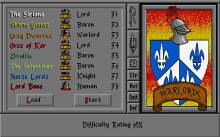 Warlords 1990
One of the better war games to be released at the beginning of the 1990's, Warlords has the appearance of a game lovingly designed by its creator, Steve Fawkner. The game is a hybrid of combat, fantasy and strategy and mixes these components very well. Even more commendable is the...
---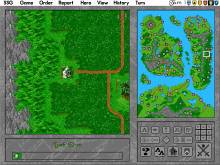 Warlords 2 1993
One of the keys to being successful in Warlords II is making sure to get the most out of each of your individual units. This may sound relatively easy but it takes a lot of coordination and knowledge of the strengths and weaknesses of the various troops you employ for...
---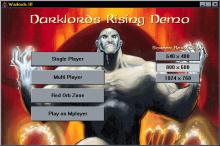 Warlords 3: Darklords Rising 1998
Warlords III: Reign of Heroes was a decent game with a large following. Darklords Rising picks up after the first and adds more scenarios, more campaigns, new units, and new heroes. RoH was touted as "Turn Based Game of the Year" from various magazines and Reb Orb has tried to...
---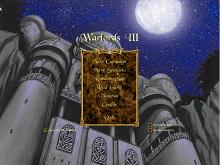 Warlords 3: Reign of Heroes 1997
Warlords III - Reign of Heroes is the sequel to it's successful predecessor Warlords II. It combines new armies, new scenerios and multiplayer to bring you begging for more. The best part of Warlords II, which is retained in Warlords III - Reign of Heroes, is the element of strategy and...
---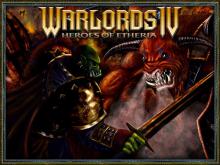 Warlords 4: Heroes of Etheria 2003
Continuing the series that began in 1989, Warlords IV: Heroes of Etheria is a combination of strategy and role-playing. A Dark Elven mage Aravein has been summoning lesser daemons into the realm of Etheria and placing them in charge of her orcish minions. Aravein has sent these evil creatures on...
---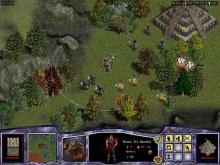 Warlords Battlecry 2000
Control of The Tears of Dawn and their unearthly powers sits center stage in the real-time strategy, fantasy role-playing game Warlords Battlecry. Two forces, one good, one evil, battle for possession of a land called Etheria through a series of 36 single-player episodes (campaign). A new element has been integrated...
---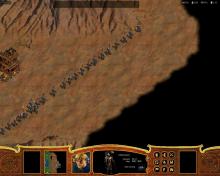 Warlords Battlecry 2 2002
The Warlords series became popular as turn-based strategy games but jumped on the RTS bandwagon in 2000 when developer SSG released Warlords Battlecry, which introduced a novel idea to the genre: heroes. The hero's statistics could be raised to level up his capabilities, adding role-playing elements to the somewhat stagnant...
---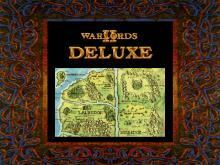 Warlords II Deluxe 1995
Warlords II Deluxe is an eight player game of conquest and empire. Different worlds are provided as a stage for your ambitions, and as a test of your capabilities. In the quest for final victory, you will assemble vast armies, conquer and loot mighty cities, undertake perilous quests, make and...
---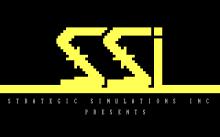 Warp Factor, The 1982
Take command of United Alliance of Planets, the Klargon Empire, the Reman Star Empire, the Imperial Pirates, or the Freemen planets in the game of tactical starship combat. Engage other starships and even starbases and outposts with phasers, photon torpedoes, disruptors, drones, and plasma torpedoes. Freeman planets have defense fighters...
---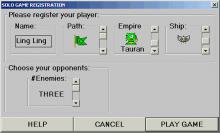 Warpath 1994
Warpath is a shareware science fiction space strategy game of the 4X (xplore, xpand, xploit, xterminate) mold for up to four players. It is played in real-time, and contains some real-time strategy/action elements. Multiplayer mode is playable over LAN (IPX only) or serial/modem connection. It was written for...
---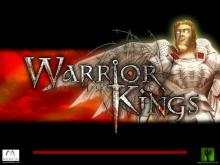 Warrior Kings 2002
Unlike the horde of RTS games released in 2002, Warrior Kings offers a bit more than just resource collection and fighting by incorporating mythology and thinking of medieval times. Instead of orcs as enemies, the real fight is science versus religion, an age-old battle that offers an interesting change of...
---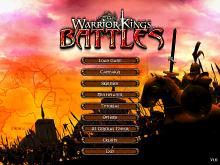 Warrior Kings: Battles 2003
Warrior Kings: Battles tells the story of the divided land or Orbis, which has fallen into near anarchy after the assassination of the last descendant of Artos, who unified the land over 100 years ago. The mammoth struggle for dominance has degenerated into continuous civil war, spreading disease, and famine....
---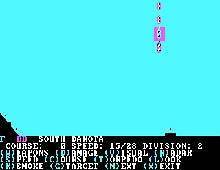 Warship 1988
Tactical wargame of naval engagements in the WW2 Pacific theatre. There are four historical battles to choose from, plus a custom scenario builder to make 'what-if' scenarios. Both, IJN and USN forces, can be controlled by humans. The game-engine is much the same as the one used in SSI's Battle...
---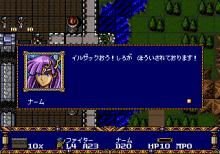 Warsong (a.k.a. Langrisser) 1991
Warsong is a turn-based strategy/role-playing game with a storyline that is similar to other games in that you control a prince out to save the world. However, it becomes much more involved as you progress through the game and it will get you hooked. A couple hours might be needed to...
---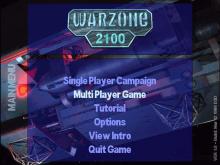 Warzone 2100 1999
Although Warzone 2100 is very much of the Command & Conquer genre, and hence is a strategy game in heavy camouflage make-up rather than an original idea, the game breaks new ground. The scenario is a familiar one; society has destroyed itself in 2085, and fifteen years later your mission...
---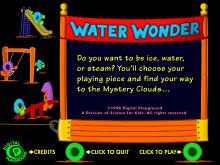 Water Wonder 1996
Water Wonder is a unique computerized board game based on the actual board game of the same name. Designed primarily to teach kids about different states of water (steam, liquid, and ice) and how different objects affect them, the game is easy to learn but becomes repetitive after the novelty...
---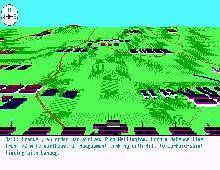 Waterloo 1989
Waterloo, arguably the most famous battle in history, was fought on June 18, 1815 between the French Forces of the Emperor Napoleon Bonaparte and the English and combined Allied forces under the Duke of Wellington and Prussian forces under Field Marshall Blucher. Waterloo the game was a revolutionary new concept in...
---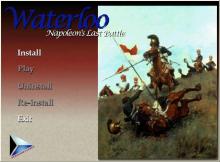 Waterloo: Napoleon's Last Battle 2001
Waterloo -- symbol of grandeur and collapse, honor and carnage. Without a doubt, this mythical battle has been one of the most debated and over-analyzed military confrontations in history, from Victor Hugo's famous digression right in the middle of Les MisÚrables and hundreds of historians and biographers to board war...
---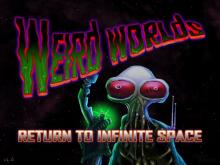 Weird Worlds: Return to Infinite Space 2005
Back in 2002 an unknown developer called Digital Eel came out with a game called Strange Adventures in Infinite Space. Challenging you to explore and conquer the universe in about fifteen minutes, SAIS became a cult classic due to its interesting gameplay and low price. The game was an interesting...
---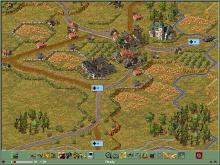 West Front 1998
Is it possible for a game to be too encompassing, have too many features and be too massive? Talonsoft, Inc.'s West Front, a war game covering much of World War II, raises these questions. Whether you're interested in controlling Axis or Allied powers for battles taking place throughout Europe and...
---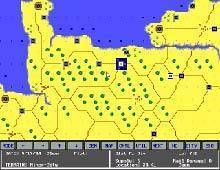 Western Front 1991
For those fans of the previous war game Second Front from SSI, Inc., the graphical presentation of Western Front: The Liberation of Europe 1944-45 will seem very familiar. As for the interface, the current title introduces full mouse support which makes game play much simpler with an increased comfort factor...
---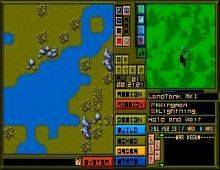 When Two Worlds War 1993
It's like driving a sleek looking race car in bumper-to-bumper rush hour traffic -- all those good looks and speed and no where to go. The analogy may be lame but so is the overall feel of When Two Worlds War when after playing for a while you realize it's...
---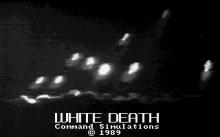 White Death 1990
White Death is based on of the board game of the same name and deals with the fights around the Russian village Velikiye Luki in 1942. There are six scenarios, dealing with different phases of the fight, and the player either takes the role of the German or Russian side...
---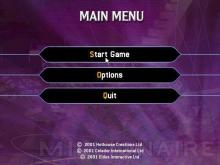 Who Wants to Be a Millionaire: 2nd Edition 2000
Who wants to be a Millionaire CD-ROM 2nd Edition, by Buena Vista Software, is based on the swelteringly hot (c. 2000) television game show aired on the ABC network. The game is a faithful transition, one in which most fans of the television show will not be disappointed. Initially, avid game...
---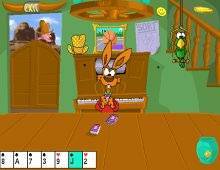 Wild Cards 1995
Wild Cards is an excellent collection of card games, designed with kids in mind. It does for cards what Corel's Wild Board Games does for board games: present a good range of popular family card games in an attractive cartoony format, with an intuitive interface, on-line help, and a full...
---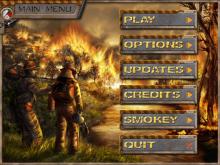 Wildfire 2005
PC action gamers rely on strength, stamina, and strategy to fight wildfires in this release from Take 2. Hand-pick a team of able smoke jumpers for each mission. Parachute the team in to contain out-of-control forest fires in the American Northwest and Southwest. Fires move realistically across the wilderness according...
---