Strategy Games #33
Search a Classic Game: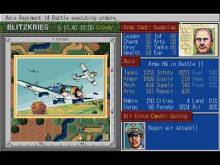 Operation Europe 1994
The game is an historical simulation of the European and North African theaters of World War II. The game allows up to two players to role-play as Army commanders for either the Axis or Allied forces. This game emphasizes the military aspects of the war and leaves diplomacy to the...
--- Operation Flashpoint: Red River 2011
Operation Flashpoint: Red River enlists players to lead a hostile force in a remote land, surrounded by serene mountains and deadly serious mission objectives. Building upon Dragon Rising, the series' high-def generation debut, additions in Red River include refinements to squad and enemy AI, a more accessible inventory system, and...
---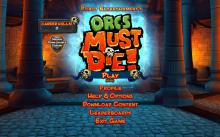 Orcs Must Die! 2011

---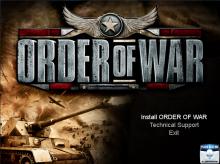 Order of War 2009
Order of War is a World War II strategy game featuring distinct campaigns on the Eastern and Western Fronts. Taking place during the summer of 1944, the game will have you guiding both the Americans against the Germans and the Germans versus the Russians across multiple missions and objectives. Unlike...
---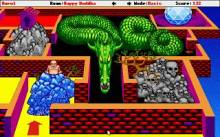 Origamo 1994
Origamo creates an electronic-itch that puzzle gamers, once hooked, feel they must scratch. In the guise of a computer game, Origamo, sad to say, is really nothing more than a gimmick game in the same category and tradition as such action puzzlers as Tetris and Pipe Dream. Basically, the entire...
---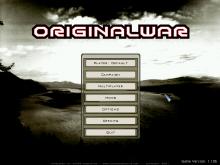 Original War 2001
Original War takes place in both the future and the far distant past. The prehistoric-era combat reflects the first large-scale battles ever seen on planet Earth, but are spawned by resource hungry nations of the future, the US and Russia. Unfortunately, this tired and frustrating game is also stuck in...
---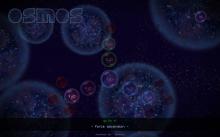 Osmos 2009

---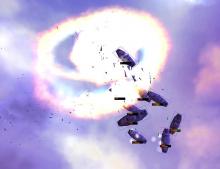 Outforce, The 2000
This real-time strategy is set in space and involves three warring races. Battles take place in a 3D arena where futuristic weapon fire shines through dark voids and colorful nebulae. Graphics are presented in full 3D, though most ship movement takes place on a single plane to simplify strategy. The...
---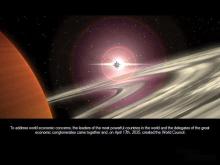 Outlive 2001
Outlive is set in a very near future, when greedy governments and rampant overpopulation have left the resources of Earth scarce and difficult to control. As soon as the nations of Earth form the World Council alliance to seek possible solutions to these problems, a counter organization develops to protest...
---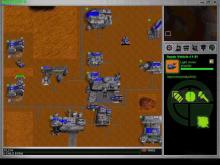 Outpost 2: Divided Destiny 1997
It seems as if this ill-fated (perhaps star-crossed?) title from Sierra is going to remain the bane of the company's reputation. After the disastrous release of the terribly incomplete original title, a redone version 1.5 (available on both CD-ROM and 3.5" formats) was released that fixed most of the significant...
---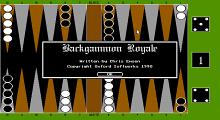 Oxford Games 1991
Oxford Games is a collection of three early games from Oxford Softworks: Bridge 2,000, Backgammon Royale, and Chess Player 2150. They are all solid releases compared to their peers at that time, and strong AI - the company's hallmark - is already evident in all three games. All three games...
---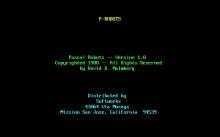 P-Robots 1988
P-ROBOTS ("pee-robots") is a game based on computer programming in PASCAL. The concept and framework was inspired by C-ROBOTS (the same concept, except using the C language). The object of the game is to design and program a "robot" that can triumph over similar robots designed and programmed by others in...
---
P.T.O. II 1995
PTO II is a KOEI game that depicts the conflict between the USA and Japan during World War II. The player takes control of the Navy forces of both nation, and tries to outsmart each other. ...
---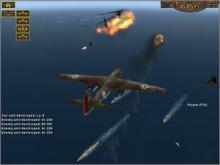 Pacific Storm: Allies 2008
Strategically lead naval units and fighter planes through the Pacific against the enemy while also balancing diplomatic measures in Pacific Storm: Allies, the sequel to Pacific Storm. Players can once again take control of the United States, U.S.S.R., Holland, Germany, or Japan, as well as the newly added playable nation...
---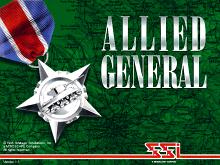 Pacific War 2005

---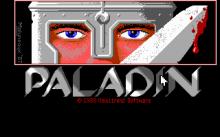 Paladin 1 1988
The Paladin is the ultimate warrior on the battlefield, he leads forces and is the master of swordsmanship. But Paladins are not born with these abilities. They must be trained and tested in many missions to obtain knighthood. Paladin is an overhead turn-based strategy game played on various tiles. Players take...
---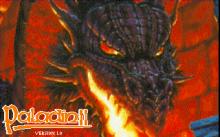 Paladin 2 1992
The Order of Paladins are called upon at various times to undertake all sorts of tasks. As the young apprentice to the order, Brandon, it will be your job to lead a party of brave warriors through several unique and different quests on a variety of objectives. Characters may be imported...
---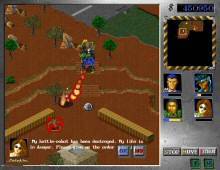 Panic Soldier 1997
In 2045 terrorists conquer a island in the Pacific Ocean and declare it an independent state. Because the whole world is afraid of these terrorists they send a mercenary group named Panic Soldiers on the island to drive them away. The game is a real-time strategy game which emphasizes on...
---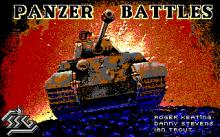 Panzer Battles 1990
Panzer Battles is a hex board game style WWII war game. The game is based on the same engine originally used in Battlefront. The included Scenario package has forces and battles involving Soviet, German, British, American forces. You command corps of units in an effort to achieve the objectives laid...
---
---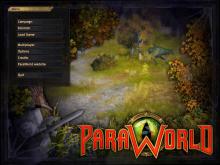 ParaWorld 2006
Inside the ParaWorld, man and beast battle endlessly for dominance and power in a dimension stuck between prehistoric time and the 19th century. Three nations -- the Norsemen, the Dustriders, and the Dragon Clan -- are competing for resources, land, and the right to exist in this sliver of time....
---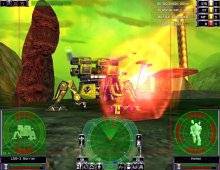 Parkan: Iron Strategy 2001
Parkan: Iron Strategy is an ambitious blend of first-person shooter, real-time strategy, and combat simulation from Nikita, a prolific Russian developer. Although it falls far short of the likes of Battlezone and Hostile Waters in many areas and is just not as much fun to play as those games, Parkan...
---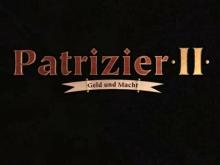 Patrician 2: Quest for Power 2001
Given the recent glut of real-time strategy games, a new RTS game must either dramatically improve on previous games or offer something innovative and exciting. Patrician II, despite some positive interface features, doesn't succeed in either department. It's a shame, really, because this game has some hidden joys, but few...
---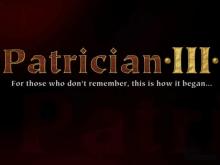 Patrician 3: Rise of the Hanse 2003
Return to the dawn of the Age of Sail, a time when nearly unlimited wealth and power could be claimed by those brave enough to travel the high seas and profit from the exchange of goods. While remaining true to the proven real-time empire-building approach of the first two games...
---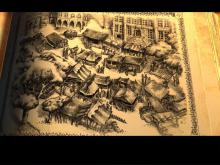 Patrician IV: Conquest by Trade 2010
Gaming Minds Studios resurrects Ascaron Entertainment's naval-themed empire-building strategy series with a heavy emphasis on commerce in Patrician IV: Conquest by Trade. Players begin as a simple merchant bartering with common goods, but the goal is to eventually become Elderman of the Hanseatic League by establishing a strong merchant fleet...
---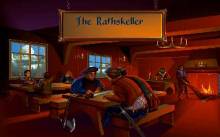 Patrician, The 1992
The Patrician is set in medieval times, focusing on the trading efforts of the Hanseatic League. You (and up to 3 other players) struggle for money and respectability. You should build up sea routes between the 16 cities in the North and East Sea, and your ultimate goal is to...
---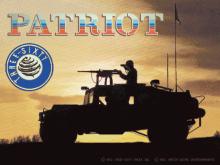 Patriot 1993
The game is set in time of famous Desert Storm operation, where you can control Iraqi or Coallition forces to win in the conflict. You as General Officer have to discover the plans and contingency plans of a battle staff, then change plans, paths, and formations before "the action begins". In...
---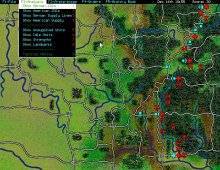 Patton Strikes Back 1991
In the wargame you can play as Americans or Germans on famous World War 2 battlefield - the Battle of the Bulge. Before the battle begins you can research visible enemy troops, choose your troops, show them preferred movement direction, and choose mode (attack, defence, etc.). After that the game...
---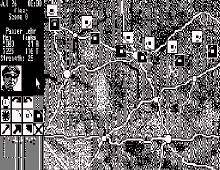 Patton vs. Rommel 1987
A turn-based war game set in World War II that simulates a what-if battle between General Patton and Field Marshal Rommel for control of Normandy, hence the name. As the war is fought you get points, and the objective, of course is to gather as much points as possible (positive points...
---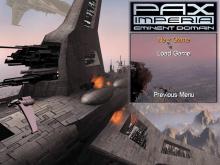 Pax Imperia: Eminent Domain (a.k.a. Pax Imperia 2) 1997
If so many decent space simulations had not preceded the release of Pax Imperia: Eminent Domain, the idea of a space conquest game that focuses on exterminating all life that dares be a little different from your own race might be somewhat more palatable. But in this case, there is...
---