Strategy Games #39
Search a Classic Game: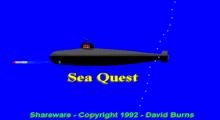 Sea Quest 1992
You control a fleet of six ships, each of which can be one of three types: Destroyer, Carrier, or Frigate. Your fleet is tasked with hunting down and destroying a pack of up to 30 submarines. This task is complicated by the fact that the submarines move around and occasionally...
---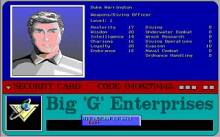 Sea Rogue 1992
When you first unpack Sea Rogue, your attention is immediately drawn to the impressive 160+ page manual. At the very least, the game serves as a veritable compendium of real life ship wrecks from most of the major shipping and sailing lanes throughout the globe. More than 270 actual shipwrecks...
---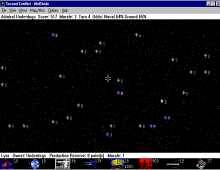 Second Conflict 1991
Second Conflict is a fun "beer & pretzel" style game of galactic warfare for Windows, and one of the first shareware strategy games that are worth the registration costs. Sequel to Galactic Conflict, the game was released as freeware in late 1990s by its author, Jerry Galloway. Second Conflict is not...
---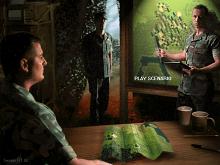 Semper Fi 1998
Games Domain's Dean Gordon says it all about this atypical squad-level wargame that does not live up to Stanley Associates' earlier 5th Fleet, primarily because it is too short and too easy: "The United States Marine Corps (USMC). What image do these words conjure up to you? To me, it speaks...
---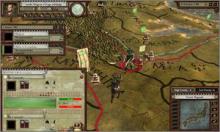 Sengoku 2011
The strategy experts at Paradox Interactive turn their attention to feudal Japan as players take on the role of an honorable noble during the civil war of 1467 in Sengoku. As a member of an illustrious samurai clan, gamers must attempt to reunite the warring provinces through a combination of...
---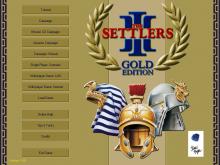 Settlers 3, The 1998
The Settlers series from Blue Byte has been a fairly successful franchise for the company, especially in Europe. Although neither of the two previous installments broke any new ground in the strategy genre, they were decent games that provided gamers with some of the most highly detailed economic systems available...
---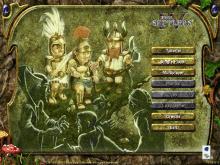 Settlers 4, The 2001
Generally, empire-building games tend to operate on a global or even galactic scale. The assumption is that production continues even if gamers don't see work being done -- they must be content knowing that the denizens of a "sim city" already have the materials on hand to erect buildings. For...
---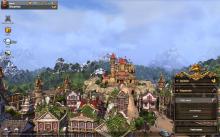 Settlers 7, The: Paths to a Kingdom 2010
Gamers return to the early Renaissance to once again build a European empire through technology, trade, and military strength in The Settlers 7: Paths to a Kingdom. Developer Blue Byte Software has created an all-new graphic engine for the seventh iteration of its long-running real-time strategy series, allowing players to...
---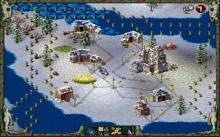 Settlers II Gold Edition, The 1996
You've all heard of settlers 4 and 3. But did you ever wonder what happened to the other two versions? Well, here's Settlers 2: Gold Edition. Woodcutters, miners, foresters, fishers, catapults and forts are just a taster of what comes in this jewel. There are 2 full campaigns, one where...
---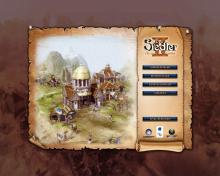 Settlers II, The: 10th Anniversary 2006
The Settlers II requires players to lead a group of pilgrims to prosperity in a new land. Gamers may represent the Roman, Asian, or Nubian culture and settle in environments that include lava, mountains, swamps, and forests. To advance both economically and socially, players must collect resources and use them...
---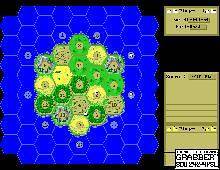 Settlers of Catan 1998
Settlers of Catan is a great computer version of a popular board wargame. The players in the game are settlers in the undeveloped land of Catan. You build roads, towns, and cities along the edges of different kinds of lands, and reap the harvests produced by those lands. You can...
---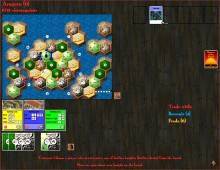 Settlers of Catan [2002] 2002
Settlers of Catan (2002) is yet another fanmade PC clone of classic German board game of the same name, originally published by Kosmos Games and later in the U.S. by Mayfair Games. For anyone who's never played the game, Settlers of Catan is a board game for 3-4 players (or...
---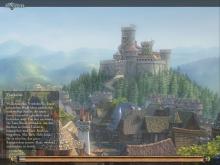 Settlers, The: Rise of an Empire 2007
With player input and a desire for realism, developers designed Settlers: Rise of an Empire to revolve around the seasons and environments of Earth. Gamers begin with acres of land and nothing more. They must command a group of workers to build roads and facilities that feed, clothe, protect, and...
---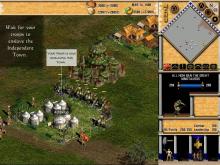 Seven Kingdoms 2: The Fryhtan Wars 1999
Shadowed by the tremendous success of Activision's Dark Reign and GT Interactive's Total Annihilation, another real-time strategy (RTS) game emerged last year that garnered critical acclaim but failed to tip the scale at retail with only 35,000 units sold to date (PC Data). The game was Seven Kingdoms, an ambitious...
---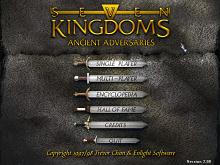 Seven Kingdoms: Ancient Adversaries 1998
If you enjoyed the excellent strategy game Seven Kingdoms then I really don't need to sell this enhanced version of the history sim to you. This time around, it's got more nationalities, completely new scenarios (15 more than last time), new gods, and an extra-devastating Advanced Weapon. After an impressive introductory...
---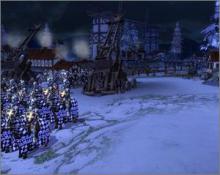 Seven Kingdoms: Conquest 2008
The third game in the Seven Kingdoms line, this 3D real-time strategy spans six millennia, beginning five thousand years ago in ancient Egypt and ending a thousand years in the future, in the year 3000 C.E. As in earlier games in the series (Seven Kingdoms [1997] and Seven Kingdoms II:...
---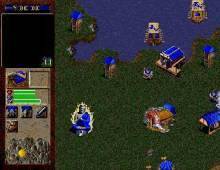 Seven Years War 1998
Seven Years War is a decent WarCraft II clone - that is, a real-time strategy game - based on the "Seven Years War," the period between 1592 and 1598 A.D. during which Japanese shogun Toyotomi Hideyoshi invaded Korea twice as part of his audacious plan to conquer China and divide...
---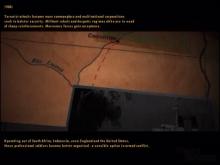 Shadow Company: Left For Dead 1999
Shadow Company: Left for Dead, a squad-based strategy game, strikes a nice balance between action and tactics but has flawed gameplay in areas that may spoil the game for some or just plain annoy others. The striking graphics, which render the terrain in realistic 3D, is the game's strongest feature....
---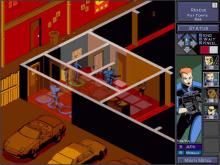 Shadow Watch 2000
Due to political collapse in Russia following the end of the Yeltsin era, the original International Space Station (ISS) program suffered serious setbacks. Now, the project has been revived through the joint efforts of NASA, the European Space Agency, the Brazilian Space Agency, the Chinese Space Agency and Russia. The...
---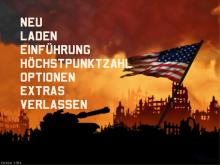 Shattered Union 2005
Shattered Union is a 3D, turn-based game of conquest, set in a discordantly imagined, alternate-reality United States. The country is at war with itself, and players can choose to lead one of seven bellicose factions: Greater California, The New Republic of Texas, the Heartland. Dixieland, the Yankee Union, or the...
---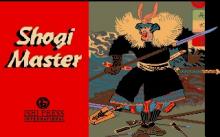 Shogi Master 1991
Shogi is the Japanese version of the game of chess. The pieces are similar to conventional chess and the objective is the same, but subtle differences make it more exciting in many ways. You may promote any piece which reaches the other side of the board, and you have the...
---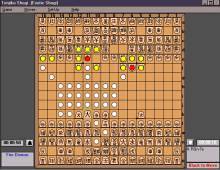 Shogi Variants 1998
Shogi Variants is a great freeware game for Windows that boasts a wide range of variants of Shogi, a popular Japanese chess game. The official description says it all: "Shogi Variants is a freeware Windows program to play 'Shogi'... or one of 16 other ancient and modern Shogi variants. The...
---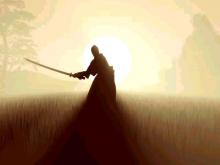 Shogun: Total War 2001
Mystery and intrigue surround the period of feudal Japan featured in Shogun: Total War. The images of warriors wielding ancient swords coupled with traditional Japanese music in the soundtrack create an ambience of great importance. The game is both factual and fictional with a portion of the game dedicated to...
---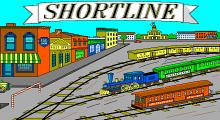 Shortline Railroad 1992
Shortline is an excellent beer-and-pretzel realtime railroad management game that eschews complicated financial aspects (as in A-Train) and all realistic factors in favor of the pure joy of creating a miniature railroad. You goal is to assure an uninterrupted collision-free passage of different trains to target points, and your success...
---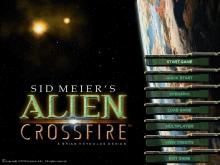 Sid Meier's Alien Crossfire 1999
Sid Meier's Alpha Centauri, the game for which this expansion is designed, is an incredibly complicated strategy title with an extremely steep learning curve that requires mastering a dictionary's worth of world-class techno-babble. As such, approaching the expansion, Sid Meier's Alien Crossfire, is enough to give one pause since quite...
---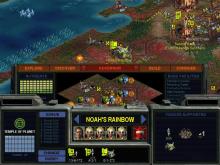 Sid Meier's Alpha Centauri 1999
With his latest title, it isn't so much that Sid Meier has done it again, but rather he's done more. And more of a good thing it is indeed. Sid Meier's Alpha Centauri is an excellent sequel to Civilization and Civilization II with the colonization ship arriving on a strange...
---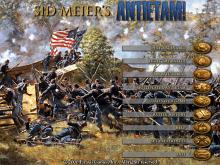 Sid Meier's Antietam! 1999
Sid Meier's Gettysburg! was a combination of challenging strategy and attention to detail. Now, with the follow up title Sid Meier's Antietam!, fans of the genre can expect more of the same with this 3D real time war strategy game, Firaxis' second Civil War installment. The attention to detail will likely...
---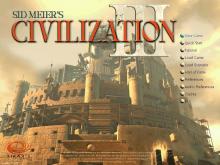 Sid Meier's Civilization 3 2001
For over 20 years, master game designer Sid Meier has produced a steady stream of titles shaping the landscape of the gaming world, and now Sid Meier's Civilization III gives you the opportunity to shape a virtual world as you see fit. The third installment in the famous Civilization series...
---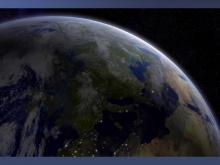 Sid Meier's Civilization IV 2005
From humble beginnings as a prehistoric tribe of hunters and gatherers, to a far-flung future of extra-terrestrial colonization, players lead their people to dominate Earth and beyond in this era-spanning game of empire-building. A true living legend of computer game design, Sid Meier invites strategists to conquer the world all...
---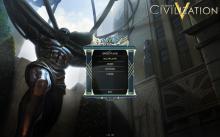 Sid Meier's Civilization V 2010
Civ 5 is a bona fide Sid Meier's Civilization game, worthy of the series' title and heritage. It is also the farthest removed, most different game from its predecessors yet. It is most different not because of any particular rule change or graphical enhancement, but because of the way it...
---