Strategy Games #39
Search a Classic Game: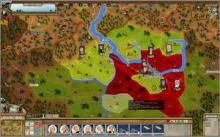 Rise of Prussia 2010
Strategy gamers can join the Prussian Kingdom or its Austrian, Russian, and French adversaries and re-create the Seven Years War in Rise of Prussia. There are 20 different playable scenarios, broken down into a dozen key battles, seven annual campaigns, and one grand scenario that spans the entire war. Players...
---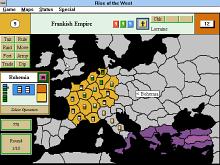 Rise of The West 1994
Rise of the West is a fun political wargame based on SPI's outstanding Empire of the Middle Ages boardgame that focuses on the rise of Western powers at the beginning of the 14th century. Upto 8 players can play as European powers vying for control of the continent. Like its...
---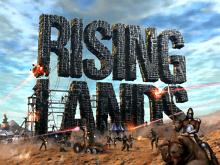 Rising Lands 1997
One of the most innovative real-time strategy games to have come along in a long time, Rising Lands is a good game that is hampered by a few idiosyncracies and an inconvenient user interface. The review at Games Domain explains the premise and gameplay mechanics quite well as follows: "[the]...
---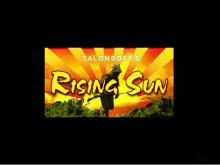 Rising Sun 2000
Talonsoft's Rising Sun truly does justice to battles often ignored in our teachings of history. Many gaps exist in peoples' minds about the war with Japan in World War II, especially the younger generation. We all remember Pearl Harbor and the bombings of Hiroshima and Nagasaki but do we ever...
---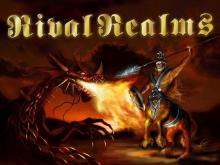 Rival Realms 1998
Rival Realms, an ambitious turn-based strategic fantasy game, relies on heavily used clichés, but implements them with skill. The plot is not overly innovative and features a clash between three groups: Elves, Humans, and Greenskins. Elves are weak in melee combat, the Greenskins, made up of orcs, gnomes, and anything...
---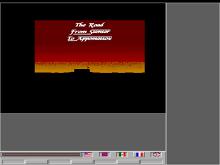 Road from Sumter to Appomattox 2, The 1995
The Road from Sumter to Appomattox, released in 1993, is an ambitious simulation of the American Civil War -- from start to finish. The initial responses were less than overwhelming, with mediocre graphics and bugs that made the game virtually unplayable. This 1995 revision, released as RfStA 2, remained flawed,...
---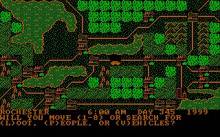 Roadwar 2000 1987
Post-apocalypic strategy game where you control a gang of warriors traveling across, battling mutants and other gangs and looting towns. ...
---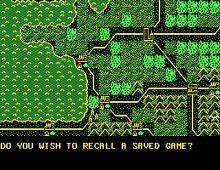 Roadwar Europe 1987
In the year 1999, weapons of mass destruction have already devastated America. In Roadwar Europa, designed by the team that would produce Pool of Radiance and Command and Conquer, it's up to you and your road gang to stop terrorists before they unleash the same deadly plague on Europe. Though best...
---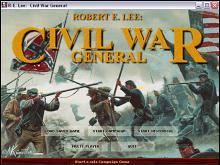 Robert E. Lee: Civil War General 1996
In a refreshing change of pace, the designers of Robert E. Lee: Civil War General approach the venerable genre of Civil War games with an eye toward providing the player with something a little bit different. The standard victory conditions of simply occupying certain terrain or towns at the end...
---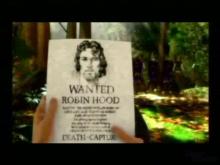 Robin Hood: Defender of the Crown 2003
After a ten-year hiatus, developer Cinemaware marks its return to the industry with the release of Robin Hood. Essentially an enhanced remake of the company's first game, 1986's Defender of the Crown, Robin Hood features a variety of play styles to fit the many talents of its titular hero. Players...
---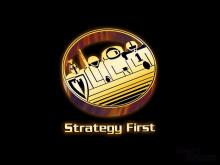 Robin Hood: The Legend of Sherwood 2002
Robin Hood, Maid Marion, Friar Tuck, and Little John join forces when Robin of Locksley returns from his foreign adventures. With Richard the Lionhearted fighting in the Crusades, England suffers under the cruel hands of the evil Prince John. Robin and his friends will scurry around Sherwood Forest, Nottingham Castle,...
---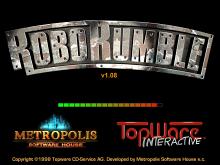 Robo Rumble 1998
RoboRumble's 3D action pits you against three human opponents over a LAN or the Internet, or lets you be the best you can be at 30 missions in two solo-player campaigns. The UN has selected two arms manufacturers as finalists in the race to build high-tech robotic weapons to fend...
---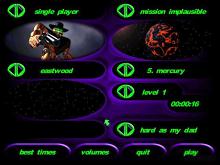 Robosaurs versus the Space Bastards (a.k.a. Space Bastards: Sudden Justice) 1999

---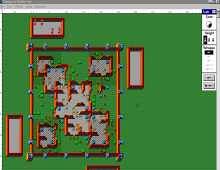 Robosport for Windows 1991
A creative turn-based strategy game. Form a team of robots serving different roles and program them to eliminate the enemy from the arena. You have 5 different types of robots at your disposal, each with it's own weaponry and capabilities. The competition is run in a number of intervals giving...
---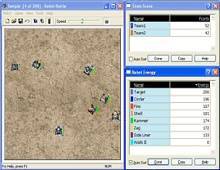 Robot Battle 2004
Robot Battle is a great programming game in the footsteps of Apple II classic Robot War. From the official website: "Your goal is to create robots or teams of robots to compete in tournaments against friends and other players from around the world. Robots fight in a rectangular arena, attempting...
---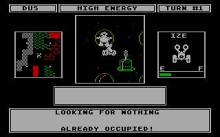 Robot Rascals 1987
Control a Robot Rascal in a turn-based scavenger hunt that mixes strategy, action and board-game elements. The game included a set of physical cards, which told you what you needed to hunt for in the field or Laustenfownd. The first to find all the objects in their hand of cards wins. Luck...
---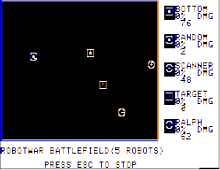 RobotWar 1981
One of the best games ever made in any genre, RobotWar is a strategy/puzzle/simulation hybrid masterpiece by Silas Warner, creator of Castle Wolfenstein for MUSE Software. The game is best described as a cross between two later games: Origin's OMEGA and Maxis' RoboSport: your task is to design robots, and...
---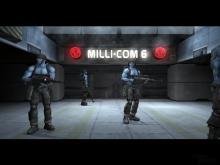 Rogue Trooper 2006
Rebellion invites comics fans and action gamers back to the future with this video game adaptation of 2000AD's Rogue Trooper. Players take the role of Gerry Finley-Day and Dave Gibbons' genetically enhanced super-soldier, to fight for revenge in the disturbingly futuristic Nu Earth. The game plays like a third-person shooter,...
---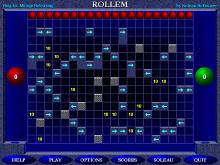 Rollem 1997

---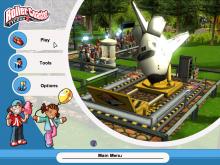 RollerCoaster Tycoon 3 2004
This third full RollerCoaster Tycoon game runs on a graphics engine that moves the series from 2D to 3D. RollerCoaster Tycoon 3 is designed to make good use of its new technology with numerous gameplay improvements and aesthetic additions, such as gradual day and night cycles, customizable fireworks displays, weather...
---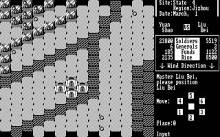 Romance of The Three Kingdoms 1 1989
Based on the events of the Three Kingdoms era in China (3rd century), and on Luo Guanzhong's famous novel Sanguo Yanyi, you take command of one of the many warlords rivaling for control after the Yellow Turban Rebellion. This strategy/RPG game introduces hundreds of historically real characters of the Three Kingdoms...
---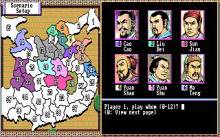 Romance of The Three Kingdoms 2 1991
The sequel to Romance of the Three Kingdoms. The game concept is still the same, though they did improve a lot of features that one may consider 'disturbing' from RTK I (e.g. Generals dying easily due to disease, etc.). RTK can be said to be much more 'stable' where players...
---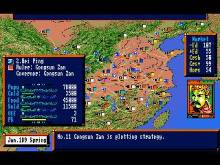 Romance of the three Kingdoms 3 1993
Romance of the Three Kingdoms III: Dragon of Destiny is another strategy game by Koei. The concept is the same here as in Koei's other wargames: conquer all you can! In this case the historical setting is ancient China. The country is under the control of one Emperor, but all of...
---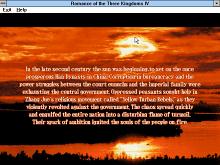 Romance of The Three Kingdoms 4: Walls of Fire 1996
The Three Kingdoms era of Chinese history is the setting for this strategic war game. Select one of 38 leaders and guide your people to power by military or diplomatic means in an isometrically viewed world. Military tactics such as well-placed taunts and deliberate enemy confusion are on offer. Weaponry...
---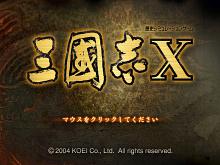 Romance of the Three Kingdoms X 2004

---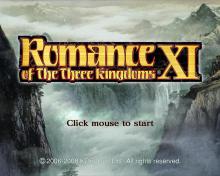 Romance of the Three Kingdoms XI 2008
Inspired once again by the legendary novel of ancient China's Han Dynasty, KOEI's historic military strategy series deploys exclusively on PlayStation 2 for the fifth time, in its 11th iteration. Advances over previous versions of the long-running console series include a deeper simulation of military research and a new tactics...
---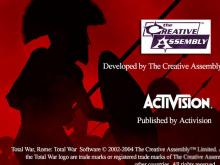 Rome: Total War 2004
Players stake claim to one of the greatest empires Earth has ever known in this third PC strategy game from The Creative Assembly. After winning critical success with its Shogun: Total War and mainstream popularity with its Medieval: Total War, the developer visits the age of Caesar with this third...
---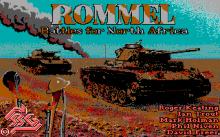 Rommel: Battle for North Africa 1989
The battles in North Africa, 1941-1943, were like no other , up to that point , in the 2nd World War. It was fought almost entirely in the hot, humid desert. SSG brought the best simulation of that period (Although Decision in the Desert by Microprose comes close!) I can...
---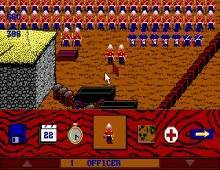 Rorke's Drift 1990
This game recreates the battle in 1879 where a British outpost at Rorke's Drift manned by 137 men managed to repel an attack by force of over 4,000 Zulu warriors. This is a real-time strategy game where the player can pause the game and issue orders during a command mode, after...
---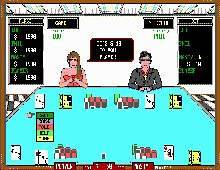 Ruckus Poker 1992
"What's all the ruckus about?" It's about Ruckus Poker! Okay, well maybe not. Ruckus Poker is an interesting little poker game, just for the selection of computer players. It reminds me of Sierra's Hoyle series of card games. From the graphics it looks like this was a predecessor or they...
---