Strategy Games #4
Search a Classic Game: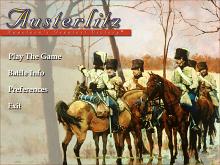 Austerlitz: Napoleon's Greatest Victory 2002
Following BreakAway Games' Waterloo comes Austerlitz, which applies its sophisticated real-time treatment to the influential title battle waged earlier in the career of the famous military genius. Take the role of Napoleon Bonaparte to lead your forces to victory, or win the day with the Russian or Austrian armies and...
---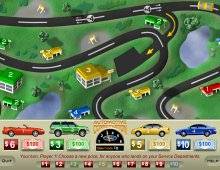 Automotive Conservation 2001
This is a very simple freeware promotional game. What does it promote? Is it just to promote car maintainance or is it to promote the car company that ordered the production of this game? I think it's the second. It's a board game, a very simplistic board game. You set a...
---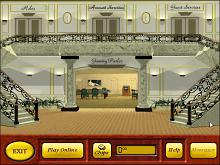 Avalon Casinos 1996
Avalon Casinos is a freeware game that contains the most popular games found in a casino. The games on offer are: American Roulette, French Roulette, Blackjack, Video Poker, Mini-Baccarat, and Pai Gow Poker. The game has two modes of play, an on-line mode in which players register their credit...
---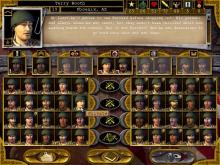 Avalon Hill's Squad Leader 2000
Avalon Hill's Squad Leader has you leading of a band of soldiers through the Battle of the Bulge, the Normandy Invasion, and Arnhem safely. To become a great leader, you can begin by completing the tutorials that teach you the basics of the game. After your training is completed, there...
---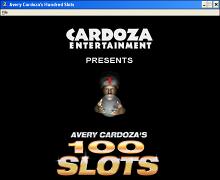 Avery Cardoza's 100 Slots 1997

---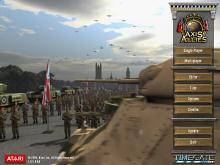 Axis & Allies 2004
While the classic Avalon Hill board game "Axis & Allies" has enjoyed a number of computer game conversions throughout the years, this 2004 version from Kohan developer TimeGate Studios is the first to translate the World War II turn-based strategy for real-time play. The game features two dozen single-player scenarios...
---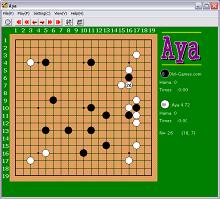 Aya 2001
Aya is an excellent freeware Go program coded by Hiroshi Yamashita. The game's AI ranks approximately around 12 Kyu in Japanese system, which means it should prove very challenging to a casual Go player. Aside from featuring a tough AI, the game sports pleasant graphics and a good nuimber of options,...
---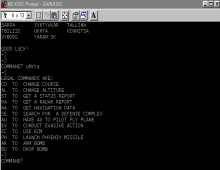 B-1 Nuclear Bomber 1983
In B-1, you have to "fly" a B-1 bomber to it's destination, and destroy the target of the mission. You input text commands to control your bomber's altitude, course, radar, weapons, and so on. And, of course, the USSR will try to stop you from bombing their targets, with an...
---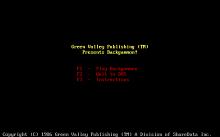 Backgammon (ShareData) 1987
Backgammon is one of those classical board games that are easy to learn but difficult to master. Playing against the computer might not be the best way, but it sure as hell beats playing against yourself. For all who might not know how to play backgammon, there's the rulebook included,...
---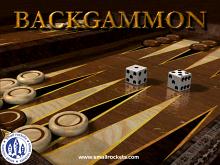 Backgammon (Small Rockets) 2001
Backgammon has been part of the gaming world in one form or another since early in the 16th century. Global Star Software's virtual presentation of the time-honored board game features novice, intermediate, and expert skill levels, online support, and four unique boards, including marble, metal and wood, as well as...
---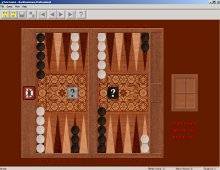 Backgammon Professional 1998
Backgammon Professional is a superb backgammon program by Oxford Softworks, a company famous for excellent computer algorithms in PC conversions of popular board games. All the features that backgammon players could hope for are here: polished graphics, intuitive interface, Internet and network play options, a variety of match play options...
---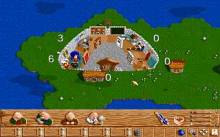 Baldies 1996
An action-oriented strategy game in which you take control of sadistic (yet cute) little characters, Baldies invites you to wipe out the enemy Hairies and achieve total domination of the game world. Gameplay is centered mainly on resource management. Players must assign their Baldies the roles of Scientist, Soldier, Worker,...
---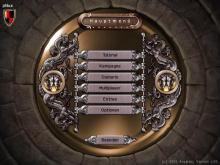 Ballerburg 2001
Defend a castle against attacks while laying siege to the enemy with well-placed projectiles in this German-developed PC game. A mix of traditional real-time strategy and action puzzle-solving, the basic concept of Castle Siege: Ballerburg may remind some older gamers of the early-'90s classic Rampart. The game's story, told tongue-in-cheek,...
---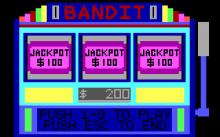 Bandit 1986
Bandit is a slot machine game. You start with $200 and you can play for $1 to $9 each time, by pressing the appropriate number key. After pulling the lever, three reels start to spin and when they stop you can see whether or not you have won money. You...
---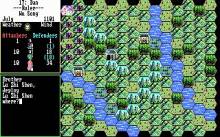 Bandit Kings of Ancient China 1989
In the 12th century, the Emperor Hui Zhong is faced with an internal rebellion led by Imperial Minister Gao Qiu. The Song Dynasty comes to an end, and Gao Qiu became the new ruler. You take the role of an exiled ruler, and you must build your stats up to...
---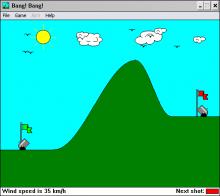 Bang! Bang! 1990
Similar to Scorched Earth, Bang! Bang! puts you in control of a cannon with the goal of destroying your opponent. Play against one other person, or just practice as you adjust your angle and velocity; trying to hit the other cannon. The first player to hit the other cannon...
---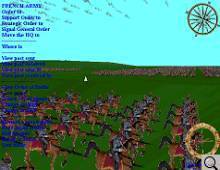 Battalia 2001
Battalia is the most recent game designed by Dr. Peter Turcan, a passionate historical wargamer who pioneered the use of realistic 3D terrain and real-time gameplay in computer wargames in the early 1990s. Although the most ambitious and open-ended of all his games (designed primarily not to be a game,...
---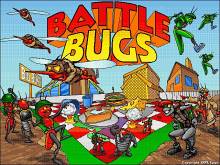 Battle Bugs 1994
Battle Bugs is a highly entertaining, fantasy romp through the spoils of, well, food. You command your insect troops utilizing briefings, strategic plans, and a great deal of bravado. With 22 insect types and 56 levels, each containing a unique scenario, you have plenty of options to choose from as...
---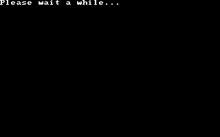 Battle Cheese 1995
Battle Cheese has a Risk-Like interface which features a "cheese" theme. The rules however are significantly different than Risk. You gain points from holding territories and with these points buy units. These different types of units each have their own strengths and weaknesses and are different types of cheese. The...
---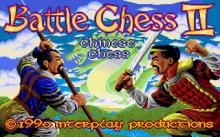 Battle Chess 2: Chinese Chess 1994
Battle Chess II: Chinese Chess follows in the footsteps of the original Battle Chess by taking the ancient game of Chinese Chess and setting it on a living battlefield. Instead of hand-moving pieces, players direct armed soldiers, each representing one of the game's traditional pieces. The game adheres to Chinese...
---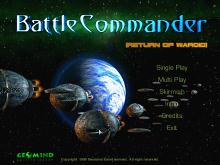 Battle Commander 1999
Battle Commander is an above-average real-time strategy game from Korea that looks and plays very similar to Command & Conquer, down to graphical style of buildings and even the menus. Like Westwood's classic, Battle Commander offers a challenging balance between real-time combat and base building simulation. You need to gather...
---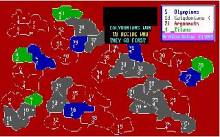 Battle For Atlantis 1990
A Risk-type game. The gamename sounds very good, the game itself isn't. The building of the screen takes ages. So does the game. ...
---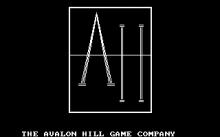 Battle for Midway (a.k.a. Midway Campaign) 1983
Midway Campaign is a computer simulation of the Battle of Midway Island in June 1942, arguably one of the most decisive battles in the history of warfare. They computer controls a huge force of Japanese ships whose objective is to invade and capture Midway Island. You command the badly outnumbered...
---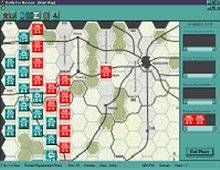 Battle for Moscow 2001
Battle for Moscow is a great unofficial PC version of a tabletop wargame of the same name, which was created by Frank Chadwick for Games Designer Workshop, and published on the Internet as a free game in 1996. Designed to introduce newcomers to the wargame genre, Battle of Moscow recreates...
---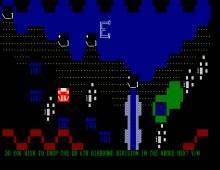 Battle for Normandy 1983
June 6, 1941 The start of D-Day. Depending on your choice you will either lead or face the largest amphibious force ever assembled. As the Supreme Allied Commander your job is to establish beachheads on Utah, Omaha, Juno, Gold and Sword, consolidate them, then move out to capture the strategic...
---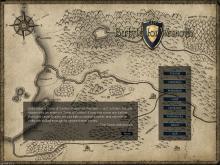 Battle for Wesnoth 2005
Battle for Wesnoth is a turn-based strategy game, created with open-source programming tools. The game is continually in development, as online users can create and submit their own maps, units, campaign scenarios, and other content. Player armies are persistent and develop with experience and victory, similarly to character development in...
---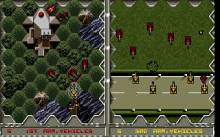 Battle Isle 1991
On the distant planet Chromos, the Drullian people fight the forces of Skynet-Titan, an AI out of control. The player has to lead the Drull armies to victory in several battles. A turn-based strategy game. The screen is split in two, one half for each player. While the first player can...
---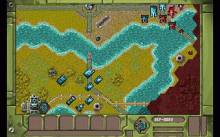 Battle Isle 2 1994
Battle Isle 2200 takes you to the planet Chromos, where the Titan-net Empire has almost destroyed a once-thriving civilization. The Drullian Defense Council asked you to help overthrow Titan-net and its allies. Venture inside the ROOM to devise strategies using your military operations console (MilOp). Then, using a mouse or...
---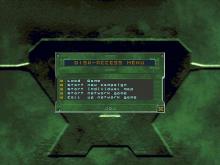 Battle Isle 3: Shadow of the Emperor (a.k.a. Battle Isle 2220) 1995
Battle Isle 2220: Shadow of the Emperor has an interesting storyline and offers a unique strategy experience, not unlike chess where you have a set number of pieces that must be strategically positioned to achieve victory. It's a mildly entertaining game and understanding the storyline plays a very important part. You...
---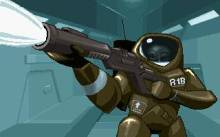 Battle Isle 93: The Moon of Chromos 1993
The story about the Drullian war against Skynet Titan continues. Here's a little summary of what happened so far: In the first part of Battle Isle you were recruited by the Drullian army to lead their forces against the raging supercomputer Skynet Titan. Thanks to your great leadership, the Drulls...
---