Strategy Games #14
Search a Classic Game: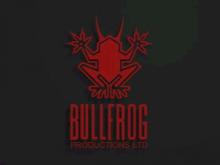 Dungeon Keeper 2 1999
Anyone who has ever played Bullfrog's original Dungeon Keeper will have some idea about what's in store for them in the sequel. But, therein lies the tiniest part of a problem with Dungeon Keeper 2 -- in certain ways it is simply more of the same. However, that isn't intended...
---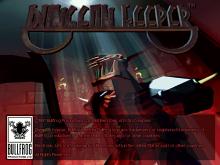 Dungeon Keeper Gold 1997
One of the most unique and addictive "god games" ever made, Dungeon Keeper from Bullfrog represents a high watermark in Peter Molyneux's career and the quirky British outfit that practically reinvented the genre with Populous. There is plenty of reviews on the Internet that praise this masterpiece, but I find...
---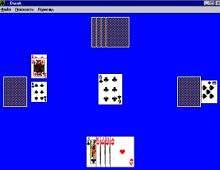 Durak 1999
Durak is an excellent PC implementation of Russia's most popular card game of the same name. In this excellent card game for four players, there is no winner - only a loser ("Durak" in Russian means "fool"). The rules, in short, are as quoted on Net Durak site: "[Durak] is...
---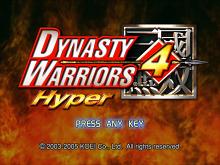 Dynasty Warriors 4 2005
Aside from a few rare gems (like Halo and GTA) PC conversions are usually cop-outs, copies of the console versions only with slightly smoother graphics and more awkward controls. This time around, given the astounding lack of improvements between games, Dynasty Warriors 4:Hyper actually takes a step forward in improving...
---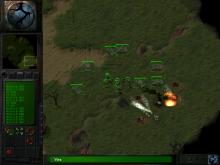 Earth 2140 1997
It's the year 2140 the Earth is divided into two nations: the United Civilized States and the Eurasian Dynasty. These two powers each have immense armies and advanced technology. You take the role as the leader of one side, and try to take out the other. Build factories, research weaponry,...
---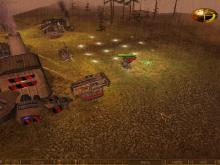 Earth 2150: Escape from the Blue Planet 2000
The highly popular Command & Conquer real-time strategy experience was valued and commended among the gaming public to an extreme degree. It became so popular, in fact, Westwood Studios released an additional game in the series entitled Command & Conquer: Tiberian Sun. While the sequel didn't offer much in the way...
---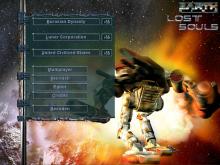 Earth 2150: Lost Souls 2002
The first two games in this series chronicle the final years of Earth's three factions: the Lunar Corporation, The United Civilized States, and the Eurasian Dynasty. The violent conflict between these groups eventually caused the planet to be knocked from its natural orbit, hurtling it towards the Sun -- and...
---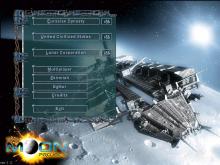 Earth 2150: The Moon Project 2000
Moon Project is the follow up 3D real-time strategy stand-alone title to Earth 2150. Continuing the storyline, a secret Moon project, SunLight, is at the center of three campaigns with more than 30 missions, featuring the Lunar Corporation, the United Civilized States, and the Eurasian Dynasty. Moon Project is similar...
---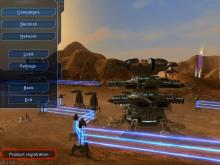 Earth 2160 2005
The style, substance, and storyline of Reality Pump's Earth 3D real-time strategy game series carry on in Earth 2160. Following a pattern set by the original Earth 2140 (1997) and its first sequel, Earth 2150 (2000), this third full title in the series is set ten years after the last,...
---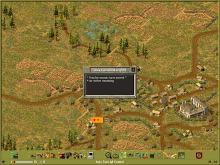 East Front 2 1999
East Front II is everything the original East Front should have been. That's good news if you're new to the East Front series, as East Front had a great premise and a good system but was, unfortunately, marred by some serious problems. On the other hand, if you're a veteran...
---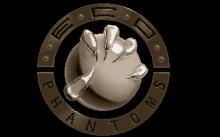 Eco Phantoms 1990
After six years away from Earth, your delivery contract is finally over, you've been paid a fat cheque and you can't wait to get home. As your ship gets closer and closer to the old beloved blue planet, the anticipation mounts. But wait! What's this? The earth is an unfamiliar, grey...
---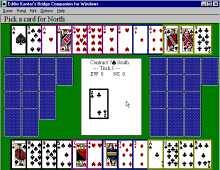 Eddie Kantar's Bridge Companion 1994
Endorsed by one of the world's most famous players, Ed Kantar's Bridge Companion is one of the few bridge games that focus on teaching the basic rules, similar to Maurice Ashley Teaches Chess for chess. The game incorporates three popular European bidding systems, Goren, 4-card majors, and 5-card majors. The highlight...
---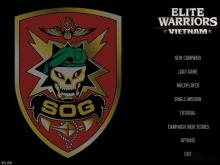 Elite Warriors: Vietnam 2005
This first-person, squad-based shooter is set in the jungles of Southeastern Asia during the Vietnam War. Players take the role of a special forces officer to lead Montagnard tribesmen ("Civilian Irregular" soldiers) and Greet Berets through a series of missions involving rescue, capture, recon, and other objectives. Elite Warriors: Vietnam...
---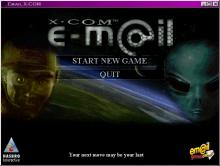 Em@il Games: X-COM 1999
Hasbro Interactive em@il Games: X-COM -- First Alien Invasion is an interesting -- though slow moving -- game which is a good deal of fun. Playing it is a bit like playing chess by mail, though not nearly as difficult. To be honest, when I first loaded the game onto my...
---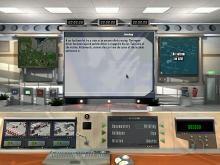 Emergency 2: The Ultimate Fight for Life 2002
Players in Emergency 2: The Ultimate Fight for Life are tasked with coordinating immediate response teams to situations involving fire, rescue, hostage recovery, and disasters (manmade and natural) by managing aspects such as crowd and road control, injuries, negotiations, and more. As in real life, efficiently controlling the scene is...
---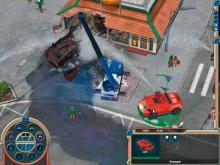 Emergency 3 2005
Emergency 3 is both an exasperating and riveting game, which seems strangely appropriate given its disaster rescue theme. If any other release demanded this much work, inspired this much frustration, players would be expected to turn off the computer and promptly use the software for their next drink coasters. Emergency...
---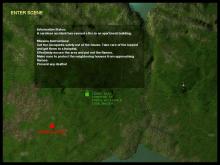 Emergency: Fighters for Life 1998
Accidents, crimes, catastrophes -- life is filled with emergencies. Some are man-made, others the result of natural disasters beyond man's control. In Emergency Fighters for Life you are the buffer between death and salvation for the many victims caught in these disastrous situations. You'll face life and death decisions and...
---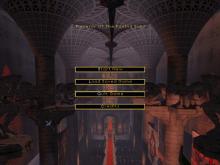 Emperor of The Fading Suns 1996
Far in the future, humanity has expanded throughout the universe. Cultures have flourished throughout the galaxy, but peaceful moments are often stained by strife and contention. This is such a time. The emperor, eager to take the authority of the powerful church into his hands, has been assassinated, and chaos...
---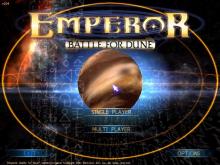 Emperor: Battle for Dune 2001
Westwood Studios returns to the sand dunes of Arrakis in hopes of striking pay dirt, not in spice, but the spirit of the world that launched the real-time strategy (RTS) genre in 1992 with Dune II. Instead of rediscovering that winning blueprint, they turn up a voracious monster lurking beneath...
---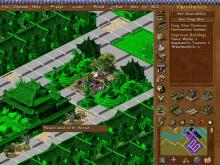 Emperor: Rise of the Middle Kingdom 2002
The historically themed city-building made popular in Impressions games such as Caesar III and Zeus: Master of Olympus moves from the Mediterranean to the Far East with this release set in ancient China. Emperor: Rise of the Middle Kingdom takes players behind the Great Wall to nurture a metropolis that...
---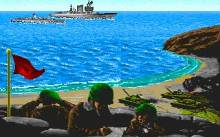 Empire Deluxe 1993
An updated version of White Wolf's earlier Empire game, which was based on a wargame dating back to early mainframe days. One to six players (human or computer with three levels of intelligence) compete to conquer the world using their ground, air, and sea units. There are three versions of the...
---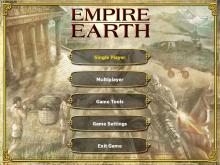 Empire Earth 2001
As a rule, the history of humanity's time on Earth is usually summed up by the development of mankind's tools and weapons. Since games about armaments tend to fare better than games about hardware, it is little wonder that Empire Earth charts the 500,000+ history of man by advancements in...
---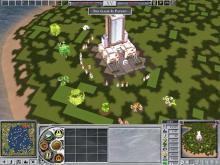 Empire Earth II 2005
Real-time strategists lead humble, stone-age tribes to conquer the world, through 15 epochs spanning 12,000 years of humankind's past, present, and future, in this Mad Doc Software sequel to Stainless Steel Studios' critically acclaimed Empire Earth. Free-form and multiplayer gamers can choose their factions from a wide selection -- German,...
---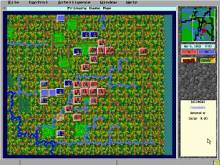 Empire II: The Art of War 1996
Empire II: The Art of War is a further update of the classic computer wargame. (See Empire Deluxe.) This version includes more terrains and more sighting and movement rules. A significant change is that land units can take damage in a skirmish instead of simply winning or losing (being destroyed)....
---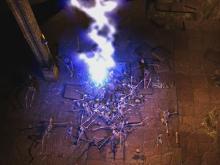 Empire of Magic 2003
Empire of Magic is a turn-based strategy game following the adventures of a young magician, Artemian. Players will begin their adventure by investigating the disappearance of a local prince. However, Artemian's quest quickly expands as undead hordes ravage a falling empire and civil war begins. Sixteen scenarios take players through...
---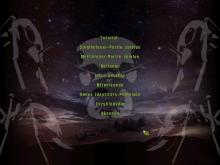 Empire of the Ants 2000
Based on the book of the same name by Bernard Werber, this unusual game from Microids challenges players to feed their workers, expand their colony, and protect the queen at all costs. Though perhaps borrowing slightly from Maxis' 1991 SimAnt in theme and setting, Empire of the Ants offers state-of-the-art...
---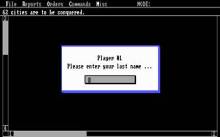 Empire: Wargame of the Century 1987
The object of the game is simple - gain control of the entire world by using your armies to crush your opponents. You'll start off with a city, which must then produce armies, that are used to conquer more cities. The array of unit types is limited to eight, including...
---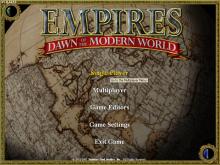 Empires: Dawn of the Modern World 2003
Much like Stainless Steel Studios' first game, Empire Earth, Empires: Dawn of the Modern World is a 3D strategy title in which players must lead a civilization to global domination. The game takes place from 950 AD to 1950 AD, which includes the Middle Ages, Gunpowder Age, Imperial Age, World...
---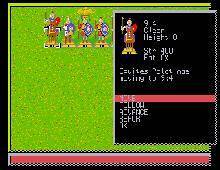 Encyclopedia of War: Ancient Battles 1988
This game is actually a lot like chess! It's a games designed to simulate pitched battles in the Ancient world. There is a set of armies available from the earliest times until the fall of the Western Roman Empire, in 475 A.D. You can design the terrain and/or units, set-up each...
---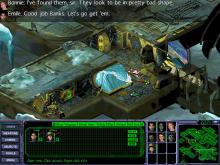 Enemy Infestation 1998
With all the real-time strategy games out there, Enemy Infestation received almost no press prior to its release. And that's a shame. While it's not a terrible game by any means, it does have some annoyances that keep it from being great. The name of the game here is to wipe...
---