Strategy Games #14
Search a Classic Game: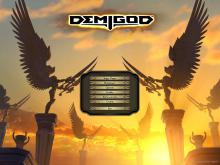 Demigod 2009
Demigod is a real-time strategy game of territory control and power enhancement. Players take command of a Demigod, a being of supernatural power that has not yet ascended to assume its place among the other gods in the pantheon. In battle, the Demigod is played as an RTS hero unit,...
---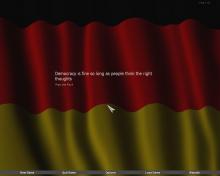 Democracy 2005
Gamers wondering what it might be like to run a country get the chance to find out in Democracy. Positech's political sim, originally a European release from 2005, lets players take on the role of either President or Prime Minister of a modern, simple democracy, where one must receive at...
---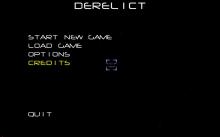 Derelict 2008

---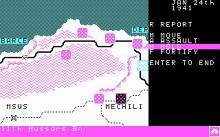 Desert Rats 1988
Desert Rats is the second entry in R. T. Smith's World War II trilogy, including Arnhem and Vulcan. It simulates the North Africa Campaign in 1941-42 commencing with the arrival of Rommel in Tripoli and ends with the Battle of El Alamein. The bitter campaign includes Operations Battleaxe and Crusader...
---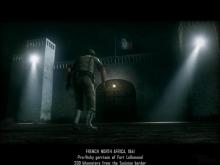 Desert Rats vs. Afrika Korps 2004
Set in the African Mediterranean during World War II, this fully 3D real-time strategy game from Monte Cristo prides itself on historical accuracy and attention to detail. Missions vary, from small reconnaissance operations to full-scale assaults. Each mission begins with a briefing, which puts the operation in historical context and...
---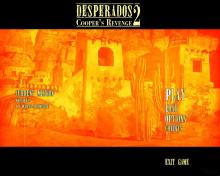 Desperados 2: Cooper's Revenge 2006
A follow-up to 2001's PC release, Desperados: Wanted Dead or Alive, Desperados 2 offers new features and invites players to revisit the saga of bounty hunter John Cooper. Developed by Spellbound Interactive, Desperados 2 features the ability to switch between an isometric and third-person view, designed to offer more tactical...
---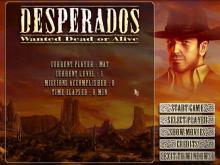 Desperados: Wanted Dead or Alive 2001
John Cooper was hired for a simple job; to put a stop to the repeated raids on the local railroad. Easily enough, the wily, sharp shooting Cooper apprehends one of the wanted thugs, a fellow named Inigo Sanchez, and begins to travel back to town for his reward. Along the...
---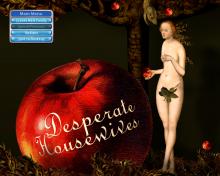 Desperate Housewives: The Game 2006
Immerse yourself into the gossip and scandals of Wisteria Lane by playing as the new wife on the block in Desperate Housewives. Based on the award winning ABC television series, you wake up in your house with amnesia and must uncover secrets about your life and the lives of others...
---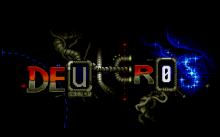 Deuteros: The Next Millennium 1991
One of the best games ever made for the Amiga and Atari ST, Deuteros is the superior sequel to Millennium, Ian Bird's 4X masterpiece that was converted to PC by Paragon Software. Dixiak Narco's review explains why fans of Millennium and plot-based 4X games should take a look at this...
---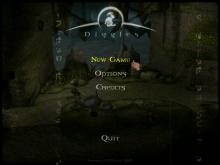 Diggles: The Myth of Fenris 2002
In Diggles: The Myth of Fenris, you control some very unlikely heroes, dwarves, while collecting resources and building towns with a few RPG elements thrown in the mix. What sets this RTS game apart is the inclusion of characteristics from the virtual pet game Creatures. Innonics blends the elements in...
---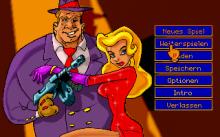 Dime City 1995
Dime City, a fictitious American town in the last 30 years of the last century, is the scene of this business simulation in the gangster environment. With one of 4 companies you try to reach your aims - being governor and godfather of Dime City. With (bank-)raids, blackmails or prostitution...
---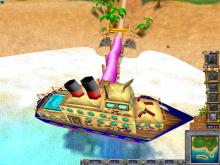 Dino Island 2002
With Dino Island, everyone who's ever wanted to own their own personal Jurassic Park can get to work and start breeding dinosaurs. Players will begin the game with 20 basic dinos, but breeding and genetic design allow the creation of thousands of everyone's favorite extinct reptiles. Players will attempt to...
---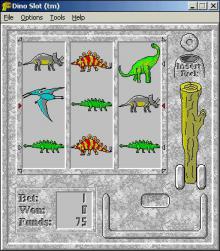 Dino Slot 1994
Dino Slot is a single player slot machine game based on a cave man / Flintstones theme. The machine has been made to have as if it were hewn from rock, all the symbols on the reels are dinosaurs, and the slot machine handle is a branch of wood. The slot...
---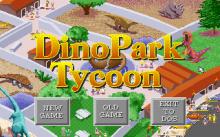 Dinopark Tycoon 1993
One of the more original "business" games made, DinoPark Tycoon is both a strategy and educational game. Build a theme park showing off various types of dinosaurs You are in charge, and have to do many things, including: borrowing money buying and selling dinosaurs buying fences to keep them in, including electric fences for...
---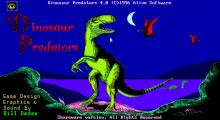 Dinosaur Predators 1996
Dinosaur Predators is a Shareware Educational game for all ages. In Dinosaur Predators, players get to play as prehistoric creatures and venture out to catch their prey. The game is divided into four games: "Jurassic Dinosaurs," "Terror in the Swamp," "Oviraptor Egg Thief," and "Ice Age Mammals." During the game...
---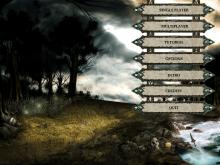 Disciples 2: Dark Prophecy 2002
In the movie business, it's known as "redux," kids on the playground call it a "do over," and the game industry, when a title is merely a remake of the original with cosmetic differences, simply refers to it as "Part II." Disciples II: Dark Prophecy is no different, with action...
---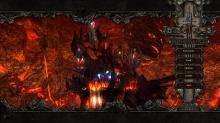 Disciples III: Renaissance 2009
Akella brings its turned-based strategy series into the third dimension while retaining its ominous tone, story-driven campaigns, and mild RPG elements in Disciples III: Renaissance. Gamers battle to restore their deity to power as a member of three playable races: the Empire, the Elven Alliance, and the Legion of the...
---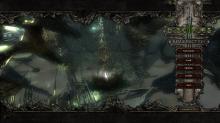 Disciples III: Resurrection 2011
Akella's strategy series returns with two new storylines and more than 70 hours of Gothic gameplay in Disciples III: Resurrection. The action follows the ascension of a new Undead Hordes playable race, and gamers can choose to lead two different characters on a quest to avenge their deity, Mortis, the...
---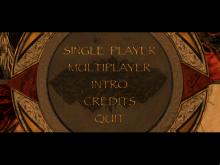 Disciples: Sacred Lands: Gold Edition 2001
The turn-based strategy/role-playing genre continues its late-1990s comeback with the release of Strategy First's fantasy-based world of magic, mayhem, and malevolence in Disciples: Sacred Lands. Set in a magical kingdom filled with a wide-ranging and diverse population, you can choose to play as any one of four major races in...
---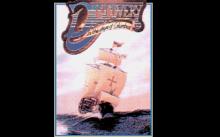 Discovery: In The Steps of Columbus 1992
Discovery: In the Steps of Columbus is a real-time strategy game of conquest and exploration. The player assumes the role of a "conquistador" as he sends his fleet of settlers to different locations on any of the 6 available new worlds. Depending on the resources they find, they'll start developing...
---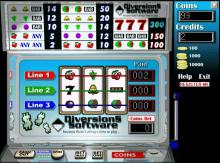 Diversions Slots 1996
Diversions Slots is a single player shareware slot machine simulation. In the registered version the player can play one, two or three lines for one coin per line but the shareware version was limited to just line one. Similarly the player can start with 100, 1000, or 10,000 coins with...
---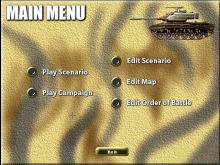 Divided Ground: Middle East Conflict 1948-1973 2001
As part of Talonsoft's Campaign Series, Divided Ground: Middle East Conflict 1948-1973 focuses on a geographical area of fierce contention that remains in the headlines to this date. Four linked campaigns featuring 22 standalone scenarios put players in charge of fierce strategic battles involving Egypt, Israel, Iraq, Jordan, and Syria....
---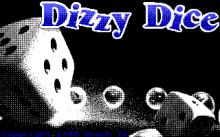 Dizzy Dice 1990
Dizzy Dice is a gambling game simulating a fruit machine. You start with a fixed amount of cash. As you play and get winning combinations, you'll have to choose whether to collect or gamble what you've won. After completing the fruit machine game, you'll get the chance to play a...
---
Dogs of War 2000
In mid-21st century, a human presence on Primus IV was established. Once heroes for their fortitude and establishment of Earth's first true resource mining outpost in space, the settler-miners of the colony were eventually abandoned or, perhaps more accurately, neglected. After the colonists fought a bitter war of losing attrition...
---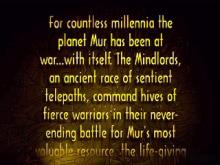 Dominant Species 1998
In Dominant Species, an under-hyped but highly innovative entry in the Real Time Strategy arena, you control the Mindlord and 27 unique alien creatures (units) in a fierce battle to rid their world of pesky invaders -- humans. Featuring a campaign of 20 missions, resource management, base building, steady unit...
---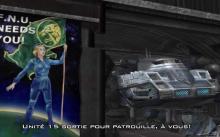 Domination 2005
The Free Nations Union once again wages war against the nefarious Phantom League in this deceivingly complex strategy game. Originally announced as Massive Assault: Phantom Resistance, Domination is the DreamCatcher-published sequel to Wargamming.net's Massive Assault. As in the original, turn-based battle is fought between a diverse assortment of troops and...
---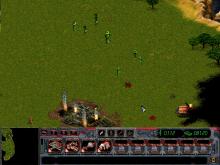 Dominion: Storm Over Gift 3 1998
Dominion: Storm Over Gift 3 is a real-time strategy game - a genuine real-time experience, unlike so many others that claim to be yet make your soldiers hang around twiddling their thumbs while the computer is making its moves. There's no danger of this in Dominion, where the action truly...
---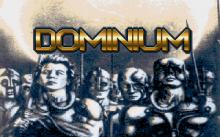 Dominium 1992
Dominium, a distant solar system discovered recently, was acclimatized by settlers from the Earth. After that it grew rapidly, and war conflicts finally touched up the system. Peace was restored, and Galactic High Council decided to promulgate the Galactic Charter to prevent the recurrence of such events. Military forces were taken...
---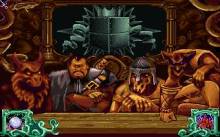 Dominus 1994
It's really a shame. The fantasy based wargame Dominus has so many attractive features and intricately designed components that conceptually mesh aspects of strategy, action and real time decision making that it should be a tour de force in the genre. Unfortunately the whole package lacks cohesiveness and a decent...
---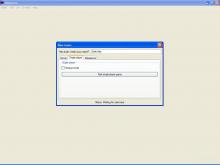 Dopewars 1998
Dopewars is a great clone of John E. Dell's DOS-based Drug Wars game that was popular on numerous BBS's in the mid 1990s. Your goal is to amass as much money as possible by buying and selling drugs in different locations of New York. Like other good business simulations, watching...
---