Strategy Games #51
Search a Classic Game: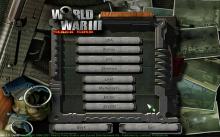 World War 3: Black Gold 2001
As a change of pace from the glut of science fiction and fantasy RTS titles, World War III: Black Gold offers a real-world strategy experience with realism ranging from the appearance of soldiers and vehicles to their gritty actions. The Arab Federation halts the flow of oil, causing panic among...
---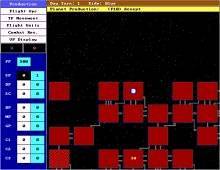 Worlds at War 1990
Worlds at War is a lackluster space war game that tries to compete with SSG's classic Reach for The Stars by offering some new features, but is ultimately marred by a poor user interface and AI. The gameplay will be familiar to fans of 4X genre: manage your factories, build units,...
---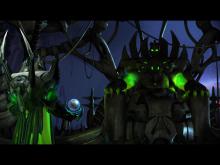 WorldShift 2008
WorldShift combines traditional real-time strategy gameplay with RPG-style multiplayer boss raids as gamers controls one of three factions in a desperate struggle to take control of Earth's dwindling resources. In the 21st century a giant, plague-carrying asteroid dubbed "Shard Zero" crashed into Earth, decimating the planet. WorldShift is set thousands...
---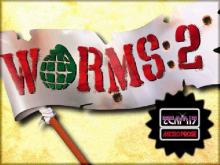 Worms 2 1997
Worms 2 is the successful sequel to the original Worms, developed by the loons at Team 17 and published by Ocean. The concept of the Worms series is quite simple. Take a team of heavily armed worms and obliterate any other worm that isn't yours. Sounds simple, right? Well, you'd...
---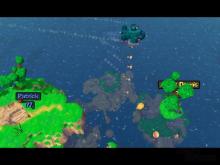 Worms 3D 2003
Team 17's quirky, turn-based war game goes 3D in this release for home computers and 128-bit generation consoles. The added dimension allows players to view the action first-person, from above in "blimp" perspective or from behind their invertebrate warriors. It also creates yet another variable for which to account when...
---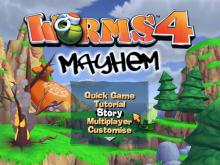 Worms 4: Mayhem 2005
Team 17's aggressive, anarchistic, adorable annelids return to the front lines, in this 2005 edition in the Worms series, brought Stateside by Majesco. Like the immediately previous Worms game, this fittingly titled Mayhem is in 3D, bringing another dimension of uncertainty to a game known for its massively destructive ballistics...
---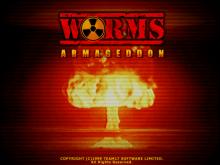 Worms Armageddon 1999
Whether you're new to the Worms concept, or an addict returning for another fix of pink fighting worm action, you'll love Worms Armageddon. As in the previous versions of the Worms games, this third episode in the series follows the same form of gameplay; you control a platoon of very individual...
---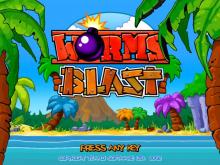 Worms Blast 2002
Open up a whole new can of Worms as 2D platform battle meets Tetris-like puzzle action. Worms Blast is an all-new game based on the popular series of turn-based action titles which began with 1995's PC hit Worms. This 2002 release has the player controlling a character who sits in...
---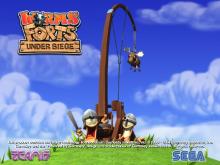 Worms Forts: Under Siege 2004
Invertebrate combatants once again wage war on home computers in Worms Forts: Under Siege! As the title may suggest, there is a greater emphasis on defensive tactics in this edition of Team 17's long-running, darkly comical series, as the player's team of up to four worm warriors must develop and...
---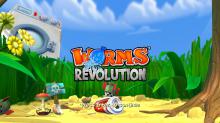 Worms Revolution 2012
Team17 Software's homicidal annelids return for more 2D turn-based mayhem, albeit with new character classes and a brand new game engine offering realistic physics and dynamic water effects in Worms Revolution. As always, players take turns attempting to destroy each other with a variety of quirky and comical weapons, but...
---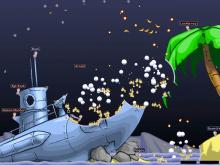 Worms World Party 2001
Worms World Party takes the irascible creatures to the next level -- online play. If multiplayer action isn't your clod of dirt, more than 40 single-player missions are included along with the 20 cooperative team missions. New game modes include WormPot, which allows you to select and combine over 30...
---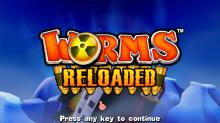 Worms: Reloaded 2010
The gaming world's most popular homicidal annelids return for more over-the-top turn-based violence and multiplayer mayhem in Worms Reloaded. The single-player "Campaign" mode finds gamers blasting through 35 missions, plus 30 extra missions in the more difficult "Warzone Campaign." Other single-player options include a "Training" mode that features three tutorials...
---
---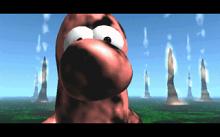 Worms: United 1995
Worms United is a compilation that includes the turn-based strategy game Worms and its add-on pack Worms: Reinforcements. Worms is a turn-based strategy game. It features up to 4 teams of 4 worms, aiming to destroy the others on a generated terrain. Each worm has 100 hit points, and dies when...
---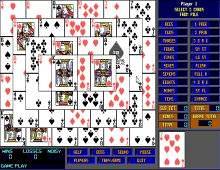 Wowzee 1992
Forzee and Wowzee are a pair of innovative solitaire games from BSX International, a small shareware developer who was more famous for Madame Ching series of adult games that could be found on most BBS's in the early 1990s. Although these card games may not excite you (no pun intended)...
---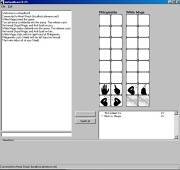 WxSpellcast 2005
WxSpellcast is a good Windows version of Spellcast, a fun multiplayer-only strategy game for UNIX that is in turn based on Richard Bartle's Spellbinder paper-and-pencil game first published in his magazine. This two-player game casts you as a powerful wizard who must cast spells by making hand gestures - similar...
---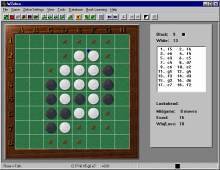 WZebra 2001
WZebra is an excellent PC game of Othello (a.k.a. Reversi) board game that offers a good range of difficulty levels, from beginner to expert. In addition to strong AI, the game offers many useful features, including the ability to take back and preview your move, rotate the board, and even...
---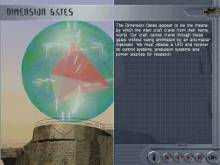 X-COM: Apocalypse 1997
By the year 2084, only one city on Earth can support human life: Mega-Primus. The rest of the planet has been contaminated from past wars with aliens, resulting in an atmosphere filled with deadly toxins and a completely altered climate. Mega-Primus was built as the solution to this disaster, functioning...
---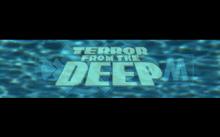 X-COM: Terror from the Deep Collector's Edition 1995
X-COM: Terror from the Deep is amazingly intricate and complex, combining the strategy of chess, the luck and memorization skills of grid games like Battleship, the knack for building items as in Populous, and the heavy-weapons battle skills of action-adventure games. With all of these elements, avid gamers can plan...
---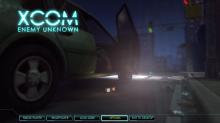 XCOM: Enemy Unknown 2012
A re-imagining of the popular and influential 1994 PC title X-COM: UFO Defense, XCOM: Enemy Unknown takes place in the near future when hostile and technologically superior aliens have invaded Earth. To fight back, the world's governments have formed an elite paramilitary organization, and as commander of this "Extraterrestrial Combat...
---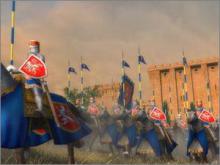 XIII Century: Death or Glory 2007
Although technically a real-time strategy game, XIII Century: Death or Glory eschews the resource management and empire-building aspects typically associated with the genre in favor of a singular focus on massive, Total War-style battles. Players can command British, French, German, Russian, and Mongol armies in large, historically accurate battles that...
---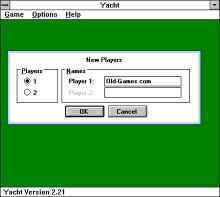 Yacht 1993
The object of Windows Yacht is to reach the highest possible point score by rolling and scoring dice. A game of Yacht consists of thirteen turns, with up to three rolls of the dice allowed for each turn. At the end of each turn a score that has not already been...
---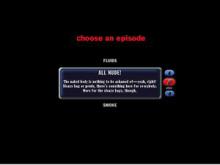 You Don't Know Jack: Louder! Faster! Funnier! 2000
The You Don't Know Jack series has seen many forms and iterations over the years from 1995 through the last months of the millennium. It is a trivia game with simple tactics and goals: out-smart your friends and laugh loudly at a barrage of lewd, senseless and wacky questions, geared...
---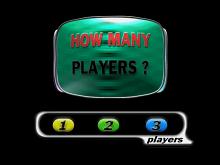 You Don't Know Jack: Offline 1999
You Don't Know Jack is back with more questions and wry commentary in You Don't Know Jack: Offline. The game features fast-action trivia competition for up to three players. As in other versions, the "screw" your competitor feature is available in this game, allowing a player to force other contestants...
---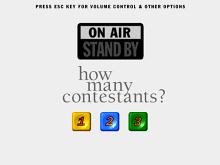 You Don't Know Jack: Volume 2 1996
If you were a fan of the original game in this series by Berkeley Systems, Inc., there's very good news here. There isn't much difference between the structure of the two titles. You Don't Know Jack, Volume 2" simply builds on the wildly successful format of the original. More good...
---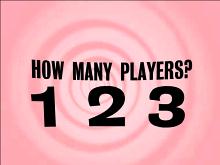 You Don't Know Jack: Volume 6 - "The Lost Gold" 2003
The proudly irreverent party game favorite of the 1990s returns to home computers in its sixth official incarnation, You Don't Know Jack 6: The Lost Gold. This version of the fast-paced, computer-directed trivia contest features more than 300 new questions and play for one, two, or three contestants. YDKJ6 was...
---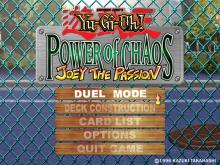 Yu-Gi-Oh! Power of Chaos: Joey the Passion 2004
Following Yugi the Destiny and Kaiba the Revenge, Joey the Passion is the third in Konami's series of Yu-Gi-Oh! Power of Chaos card-battling games for home computers. Like the earlier two games, which pit players in authentic Yu-Gi-Oh! card battles against Yugi and then Kaiba, Joey the Passion has players...
---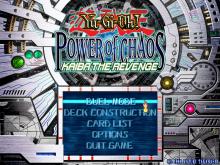 Yu-Gi-Oh! Power of Chaos: Kaiba the Revenge 2004
Konami's second Yu-Gi-Oh! release for North American home computers follows the lead of the first, and is designed to present an accurate and detailed virtual version of the popular table-top trading card game. As fans of the series will realize from the title, this game prominently features Kaiba, and the...
---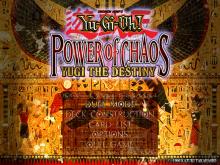 Yu-Gi-Oh! Power of Chaos: Yugi the Destiny 2003
This direct adaptation of the explosively popular trading card game is designed to introduce new players to Yu-Gi-Oh and challenge dueling veterans with intelligent, realistic competition. A tutorial teaches rookies about all the basic plays, rules, and strategies of the card game, including turn progression, spells, summoning, tributes, and more....
---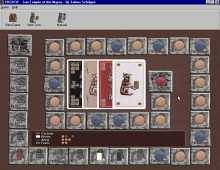 Yucata' 2001
Yucata' by independent developer Tobias Schilgen is an excellent Windows version of the German board game of the same name published by Hans im Gluck in Germany, which is in turn based on the ancient Mayan game, pieces of which were discovered in the Mayan ruins of Palenque, Mexico in...
---