Strategy Games #9
Search a Classic Game: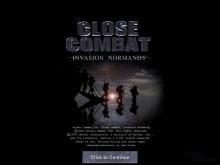 Close Combat 5: Invasion Normandy 2000
World War II is one of the most justifiable wars in which the United States has participated, so it comes as no surprise that video games reflecting this era are very popular. Most people look on the war as a moment of great triumph for the USA and its allies...
---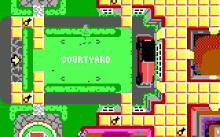 Clue Master Detective 1989
Licenced from Waddington Games Ltd. and Parker Brothers this game is a computer remake of the logic board cards game. Mr. Boddy was murdered in his manor by one of his guests. You have to solve the mystery of murder: find killer, weapon and place of murder. Computer shuffles 30 cards,...
---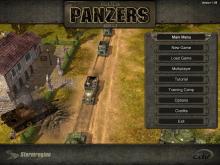 Codename: Panzers - Phase One 2004
Codename: Panzers is a WWII simulation where players can take command of Russian, Allied, or German troops. Historically accurate vehicles -- tanks, jeeps, motorcycles, and planes -- take to the battlefield with environments that include weather effects, and a realistic damage system. Ten multiplayer maps, three full campaigns with 30...
---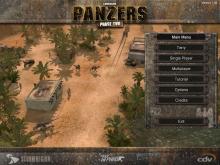 Codename: Panzers - Phase Two 2005
The second of a planned three-part series, CDV's Codename: Panzers -- Phase Two returns players to the battlefields of World War II to command aircraft, artillery, and mechanized infantry in real-time strategy combat. Again, players can choose to lead one of three military alliances; this time the Anglo-American Allies, German-Italian...
---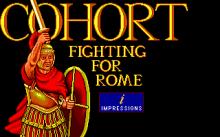 Cohort (a.k.a. Fighting for Rome) 1991
Cohort is a real-time war game of tactical battles between Roman legions. Battles are fought on one of three different terrain maps with armies of selectable size and content. Units available include foot soldiers, archers, and cavalry. Game play can be paused to give orders, and generals may rally troops. ...
---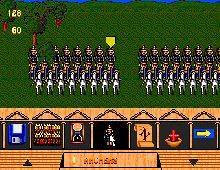 Cohort II (a.k.a. Fighting for Rome) 1993
Games can be loaded with detail, diversity, options, nice graphics, good sound and more, but no amount of features such as these can save it if game play is ugly and difficult. Control in Cohort II is pretty much a joke and that one shortcoming is enough to trample the...
---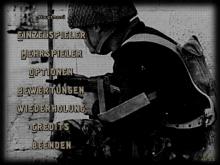 Cold War Conflicts 2003
While the "Cold War" between the Soviet Union and United States never led to any major military actions between the two superpowers themselves, it set the stage for numerous conflicts between their allies and other interested nations. This real-time strategy game focuses on many of these important conflicts, as they...
---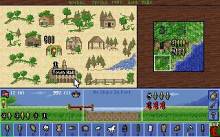 Colonization 1994
Sid Meier's Colonization will remind you a great deal of its predecessor Civilization. There is enough difference, however, to make it stand on its own merits as an interesting and addictive strategy game. The premise is familiar to those who have played similar "world-building" games before. In this instance, you...
---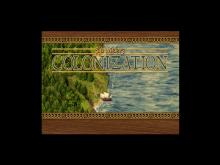 Colonization for Windows 1995
Despite MicroProse's naming conventions (did we really need another game with "ization" in the title?), this successor to Sid Meier's Civilization empire-builder attempts to embody the spirit of "Exploration and Conquest of the New World" rather than focus on the entire span of recorded history. As a result, Sid Meier's...
---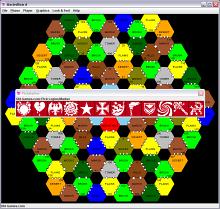 Colossus 2001
Colossus is an excellent Java clone of Avalon Hill's classic Titan boardgame that has long been out of print. The concept of Titan is similar to the likes of Fantasy General and Archon: it's a turn-based fantasy wargame that combines strategic movement on the masterboard, tactical movement and dice rolling...
---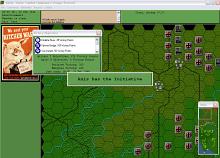 Combat Command 2: Danger Forward 2000
Combat Command 2: Danger Forward is a turn-based WWII war game filled with historical conflict and deep strategy. The action takes place on a map in which each hexagonal section represents 500 meters. Initiative, paradrops and amphibious landings, daylight and night movement, radio contact, intelligence, and unit status influence gameplay,...
---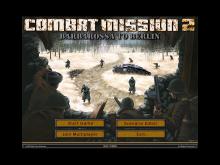 Combat Mission 2: Barbarossa to Berlin 2002
Combat Mission: Barbarossa to Berlin is a turn-based 3D simulation of the Eastern Front of WWII beginning with Operation Barbarossa, the Nazi invasion of Soviet Russia. Four geographical areas, battle and operation maps, tables of organization and equipment, historical Orders of Battle, and new armor penetration algorithms are featured. The...
---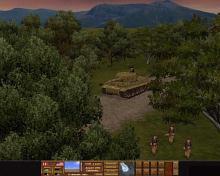 Combat Mission 3: Afrika Korps 2003
Serious strategy gamers can fight through the North African battles of World War II in this 2005 release by Big Time Software. Built on the game engine that powers Combat Mission: Barbarosa to Berlin, the 3D game features tactical combat that is managed in a turn-based fashion, for precise orders...
---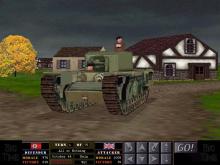 Combat Mission: Beyond Overlord 2001
Combat Mission: Beyond Overlord is a turn-based 3D simulation of WWII warfare with an emphasis on tactics. Players will control squads, teams, platoons, battalions, and individual units. Each turn represents 60 seconds of combat -- each engagement generally takes about 40 turns. Combat Mission's focus is on historical integrity, and...
---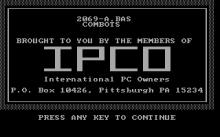 Combots 1983
Combots is a below-average BASICA game distributed only among IPCO members. Due to limitations of the BASIC language and early 1980 hardware, the game amounts to little more than a quirky piece of PC nostalgia. From the MobyGames description: "In Combots, two combat robots are put in an arena to...
---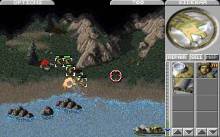 Command & Conquer 1995
Command & Conquer is the game that made real-time strategy war games popular. This is such a fast paced game and there is so much action at any given time on the screen that keeping up could give you a slight case of carpal tunnel syndrome! The sound effects of...
---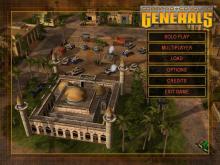 Command & Conquer: Generals 2003
Take the role of a great general and lead your forces to war in a world on the brink of Armageddon. Command & Conquer: Generals was developed by EA Pacific, an Electronic Arts studio that began as a division of the series' original developers Westwood , but Generals is set...
---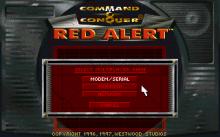 Command & Conquer: Red Alert 1997
Command & Conquer: Red Alert expands on the award winning success of the original Command & Conquer. While similar in many ways, Red Alert provides plenty of new and improved features that allow it not only to stand on its own merits but set a standard by which all other...
---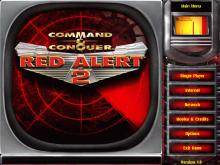 Command & Conquer: Red Alert 2 2000
It's like playing Doom II, watching another season of The X-Files, or listening to a new Oasis album - nothing is too innovative, too shiny, or too confusing. Everything feels familiar to millions while being just slightly different enough to dish out a good time for all. Yes, it's "comfort...
---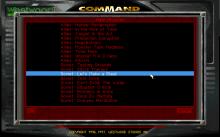 Command & Conquer: Red Alert: The Aftermath 1997
Following on the heels of the first expansion to Command & Conquer: Red Alert -- Counterstrike, comes Command & Conquer: Red Alert -- The Aftermath -- it's time to clean up the mess! This gut-wrenching sequel will test and challenge you through 18 new missions, created by the original design...
---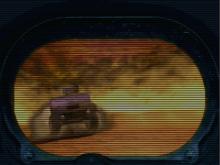 Command & Conquer: Sole Survivor 1997
Command & Conquer: Sole Survivor is a competitive online release fashioned after the original Westwood Studios 2D real-time strategy. Players take control of only one unit in this game, to enter deathmatch and capture-the-flag type contests across conventional 2D RTS style maps. While there is no real resource management involved...
---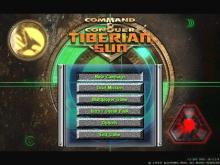 Command & Conquer: Tiberian Sun 1999
Very few games have ever had the amount of hype and the number of expectations to live up to as Command & Conquer 2: Tiberian Sun. Tiberian Sun is the official sequel to the original Command & Conquer, with the excellent Command & Conquer: Red Alert and a few expansion...
---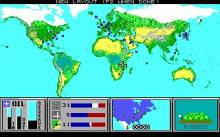 Command HQ 1990
A one-on-one, real time strategy war game. Conquer the world or fight smaller battles. Choose your time period/scenario (1918, 1942, 1986, 2023, or ????); the later the date the more advanced the game. The 1918 games provide only land and sea units. 1942 adds air units and carriers. 1986 and...
---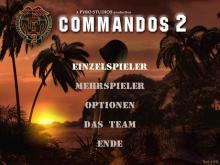 Commandos 2: Men of Courage 2001
Commandos 2 is a sequel to the original real-time strategy games Commandos: Behind Enemy Lines and Commandos: Beyond the Call of Duty. As in these earlier games, players take control of Green Beret "Tiny" and his group of highly trained operatives, behind enemy lines in war-torn World War II Europe....
---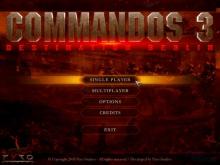 Commandos 3: Destination Berlin 2003
Commandos 3: Destination Berlin continues Pyro Studio's Commandos series of tactical games. Destination Berlin takes players to Stalingrad, Gestapo HQ in Berlin, Omaha Beach on D-day, and all across war-torn Europe. Destination Berlin features smaller maps with an emphasis on detail. Each scenario requires different tactics, and some missions can...
---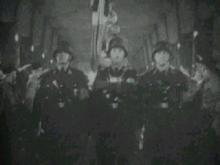 Commandos: Behind Enemy Lines 1998
Commandos: Behind Enemy Lines is an addictive, well-produced game. It is the kind of game that tricks you into playing it until the wee hours of the morning. By the time you finally stop, it is time to get out of bed. Graphically, Commandos is great. Each level contains many intricate...
---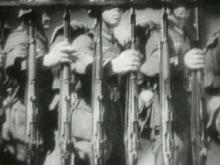 Commandos: Beyond the Call of Duty 1999
Commandos: Beyond the Call of Duty is an incredibly difficult, incredibly fun and incredibly addictive game for your Windows-based computer. It is the kind of game that causes you to lose track of time, forsaking food, sleep and human companionship. It is a game that draws you in so completely,...
---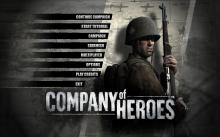 Company of Heroes 2006
From the first, where you are placed in control of a brigade of troops tasked with landing on Omaha Beach and destroying German 88s, Relic's Company of Heroes grabs you and doesn't let go. With startlingly realistic graphics and sound, innovative and intuitive gameplay, and deeply compelling subject matter, CoH...
---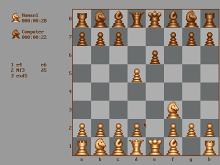 Complete Chess System 1993
Complete Chess System is a Chess game that allows you to play a match against your computer. The game comes with a set of historical games played by pros. With a skill level similar to those of national champions the game is meant for professional chess players. The game of...
---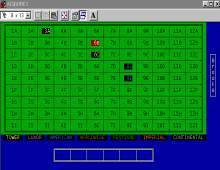 Computer Acquire 1991
Computer Acquire is a faithful translation of AH's famous boardgame of the same name. In this game of oligopoly, up to 6 players, any of which can be computer-controlled, compete to build a hotel chain through acquisition. A more detailed description from the great Sid Sackson fansite: "The game is...
---