Strategy Games #7
Search a Classic Game: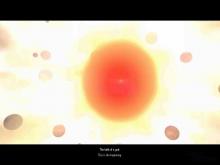 Black & White 2 2005
Players personally steer the fate of an entire civilization, for better or for worse, in this action-strategy sequel designed to further live up to the divine ambitions of the original. Like the first game, Black & White 2 places players in the role of a powerful god, who can bless...
---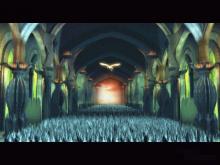 Black Moon Chronicles 1999
Players take the persona of Wismerhill, a simple adventurer with dreams of gold and glory, in Black Moon Chronicles. Wismerhill must make some tough decisions after he inherits a small kingdom named Garundel, as competing kingdoms all contend for Wismerhill's allegiance and players must join forces with one of them...
---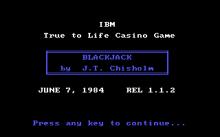 Blackjack 1984
Blackjack is a computerized version of the casino card game. The object of the game is to get a higher count than the dealer without going over 21. You can choose an amount of money to start with, and place a bet for each hand until you either run out...
---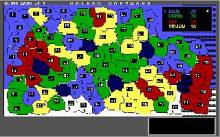 Blind Wars 1992
Would you like to try playing RISK without knowing how many armies your opponent controls? Here is your chance. Blind Wars is very similar to RISK, except that you cannot see your opponents' armies, nor can your opponents see yours. This makes for unpredictable outcomes to the game. This game is...
---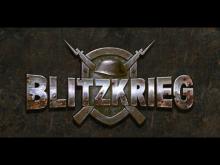 Blitzkrieg 2003
Blitzkrieg presents the battlefields of WWII and allows players to control Allied, Nazi, or Soviet troops. Over 200 units -- trains, planes, tanks, artillery, and infantry -- and 250 buildings are available. Damage, unit availability, movement, accuracy, and construction are based on historical records. Gameplay follows simulation guidelines whenever...
---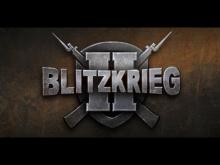 Blitzkrieg 2 2005
Blitzkrieg 2 is a real-time strategy game that plays out across historically modeled 3D landscapes of World War II. Battles take place around the globe -- in Europe, Northern Africa, and the Pacific Theater -- and are based on the real-life engagements that took place during the war. The game...
---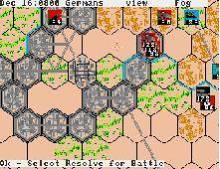 Blitzkrieg: Battle at The Ardennes 1990
Blitzkrieg: Battle At The Ardennes is a conversion of the 1965 board game Blitzkrieg from Avalon Hill. In stead of the fictional country the original board game plays in this game features the Battle of the Bulge in the second World War. The game is a turn-based strategical wargame that...
---
Blood and Magic 1996
As a lover of real-time strategy games, I went into Blood and Magic with high hopes. Unlike the typical real-time game, there's nothing to harvest in Blood and Magic. The only resource needed is mana, collected automatically throughout the game. Additionally, there's a cap to the amount of mana you...
---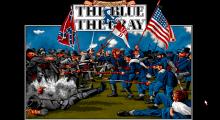 Blue and The Gray, The 1993
Edward Grabowski's The Blue and the Gray gives you your chance to fight the American Civil War. You control either the federal (blue) or Confederate (gray) army, starting in July 1861. You have four years to defeat the other side by capturing the opposition's cities and winning military conflicts. Play...
---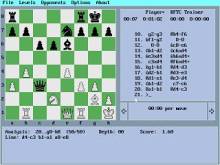 Bobby Fischer Teaches Chess 1994
Based on the best-selling chess-book of the same name by Bobby Fischer. The educational course, illustrated history of chess and 500 chess matches of amazing Bobby are presented in this game. Window-interface, 3D view, feedback of any depth, match recording and replaying are present. The strength of the engine is similar to...
---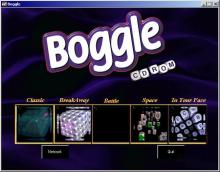 Boggle 1997
If you have a board game sitting in your closet, Hasbro Interactive is eventually going to translate it for your computer. It may not be tomorrow. It may not be next week, but it will happen. Okay, maybe not every game in your closet, just some of the more popular...
---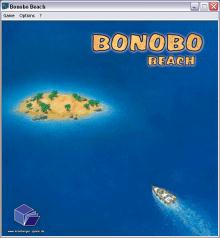 Bonobo Beach (a.k.a. Cronberg) 2003
Bonobo Beach (or Cronberg, depending on which graphical "theme" you prefer) is a fun freeware computerized version of a "quickie" board game of the same name by German board game developer Kronberger Spiele, released in November 2003 at the Essen fair. Coded by Thomas Rosanski, the game is a faithful...
---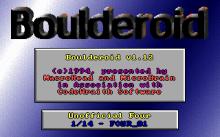 Boulderoid 1994
This clone of Boulder Dash is a freeware attempt to popularize this game on PC and Amiga, while it was originally released on Commodore C64 platform back in 1984 . The game introduces VGA graphics and sound card support, but uses the caves developed for original Boulder Dash, Rockford's Revenge and...
---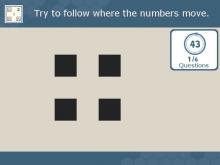 Brain Exercise with Dr. Kawashima 2009

---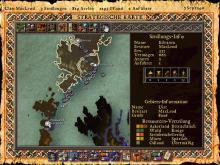 Braveheart 1999
Braveheart is a faithful re-creation of the 1995 movie starring Mel Gibson. In Braveheart, you take control of a Scottish clan of your choice in an attempt to prosper and lead Scotland into a new age. Two types of gameplay, real-time strategy and 3D tactical combat, are featured throughout the...
---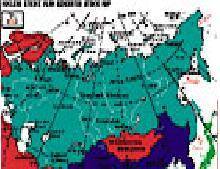 Bravo Romeo Delta 1995
Bravo Romeo Delta is an interesting wargame that lets you implement a "limited and controlled" strike against either America or Russia. You must find the precise timing, weight, and mix of nuclear responses to achieve victory while avoiding Armageddon. You can mix-and-match different strikes and parcel them out to your...
---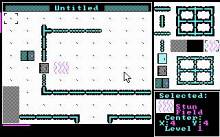 Breach 1987
Breach is a turn-based tactical squad combat game. It introduces the team-oriented missions, RPG-style squad leader development and excellent scenario builder that would grow to be trademarks and would be refined in the sequels Breach 2 and Breach 3. In the ten missions supplied with the retail version (and potentially infinitely...
---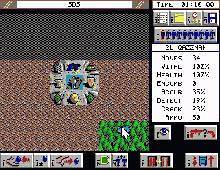 Breach 2 1990
A smart, isometric realization of the potential in the first Breach, this is another futuristic space-marine combat game with simple controls for your battle against insane numbers of enemy troops and robots. When you first load Breach 2, you name a squad leader and select a scenario. There are a...
---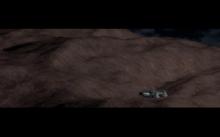 Breach 3 1995
Breach 3 was Omnitrend's attempt to hoist the popular turn-based Breach squad combat series onto the real-time strategy bandwagon, with disastrous results. Players again lead a squad of marines, fighting 16 types of enemies and infiltrating multi-level space fortresses. The first sign things are amiss is that the available portraits...
---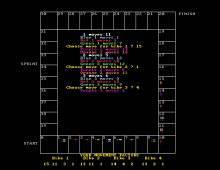 Breaking Away 2001
Breaking Away is a faithful freeware QBASIC version of a highly underrated board game of the same name that is still being published by Fiendish Games. The game is a dice-free cycling game for up to 8 players, each of whom controls a team of four cyclists. As in real-life...
---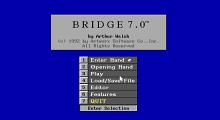 Bridge 7.0 1992
The seventh release of the longest continuously published bridge games for PC, Bridge 7.0 from Artworx is a powerful bridge program that focuses exclusively on the bidding part of the game: you and your computer partner bid against two computer opponents, and then play out the hand. Your goal, naturally,...
---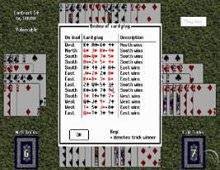 Bridge Deluxe II with Omar Sharif 1996
Another game about the card game of Bridge. You can play against the computer (the A.I. has some 20 options for bidding conventions and just card play) or against human opponents (there is even a LAN option). Included are some tutorials for beginner and intermediate players; the tutorials are presented...
---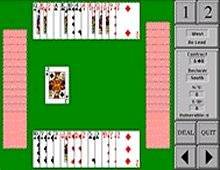 Bridge Master 1992
Bridge Master is a Bridge simulation allowing you either to improve your game play (by playing against the computer or against on-line friends), or to learn how to play Bridge completely from scratch. An on-screen assistant can give you tips on your strategy, or suggestions for the current move. The game...
---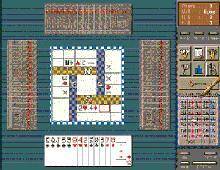 Bridge Olympiad 1994
What better person to review a game about bridge than someone who is a relative novice at the game. This seems fitting for a game that purports to be the "finest bridge game ever created" and professes to be a mentor for novice players. With an impressive collection of forty...
---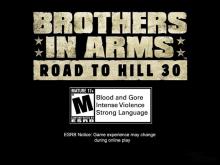 Brothers in Arms: Road to Hill 30 2005
Although it offers its share of authentically equipped, WWII shooter action, Brothers in Arms is a squad-based game that requires players to manage and deploy their three-soldier teams intelligently in order to meet mission challenges. Instead of a straightforward run-and-gun progression, the game's situations are designed such that players may...
---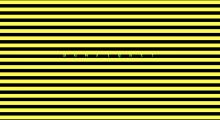 BumFight! 2003
A no-frills QBasic turn-based top-down combat simulator with an unusual and controversial theme: bumfights, or otherwise put, combat between the homeless! Their arena is the mean streets, and trashcans become the dispensers of various bonuses (feeble improvised weapons and armour) and penalties (health deductions from vicious rats! eek!) Game settings...
---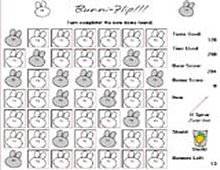 Bunni-Flip 2000
In this small but surprisingly fun card game with a unique twist, the goal in Bunni-Flip is very simple: turn all the bunnies from gray to white by turning cards. That's it. What makes it very addictive (aside from the anal-retentive appeal of actually FINISHING this thing) is that there...
---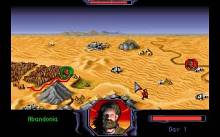 Burntime 1993
Deserts cover the globe, cities are destroyed, the end of every civilization is near. The few survivors search for drinking water and food. They eat all they can find. Like a Role-Playing-Game, you travel through the world and meet many computer-played characters. You want to rule the world. But there are...
---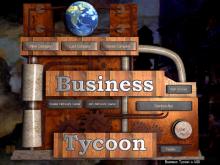 Business Tycoon 2000
While many business simulations ask the player to simply turn a profit and continue to grow and expand, this title from Stardock encourages virtual CEOs to strive for nothing less than uncontested domination of the global market. The game begins at the dawn of the player's chosen industry, be it...
---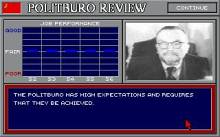 Buzz Aldrin's Race into Space 1993
Buzz Aldrin's Race into Space re-creates the thrilling endeavor of trying to lead your country's space program to the moon before a competing superpower does the same. As head of your country's space program you will need to develop all the hardware you need for your spacecraft and make it...
---