Strategy Games #25
Search a Classic Game: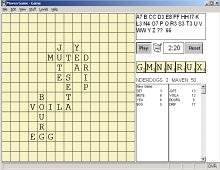 Maven 1995
Maven is an excellent PC Scrabble program by Brian Sheppard. Maven is not only one of the first Scrabble game that provides a good enough challenge for expert players, but is one of the first computer games that achieved championship caliber in any parlor/board game. In fact, the game is...
---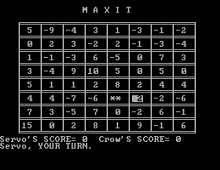 MaxIt 1982
Maxit is a strategy game for two players or one player against the computer. In the game, there is an 8x8 board; Each space in the board contains a point value. The object of the game is to earn as many points as possible by moving a marker to a...
---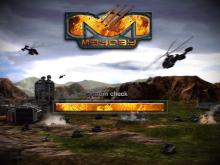 Mayday: Conflict Earth 1998
Each new RTS war game seems to try and top prior models in graphics and 3D realism. Mayday: Conflict Earth reverses the trend with nearly cartoon-like graphics, small resolution, and gameplay that predates the Command & Conquer series. World War III has broken out and you must choose to support...
---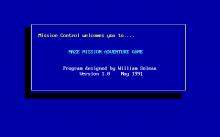 Maze Mission Adventure Game 1991
The player here controls a secret agent, represented by an "X" in the middle of a textmode map window, searching a randomly-generated maze of indestructible and destructible blocks for three randomly-assigned objects of international espionage, to be gathered in sequence. The player has a limited amount of moves, as measured in...
---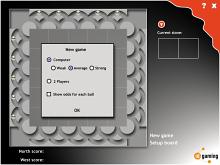 Meander 2004
Meander is a good PC version of an innovative abstract board game from The Netherlands. Frequent visitors may wonder why I decide to review a freeware game that in my opinion does not merit our "top game" tag - the answer is that I think the concept is worth more...
---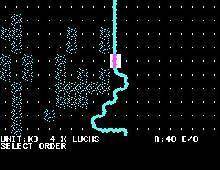 Mech Brigade 1987
Mech Brigade is a platoon level tactical simulation of armored warfare between the forces of NATO and the Soviet Union in the 1990's. The game may be played by up to 2 players who can either choose to play one of the 4 historical scenarios or may elect to build...
---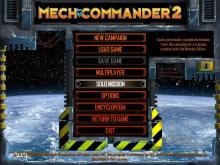 MechCommander 2 2001
Mechcommander 2 by Microsoft is an intriguing RTS game released by Microsoft in 2001. Set in FASA's Battletech Universe, the game chronicles the military campaign(s) of a mercenary "MechCommander" on a planet torn apart by civil war. The game's graphics aren't bad by today's standards; they still get the job done...
---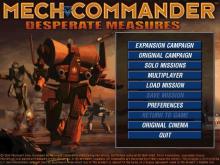 MechCommander Gold 1999
When a game like MechCommander Gold uses one of the world's most valuable materials in it's name, you hope it will mean good things. Luckily for the people at Hasbro Interactive and Microprose, it does. Here is the reason why... You are a MechCommander and your job is to think fast...
---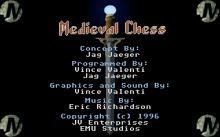 Medieval Chess 1996
Medieval Chess is a unique chess game from short-lived JV Enterprises that is more intriguing in concept than how it actually plays. The game is best described as an attempt to make chess "realistic" - sort of a cross between chess and Archon, but not nearly as fun. Here is...
---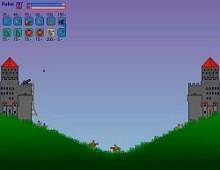 Medieval Clash 2002
Medieval Clash is the English version of Tornimäe, a simple but fun strategy game from Estonia. Set in a nondescript country in 1387, your purpose is to destroy the opposing king's castle while protecting your own by sending your army consisting of clubmen, swordsmen, knights, archers, catapults, and cannons. Starting...
---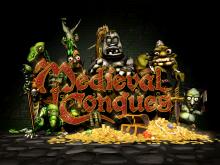 Medieval Conquest 2004
This whimsical swords-and-sorcery game from Cat Daddy combines elements of action-oriented adventure, real-time warfare, and "tycoon"-style city-building. Medieval Conquest features 12 story-driven missions in four different game worlds. Players control a party of adventurers, who become more powerful as they accomplish quests and obtain new weapons equipment. The players will...
---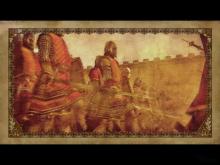 Medieval II: Total War 2006
Brilliant, bloody, deep, and engaging, Medieval II: Total War simply has no equal among strategy games in terms of sheer variety of play. Sporting a real-time strategy combat engine hidden inside a sedate, turn-based strategy shell, M2:TW does both genres well enough to be good games in their own right,...
---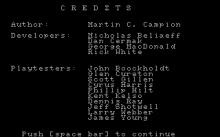 Medieval Lords 1991
Medieval Lords is a strategic political/war simulator starting in 1028AD and continuing for up to 100 turns / 500 years. Up to 10 players can take part, with the computer controlling up to 6. Limits can be set on how many actions can be performed in each turn, so be...
---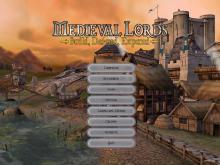 Medieval Lords: Build, Defend, Expand 2004
The foundation of the modern western world was the middle ages in Europe. The barbarian tribes that overran the old imperial Rome built a thriving society, and introduced new concepts in both government and science, that helped shape the world we live in today. For many of us, there is...
---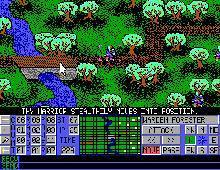 Medieval Warriors 1991
Before the days of the real-time strategy game such as the WarCraft series, there was Medieval Warriors, which is a turn-based fantasy strategy game that looks like an early prototype of the RTS genre. In Medieval Warriors, you control either the Blue team or the Red team, each with twelve warriors....
---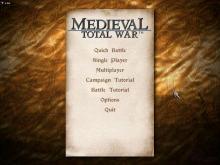 Medieval: Total War 2002
Medieval: Total War's opening cut-scene talks about a "brutal age" when "a few forged their destiny." The grisly delights available to the "few" are then presented in a mixture that combines the gameplay of the Civilization series and real-time strategy games like Age of Empires II: The Age of Kings...
---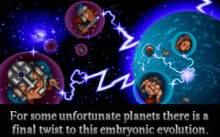 Mega-lo-Mania 1992
First you choose one out of four different characters to represent you, Scarlet (red army), Oberon (yellow army), Caesar (green army), or Madcap (blue army). The game is split into 10 levels - the first 9 are groups of 3 territories which can be completed in any other, while the...
---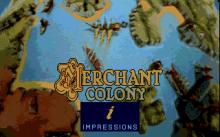 Merchant Colony 1991
Merchant Colony is more ambitious in scope than its title suggests. You are charged with the development of not just one colony, but an entire colonial empire during the Age of Exploration. Actually, you're also a merchant prince as well...so you must not only found colonies, but build ships, load...
---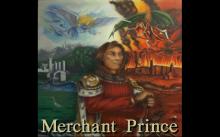 Merchant Prince 1993
Merchant Prince is an historical trading simulation set in the Renaissance and the golden age of Venice. Here, you play the role of one of the wealthy merchants in the period, wielding not only economic power but also political, religious and military. The main work in MP is managing your trade...
---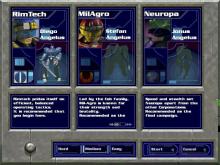 Metal Fatigue 2000
Metal Fatigue is perhaps the most aggravating RTS adventure this reviewer has played to date. One mission has the potential to last several hours and the enemy AI is relentless. It uses the same basic controls and operations as Command & Conquer or Earth 2150 with its own unique storyline. Many...
---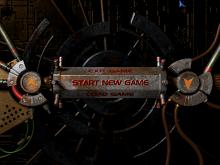 Metal Knight 1999
I've played lots of 3D, real-time strategy games and most have attracted me with their story or solid gameplay. Some set new watermarks in how their CGI sequences were interlaced and yet others had a phenomenal soundtrack. Metal Knight: Mission -- Terminate Resistance is definitely not one of those titles...
---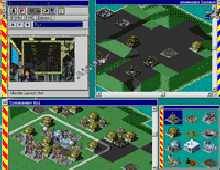 Metal Marines Master Edition 1995
Metal Marines is a unique RTS (Real Time Strategy) war game that is a fun and challenging game once you get used to the frantic pace of gameplay. This Windows game has a lot going for it -- nice looking anime, good graphics and voices, a unique interface, and a...
---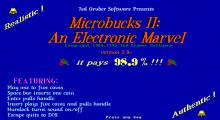 Micro Bucks II 1993
Micro Bucks II is an updated, standalone version of the Micro Bucks slot machine game that was part of The Las Vegas EGA Casino. The game is a simulation of a classic slot machine you'd find at any Las Vegas casino. You can insert up to five credits to play on...
---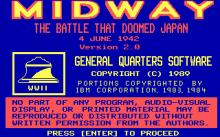 Midway: The Battle that Doomed Japan 1989
"Midway: The Battle that doomed Japan" is a 2D naval simulation. Scenario is the battle of Midway during World War II. You take the command of U.S. - or the Japanese strike fleet. The Japanese fleet is on the way to the Midway Islands ... U.S. Forces have to defeat them there....
---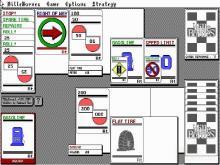 Mille Bornes 1989
Mille Bornes is a French card game, sold by Parker Brothers that simulates a car race of 700 kilometers. This is a computer adaption of that game. ...
---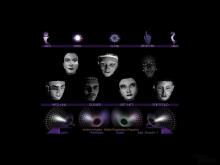 Millennium Auction 1994
One of the most unique computer games ever made, Millennium Auction is a fascinating "auction simulation" that is set in the year 2006, but it could very well have been at modern-day Christie's - it seems that the "2006 AD" premise is there only to justify the streamlined bidding methods,...
---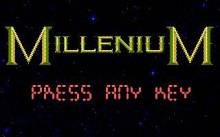 Millennium: Return to Earth 1989
Millennium: Return to Earth is the forerunner to Deuteros: The Next Millennium and has a premise similar to Sierra's Outpost. Set in the 22nd century, the Earth has been destroyed, and the player's mission is to re-establish human colonization of other worlds, beginning with just one outpost and a few...
---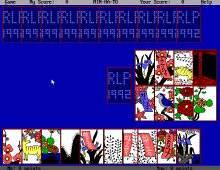 Min-Ha-To 1996
Min-Ha-To is a great PC version of a fun card game of the same name, which is essentially the Korean equivalent of the Japanese game of Hanafuda (or "flower cards" as it is known in the West). A special deck of cards, called Ha-To, is used to play the game....
---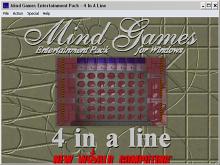 Mind Games Entertainment Pack for Windows 1997
With the somewhat misleading title of Mind Games Entertainment Pack for Windows, this collection of nine classic board games suffers from uninteresting graphics and maddeningly hard gameplay. While games like chess and Go and have stood the test of time in their real-world forms and been translated to computer screens...
---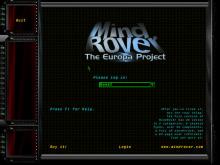 MindRover 1999
Every now and then, in my misadventures, I stumble across little known things, or people. Such was the case when I almost tripped over Cognitoy, a handful of people in Massachusetts, and their flagship title, Mindrover. I admit it, like most people I'm a little leery of small operations. Without...
---