Strategy Games #49
Search a Classic Game: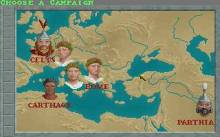 Walls of Rome 1993
In many ways, Walls of Rome is similar to a previous Mindcraft game Siege but more importantly the focus should be on the many important improvements the developers have incorporated in this title. Up to four Barracks are now available to the attacker to place on his battlefield from which...
---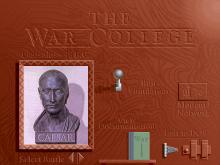 War College, The (a.k.a. Universal Military Simulator 3) 1995
The War College is the third and final installment in Ezra Sidran's Universal Military Simulator series of tactical war games. The simulation's core principle is a departure from traditional turn-based, hex tile mechanics towards real-time rendering of unit movement on accurately recreated topographical maps of historical battlefields. The presentation remains highly...
---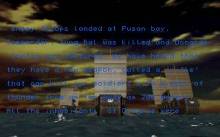 War Diary 1997
War Diary is a real-time strategy game which uses the 16th century Korea as background. There two rival armies fight about the supremacy. The economic system is based on three resources - food, wood and metal - which are used to construct buildings or troops. These can also be purchased...
---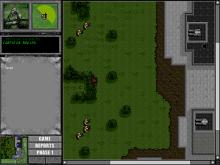 War Engine, The 2001
Released as a sequel to Shrapnel Games and Boku Strategy's Armies of Armageddon: WDK 2K, this product provides serious strategy enthusiasts with a shell upon which to build 2D turn-based games from their own imaginations. By allowing the amateur designer to adjust essentially all statistic-based aspects of play, this package...
---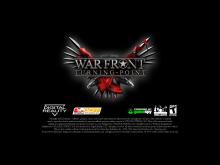 War Front: Turning Point 2007
War Front: Turning Point is an "alternate history World War II" real-time strategy game, featuring authentic equipment and armaments of the era in speculative-fiction battle scenarios. Based on the premise that Adolph Hitler will be assassinated early in the conflict, the World War II of War Front develops differently from...
---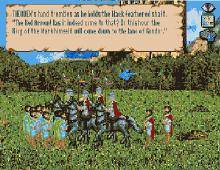 War in Middle Earth 1988
Simultaneously a medieval war strategy game and a roleplaying game, this one covers all of Middle Earth pretty definitively. Play alternates between overhead maps where the player controls strategic forces in real time, and scrolling wilderness screens where combat between characters and monsters can take place. ...
---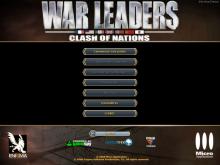 War Leaders: Clash of Nations 2008
War Leaders: Clash of Nations lets strategy gamers take control of seven different countries and rewrite the historical events of WWII. Players can guide all the real leaders, generals, and heroes from the U.S., the U.K., France, the U.S.S.R., Italy, Japan, and Germany, and the military units, weapons, and machinery...
---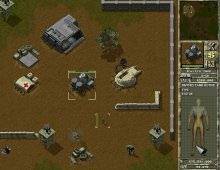 War, Inc. 1997
War Inc. is a real time strategy game, featuring tech research for components used to build your own combat units. Set in the future where private security forces have evolved into a corporate world police force, you run the company 'Granite'; one of the leading such mercenary corporations. The game...
---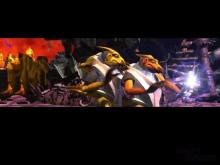 WarBreeds 1998
If you have been to a video game store within the last few months, then you will have noticed the many, many different real-time strategy games out on the market. There's enough choices to make your head spin, but you won't go wrong by picking up one of the best...
---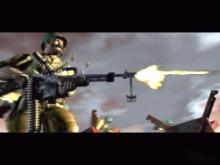 WarCommander 2001
This conventionally styled 2D real-time strategy is set during the June 1944 D-day Allied invasion at Normandy. Players take command of an American infantry unit right in the thick of it all, to guide them through two historically based campaigns of 12 missions each. Factors such as 11 different character...
---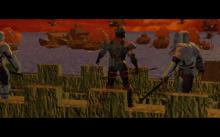 Warcraft 2 1995
Get ready for another round of war between humans and orcs as the epic struggle for control of Azeroth continues in WarCraft II: Tides of Darkness, a real-time strategy game from Blizzard Entertainment. The same protagonists last seen in the original WarCraft: Orcs and Humans go at it again but...
---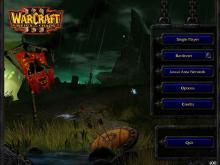 Warcraft 3: Reign of Chaos 2002
WarCraft III: Reign of Chaos is a game for everyone. For the serious strategist, it offers a fine blend of complexity and efficiency. For the novice, it offers friendly tutorials and a personalized learning curve. For the high-end PC player, it offers a long and challenging campaign that makes decent...
---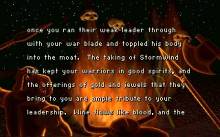 Warcraft: Orcs & Humans 1994
Warcraft: Orcs and Humans is a ground breaking game which created the real-time strategy war-gaming craze. It is easy to see why this game was chosen as Best Game of the Year, and one of the Best All Time Games. As with most games that allow multi-player play, Warcraft is...
---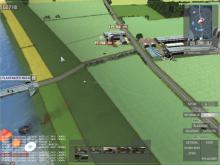 Wargame: European Escalation 2012

---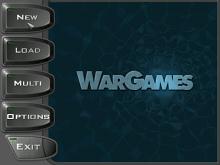 WarGames 1998
Back in the 80's, before the days of computer illiterate "hacking movies" that make me want to puke (i.e. The Net, Hackers), one of the greatest "computer" movies, Wargames, was filmed. It featured realistic hacking such as wardialing and phreaking in their more primitive states, and wasn't really "dumbed down"...
---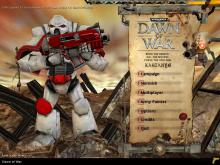 Warhammer 40,000: Dawn of War 2004
Visit a dark, distant, gothic future and take real-time command of powerful armies to wage intense, tactical battles in the name of freedom or justice. Following Warhammer 40,000: Fire Warrior, this is the second game based on the franchise to be published by THQ. Like all Warhammer 40,000 games, Dawn...
---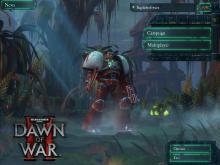 Warhammer 40,000: Dawn of War II 2009
As was the original Dawn of War, the sequel was developed by the real-time strategy specialists at Relic Entertainment, and it makes use of concepts from the studios' Company of Heroes, as well as from the earlier Warhammer game. Cover is a bigger consideration than in the first game, for...
---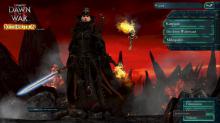 Warhammer 40,000: Dawn of War II - Retribution 2011
Retribution is a standalone expansion game for 2009's Warhammer 40,000-based real-time strategy sequel, Dawn of War II. It adds new missions to the original game, and a new playable race, the Imperial Guard. In the single-player campaign, players can lead any race of their choosing, including the Imperial Guard or...
---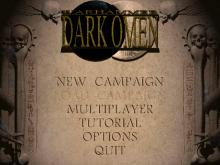 Warhammer: Dark Omen 1998
In most high school drivers' education classes, students are taught the IPDA principle: Identify, Predict, Decide, Act. IPDA is a surprisingly effective way of learning how to drive defensively. In fact, the principle is so easy to learn and universally applicable it can be used by people in just about...
---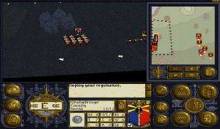 Warhammer: Shadow of the Horned Rat 1996
If you are looking for a real time strategy/combat game with extremely smart AI routines and lots of fighting, Warhammer: Shadow of the Horned Rat is right up your alley. Encompassing elements of other genres such as adventuring and role-playing, the game's real strength lies in the wonderful storyline that...
---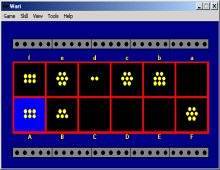 Wari 2002
Wari is a neat little freeware version of a popular African board game, more commonly known as Awale, Wari, and other similar-sounding names. Awale is a 2-player game played with a board that consists of two rows of 6 pits called "houses" (12 total), with two larger pits (kalahas), usually...
---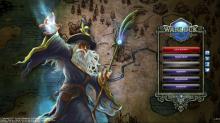 Warlock: Master of the Arcane 2012

---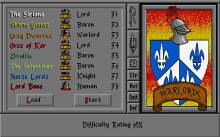 Warlords 1990
One of the better war games to be released at the beginning of the 1990's, Warlords has the appearance of a game lovingly designed by its creator, Steve Fawkner. The game is a hybrid of combat, fantasy and strategy and mixes these components very well. Even more commendable is the...
---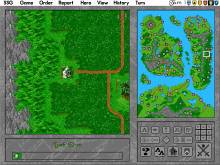 Warlords 2 1993
One of the keys to being successful in Warlords II is making sure to get the most out of each of your individual units. This may sound relatively easy but it takes a lot of coordination and knowledge of the strengths and weaknesses of the various troops you employ for...
---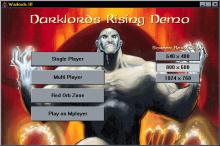 Warlords 3: Darklords Rising 1998
Warlords III: Reign of Heroes was a decent game with a large following. Darklords Rising picks up after the first and adds more scenarios, more campaigns, new units, and new heroes. RoH was touted as "Turn Based Game of the Year" from various magazines and Reb Orb has tried to...
---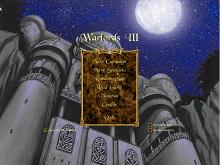 Warlords 3: Reign of Heroes 1997
Warlords III - Reign of Heroes is the sequel to it's successful predecessor Warlords II. It combines new armies, new scenerios and multiplayer to bring you begging for more. The best part of Warlords II, which is retained in Warlords III - Reign of Heroes, is the element of strategy and...
---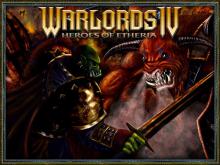 Warlords 4: Heroes of Etheria 2003
Continuing the series that began in 1989, Warlords IV: Heroes of Etheria is a combination of strategy and role-playing. A Dark Elven mage Aravein has been summoning lesser daemons into the realm of Etheria and placing them in charge of her orcish minions. Aravein has sent these evil creatures on...
---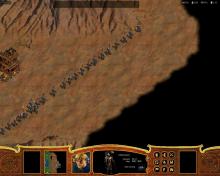 Warlords Battlecry 2 2002
The Warlords series became popular as turn-based strategy games but jumped on the RTS bandwagon in 2000 when developer SSG released Warlords Battlecry, which introduced a novel idea to the genre: heroes. The hero's statistics could be raised to level up his capabilities, adding role-playing elements to the somewhat stagnant...
---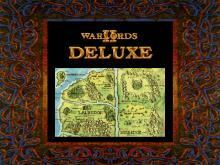 Warlords II Deluxe 1995
Warlords II Deluxe is an eight player game of conquest and empire. Different worlds are provided as a stage for your ambitions, and as a test of your capabilities. In the quest for final victory, you will assemble vast armies, conquer and loot mighty cities, undertake perilous quests, make and...
---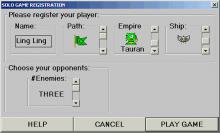 Warpath 1994
Warpath is a shareware science fiction space strategy game of the 4X (xplore, xpand, xploit, xterminate) mold for up to four players. It is played in real-time, and contains some real-time strategy/action elements. Multiplayer mode is playable over LAN (IPX only) or serial/modem connection. It was written for...
---