Strategy Games #23
Search a Classic Game: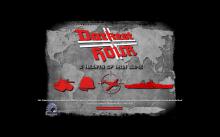 Hearts of Iron: Darkest Hour 2011
Created by modders as a stand-alone spinoff of Hearts of Iron II, Darkest Hour gives strategy fans a chance to play through a variety of campaigns based on events set between WWI and the Cold War. The game offers players a new game map designed to offer more intimate details,...
---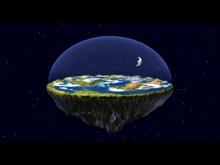 Heaven & Hell 2003
Heaven & Hell is a battle between good and evil, but players are free to choose sides. Users will decide to recruit souls for paradise (if they're a good god) or the fiery circles (if they're feeling devilish). Each side has seven prophets, buildings, miracles, and plagues -- rainbows, angels,...
---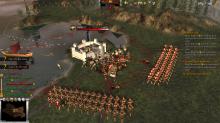 Hegemony Gold: Wars of Ancient Greece 2011
Gamers command every aspect of combat as they take control of Athens, Sparta, or Macedonia and lead their army to victory in Hegemony Gold: Wars of Ancient Greece. The action takes place across one continuous map of Greece's mainland and islands, and players can zoom out from the detailed 3D...
---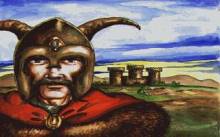 Heirs to The Throne 1992
Anyone looking for a simple yet engaging fantasy based war game should be relatively happy with Heirs to the Throne. The major ingredients of the game consist of economic management and military might with many other strategic elements thrown in for good measure. The first thing you notice in the...
---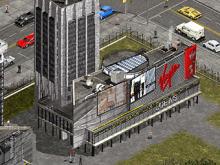 Heist 2001
Virgin Interactive Europe (responsible for the famous Dune) decided to return to the market with an interesting game named Heist. There have been a lot of games recently that dealt with the criminal "underworld" Games like Grand Theft Auto or the somewhat more serious Gangsters received quite a lot of...
---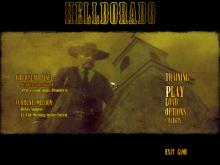 Helldorado 2007
The makers of Desperados: Wanted Dead or Alive and Desperados: Cooper's Revenge head back to the American frontier for more vigilante justice and tactical action in Helldorado. Players once again join bounty hunter John Cooper and a handful of trusty heroes as they navigate the Southwest, interacting with a wide...
---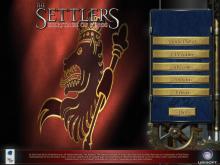 Heritage of Kings: The Settlers 2004
Like the earlier Settlers games, Heritage of Kings features a series of real-time management and battle scenarios tied together with a role-playing-style storyline. By directing both economic development and warfare in real-time, players develop the forces and influence they need to conquer their enemies. The fifth full release in the...
---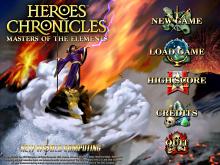 Heroes Chronicles 2000

---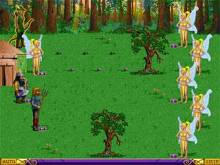 Heroes of Might and Magic 1996
Heroes of Might and Magic is an intriguing blend of role-playing, strategy, and conquest. You play a general, fighting up to three human or computer opponents, warring for the resources and magic that make up the strange lands you live in. While you take care of affairs in your castle, your...
---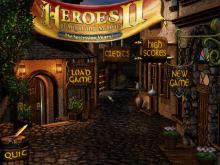 Heroes of Might and Magic 2: Gold Edition 1996
In the gaming world, "Gold" editions tend to be the equivalent of "Greatest Hits" albums -- not for the die-hard fans who've bought all the previously released titles. Rather, these editions offer latecomers some of the best there is -- all at one reasonable price. In this sense, Heroes of...
---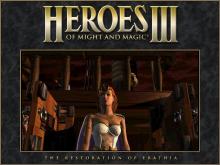 Heroes of Might and Magic 3 1999
In Heroes of Might and Magic III: The Restoration of Erathia, you take the part as a commander in Queen Catherine's army and lead Enroth's greatest heroes and mightiest creatures to battle in an attempt to regain the kingdom of Erathia. Catherine's father, the King of Erathia, was murdered and...
---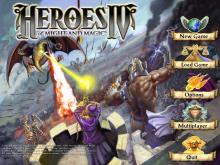 Heroes of Might and Magic 4 2002
While design changes in Heroes of Might and Magic IV distinguish it from the other games in the series, the essence that makes the series a classic remains intact. The combination of turn-based strategy and RPG elements is guaranteed to keep you at the computer for hours at a time,...
---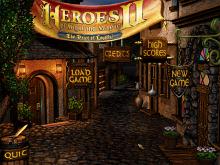 Heroes of Might and Magic II (Deluxe Edition) 1998
When you look at the awards Heroes of Might and Magic II won, you might think you were mistakenly looking at the copy for the original Heroes of Might and Magic. Yet, suprisingly enough, both games won awards as Best Strategy Game of the Year, and with good reason. When...
---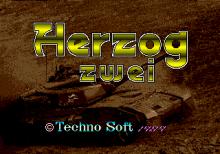 Herzog Zwei 1989
While 1989 was a fairly early time for strategy games on home consoles, one of the first can still play like one of the best. Herzog Zwei may not have been the most famous game on the Genesis, but it definitively leaves a lasting impression among real-time strategy game fans. For...
---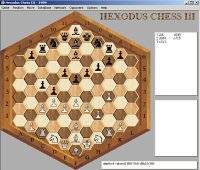 Hexodus Chess 2002
Hexodus Chess is a very nice PC implementation of hexagon chess, a difficult chess variant that is most popular in Eastern Europe. The game is basically chess played on a hexagonal board. Needless to say, this requires quite a different mindset and strategy than regular chess ;-) This freeware version...
---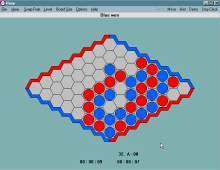 Hexy 2000
Hexy is an excellent Windows version of Hex, a fun but little-known abstract board game I used to play a lot with friends in college. As explained on MazeWorks' Hex page, the game "...was created in 1942 by the Danish inventor Piet Hein, and independently by the American mathematician John...
---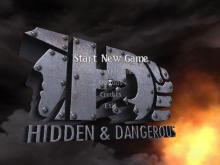 Hidden & Dangerous 1999
It's always especially frustrating when a game with obvious potential is marred by avoidable problems in interface and design. Unfortunately, Talonsoft's Hidden & Dangerous (H&D) falls neatly into this category. Based upon the World War 2 action/adventure style of such classic films as The Dirty Dozen, H&D is a tactical...
---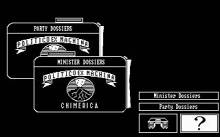 Hidden Agenda 1988
Hidden Agenda is a government simulation game oriented on political decisions and their consequences. The player is in the role of a newly chosen president of a fictitious Latin American country called Chimerica. ...
---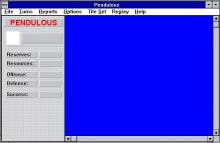 High Command (Pendulous) 1992
High Command is a tactical strategy game. The game field, which looks a lot like Minesweeper, is divided into squares. Each square is either neutral, hostile or belongs to you. Some squares are cities which have a high point value. Your goal is to reach as much points as possible...
---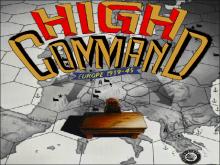 High Command: Europe 1939-1945 1992
High Command is a strategic-level strategy game that places you in the role of leader of either the Allied or Axis High Command in Europe during WWII. As a leader of your High Command you will have to make numerous political, economic and military decisions in your attempt to achieve...
---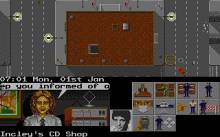 Hill Street Blues 1991
Hill Street Blues is one of the very few games that I have seen which is based on the very popular police series. You start each mission with that your police officers get a short briefing. After that you get your men out on the streets and you have to...
---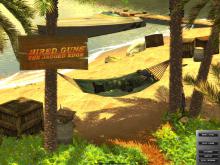 Hired Guns: The Jagged Edge 2007
This offshoot of the Jagged Alliance series of mercenary combat RPGs finds gamers in the midst of an unstable European country after an unsuccessful coup. Hired Guns: The Jagged Edge continues the series' melding of strategy, role-playing, and combat. A variety of different factions pursuing their own goals muddles up...
---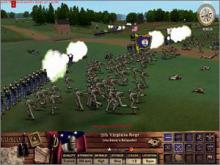 History Channel - Civil War, The: The Battle of Bull Run - Take Command: 1861 2005
The History Channel-licensed series of war simulations continues with the release of Civil War -- The Battle of Bull Run, focusing on the first battle of the American Civil War. Players can choose from the following three game modes: open play, custom battles, and the Bull Run campaign. The main...
---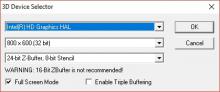 History Channel, The: Battle of Britain - World War II 1940 2004
This combat flight simulation is part of Activision Value Publishing's series of strategy and war games based on real-life historical events, as endorsed by The History Channel. The budget-minded release allows PC gamers to fly for either the Axis or the Allied forces, in a selection of 20 different fighters...
---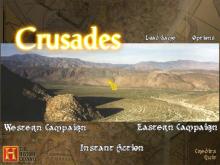 History Channel, The: Crusades - Quest for Power 2003
The History Channel: Crusades -- Quest for Power is a real-time strategy game developed by Zono that transports players to the time of the Crusades. Players will control infantry, archers, priests, and crusaders, each with a special attack mode. Tackle challenges in one of two campaign modes (each with eight...
---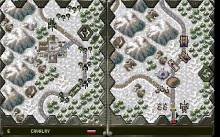 History Line: 1914-1918 (a.k.a. Great War: 1914-1918, The) 1992
A turn-based strategy game set in World War I, using a similar engine and gameplay system to Battle Isle Both players act simultaneously on a split screen. While one player can move his units, the other can attack and vice versa. The results of battles are shown in animated sequences. Terrain affects...
---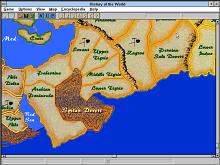 History of The World 1997
History of the World is an entertaining board game that just begged for a computer translation. Like most Avalon Hill games, it uses tiny cardboard tiles to designate things like number of troops, ships, capitals, cities and monuments. The tiles are one of the most important elements of the game...
---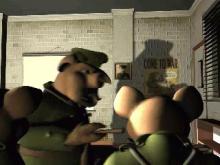 Hogs of War 2000

---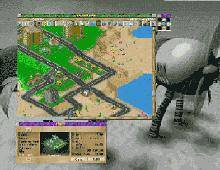 Holiday Island 1996
Holiday Island is in the style of Sim City, but instead of building a town you have to fill up some Carribean Isles to create the ideal holiday location. There are more than 60 different buildings to choose from - hotels, bars, car rentals, sport facilities, parks, discos and many...
---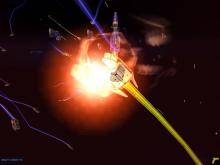 Homeworld 1999
To put it bluntly, Homeworld is a revolutionary real-time strategy game. It is not only beautiful, but epic in scope, easy to play, a joy to hear, and overall, an experience like no other. All that, and it's incredibly fun too! The game starts with a stylistic, black-and-white cut-scene that explains...
---