Strategy Games #37
Search a Classic Game: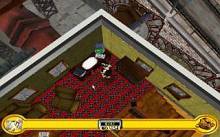 Sting!, The (a.k.a. Der Clou! 2) 2001
The Sting! combines aspects of role-playing and strategy with a seedy theme of gangland connections and high-stakes burglary. Players control caricaturized 3D characters as they climb the underworld ladder, gaining the notoriety that leads to bigger heists and attracts able and talented allies. Features include more than 90 characters (most...
---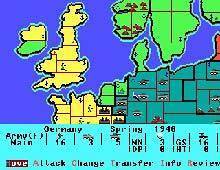 Storm Across Europe 1989
The game allows to simulate World War II in Europe on a grand strategic scale. The player controls land, sea and air action and has to manage limited resources for production and advanced research. There are 6 historical scenarios included in the game, and they are labelled after the turn that...
---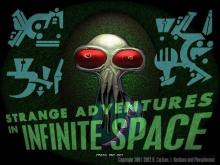 Strange Adventures in Infinite Space 2002
The Exploration Pact of 4578 has expressly forbidden any exploration of Sector Prime by any unauthorized ship, a rule that will stay in place until the imminent Thorium Fission drive has been fully developed. All five continents of the Earth are poised to take advantage of the great opportunities that...
---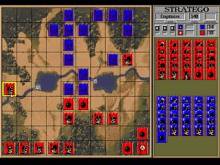 Stratego 1990
The board game Stratego is a more elaborate version of Capture the Flag. Each player starts with 40 pieces; made up by the flag, 5 bombs, and an assortment of 9 types of military units. After these have been placed, each player takes it in turn to move their pieces....
---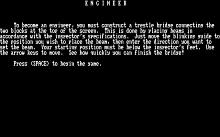 Strategy Games 1985
Probably the worst Keypunch compilations I have seen (and that is saying a lot), Strategy Games contains five games: Sabotage, Killer Bees, Vampire Quest, Engineer, and Ruler. Vampire Quest is not even a strategy game - it's an average text adventure that will make Infocom fans turn their noses in...
---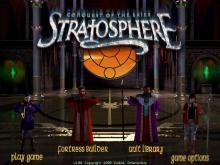 Stratosphere: Conquest of the Skies 1998
If you played Netstorm then you will easily understand what this game is like. Stratosphere and Netstorm are a lot alike, but are different in places also. For those of you who don't know what Netstorm is then I will explain it. Netstorm was a game where there was multiple...
---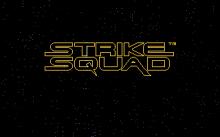 Strike Squad 1993
Despite the puzzling reticence of the developers to link Strike Squad with the previous title set in the Consortium world of Tegel's Mercenaries, anyone playing it will be absolutely convinced that the game is a sequel. If not a direct sequel, since events do occur ten years after the initial...
---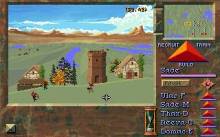 Stronghold 1993
Stronghold is a self-described "kingdom simulator," based on TSR's popular Dungeons & Dragons franchise, as you strive to build a kingdom while managing scarce resources in a world filled with monsters. Depending on the level selected, your goal is to either (1) achieve the rank of Emperor by being popular...
---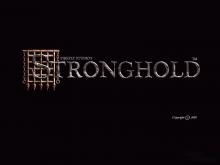 Stronghold 2001
At one point in Death of a Salesman, the main character, Willy Loman, sums up the key to success: "Be liked and you'll never want." Although the advice didn't serve him well in business, it applies nicely to Stronghold, where being "well liked" is crucial to successful castle building. Fortunately,...
---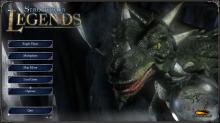 Stronghold Legends 2006
In Stronghold: Legends, medieval lore comes alive with available heroes such as King Arthur, Count Vlad Dracul, and Dietrich von Hildebrand of Germany. Create terrain with three landscape types that can be used together in a single map, develop a blossoming city filled with gardens or heads on spikes, then...
---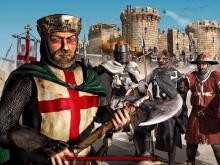 Stronghold: Crusader 2002
The medieval mixture of city building and real-time strategy of Stronghold continues with Stronghold: Crusader. The twist: this time it's the Europeans, led by the ruthless Richard I, invading Phoenicia and Palestine to confront the forces of Islam, led by the cunning Saladin. Players will take command of either side...
---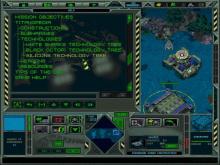 Submarine TITANS 2000
The oft-used scenario of Armageddon coming in the form of a gigantic comet or asteroid is the story behind Submarine Titans. The game adds some new elements to the idea that make a lot of sense such as the fact that scientists had advance knowledge about the comet's trajectory nine...
---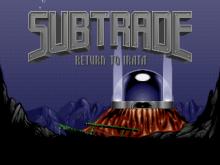 Subtrade: Return to Irata 1992
Subtrade: Return to Irata is Dan Bunten's classic M.U.L.E. revamped for VGA and set underwater. Presentation aside, the game preserves the graceful game mechanics and the multiplayer addictiveness of its model, with four players competing for economic dominance in a round-based closed market scenario. True to the setting, players grow fish...
---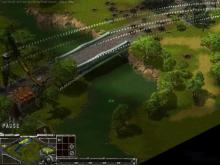 Sudden Strike 2000
When it comes to real-time strategy games, there are few from which to choose that deal with the subject of World War II, with perhaps the best known of these being the Close Combat series. Another attempt to create a historical game featuring warfare of that era comes in the...
---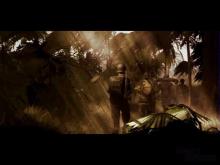 Sudden Strike 2 2002
Fireglow follows up its near million seller Sudden Strike with a sequel featuring more than 40 new missions, playable separately or in five campaigns, 50-plus new units (bringing the total to more than 150), and up to a thousand active units per scenario. In the five campaigns, based on specific...
---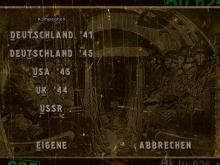 Sudden Strike: Resource War 2004
The third original stand-alone release in the Sudden Strike series features new missions that encourage new real-time strategy priorities. Though built on the Sudden Strike II game engine, Resource War puts more emphasis on the capture and control of supply lines, buildings, and other tactical assets. Capturing a building, for...
---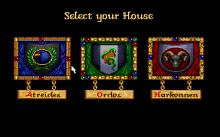 Super Dune 2 1994
Super Dune is based on the popular and revolutionary real-time strategy game that created a completely new genre and cleared the road for later games such as Command & Conquer and Red Alert. Super Dune wasn't developed by Westwood that was behind Dune 2 but made by a group of...
---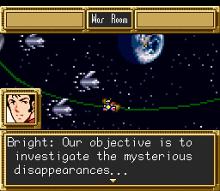 Super Robot Wars 3 1993
Virtually unknown outside Asia, Banpresto's Super Robot War is a popular series of video wargames that began on the NES way back in 1990. The series is based on Banpresto's wide range of "mecha" franchises including Gundam, Magaziner, and Eva to name the more famous ones. SRW also features Cybuster,...
---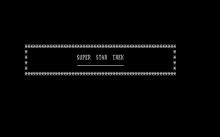 Super Star Trek 1982
Super Star Trek is an adaptation of the Star Trek mainframe game from the 1970's and features similar gameplay. As captain of the Starship Enterprise, the player's mission is to destroy the Klingon battle force (usually consisting of around 17 battle cruisers). There is a time limit for this mission...
---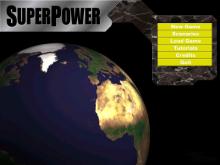 SuperPower 2002
SuperPower takes the turn-based world political simulation to new heights by letting you direct any of 140 countries, with total control ranging from the level of ore production or taxes levied to which countries to sabotage or ravage with an all-out nuclear assault. While some strategy games give you control...
---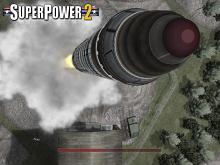 SuperPower 2 2004
This political simulation sequel gives players control of their favorite world-power country to pursue political, economic, and military goals, in cooperation or competition with other nations of the world. As in the original SuperPower, this follow-up runs on a complicated model of dynamic, interrelated factors, and AI that has each...
---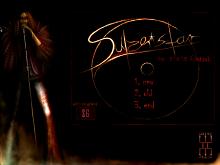 Superstar 2002
"So you want to be a rock and roll star?" sang the Byrds, "Then listen now to what I say: Just get an electric guitar and take some time and learn how to play..." (writing credits and copyright whatnot go to by R.McGuinn and C.Hillman I think... no copyright infringement...
---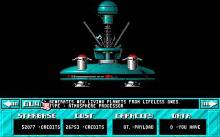 Supremacy 1990
Overlord is a real-time strategic warfare game where the player must manage large standing armies, economic capital, and political stability throughout a number of extra-dimensional star systems. As the dictatorial ruler of the Epsilon Galaxy, the player has obtained complete, indisputable authority. However, during a scientific experiment in hyperdrive technology,...
---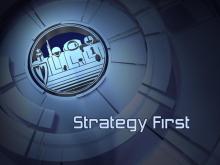 Supreme Ruler 2010 2005
Supreme Ruler 2010 is a strategy game where the goal is world domination. In the year 2010, the world's greatest nations have been reduced to bickering economic and military regions. The United Nations has disappeared, replaced by "The World Market." With the world in disarray, regions are at war with...
---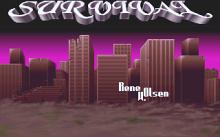 Survival 1995
Survival is an obscure post-apocalyptic strategy game from InterActive Vision that deserves to be much better known. Set in a bleak post-nuclear war world, your job is to take a band of ragtag survivors out from the bunkers and forge a living from the desolate landscape, while dealing with other...
---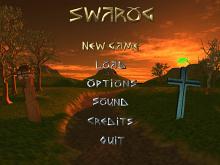 Swarog 2001

---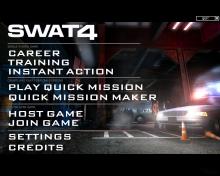 SWAT 4 2005
SWAT 4 is a 3D action game that puts players in command of a squad of special weapons and tactics police, and challenges them to solve tense, dangerous situations with discretion and responsibility befitting an elite officer of the law. The game's selection of authentically designed weapons includes several non-lethal...
---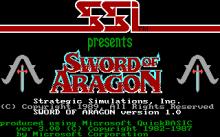 Sword of Aragon 1989
Sword of Aragon mixes elements of fantasy and sorcery with the mundane world of finances and resource management and a healthy dose of strategy thrown in for good measure. And "good" very nicely sums up the game play to be found in this hybrid war game. The game has something...
---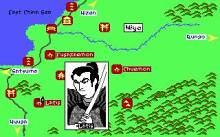 Sword of the Samurai 1989
All of you who were born in a wrong time and country, here's your chance to still rise and shine. Sword of the Samurai lets you crawl into the body of a Samurai with one goal only - to become Shogun of Japan. Starting out, you can choose the province...
---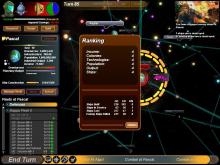 Sword of the Stars 2006
It is the 25th century and Humans are now exploring space and discovering they are not alone. In Sword of the Stars, players will colonize space as one of four races: Humans, Hivers, Tarkas, and Liir, each with their own language, ships, and technologies to guide them through the adventure....
---