Arcade action Games #17
Search a Classic Game: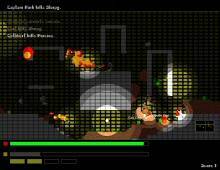 Captain Pork's Revenge 2003
Captain Pork's Revenge is a superior sequel to Captain Pork's World of Violence, itself one of the best Liero clones ever made. In the author's own words, the game features "...many vast improvements over World of Violence, including a better menu interface, a quick-start mode and new graphics, transparency and...
---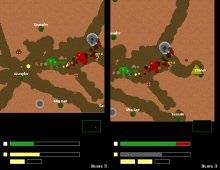 Captain Pork's World of Violence 2002
Captain Pork's World of Violence is a fun side-view platformer in the style of Molez and Liero, offering both single and multiplayer modes. If you have played Liero or Worms, you'll know what to expect here: take control of tiny pigs and blow enemy pigs off to the smithereens with an...
---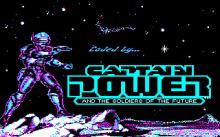 Captain Power and the Soldiers of the Future 1988
Captain Power and the Soldiers of the Future is a 2D space shooter. Based on the '87 TV series Captain Power and the Soldiers of the Future, this computer game of the same name sends you into the year 2147. Earth is a wasteland, and the evil Lord Dread rules with...
---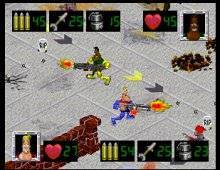 Captain Quazar 1997
Captain Quazar is a fun and little-known game from now-defunct Studio 3DO that combines the frenetic fun of Atari's classic Berzerk with the wacky cartoon humor of Gunstar Heroes. The plot: as galactic Captain Quazar, your quest is to rid the galaxy of a gang of crimelords. The game is...
---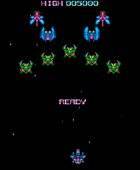 Carax '95 2001
Carax '95 is a fun retro-style vertical shooter designed by Bio_100%, one of Japan's oldest freeware design group. Carax '95 resembles Galaxian and Space Invaders, in that you basically wait at the bottom of the screen while waves of enemy ships fly toward you. However, the game uses an innovative...
---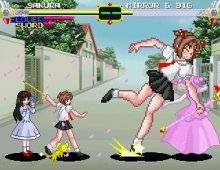 Card Hunter Sakura 2 2001
Card Hunter Sakura 2 is a fun fighting game based on Card Captor Sakura, a popular Japanese manga and subsequent anime series. One of the better Dojin soft releases (i.e. unofficial fanmade games), CHS2 will please both fans of anime and fighting games alike. The game is a straightforward one-on-one...
---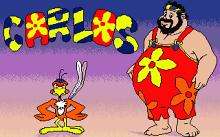 Carlos 1994
You are Carlos, a fat man wearing a black beard and bright coverall. You start your travels accompanied by a parrot in the jungles full of animals. During the game you should jump your way through 5 different levels full of different inhabitants (such as clowns, rats, monkeys, golf-players, etc.),...
---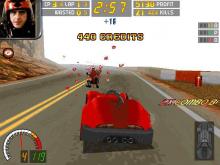 Carmageddon 1997
The video game equivalent of Death Race 2000 has players battling five aggressive, maniacal drivers while earning points for mowing down frantic pedestrians and oblivious livestock. Carmageddon includes a total of 36 circuits, set within five themed environments, and more than 25 vehicles to unlock and master, from armored station...
---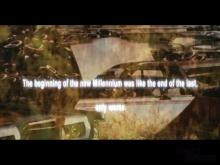 Carmageddon 3: TDR 2000 2000
Carmageddon 3: TDR 2000 bills itself as "The slickest and sickest racing game ever." This grandson of Carmageddon tries to live up to the self-acclaimed hype but though it may be the sickest ever, it isn't the slickest by a long shot. Although the graphics and sounds are topnotch, gameplay...
---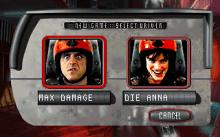 Carmageddon Max Pack 1998
Has both Carmageddon and the Splat Pack expansion, bundled in one package. Both parts allow you to either race, waste all the cars, or kill all the pedestrians. Motorized carnage. Ever wanted to hit pedestrians during a race? Now's your chance. Carmageddon is an ultra-violent racing game which caused much controversy...
---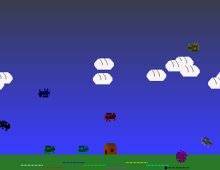 Carnage (Freeware) 1999
Carnage is a fun freeware remake of two classic Amiga games: Biplane Duel and Dogfight, which are in turn inspired by the classic Sopwith PC game. The aim of this game for 2-8 players is to take control of a bi-plane, fly around the screen shooting other planes and try...
---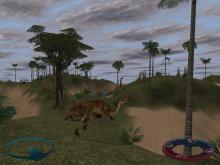 Carnivores 2 1999
Wizard Works demonstrates that hunting games can be interesting with its Carnivores series. How, you ask? Quite simply, hunting dinosaurs is not exactly something you can do in real life and these games provide a totally unique hunting experience. If you've played the first Carnivores, then don't expect much to be...
---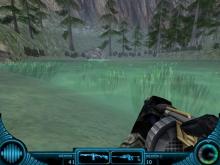 Carnivores: Cityscape 2002
Like earlier titles in the series, Carnivores: Cityscape is a 3D hunting game in which giant, prehistoric beasts are the prey. Unlike the original game, which transported the player to a distant planet teeming with familiar-looking dinosaur life, this time a spaceship has crash-landed here on Earth and unleashed hordes...
---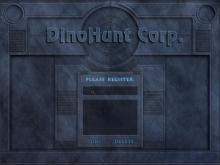 Carnivores: Ice Age 2001
Carnivores Ice Age takes you to a prehistoric era where dangerous predators roam the land fighting for survival. As a big game hunter, you have an arsenal of weapons and a cache of equipment to use in tracking and killing the beasts. Weapon choices include a handgun (9MM pistol), two...
---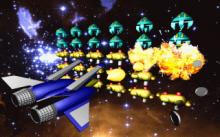 Cash Invaders 2002
In the game Cash Invaders, you control a space ship at the bottom of the screen while shooting at aliens. It's like space invaders, except when you shoot one of the alien ships, they drop cash in the form of gold or silver coins, hence the name Cash Invaders. You can...
---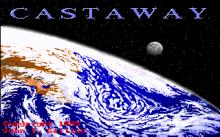 Castaway: The Ordeal Begins 1995
Early Doom clone. Uses the 3d Game Creation engine, used by many authors to easily create 3d games, quickly and at a low cost. The idea behind the game is that you have landed on a planet and you must shoot everything in sight to achieve your goal. ...
---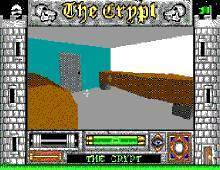 Castle Master 2: The Crypt 1990
A number of copies of Castle Master came with an additional exclusive game called The Crypt. It uses the same Freescape game engine and continues the original plot. In this chapter, you'll have to free your beloved by entering and exploring a 3D crypt, activating lifts and exploring the various...
---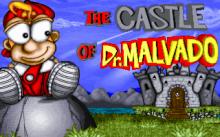 Castle of Dr. Malvado, The 2001
You are a small, modern boy who finds himself in a magical land. Dr. Malvado, whose name means Evil in Spanish language, rules in this world and he should be stopped by you, because you are a good boy. But in your perilous mission different opponents will prevent you from...
---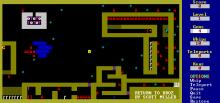 Castle of Kroz 1990
This is the first game of the Super Kroz trilogy. Despite the name, it's very much more of the same - more puzzles, more monsters to kill or avoid, and even more levels. ...
---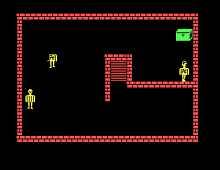 Castle Wolfenstein 1984
In this game, the player takes control of a lone prisoner who has been taking captive in a large castle occupied by the Nazis. Getting out of the cell and picking up a weapon is just the beginning; the ultimate goal is to acquire the war plans of the Nazis,...
---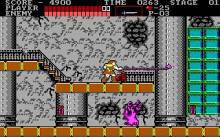 Castlevania 1990
Every hundred years, the dark vampire known as Dracula resurrects and terrorizes the land. A vampire hunter named Simon Belmont bravely ventures into the Count's mansion in order to defeat him. Along the way he'll have to defeat skeletons, bats, fishmen, medusa heads and other evil creatures. Castlevania is a side-scrolling...
---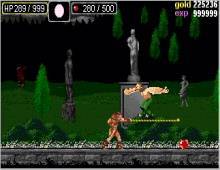 Castlevania Haunted Castle 3 2001
Castlevania Haunted Castle 3 is a great freeware platformer from Miguel "MIG2" Perez, independent developer most famous for Lost Valley. In this fangame set in the Castlevania universe, you play Trevor Belmont, a hero who must traverse Transylvania on the way to Dracula's stronghold Castlevania, defeat the vampire lord, and...
---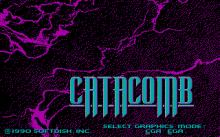 Catacomb 1990
If you look too hard for a plot you might strain yourself; in what was pretty par for the course at the time, you guide a projectile-firing hero (nuanced shot types: little, big, and Really Big) through 10 levels in the DOS version or 15 levels in the Apple II...
---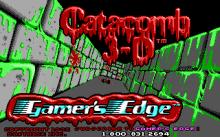 Catacomb 3-D 1992
You are a mage descending into the dungeons of Grelminar the Lich, in order to kill him and save one guy named Nemesis. Catacomb 3-D is a simple fantasy first-person shooter game. To get to Grelminar, you have to complete several maze-like levels. Your sole weapon is a fireball spell,...
---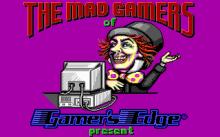 Catacomb Abyss, The 1992
You play the role of a magician, who is called upon by the townspeople to defeat his ancient archrival Nemesis again. After having defeated Nemesis in the past, his minions have erected a huge museleum in his honour, and as a result the townspeople are forced to live under a...
---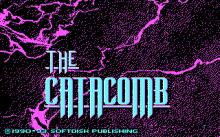 Catacomb II 1991
Petton Everhail, the most powerful magician in the world is hired to recover an enormous treasure buried deep beneath the ruins of the Kieralon Palace. However, the path to the treasure chamber is long and confusing and guarded by evil monsters such as goblins, skeletons, and worse. Catacomb II, which was...
---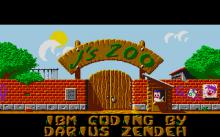 Catch 'Em 1992
Jeff the Zookeeper isn't too good at his job (but then, when was a person with a backwards baseball cap ever good at anything (Lleyton Hewitt notwithstanding)). Hordes of monkeys have escaped from the zoo, and he must return them, alive. He does this by tempting them with bananas, of...
---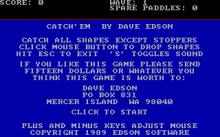 Catch 'Em (1989) 1989
The objective of Catch 'Em is to catch all falling objects. Each level features a different object falling. When any object is missed, you lose a life, and your paddle, which you use to catch the objects, shrinks with one paddle. When a 'bad object' like a lightning bolt is...
---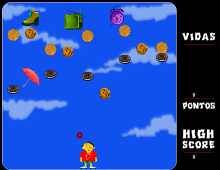 Catch The Cookie 1998
Catch The Cookie is a fun, if mindless, arcade/shooter game included free inside a few Nabisco packages. The game was marketed only in Spain, which is a shame, because it's very playable and strangely addictive. Gameplay is an interesting cross between Arkanoid and Space Invaders, except here you don't bounce the...
---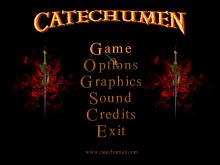 Catechumen 2000
Remember the uproar over Dungeons & Dragons? Some parents hated it and its heavy uses of magic, violence and role-playing in general. Even as the hubbub was dying, a Christian fantasy role-playing game came out, where players had to use good works to complete quests - while slaying...
---