Arcade action Games #33
Search a Classic Game: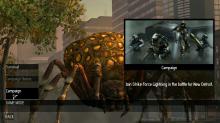 Earth Defense Force: Insect Armageddon 2011
Swarms of giant insects have overrun the futuristic city of New Detroit in Earth Defense Force: Insect Armageddon. As a member of the elite Earth Defense Force, you must eradicate the creepy crawlies using whatever force is deemed necessary -- even if it means destroying the city itself. Up to...
---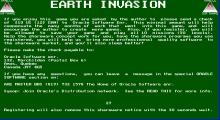 Earth Invasion 1993
The Yanchooz with their leader Xyfud Plasfoc are the bad guys of the universe. They try to destroy and enslave all other races and you are one of them. To be more specific, you are their worst fighter who screwed up the last 18 missions. As a consequence your leader...
---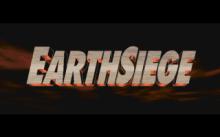 Earth Siege 1994
Command heavily-armed HERCs against relentless automated Cybrids (Cyborg Hybrids; intelligent creatures designed by mankind, who rebelled against us) in this MechWarrior-ish first-person simulation. Earthsiege is not a product of FASA's BattleTech universe (as the MechWarrior games are), though the resemblances are too close for legal comfort. You control your HERC...
---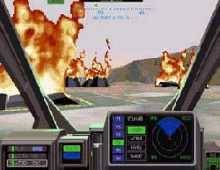 Earth Siege 2 1996
The war between the human resistance and the evil robotic Cybrids renews! Prometheus has built a base on the moon and is producing Cybrids by the thousands. As a member of the human resistance, you pilot your HERC ('Mech) against the Cybrids. You have up to 3 wingmates. This entry...
---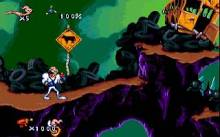 Earthworm Jim 1996
Back in the mid-Nineties, a group of artists and programmers left Virgin Interactive to create their own startup company. This, of course, was Shiny Entertainment, a talented bunch of nuts who excelled in terms of art direction and technical know-how. Their experiences working on Disney titles like Aladdin gave them...
---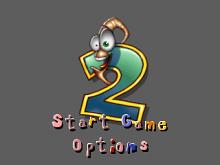 Earthworm Jim 2 1996
After successfully updating classic Atari cartridge game Pitfall! to the '90s with Pitfall: A Mayan Adventure, the first platform game for Windows, Activision next turned their excellent game engine to Earthworm Jim, a cult classic on the SNES and Megadrive console systems. Earthworm Jim was the brainchild of talented folks who...
---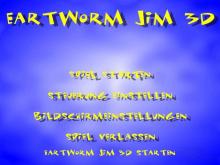 Earthworm Jim 3D 1999
We've seen many versions and variations of Earthworm Jim throughout the early 1990s. The title has appeared on the Super Nintendo, Sega Genesis, Game Boy and PC, following the continuing adventures of the magic spacesuit-wearing worm. Jim has traversed wacky planets throughout the galaxies to rid the universe of evil...
---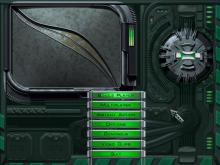 Echelon (a.k.a. Shtorm) 2001
Blending futuristic flight with realistic combat missions, two developers, Madia and Buka Entertainment, team up on Echelon, a first-person shooter set in the year 2351. Featuring design work from individuals affiliated with both Fighter Ace and Fighter Wing, the game centers on a pass or fail mission structure that rewards...
---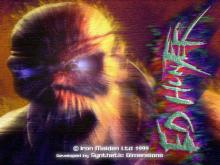 Ed Hunter 1999

---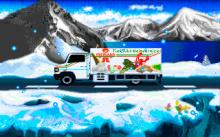 Eddy & Co 1995
Eddy & Co is a commercial game which advertises Eismann, a German distributor for deep-frozen food. The game stars the eponymous Eddy and his three friends Trixi, Johnny, and Bonny (the company's mascots at the time of the game's development) who must save Eismann world from evil monsters. The game itself...
---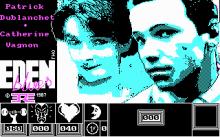 Eden Blues (a.k.a. Doomsday Blues) 1987
In this real-time adventure you are a prisoner of jail guarded by droids. And you know the roster of their duty, some of them are on beat by day, some by night. Another of them like a dogs, who is on beat all time. But you have to find the...
---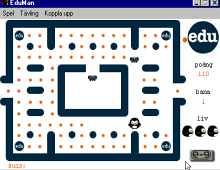 Eduman 1999
An early promotional game from E-Game, Eduman is a straightforward Pac-Man clone with no innovation. Gobble up dots, avoid flies-- that's about it. Fortunately the company would get much better at making promotional games that add a twist or two to the original arcade concept.... just not in this game....
---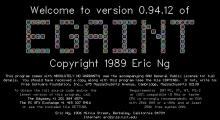 Egaint 1989
EGAint Is Not Tetris... got it? In fact, it's a freeware Tetris style game, one of the earliest such releases on the IBM PC. Being that it was so small (under 100kb, an easy 2400 baud download), Egaint lacked the background pictures Tetris players enjoyed, but it did...
---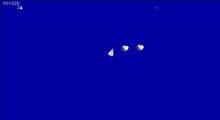 Egaroids 1986
A conversion of the classic game 'Asteroids' specifically written to take advantage of (then-new) EGA's high-res mode. You won't find any bells & whistles here, as it focuses on core gameplay. The key controls are in a non-standard placement and are non-configurable. ...
---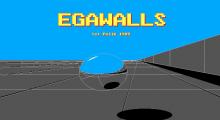 Egawalls 1989
Egawalls is a two-player breakout clone with 48 stages. The two-paddle simultaneous gameplay allows for one player to concentrate on the ball, while the other catches the bonus blocks. You can collect power-ups and letters to form the word BONUS for a bonus score. Power-ups include C for an extra...
---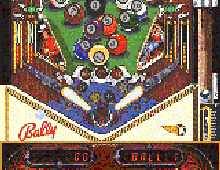 Eight Ball Deluxe 1993
This pinball simulator was the first one to simulate a real pinball machine. With support to high resolutions (1024x768) it only includes one pinball game. As special features the player can change the voltage levels and an un-common magnet ball option that allows guiding the ball and discovering the different...
---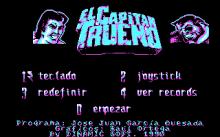 El Capitan Trueno 1989
El Capitán Trueno (Captain Thunder) is the name of a famous Spanish comic book which tells the ongoing story of the eponymous 12th-century hero. This is the first game dealing with the character, released to all of the Spanish-speaking world's most vital computing platforms at the time: ZX Spectrum,...
---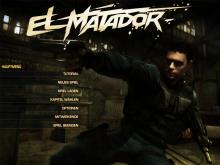 El Matador 2006
This third-person shooter places players in the role of a skilled federal agent -- codenamed "El Matador" -- whose mission to stem the flow of cocaine from South America sends him to the tropical paradises where the drug lords make their homes. As he makes his way through the verdant...
---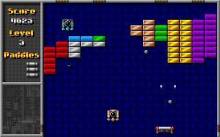 Electranoid (a.k.a. Arkanoid Replica) 1995
From the developers of Fuzzy's World comes a breakout game which is "designed to close the book on all Arkanoid style programs!" Beyond the same gameplay as Arkanoid, Electranoid additionally features enemy fighters, "menacers" which can "launch different coloured balls that will hinder the game play" and...
---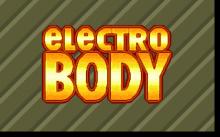 Electro Man 1992
This is a platform game with puzzle elements. You have to guide Jacek, the Electroman, around the levels, using such things as teleporters, while shooting enemies and collecting weapon power-ups. This latter activity is essential - over a period of time, your weapon downgrades itself, until you can't actually fire...
---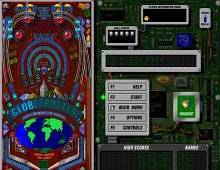 Electronic Pinball 1997
Electronic Pinball is the last pinball game from 21st Century Entertainment before quietly going out of business in 1998. As the company was going through financial troubles while developing the game, it is not surprising that Electronic Pinball would pale compared to earlier classics like Pinball Fantasies. Which is not...
---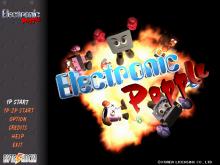 Electronic Popple 1997
Electronic Popple is an action/puzzle game. Play as MIN or MAX, two chips who must journey through six levels of a large computer to eventually defeat the evil Overclock King. Two players can play simultaneously. The game is similar in concept to fighting games such as Double Dragon. Players can...
---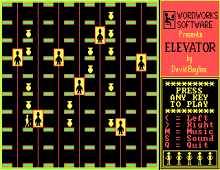 Elevator 1986
The gameplay of Elevator is similar to that of Spy's Demise. The goal is to reach the top of the screen while collecting all the pots of gold. You start at the bottom left walking right. When you reach the right side you move one row up. Then you have...
---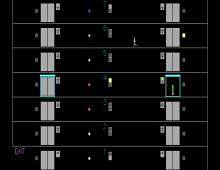 Elevators from Hell 1992
The objective in Elevators from Hell is to collect all seven tokens (one on each floor) and then escape the building... alive! The building consists of seven floors, each floor has two elevators (left and right), the elevator panel (center) and a token (between left elevator and the panel). The...
---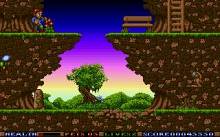 Elf 1992
Cornelius the Elf was living peacefully in a forest with his sweetheart Elisa. However, an evil creature known as Necrilous the Not-Very-Nice kidnapped Elisa and disappeared with her. Cornelius must embark on a perilous journey to rescue the love of his life. Elf is a platform action game with light adventure...
---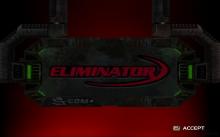 Eliminator 1999
Eliminator, featuring "vicious arena combat" according to the publisher, is a vehicle-shooter with timed missions and huge arenas. Four eliminator craft offer unique attributes such as speed, maneuverability, firepower, and weaponry. The eight arenas include a maze, an abandoned prison, an under-sea "cage," the tomb (prototype weapons testing facility), and...
---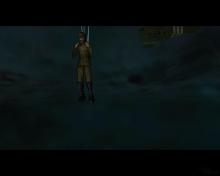 Elite Forces: WWII Normandy 2001
Players join the ranks of the 101st Airborne "Screaming Eagles" in this D-Day war game from Valusoft. Dropping behind enemy lines to prevent German reinforcements to the front, the first mission is to prepare the way for the full invasion at Utah Beach. WWII: Normandy features historically accurate uniforms and...
---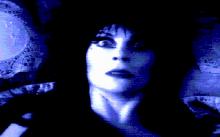 Elvira: The Arcade Game 1991
A platform game based on the well-known mistress of the dark popularized by Horrorsoft's RPGs, Elvira: The Arcade Game have 2 worlds, fire and ice. The two, huge levels are not very different. There are many weapons and power-ups Elvira can pick up. You have to kill many different enemies...
---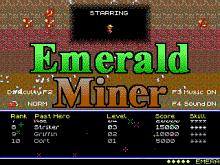 Emerald Miner 2002
Emerald Miner is a fun "retro" arcade game similar to Digger and Dig Dug. The plot goes as follows: "you are Chuck Stone, sole nephew of Uncle Chip Stone, and you have inherited a strange lease granting you mineral rights to excavate and remove precious gemstones from a legendary mine...
---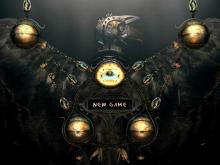 Enclave 2002
Set within a fantasy world populated by fierce monsters and altruistic characters, Enclave is a third-person game emphasizing combat, exploration, and puzzle-solving. Two warring factions, the light and the dark, are in a bitter struggle for control of a region called the Outlands. A total of 25 outdoor and indoor...
---