Arcade action Games #3
Search a Classic Game: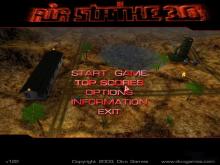 AirStrike 3D: Operation W.A.T. 2002
AirStrike 3D: Operation W.A.T. is more than just a game. It is action packed, adrenaline filled, apocalyptic survival experiment for the daredevils. Game's awesome 3D engine, combined with adjustable camera views and Hollywood-style special effects provide breathtaking visual experience and make an action hero out of you, rather than just...
---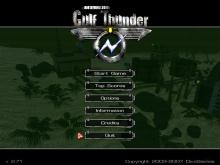 AirStrike II: Gulf Thunder 2005
Scrolling shooters have had a long and distinguished presence in PC gaming. Since the first computers were built that could handle the graphical load, action-packed scrolling shooters have delivered non-stop thrills for fans of the genre. I can remember playing Apogee's Raptor back in the early days of shareware, and...
---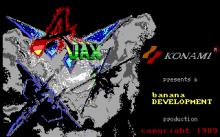 Ajax 1989
In this coin-op conversion your mission is to infiltrate the alien fortress during 6 levels, and to destroy the fortress and the alien. Sitting in Ajax H.Q., you must pilot the remote controlled drone ship to do this. The drone represents jet fighter (behind view) and helicopter gunship (top-down view). It...
---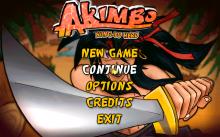 Akimbo: Kung-Fu Hero 2001
In most respects, Akimbo: Kung-Fu Hero is a fairly typical 2D platformer in which the developers focus on graphics to set the game apart, and, in some areas, are successful. Unfortunately, the graphics are also responsible for sloppy gameplay. The design is one of pre-rendered characters on a 2D foreground playing...
---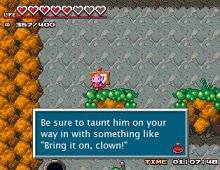 Akuji the Demon 2002
Akuji the Demon is an excellent freeware platformer from Japan that puts many commercial titles to shame. The storyline alone is already a twist on the familiar "hero kills foozle" plot: you play a demon (albeit a cute little one) who is seeking revenge on a hero who defeated you...
---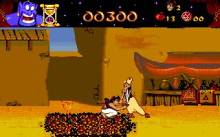 Aladdin 1994
The game from Virgin based on the 1992 animated Disney film is a side-scrolling platformer. The player controls Aladdin, who must make his way through several levels based on locations from the movie: from the streets and rooftops of Agrabah, the Cave of Wonders and the Sultan's dungeon to the final...
---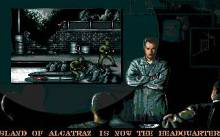 Alcatraz 1992
A drug baron took over Alcatraz prison and now the player takes the role of an U.S. Navy Seal to break in and neutralize him. He has two hours to complete his objectives in three buildings and needs to survive two different playing styles: side-scrolling fighting on the streets and...
---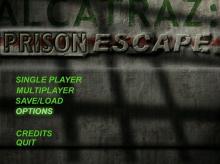 Alcatraz: Prison Escape 2001
Alcatraz: Prison Escape begins with an intriguing premise. As Nate Derek, a professor wrongly convicted of murdering two students, you are trapped in the famous Bay-area prison and have to rely on bartering, stealth, and occasional violence to escape and clear your name. Sadly, any interest this synopsis may elicit...
---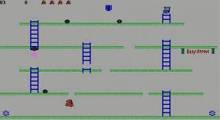 Aldo's Adventure 1987
You are Aldo (who for some reason looks incredibly like Mario of Donkey Kong). Your mission is to successfully reach the upper levels and obtain the treasure chest that lies within. However, beware of the falling barrels (yes, barrels) that inhibit your progress and threaten to 'flatten' you into the...
---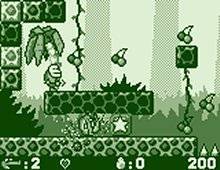 Alex the Allegator 4 2003
Alex the Allegator 4 features stunning monochrome (2-color) graphics. Confused? Allow me to explain. While there have been quite a few game developers in the past who have attempted to bring back the old-school Gameboy feel to modern PCs, never has one succeeded in the same way that Free Lunch...
---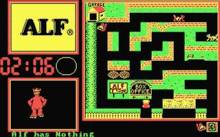 Alf 1987
This was a budget release computer game based on the popular '80s television show of the same name. The player controls Alf, who has to run around the neighborhood collecting pizzas and avoiding cats and the man of the household. ...
---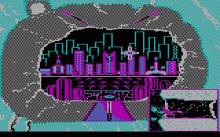 Aliants: The Desperate Battle for Earth 1988
When Earthlings decided to stop wars and explore the outer space, another menace threaten them. The Aliants species, who came from far space to conquer all and to dominate in universe. And such goal was mostly achieved by them. They conquered Earth, but some human forces were left, and you...
---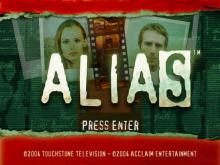 Alias 2004
The first game based on Touchstone Television's hit secret agent series, which made its ABC premiere on September 30, 2001, casts players in the role Sydney Bristow as she embarks on a series of covert missions on behalf of the CIA. The action takes place from a third-person perspective as...
---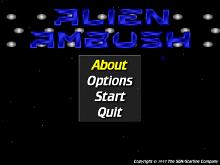 Alien Ambush 1997

---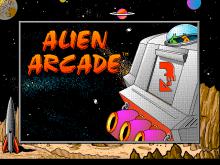 Alien Arcade 1994

---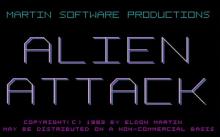 Alien Attack 1993
Alien Attack is an ASCII text game. You control a ship and have to destroy the alien fighters. The aliens will stop at nothing to destroy the Earth. Let one by and you lose. You have to be quick because the aliens come in sets of threes. After a little...
---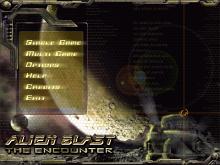 Alien Blast: The Encounter 2003
This fast-paced, arcade-style shooter from Made by KIDDIES offers players a first-person perspective from behind a sci-fi battle station. Enemies come at an alarming pace, and explode in clouds of light and color. Power-ups are plentiful and boss levels are designed to regularly challenge players as their performances improve. Gamers...
---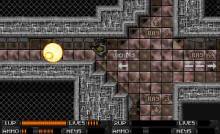 Alien Breed 1993
Alien Breed is a top-down science fiction shooter somewhat inspired by the movie Alien in terms of plot and atmosphere. Gameplay, though, was obviously inspired by the Atari arcade classic Gauntlet. The game tells a typical sci-fi story of an alien invasion on the space station ISRC-4. Two space marines,...
---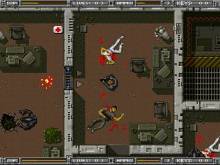 Alien Breed: Tower Assault 1994
A scientific outpost on a far off planet has been attacked. Nothing is known about the attackers, since all communications have been destroyed. A team of marines is dispatched to investigate and destroy the unknown invaders. As their dropships enter the atmosphere and approach the base, the defence lasers, damaged...
---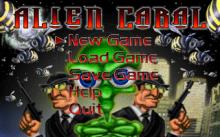 Alien Cabal 1997
In this 3D shooter, the player has to stop alien invasion. It all began with the near doubling of UFO sightings over the city. But the local media dismissed them as hoaxes, military tests, or overzealous UFO fanatics. They were wrong. The UFO's were real. Aliens had been visiting for...
---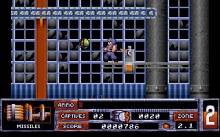 Alien Carnage (a.k.a. Halloween Harry) 1993
In true Duke Nukem style, Subzero Software's Alien Carnage has at its core a fierce fighting, world-saving, superhero: Halloween Harry. He is the only man on Earth with the skills, desire, and firepower to defeat the alien invaders and save the human race from being subjugated as zombie slaves. The action...
---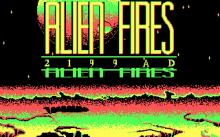 Alien Fires 2199 A.D. 1987
Assume the role of a Time Lord, an immortal race of beings responsible for protecting the temporal balance of the universe from chaos and destruction, and travel to the Galaxy's End, to prevent Dr. Samuel Kurtz from travelling to the dawn of time and witnessing the Creation of all that...
---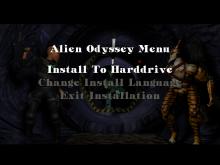 Alien Odyssey 1995
The player takes the role of a humanoid stranded on an alien planet, who quickly becomes involved in a war between the planet's natives and the Dak, who want to invade the whole place. The only chance to escape the planet is to help these guys thwart the invasion. Alien Odyssey...
---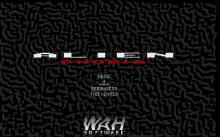 Alien Phobia 1997
Looking for a frantic action game that is all over in around 30 seconds? If so, this is your game. Aliens come onto the screen, and you blast them. Features VGA graphics and SB sound. ...
---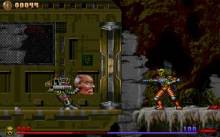 Alien Rampage 1996
Alien Rampagne is a 2D side-scroller with large animated sprites and multiple layers of parallaxing backgrounds. You are a lone angry alien dude with a bad attitude. You crash landed on an inhospitable planet, and thus you set out to get back to a ship so you can leave this horrible...
---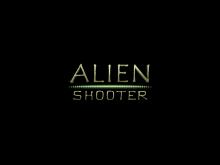 Alien Shooter 2003
It's clear that Alien Shooter, by Sigma-Team, has been influenced by many games; but that's fine, because it was influenced by *great* games like: Gauntlet, Alien Breed, Diablo, Doom, Serious Sam etc. It's a manic isometric shoot 'em up for PCs set in an alien infested military base and it's...
---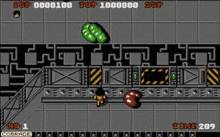 Alien Syndrome 1989
Alien Syndrome is a scrolling shooter arcade conversion. Your job is to run around and rescue all the captives and make it to the escape hatch before the time bomb explodes. Then face the mother alien at the end of the level. You can play as a single player or two people,...
---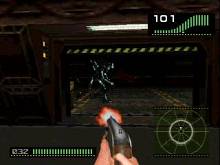 Alien Trilogy 1996
One of the long line of console-to-PC ports Acclaim produced in 1996, Alien Trilogy is a first-person shooter akin to Doom. Players assume the role of a space marine trapped on a spaceship filled with deadly aliens. In order to escape, the player must blast through the vicious creatures. Multiple...
---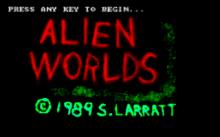 Alien Worlds 1989
You must kill off endless waves of aliens. You do this by flying around a screen (using your rocket pack) and then shooting them with your machine gun. ...
---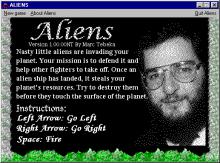 Aliens 1993
Aliens is a single player shareware game based on Taito's Space Invaders. As with the classic Space Invaders game the player has a canon which they can move to the right and left along the base of the game window. The canon fires upwards at the descending alien ships....
---