Arcade action Games #4
Search a Classic Game: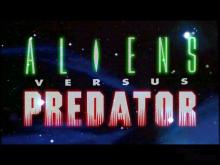 Aliens versus Predator 1999
Walking down the hallway, you suppress a chill as you nervously adjust the grip on your weapon. A small bead of sweat trickles down the side of your face. Taking small cautious footsteps, you continue down the corridor, lit only by the flickering red hue of the emergency backup lights....
---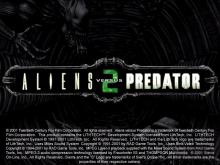 Aliens versus Predator 2 2000
In Aliens Versus Predator 2, you play three overlapping scenarios as a Colonial Marine, the Predator, and the ultimate horrific killing monstrosity from Alien. Although the scenarios are separate, you visit the same locations and see much of the same environments in each, seeing the other characters from unique perspectives....
---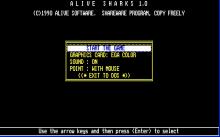 Alive Sharks 1990
Alive Sharks is a shareware underwater action arcade game where you play a marine biologist who dives for rare ocean creatures. Your diver swims on his own and you have to lead him in the direction of the creatures. He picks them up and you have to bring them back to...
---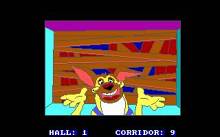 All Dogs Go To Heaven 1989
This game consists of ten arcade mini-games based on the Don Bluth animated movie with the main characters voiced by Burt Reynolds and Dom DeLouise. Charlie the dog, a good guy but a bit of a scoundrel, is bumped off by an evil 'crime lord' of a dog and ends...
---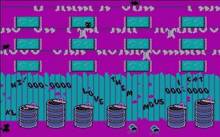 Alley Cat 1984
Help a scruffy alley cat reach his apartment-dwelling feline friend in this action title from Synapse Software. Obstacles in the way of true love include garbage cans, clotheslines, hungry dogs, and pesky brooms. Starting in an alley, you'll need to climb on objects to reach an open apartment window, where...
---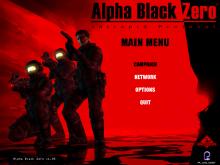 Alpha Black Zero: Intrepid Protocol 2004
Alpha Black Zero is a third-person shooter is set in the year 2366, featuring a story of conspiracy and corruption. Players take command of a small squad of soldiers and battle through 19 levels of dangerous missions. Missions are set both inside and outdoors, on a number of different aliens...
---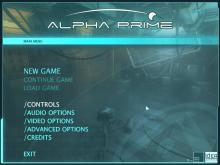 Alpha Prime 2006
As a mining inspector the player is tasked with exploring an illegal asteroid mining base to investigate the disappearance of its inhabitants. However, more pressing is why the mining robots and other autonomous systems are trying to put an end to his inspecting, permanently. The story leads the player through several...
---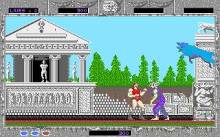 Altered Beast 1990
In this coin-op conversion, you are a hero raised from the dead by the god Zeus to rescue his daughter Athena. With a scenery inspired by Ancient Greece, you have to fight hordes of undead and demons, with a boss at the end of each level until you meet the...
---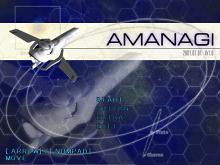 Amanagi 2002
Amanagi is an excellent horizontal shooter from Japan that boasts excellent 3D graphics and gameplay. Formerly shareware, the game has been released into the public domain by the author. The animations are very smooth, the ship designs are excellent, and the gameplay is superb, albeit probably too easy for die-hard action...
---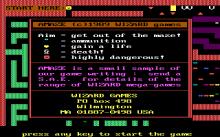 Amaze 1989
What is the game called? Amaze! What's in it? A maze! Now that we've got that taken care of... Due to unexplained factors, our protagonist, a roguelike yellow happy face, has found him or herself stranded in the middle of large, multi-segmented textmode labyrinth (each segment coincidentally about the size of...
---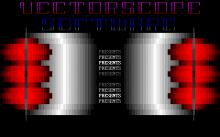 Amazing Adventures of ANSI Dude, The 1995
ANSI Dude is an action game whose title obviously refers to its text-only ANSI graphics. The animated intro explains the background story: you play ANSI Dude, who, for unknown reasons, lands his spacecraft on some strange planet and enters a 24-level dungeon. Each dungeon level takes up one screen and...
---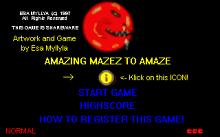 Amazing Mazez to Amaze 1997
Amazing Mazez To Amaze is a Pac-Man variant. As in the original the player controls a spherical creature through mazes that has to eat all fruit it can find without being caught by the monsters that chase it. Special fruits give the power to kill all enemies within a short...
---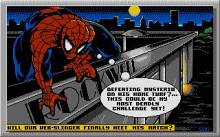 Amazing Spider-Man, The 1990
In The Amazing Spider-Man, Spider Man has to rescue his girlfriend Mary Jane who was kidnapped by the super villain Mysterio. The whole game takes place on a film set studio. This game is primarily a platforming game in which Spider-Man fights against various enemies. Those can be stunned with Spider-Man's...
---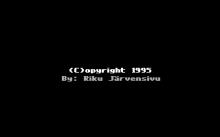 Amazon Snake 1995
Amazon Snake is a public domain game of the Snake genre. The player starts with a small snake that is constantly moving. Using the arrow keys the player must feed the snake to score points, however feeding the snake makes it grow longer. The challenge is to keep the ever...
---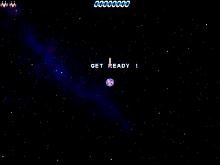 Ambush in Sector 9 2004
Ambush in Sector 9 is a great "retro" style shooter from Pug Fugly Games, programmed in Game Maker. Although the game is rather short, you will be having a lot of fun with blasting various spaceships while it lasts, and the game is good enough to revisit time and again....
---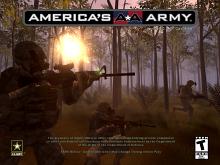 America's Army 2002
Designed, developed, and distributed directly by the United States Army, this game offers an insider's perspective on the real-life adventures of an American soldier. America's Army is broken into two modes of play, which follow the daily life of an American soldier and the fast-paced field action of trained operatives...
---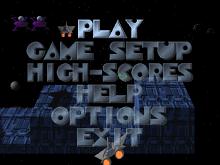 America's Greatest Arcade Hits 3D 1999

---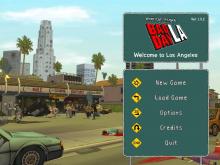 American McGee presents Bad Day LA 2006
The title of this game is an understatement. Players visit a virtual Los Angeles that is experiencing not just a "bad day," but quite possibly the worst day imaginable. Throughout the black comedy action-adventure, the City of Angels suffers such devilish disasters as earthquakes, meteor showers, terrorist attacks, riots, and...
---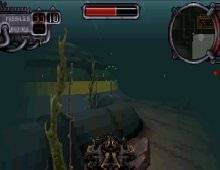 Amok 1996
For the Sega Saturn, Amok was tolerable only because the console did not offer many mech shooters. Still, it was mediocre and poor in almost every category thanks to the uninspiring gameplay, boring missions, and level design. Why then, was this game ported over to the PC? The PC has...
---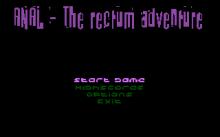 ANAL: The Rectum Adventure 2003
ANAL: The Rectum Adventure is a textmode proof-of-concept inspired by R-Type and countless side-scrolling space shooters of its ilk. The game puts the player in control of a small triangular ship against a scrolling starfield and amidst a thronging swarm of stupid but dangerous green happy faces, which will cause...
---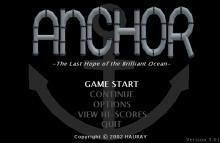 Anchor: The Last Hope of the Brilliant Ocean 2002
Yet another weirdly-named but addictive freeware gem from Japan, Anchor is a great coffee-break game that plays like a cross between my favorite underwater anime game Oden Todo Fish and SubHunt. In the words of our forum regular Gendo Ikari, "... You control a submarine with a cage attached, and...
---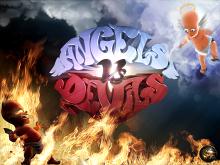 Angels vs Devils 2003

---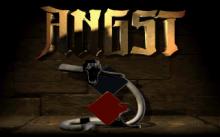 Angst: Rahz's Revenge 1997
In this game the player controls Werner Mueller, working as a Sysop at the GIC Headqurters in Futura City. One night, heavy explosions wake him unpleasantly from his sleep. He steps outside to see what happened, only to find himself in the middle of a deadly fight... Angst: Rhaz's Revenge is...
---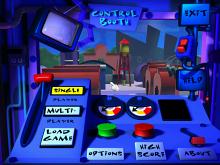 Animaniacs: A Gigantic Adventure 1999
Animaniacs: A Gigantic Adventure is an enjoyable game that just about any player should enjoy. As long as you like side-scrolling games such as Sonic and the old NES Super Mario Brothers, you'll have fun even if you've never watched the cartoon on which it's based. The game play is...
---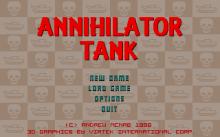 Annihilator Tank 1995
Annihilator Tank is a shareware game for DOS in which the player commands a tank and must destroy greater and greater numbers of enemy tanks in more complex situations. This culminates in the 'Combat Unlimited' level where the number of enemy tanks is unlimited and the player must destroy as...
---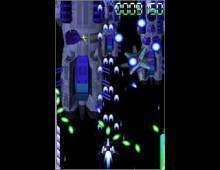 Another Zero 2001
One of the most impressive freeware shooters I played, Another Zero is also one of the most difficult games in the genre, freeware or not. Three ships are selectable, each with different characteristics, a main weapon, and a secondary one with limited energy. The Blue Dragon, piloted by Lihide, is...
---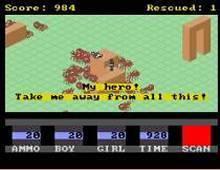 Ant Attack PC 2000
Ant Attack PC is a faithful recreation of Sandy White's excellent Ant Attack, the world's first isometric 3D game published by Quicksilva in 1983 for the Spectrum computer. The idea of the game is to enter the Walled City of Antescher (which "...has rested for a thousand years in the...
---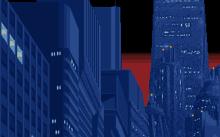 Ant Man 1995
Ant Man is a fun futuristic platformer from Namil Soft, a Korean games developer that was later acquired by fellow Koreans Wizard Soft in 1999. The game is similar to Thexder and Mega Man series: you control a "mech" sent to infiltrate the enemy base and - you guessed it...
---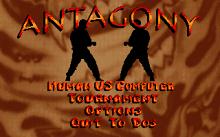 Antagony 1995
Antagony is a 2D versus fighting game with cartoon graphics. The game features seven characters with standard and special attacks, the latter activated by pressing button combinations. There is a tournament mode, single fights against the AI or a multiplayer mode for two players. ...
---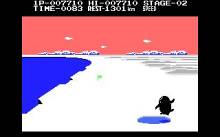 Antartic Adventure 1983
Antarctic Adventure is a fun and simple arcade game for the old MSX computer, which was unofficially ported to DOS by a company that few people have ever heard of. The game's star is Penta, a penguin who has to run across Antarctica, visiting all the different research stations spread across...
---