Arcade action Games #73
Search a Classic Game: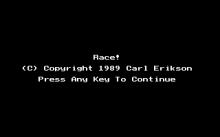 Race! 1989
RACE! to the finish against miniature opponents in this top-down arcade racing game. Pick from one of the twenty levels of the game and play against the computer or up to three friends via same keyboard. Obstacles abound on the levels of RACE!. From the typical oil slicks to the...
---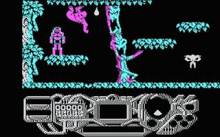 Rad Warrior 1987
As Tal, your job is to single-handedly clear out the aliens who have invaded a desolate and destroyed post-nuclear earth. To have any chance of this, he must locate a sacred suit of armor. Not only will this protect him from radiation, and allow him to withstand some enemy contact,...
---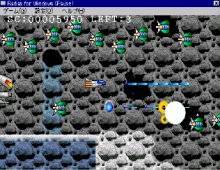 Radias for Windows 95 2001
Galax and Radias for are two fun shooters from Japan's prolific freeware gaming 'scene.' Galax is a vertical shooter that boasts crisp anime-style graphics and fun power-ups, while Radias for is a competent fanmade remake of a 2D side-scroller of the same name which was made for NEC's PC-9801 computer...
---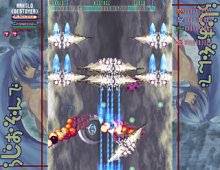 Radio Zonde 2002
Radio Zonde is a good-looking vertical shooter made by the design team of Dogma, a great fighting game you can find on this site. Although the graphics is excellent and the gameplay very smooth, Radio Zonde is unfortunately bogged down with severe gameplay balance problem. At first glance, you might...
---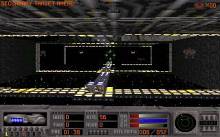 Radix: Beyond the Void 1995
In the 22nd century, humanity has achieved world peace. The United Earth Space Alliance (UESA) was able to fully concentrate on space exploration. In the year 2147, the first colony ship was launched towards the asteroid Theta-2. However, the second vessel, carrying the colonists, encountered a terrifying disturbance in space....
---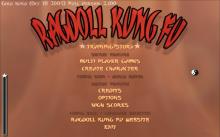 Rag Doll Kung Fu 2005
Rag Doll Kung Fu is an unusual fighting game, designed to be played completely with mouse-cursor input. Players control their combatants with clicks and drags that cause limbs to swing and move. The game was created as an recreational side-project by Lionhead Studios artist Mark Healey, who describes the action...
---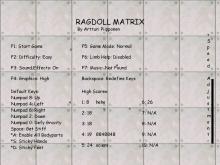 Ragdoll Matrix 2004
Ragdoll Matrix is a fun freeware action game made with Game Maker by Artturi Piipponen. Inspired by tAAt's Truck Dismount and Stair Dismount games, the purpose of Ragdoll Matrix, as the name suggests, is to dodge bullets for as long as possible by moving a two-dimensional "ragdoll" that can defy...
---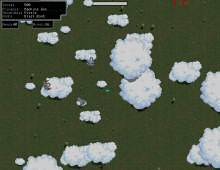 Raging Skies 2004
Raging Skies is a great 360-degree shooter from Darthlupi, maker of Mage Craft. Although it is basically a straightforward top-down shooter as far as gameplay goes, numerous touches such as the addition of a world map, fun cut scenes, and cool bombing runs give the game a lot of atmosphere...
---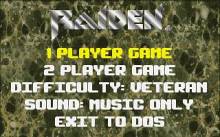 Raiden 1994
In a surprise attack, a cloaked alien invasion force has crippled Terra's defense forces and is in the process of eradicating the planet's population. In response, Earth's leaders have mobilized Project Raiden, which puts you at the helm of the untested but undeniably powerful Raiden 1200 11:1 Thunderbolt. This mighty...
---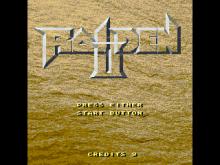 Raiden II 1997
Just as Samurai Shodown 2 brought an arcade fighter to your PC, Raiden II does the same for this classic shooter. No installation is required, assuming you have Direct X installed. The game is very difficult and due to the small screen size, it's incredibly trying. One of the best...
---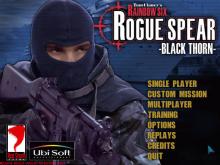 Rainbow Six: Rogue Spear: Black Thorn 2001
This late-2001 addition to the enduringly popular Tom Clancy's Rainbow Six series brings new maps, new equipment, and ten new missions to the first-person squad-based action. Mission assignments follow a distinctly developed plot involving a string of mysterious "copycat" terrorist acts. Whether they know it or not, the citizens of...
---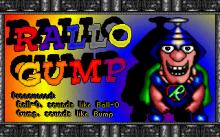 Rallo Gump 1995
You are Rallo Gump, saving the planet GUMP from Mr. Glump Gump the Third and his invading Glumpites. Rescue your fellow citizens from their Uglybottle prisons, and save your world. Rallo Gump is a side scrolling platform game, including features such as flying, swimming, and many hidden areas. ...
---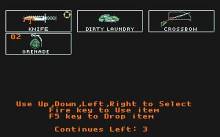 Rambo 3 1989
Rambo's mission is set deep in Afghanistan, in the days when the Soviets occupied it, and America was putting this right (we won't mention who they enlisted to do so). Colonel Trautman has been kidnapped by the Soviets, and you've gone in there to rescuing him. Doing so is a...
---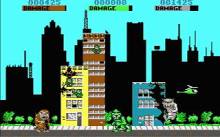 Rampage 1988
George, Lizzy and Ralph were just ordinary Americans, until an experiment went wrong, turning them into a Gorilla, Lizard and Werewolf respectively. Following this, the three of them plan to go round destroying buildings, and up to 3 human players can join in. Smashing at the edges of the buildings for...
---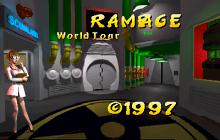 Rampage World Tour 1997
As in the original destruction-for-the-fun-of-it arcade hit, Rampage World Tour offers more than 100 levels of city-smashing play as Lizzy the lizard, George the ape, or Ralph the wolfman, all giant monsters standing two stories or taller. The play of the game is all about devastation and demolition, in urban...
---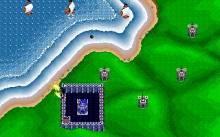 Rampart 1992
Description Tetris meets shoot-'em-up, Rampart was originally a one or two-player arcade game combining strategy and artillery action. Build your castle from Tetris-style pieces, place your cannons, bombard the enemy, try to repair, do it all over again. Later arcade revisions incorporated 3-player, and the PC conversion does as well, making...
---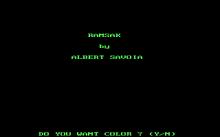 RAMSAK 1982
RAMSAK is a game similar to Pac-Man, but completely rendered in ASCII art. The player (a white smiling face) travels on a field, trying to collect all dots and symbols and escaping evil Red Faces. There are also destructible (light-blue) and indestructible (dark blue) blocks on field. There is only one...
---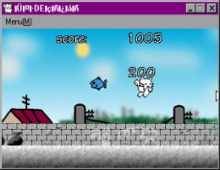 Ranchan Cat 1998
Another fun and quite unique time waster from Japan. In Ranchan Cat, you are a cat named Ranchan (duh), who needs to get to the end of each level (to satisfy his feline urges for ... something). He does this by collecting fish, prizes, and most importantly a key that...
---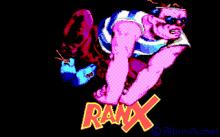 Ranx: The Video Game 1990
This action game is adapted from the Italian comic book Ranx à New-York by Stefano Tamburini and Tanino Liberatore. Here the player controls Ranx, a cyborg in a cyberpunk-style world. A lethal virus is spreading, and the President has caught it, so Ranx must go to New York with the...
---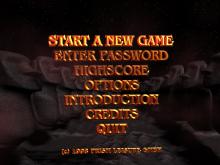 Rapanui 1998
Rapanui is a simple Arkanoid clone for Windows, a sequel to an earlier game called Dionakra from the same developer. The idea, like all other Breakout games, is to move the pad to bounce the ball off it to destroy the bricks on the screen. You can collect bonus items...
---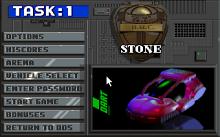 Rapid Assault 1995
Rapid Assault is a decent first-person futuristic driving game from Synthetic Dimensions, published by IBM. The plot is simple: as member of the futuristic police force, your job is to drive your trusty police vehicle to perform various missions assigned to you. Most of the missions don't stray from the...
---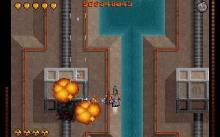 Raptor: Call Of The Shadows 1994
Raptor is a vertically-scrolling shoot 'em up. It features smooth scrolling VGA graphics, a variety of enemies on ground, air and sea, and an original soundtrack. After completing each level you have the option of upgrading your ship with a powerful arsenal of weapons and goodies. Some weapons are effective on...
---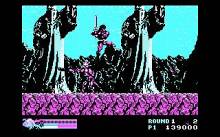 Rastan 1990
Rastan features five levels of hacking and slashing gameplay with a boss at the end of each level. Numerous enemies assault you on your journey such as flying demons, chimeras, valkyries, piranhas, skeleton undead and more. Fight through to the end and save the land of Lograth from certain doom. The...
---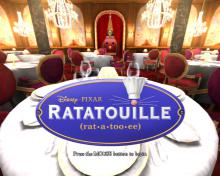 Ratatouille 2007
With dreams of becoming a famous French chef, Remy must overcome many obstacles including his size and species. Based on the 2007 film, Ratatouille, combines incidents in the film with several scenes and missions created specifically for the game. Gamers lead Remy away from his family and around courtyards, markets,...
---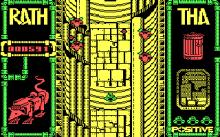 Rath-Tha 1992
Rath-Tha is a vertically-scrolling shoot-'em-up. In the far future the human race built a long tube that absorbed all of the rubbish generated by the planets in the system. T'ufo - a planet notorious for its dirtiness - has sent a rat-shaped ship called Rath-Tha to destroy the tube. The...
---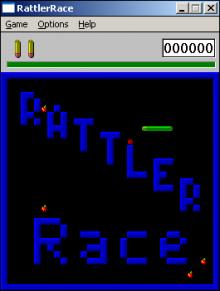 Rattler 1991
Very much a snake game, Rattler Race adds a few twists to the long-held conventions of the genre (those being: you guide a snake from a top-down perspective, always in forward motion; it eats its targets and grows in length, but dies should it collide with any obstacles): in addition...
---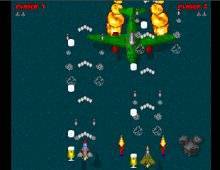 Ravage 1996
Ravage is an excellent shareware vertical shooter game from Alpha Helix, the maker of cult classic The Last Eichhof freeware shooter. While The Last Eichhof was humorous, wacky shooter, Ravage is a typical sci-fi shooter that boasts futuristic spaceships, menacing motherships, and spectacular explosions. Just because it's "typical" doesn't mean...
---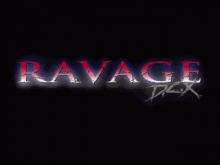 Ravage D.C.X 1996
Ravage D.C.X. is the rare first-person shooter in which you have no control over your character's movement, only the direction of the shooting. The camera view whips back and forth according to the programmer's plan, leaving you to aim crosshairs while trying to destroy waves of alien bad guys. You...
---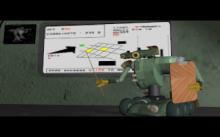 Raven Project, The 1995
What a great idea. The fight to take back control of the earth from an enslaving alien force should not be constrained solely to either dogfights in deep space or on the battlefields of Earth itself. So I was naturally excited to install this epic onto my hard drive and...
---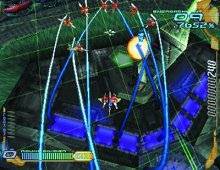 RayCrisis (a.k.a. Layer Section III) 2001
RayCrisis is a good-looking vertical shooter from Taito that is not as good as G-Darius or games in the Gradius series, but still packs enough variety to warrant a look. This download is the rare PC version that was released only briefly in Japan. One of the best things about RayCrisis...
---