Arcade action Games #57
Search a Classic Game: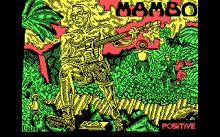 Mambo 1989
Mambo, the most intrepid secret agent of the galaxy, has to fulfill a dangerous mission: entering into an enemy base The base is filled with crazy guardians who wouldn't hesitate in shooting against the smallest movement or launching missiles that could constitute a serious danger for humanity. They are not...
---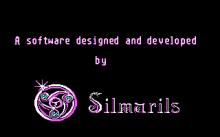 Manhattan Dealers (a.k.a. Operation: Clean Streets) 1988
You're Dirty Harry and you need to find and beat up dealers to get drugs and burn them outside the town, which will regain your energy. This is the Silmarils' first game. In 9 screens, you can fight with ninjas, amazons, punks and other thugs and low-lives, and you've only...
---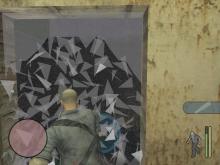 Manhunt 2004
Rockstar North's first game after Grand Theft Auto: Vice City is billed as an "urban horror" title that has players being hunted for the sole entertainment of a wealthy madman. Following a storyline that draws similarities from such films as The Warriors, Hard Target, and The Running Man, Manhunt casts...
---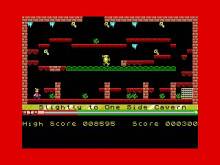 Manic Miner 1997
You play the role of Miner Willy, a bold explorer and adventurer. He discovers a network of underground caverns used by an advanced but now extinct civilization, and realizes that the mines contain lucrative metal ores. Through 20 caverns, you must collect all treasures before all time (air) runs out,...
---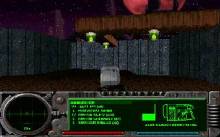 Marathon 2: Durandal 1996
Your actions at Tau Ceti in defeating the alien Pfhor have branded you a living legend, a hero. But, past actions mean nothing in the face of new dangers and challenges awaiting you in yet another alien land, the planet Lh'owon, far from Tau Ceti and Earth. Seventeen years have...
---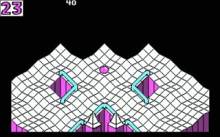 Marble Madness 1986
A port of the arcade game. The idea is deceptively simple: Guide a marble down a path without hitting any obstacles or straying off the course. The game is viewed from an isometric perspective, which makes it harder to stay focused on the direction the ball is to follow. There...
---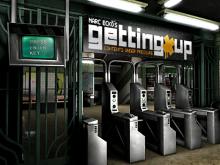 Marc Ecko's Getting Up: Contents Under Pressure 2006
In the role of a thoughtful urban rebel named Trane, players tag their way to greatness in this graffiti culture action-adventure. Set in the fictional city of New Radius, the game pits Trane against an overbearing, repressive government, and the hero must use stealth, street fighting, and spraycan style to...
---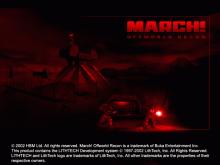 March! Offworld Recon 2002
March! Offworld Recon is the latest generous offering from the infamous publisher, Oxygen Interactive. The storyline is solid and perhaps even inviting, and follows the adventures of a gang of men on Mars, where humanity had faced numerous difficulties. One by one, all of the colonists decide that it would...
---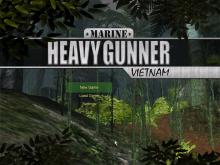 Marine Heavy Gunner: Vietnam 2004
Militarily motivated action gamers are challenged by the jungle warfare of Vietnam in this value-minded first-person shooter deployed by Groove Publishing. Following Marine Sharpshooter and its sequel, this is the third release in the publisher's "Marine" shooter series. ...
---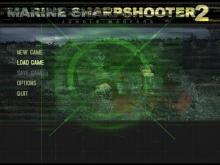 Marine Sharpshooter II: Jungle Warfare 2004
This modern-warfare shooter casts players as elite Marines and sends them to a dangerous African locale, where they must protect a controversial political leader at all costs. The game features ten different mission maps, each rife with threats that the skillful sniper must identify and eliminate before they can cause...
---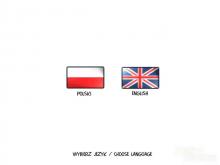 Mario Forever 2004
Since I was a little kid I remember playing the Mario games and this is one of the coolest ones I have played. I have always liked the 2d versions of Mario because it is simple and really fun. Although this game does not have yoshi who was my favorite...
---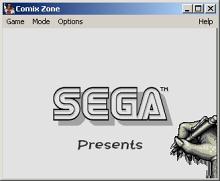 Mario is Back 1995
Sketch Turner was a starving comic book artist, living with his pet rat Roadkill... that is until a lightning storm mysteriously brought his cartoon villain, Mortus, to life and imprisoned Sketch within the pages of his own comic book. Now trapped in the world that he himself created, but someone...
---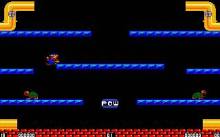 Mario VGA 1990
Mario Brothers VGA is an unofficial remake of the classic Mario Bros. game of the arcade in VGA 16 colors. You control Mario who has to flip turtles coming out from two pipes at the top of the screen. The goal of the game is to defeat these turtles and score...
---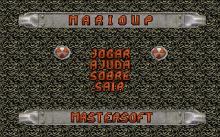 MarioUp 2000
MarioUp is a nice fanmade Mario Brothers game, coded in QBasic. Your job once again is to guide our plump plumber across the 2D side-scrolling levels, collecting stars while he can and jumping on enemies. The game is very colorful, the animations fluid, and the controls easy to learn. The...
---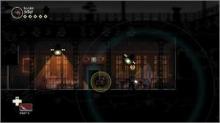 Mark of the Ninja 2012

---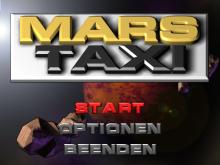 Mars Taxi 1997
Mars Taxi is a fun and faithful clone of the 8-bit classic Space Taxi game. Short description on MobyGames: "As an operator of a taxi on Mars, your job is to carry passengers from one platform to another as quickly as possible. You'll have to avoid obstacles on the way...
---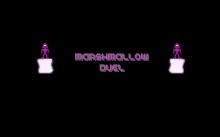 Marshmallow Duel 1997
A simple platform game. However, this game is ONLY playable with 2 people. There is no single player - But let me tell you, this game is genious. The basic idea is to throw your enemy's spaceman into the gloppy pile of marshmallow at the bottom of the level. Weapons...
---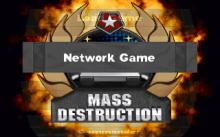 Mass Destruction 1997
Mass Destruction puts players behind the controls of a one-man tank. The environments range from arctic to desert to urban. The player can blow up trees, buildings, walls - whatever you don't like the look. Enemies will come at you in tanks, planes, helicopters, and on foot. Each of the...
---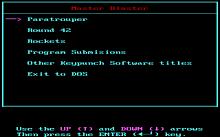 Master Blaster 1987
Yet another compilation by Keypunch in which the company essentially stole freelance designers' works (most released as freeware or shareware on various BBS's), took out all credits, and sold them as the company's own games. That the company was able to do this unchallenged in mid-1980s is telling of how...
---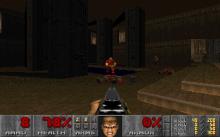 Master Levels for DOOM II 1995
Compiled by iD Software in response to various commercial Doom wad collections like D!Zone, the Master Levels for DOOM II was intended to be the largest mega-collection of additional Doom maps (the "Maximum Doom" collection), plus twenty new official maps (the "Master Levels"). The "Master Levels" are twenty stand-alone maps from...
---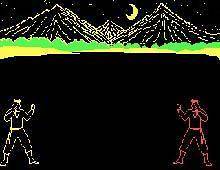 Master Ninja: Shadow Warriors of Death 1986
Defend your country from the evil forces of Sanjo in Paragon's first commercial game, Master Ninja. This is a traditional side-view fighting game, in which you also have many special weapons to use in defeating your foe, such as blindness powder, throwing stars, and katanas. A practice mode is...
---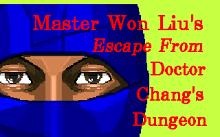 Master Won Liu 3D 1996
A shareware game made with the very old Pie In The Sky engine. It's a 3-D point-of-view game featuring a Martial Arts master and his enemies. Get Master Won Liu out of the Dungeons of Dr. Chang. The registered version gets all levels plus a MapMaker program and level compiler...
---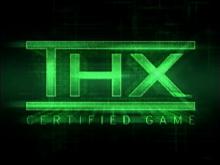 Matrix, The: Path of Neo 2005
Matrix fans jack back into the computer-generated fašade we know as reality, and for the first time, take the role of The One who is destined to save us all from its soul-siphoning illusions. As the subtitle suggests, this single-player action-adventure allows gamers to take the role of Neo himself,...
---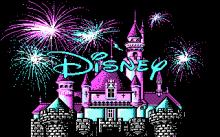 Matterhorn Screamer! 1988
A side-scrolling, jumping game in which you help Goofy climb the treacherous slopes of the Matterhorn. Using keyboard or joystick, make Goofy climb ropes or jump to ledges, empty bobsleds or gondolas. Jump over goats or snowmen before they push Goofy off the ledge. At higher levels...
---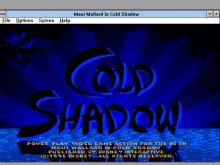 Maui Mallard in Cold Shadow 1996
Disney's Donald Duck takes the starring role in this sidescrolling platform game. As the detective Maui Mallard, he's on the trail of a long lost Idol, which has recently vanished. Early on, Maui can also switch between his normal self and Ninja Maui, and with all the creepy...
---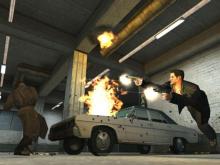 Max Payne 2001
You find yourself standing on the roof of a New York City skyscraper. It's snowing and a cold wind is blowing -- you've got a sniper rifle in your hand and you hear police sirens somewhere far below. How did you get here and what could have possibly caused you...
---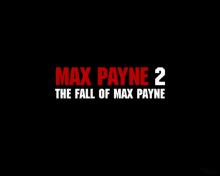 Max Payne 2: The Fall of Max Payne 2003
Finnish developer Remedy Entertainment's embittered vigilante cop has put his troubled past behind him and is ready to begin a new chapter in his life with Max Payne 2: The Fall of Max Payne. The stylized third-person shooter, which initially turned heads with its combination of gritty environments, film noir...
---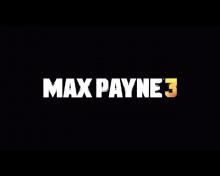 Max Payne 3 2012
The series that introduced "bullet-time" gunplay for dramatic and artful slow-motion shooting sequences returns after a seven-year hiatus with Max Payne 3. The gritty and vengeful protagonist, whose family was viciously murdered by drug addicts, has left his role as a New York City detective to start a clean slate...
---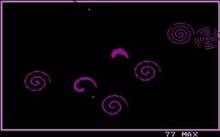 Maxgame 1985
Some strange CGA game. ...
---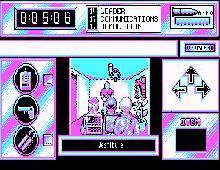 Mayday Squad 1989
In Mayday Squad, the Lutonian Embassy has been taken over by the Red Legion terror organisation and the ambassador's daughter has been kidnapped. The player takes the role of a group of three special agents which have to save her within a time limit. The player has to choose between...
---