Arcade action Games #13
Search a Classic Game: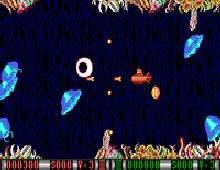 Blood Money 1990
The speech in the introductory sequence probably sums things up best - "the biggest unanswered question is 'where is the money?" The player has 4 missions to take on, in each case trying to kill baddies for the money they have, which can be spent in the shop rooms to upgrade...
---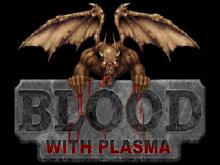 Blood: Plasma Pak 1997
Following the success of Blood, GT Interactive released the Blood: Plasma Pak, the official expansion for the 3D shooter. Fans of the original will find more of what they love in this package in addition to some new features. New single-player and Bloodbath levels are available, featuring a host of...
---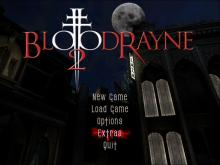 BloodRayne 2 2005
When it Raynes, it pours -- blood. This sequel to 2002's combat-heavy adventure moves the fast-paced action from Nazi Germany to a modern-day setting, where the half-vampire heroine finds herself at odds with those of her own kind. Plying an ancient machination, Rayne's own vampire father is attempting to shroud...
---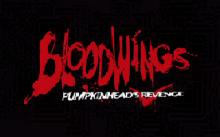 Bloodwings: Pumpkinhead's Revenge 1995
Since there's not much in this solid but unspectacular Doom clone to pique the average gamer's interest, the real challenge of Bloodwings: Pumpkinhead's Revenge lies in hunting down First Brother Roger Clinton, whose cameo (as "Mayor Bubba") in the second Pumpkinhead movie, a direct-to-video release, translates into an equally minor...
---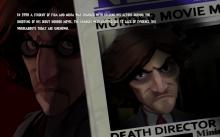 Bloody Good Time 2010

---

Blort! 1987
Very easy one color space shooter a la space invaders. ...
---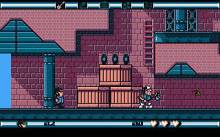 Blues Brothers 1991
The Blues Brothers are on the run from the law. Take control of either bulky Jake or nippy Elwood in this five-level platform game. You must cross a prison, a river and the big city to reach freedom. You also must find your missing records and collect these. Everything and...
---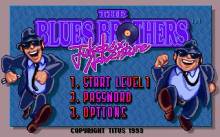 Blues Brothers: Jukebox Adventure 1993
Jukebox Adventure is the sequel to The Blues Brothers. Once again, the player has to choose a favourite Blues Brother and take him through different side-scrolling platform levels. He needs to collect records and use them as defence by throwing them towards enemies. There are also power-ups that can be...
---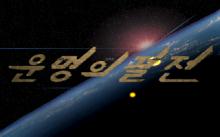 Blur Way 1995
After a few less than impressive experiments in different genres, Mirinae's second vertical scrolling shooter once again delivered the quality gamers had gotten used to by their shmup's. The game features a system around three upgrade- and switchable weapon systems. The animations and especially the scrolling this time around are incredibly...
---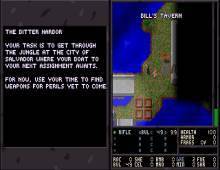 BMF 1997
BMF is a fun freeware combat game from Imagination, a now-defunct Finnish developer. Formerly released as shareware, the game is made freeware in 2000 along with other Imagination games. The game is similar to Assault Trooper and Cannon Fodder: you control a tiny commando who are sent on Rambo-style missions...
---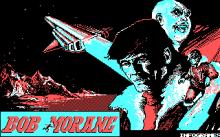 Bob Morane: Science Fiction 1 1987
An evil army of enemy space soldiers has invaded a space station. The player, taking the role of the infamous fictional character Bob Morane, must recover the control of the base, locating and destroying all the enemies. Bob Morane: Science Fiction 1 is a multi-directional scrolling shooter game. The gameplay is similar...
---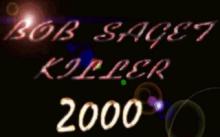 Bob Saget Killer 2000 1997
Being a watered-down funnyman can make you some enemies in the programming community. Here, some QBasic hackers have whipped up a very simple simulator to dish out abuse to Mr. Saget from the barrel of a gun, all to sitcom audience moans and whistles, while demented circus music eggs the...
---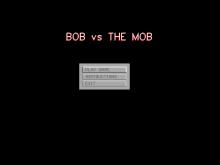 Bob vs the Mob 1995
Essentially a limited Robotron clone (firing only in the direction of forward movement), Bob vs. the Mob sees your protagonist, a little stickman, running around a forested environment attempting to mow down the most assailants (more stickmen, apparently members of the criminal underworld) while expending the least ammunition, using a...
---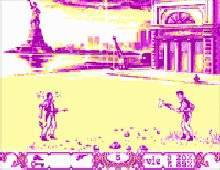 Bob Winner 1986
Bob Winner is searching for a lost civilisation somewhere in the desert, and has to gain three keys to access it by beating a boss in Paris, London, and New York respectively. The first two bosses are boxers, the last one is a gun-toting cowboy. The items necessary to beat...
---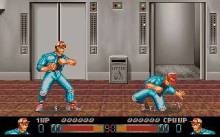 Body Blows 1993
Around the time of the Amiga version of Street Fighter 2, Amiga specialists Team 17 came up with a similar one on one beat 'em up, designed around the machine's strengths and weaknesses. In one-player mode you have four characters to choose from - brothers Dan and Nik play identically, Lo-Ray...
---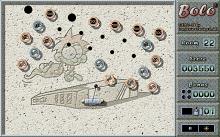 Bolo 1995
This is a remake of the game Bolo for Atari ST. It is a Breakout variant with a twist: Your paddle is not restricted to the bottom of the screen -- it can move all around the screen. Your goal is still to destroy all the blocks on the game...
---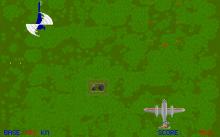 Bomber 1993
Vertical shooting game. You are in a slow, large aircraft that must fight its way back to home base. ...
---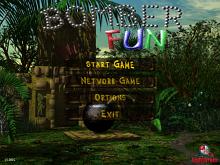 BomberFUN 2002
BomberFun is the first offering of a young German development house LightBrain, with whom we've had the pleasure to talk last month (story). This is essentially a modern day 3D remake of Bomberman, multiplayer oriented, with a few new features put into it. So you think the concept was nice...
---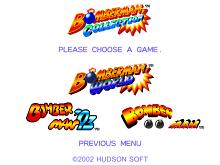 Bomberman Collection 2002

---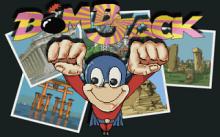 Bombjack 2002
Bombjack is an excellent fanmade conversion of Tecmo's classic arcade game of the same name. The game is much better than Mighty Bombjack, the official PC conversion made by Elite Systems in 1990. If you are unfamiliar with either games, here is the skinny: you play Bombjack, a caped superhero...
---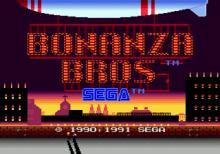 Bonanza Brothers 1991
The saddest thing about this game is that it has to be one of the hardest Genesis games to find! Only years after I had packed my Genesis away did I come across Bonanza Brothers in a bargain bin. Fortunately, the hunt is well worthwhile as the game is a...
---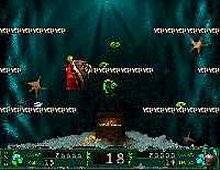 Bonkheads 1998
Bonkheads is a fun 2D action game designed for kids. The Troll brothers Grag and Thog must rid their home of annoying pests in each of the 144 levels that comprised Trollsville. You can play solo as Grag, or have a partner join the game as Thog to work together...
---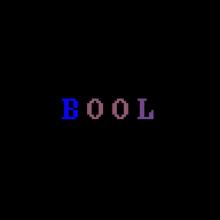 Bool 2004
Bool is a very creative and unique action game that takes some time to figure out at first, but will gradually grow on you. In the author's words: "in this game you rescue yellow balls with a crane from a big floating white ball. You can upgrade your ship and...
---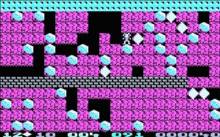 Boulder Dash 1984
You are Rockford, and you have to dig through monster infested caves in search of diamonds. In each level you must collect a certain number of these diamonds, in order to open a portal to the next stage. Enemies can be squashed by falling boulders, which are released when the...
---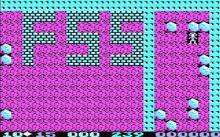 Boulder Dash 2 1985
In part two of the "Boulder Dash" series, game design hasn't changed compared to part one, so you still have to mine diamonds while avoiding falling rocks and cave monsters of all sorts. As in part one, later levels become more difficult because many puzzle elements are added. ...
---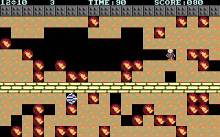 Boulderdash (remake) 1996
This remake of boulderdash works great! You have to collect some gems and get to the end of each level without being killed by the stones. ...
---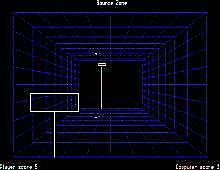 Bounce Zone 1990
Move over, Pong, there's a new paddle game in town... and it boasts a whole other dimension! While the basic gameplay dynamics are as we've come to know and love (use your paddle to bounce the ball past your opponent's goal line), rather than manipulating the paddle along a single...
---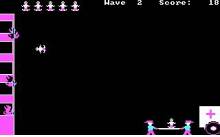 Bouncing Babies 1984
A building is on fire and you have to rescue babies jumping (jumping?) from the building. Your two man fire fighter team is the only thing between life and certain death for the 'bouncing babies'. Use your fire fighter stretcher/trampoline to 'bounce' the babies safely into the ambulance. The game has...
---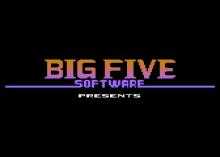 Bounty Bob Strikes Back 1985
Bounty Bob Strikes Back is a great sequel to Bill Hogue's classic Miner 2049er game. Although this is much better than the original, it wasn't as commercially successful - perhaps due to poor marketing and the fact that in 1985 the hype surrounding Bounty Bob's first adventure was starting to...
---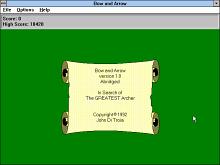 Bow & Arrow 1992

---