Arcade action Games #13
Search a Classic Game: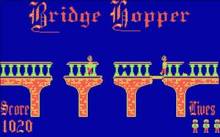 Bridge Hopper 1990
There are gaps in the bridge (three gaps in levels up to 6, four from there on), but does that deter pedestrians from willfully treading on, like Lemmings or Sleepwalkers, to their demise? Regrettably, that is not the case. Fortunately for the player, a stopgap measure is available...
---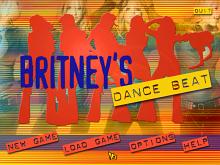 Britney's Dance Beat 2002
Britney's Dance Beat tries to capitalize on the popularity of dancing simulations like Dance Dance Revolution, but this weak effort will appeal only to Britney Spears' fans. Unfortunately, after a short period of play, even her fans will hit the eject button in disappointment. After sitting through an excessively long...
---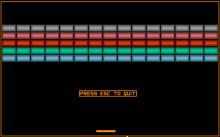 Brokeout 1989
Brokeout is a simplistic and small (<5 kB) break-out game. Knock out the blocks with the ball and paddle. You have only one ball, there are no bonus items, only one level and no scoring. An accompanying program allows you to adjust the game speed. ...
---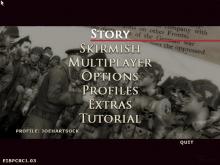 Brothers in Arms: Earned in Blood 2005
The first follow-up to Road to Hill 30 returns players to World War II, in the new role of U.S. Army Sergeant Joe "Red" Hartsock. Players will witness the D-day invasion at Normandy first-hand, thorugh Hartsock's eyes, before pressing forward to Carentan and beyond. Once again, the game calls on...
---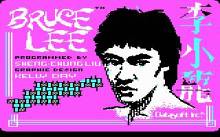 Bruce Lee 1984
The late martial arts hero features in this platform game, with the aim of reaching a wizard in an underground lair, defeat of whom can offer him untold wealth. In each area you must collect the many strategically-placed lanterns before exiting through the newly-revealed passageway. Some rooms also have escalator-type...
---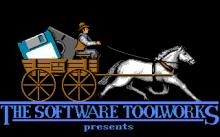 Bruce Lee Lives: The Fall of Hong Kong Palace 1989
You play the part of Bruce Lee, the only man who can fight back against Master Po and his army of martial arts warriors. You have to stop their destruction on Hong Kong Island! This martial arts game features a "learning" AI engine that can improve its strategy by examining and...
---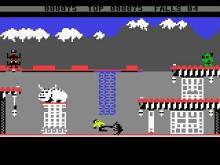 Bruce Lee Remake 2001
This is an amazing remake of the Commodore 64 version of Datasoft's famous Bruce Lee game, which was released for PC in 1984. Say goodbye to ugly 4-color CGA palette of the PC original: this remake by Mark Rosten is far and away a superior version, retaining all the intuitive...
---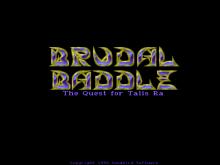 Brudal Baddle 1994
Brudal Baddle is a one-on-one fighting game. The story behind this title is that in 2023 at a laboratory in Los Alamos, Dr Chen found a way to punch holes in the fabric of space and time. A number of attempts to punch holes to the past had been successful,...
---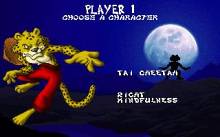 Brutal: Paws of Fury 1995
The Dalai Llama has organised a martial arts contest for animals of all species to prove their skills, and you are competing in it. There are a wide variety of furry creatures to take on, and finally the Dalai Llama himself. Brutal: Paws of Fury is a one-on-one fighting game...
---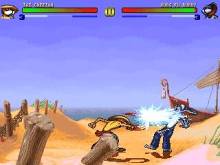 Brutal: Paws of Fury Remix 2002
Brutal - Paws of Fury was a Mortal Kombat clone made by Gametek in 1995. This is a 2000 Windows remake made by a fan of the game. Easily as good as MK, it serves up a good amount of difficulty and fun. The Dali Llama has organized a fighting...
---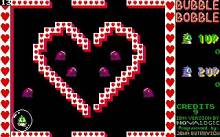 Bubble Bobble 1988
Bubble Bobble is the story of two humans, Bub and Bob who wander into the mysterious cave of monsters and magically turn into dinosaurs. The only way to transform back is to reach the end of the cave... Bubble Bobble is a platform game, with each level being a single screen....
---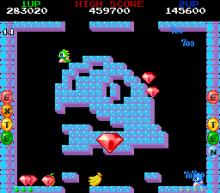 Bubble Bobble featuring Rainbow Islands 1996
Bubble Bobble: One or two players attempt to save their friends in this re-release of the 1987 classic puzzle/action game. Players blow bubbles to trap enemies. When they pop the bubbles, fruit comes out and the players compete for the points. If they don't pop the bubbles in time, the...
---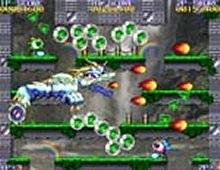 Bubble Bobble Hero 2 1999
Bubble Bobble Hero 2 is an excellent and little-known Bubble Bobble clone from Taiwanese developer Lonaisoft. Although the game was translated from Chinese to English (the version you can download here), it was marketed only in a few countries in Asia, and therefore remains unknown to most Bubble Bobble fans....
---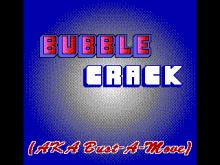 Bubble Crack 1995
Bubble Crack is a variant of Bust-A-Move, minus its cute trademarked mascots. Like its inspiration, this game concerns itself for the player aiming and launching (within ten seconds, at which point launch automatically occurs) a coloured sphere up a narrow tunnel, ricocheting appropriately to (ideally) latch on to other spheres...
---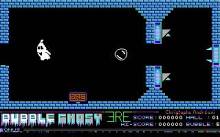 Bubble Ghost 1988
Bubble Ghost needs to blow a bubble out of his creator's castle. Your task is to guide him so as to direct the bubble through the gaps in each room. The bubble's direction is affected by which part of the ghost hits it. Candles, fans, and other obstacles serve to make...
---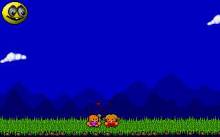 Bubble Pop 1997
Bubble Pop is a one or two-player platform game featuring fruit, worms, penguins, other assorted animals and fireball throwing monsters that installs in both English and Swedish. The Evil One has captured Bublina and has turned all your friends against you. Armed only with a magic rod the player(s) must...
---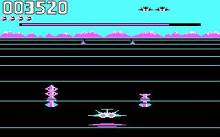 Buck Rogers: Planet of Zoom 1984
Fast and furious racing game taking place on a futuristic racetrack. Guide your spaceship between the pylons and shoot down other enemy racers. Based on the arcade game (which is even more loosely based on the Buck Rogers comic strips). ...
---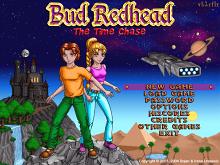 Bud Redhead: The Time Chase 2003
Bud Redhead: The Time Chase is an excellent 2D side scrolling jump'n'run platform style game released by independent developer Space Ewe. Independent developers like Space Ewe should be applauded for their efforts and talents especially when they produce games as exciting as Bud Redhead: The Time Chase. The game was...
---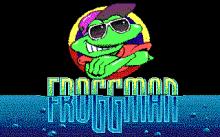 Budo: The Art of Ninja Combat! 1993
Budo: The Art of Ninja Combat! is a side-scrolling, ninja-themed action game. The protagonist has been trained for twenty years by the best Tokugawa warriors in the art of ninja combat. Now he is a Budo master, capable of inflicting on his enemies instant death or a low and hideous...
---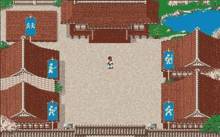 Budokan 1989
Budokan: The Martial Spirit has a very simple control system. While it may seem like the simplicity of the controls would limit the game's enjoyment value, it nonetheless manages to be a lot of fun. You have one action and eight directional buttons along with a stamina bar and a ki...
---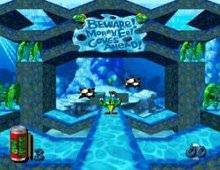 Bug! 1996
Bug's creepy-crawly insect friends need rescuing from the evil widow Queen Cadavra's clutches. Fight your way through six worlds to rescue them and find and defeat the spider queen. There are three levels to get through in each world of 3D platform action. Bug's key attack is his bug bounce...
---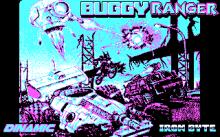 Buggy Ranger 1990
Year 2019, in a post-apocalyptic world, we must fight versus the evil machines that destroy our planet... This is the plot of Buggy Ranger, a side-scrolling shoot'em up, very similar to the "jeep stage" of one of the most famous titles of Dinamic, Army Moves. The main difference, is that...
---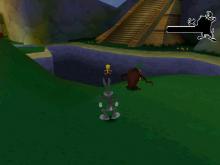 Bugs Bunny & Taz: Time Busters 2000
Playing Bugs Bunny & Taz: Time Busters, a solid game starring that rascally rabbit and the whirling dervish, with appearances by other notables like Daffy Duck (who never gets top billing), is like starring in your own Looney Toons cartoon. The game is divided into four time eras, with each...
---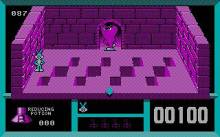 Bugs Bunny Hare-brained Adventure, The 1990
You're Bugs Bunny, the well-known hare from Warner Bros. animations. Now you're trapped in some kind of tower. Run from one room to another, avoiding creatures, who are lethal to your hare health, and collect useful items. If you're quick, you'll get away with this tower. ...
---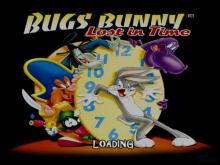 Bugs Bunny: Lost in Time 1999
Bugs Bunny Lost in Time is, quite simply, a bad game all around. The graphics are poor, the sound is passable, and playability is a lost cause. That's a shame, because I really looked forward to playing it. As someone who grew up on a steady diet of cartoons featuring...
---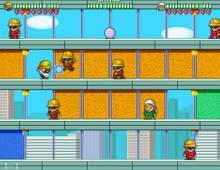 Building Panic 2001
Another excellent game from freeware developer Yamada No Ana Project, who is dedicated to producing games based around the same cast of characters, led by Doka-chan, a stubby construction worker and his friends. Like all other games from this group, the game is 100% English, boasts excellent music, offers 2-player...
---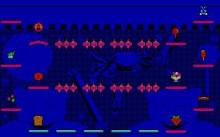 Bumpy 1992
Mixture of action and puzzle elements. Collect items by jumping back and forth between several platforms. In later levels shape and function of these platforms changes and obstacles are added. ...
---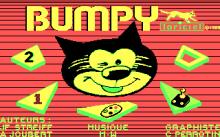 Bumpy 1989
The first game in the Bumpy series is, just like its sequels, about a head that can bump a lot. You control whether the head shall bump left or right, and how far up it will bounce, in a similar fashion to Mappy. You have to move across a series...
---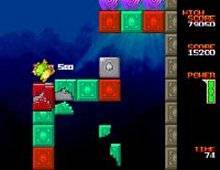 Bungaru WA 2001
"So Icy Tower has got a Japanese cousin", I first thought. But, after playing some more times, I can say that, while the basic concept is the same, the two games are very different. In Bunguru WA, you are sort of a little triton, who must jump his way to...
---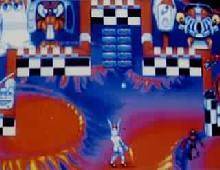 Bunny Bricks 1993
Bunny's girlfriend has been kidnapped by an ape, and 30 screens of blocks have been placed between them. Love can't climb all barriers, but a bunny skilled in baseball can smash through them, using his bat to hit each brick on each screen in turn. This sets the scene for...
---