Arcade action Games #48
Search a Classic Game: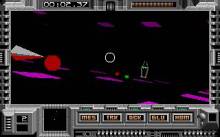 Interphase 1989
Dreams are made by The Dreamtrack Corporation, a group of evil subliminal-messengers whose intention is to destroy the minds of the minority of people capable of interpreting other people's dreams and live them out through entertainment. That's the story in this distinctly Cyberpunk-inspired title, and you play Chad, the man...
---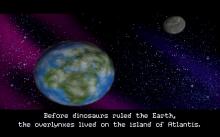 Interpose 1996
In this game you are overlynx, ancient inhabitant of Earth and Atlantis. Your race is a very peaceful and very wise in all Galaxy and you know how to live in harmony with nature. But on the planet Danedola some aliens by manipulating DNA created new race - humans, whose...
---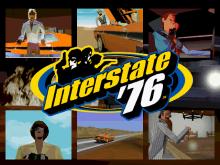 Interstate '76 1997
The Interstate '76 Arsenal is a collection of two games released in 1997: Interstate '76 Gold Edition and the add-on Interstate '76 Nitro Pack. The Arsenal pack combines the manuals from the two previous games and provides a keyboard layout control card that lists individual key selections on the reverse...
---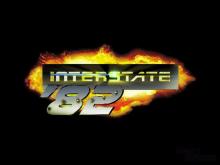 Interstate '82 1999
Interstate '82's predecessor, Interstate '76 won several game of the year awards in 1997. While the sequel expands and enhances gameplay in some areas, the designers ignored other aspects that needed an overhaul. The most significant change lets you leave your vehicle to run, switch cars legitimately, or car-jack someone...
---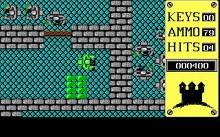 Into The Eagle's Nest 1987
Into the Eagle's Nest is a top-down action game designed in the spirit of the arcade hit, Gauntlet. Your mission is to infiltrate the mazelike and well-defended Nazi fortress known as the Eagle's Nest to rescue three allied saboteurs. Collect keys to open locked doors and plan your shots carefully,...
---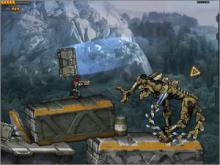 Intrusion 2 2012

---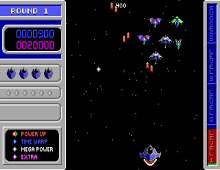 Invasion of the Mutant Space Bats of Doom 1995
This game, despite its cheesy name, is one of the cutest shoot-'em-up style games ever made for the PC. There's not much to tell about the game, simply because it's very straightforward. You take the role of a lone starship pilot, who happens to encounter the "Dreaded Space Bats of...
---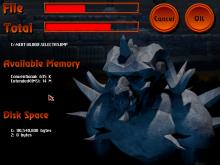 Iron & Blood - Warriors of Ravenloft 1997
Iron & Blood is a 3D fighting game based on Ravenloft, a fantasy horror setting in the world of Advanced Dungeons & Dragons. Vampire lord Strahd von Zarovich and deathknight Lord Soth are scheming and plotting against one another, and a party of heroes is now caught up in their...
---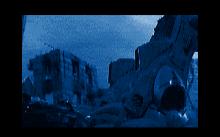 Iron Assault 1995
Iron Assault is a "light" simulator of big robots. As in any other mech-sim, game actions take place in a distant future, but in this case on our own planet(Earth) at the end of 21st century. Player joins the ranks of resistance force to fight back world, enslaved by global...
---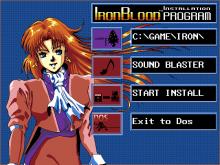 Iron Blood 1996
Iron Blood is a side-scrolling action game where the player is given the opportunity to control two different robots through a futuristic society. Each robot has different weapons, different levels, and a different look. The levels range from standard side-scrolling ones where the player moves from one side of the...
---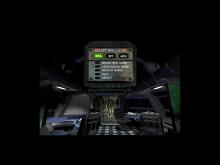 Iron Helix 1993
In Iron Helix the human race is locked in a cold war with an alien race, the Thanatosians. One of the human capital ships, the Jeremiah O'Brian is participating in a series of war games with other human ships. Through some technical malfunction the Obrian's central computer convinced itself into...
---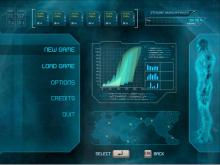 Iron Man 2008
Inspired by Marvel's summer-2008 cinema, Iron Man returns to consoles and handhelds in a concurrently released combat action game. Players take the role of the troubled engineering genius (and billionaire) Tony Stark, creator of a powerful suit of high-tech armor he wears to become the title hero. Combat takes place...
---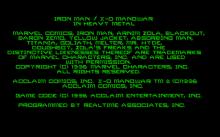 Iron Man / X-O Manowar in Heavy Metal 1996
This game is a basic shoot the bad guys side-scroller which is really hard, even on the easiest "Wimp" setting. For one thing, the characters aren't as strong as they should be. Any comic book reader knows that both Iron Man and X-O can fly just about anywhere, but in...
---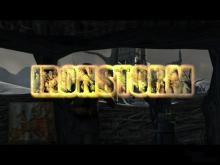 Iron Storm 2002
Iron Storm is a 3D shooter featuring gritty, realistic combat set in a disturbing alternate-reality world. World War II never took place in the game world of Iron Storm -- because World War I never ended. Players take the role of Lt. James Anderson, assigned to a dangerous but crucial...
---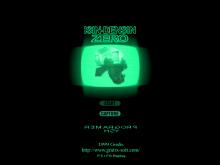 Isin-Densin Zero 1999
Isin-Densin Zero is yet another excellent vertical shooter from Japan's rapidly growing freeware scene. You know the drill by now: excellent graphics, smooth gameplay, and a lot of cool ship designs. The game goes above and beyond most other freeware shooters in the "extras" department. The soundtrack in this game...
---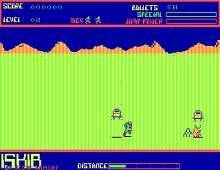 Iskib 1989
Iskib is a very rare 2D side-scrolling platformer designed to be included with an issue of Compute! magazine - one of the first instances such marketing gimmick was used for a PC magazine. The object of this fun Buck Rogers-lookalike game is simple: run, jump, and gun your way from...
---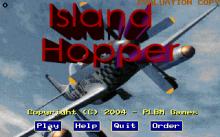 Island Hopper 1998
Classic style plane shooter. Move up a vertical scrolling environment and shoot anything that moves. ...
---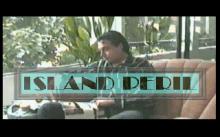 Island Peril 1995
A "2.5D" DOOM-era shooter with FMV sequences, set on Lorgina Island. Your girlfriend "Sweet Cheeks" has been kidnapped, and you must save her from the stronghold of the "Evil Boss" and his dastardly henchmen, (who seem to come back from the dead quite often...) with only your trusty raincoat and...
---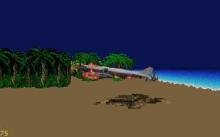 Isle Of The Dead 1993
Ah yes, it's vacation time! You've planned a wonderful trip for yourself down in the South Pacific, away from the normal daily grind and rat race. You board your plane, and everything goes smoothly...until the engines fail. The plane spirals downward and crash lands on a remote jungle island. As...
---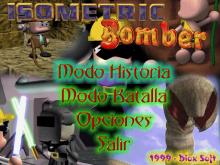 Isometric Bomber 1999
Isometric Bomber is an game similar to the classic Bomberman, but with isometric graphics. The art features a crayon style similar to Super Mario World 2: Yoshi's Island. The player can play alone or with another player. There are two play modes: History mode and Battle mode. ...
---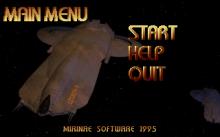 Izmir 1995
Izmir is a sci-fi 3D chase-view shooter similar to Space Harrier. The player controls an armored mech who is deployed onto a hostile planet and has to destroy or avoid mechanized enemies and traps on his way. The mecha can freely fly or advance on the ground; even though most...
---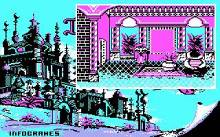 Iznogoud 1987
This game from 1987 is based on the adventures of the French comic book character Iznogoud. You are in the role of the Grand Vizier Iznogoud, whose only thought is to depose the Caliph of magical Baghdad and become "Caliph instead of the Caliph!" To accomplish this aim, you must...
---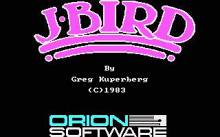 J-Bird 1983
J-Bird is a conversion of the arcade game Q*Bert. The object of the game is to change all tiles in a pyramid to the target color by having J-Bird jump on the tile. Various creatures and objects can get in the way of J-Bird. These include a bouncing snake, cats,...
---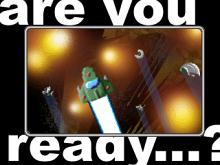 J-Dar-II 2001
One of the best examples of what Elecbyte's powerful MUGEN fighting game engine can do, J-Dar-II is a fun vertical 2D shooter for DOS. The game offers three difficulty levels to suit your preference, and a unique power-up system: you gain extra weapons by collecting 3 capsules that float around...
---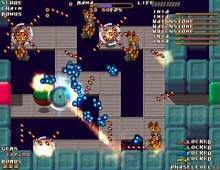 Jabberwock 2005
Jabberwock from Japanese programmer Aeju Murasame is a great action/RPG hybrid that fans of Smash TV and Zelda games will enjoy. Your goal in the game is to escape from a labyrinth full of weird fantasy creatures. You fight monsters by casting spells that (naturally) drain mana when used, and...
---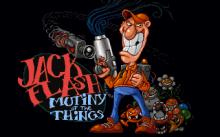 Jack Flash 1994
Typical mid-90's side scroller. You are Jack Flash and you must "suck" the energy from all the evil inanimate objects that have been brought to life. ...
---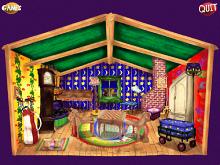 Jack's Attic 1997
When you open the door to Jack's Attic, you're in for a big surprise. Because this is no ordinary attic- it's filled with adventures you'll never forget. Discover the secrets of the past on an archeological dig, where you're the one who uncovers and identifies fossils and bones. Compose music in...
---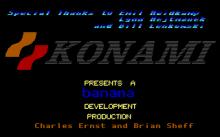 Jackal 1988
The enemy army has captured too many of your forces. Being held in P.O.W. camps, these soldiers are effectively out of the war... unless some kind of rescue operation can be mounted. Heavy Forces are too slow and visible to be of any use, but perhaps something smaller and lighter...
---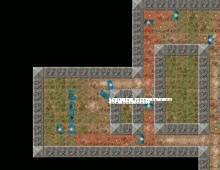 Jailbreak 2005
Billed as a "sneak 'em up," Jailbreak is a fun top-down action game that really does fit its bill. As a prisoner who is one day given an opportunity to escape his cell, your goal is to make your way through 9 levels, keeping out of sight of patrolling guards...
---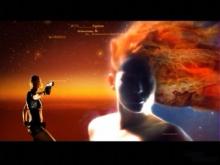 James Bond 007: Nightfire 2002
James Bond returns to battle evil on an international level in this follow-up to the best-selling Agent Under Fire. Developed by the same company responsible for The World Is Not Enough on the Nintendo 64, NightFire features extensive first-person shooting action and multiplayer modes allowing 32 players to compete over...
---