Arcade action Games #91
Search a Classic Game: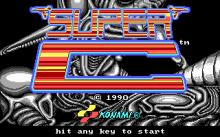 Super C 1990
The alien Red Falcon is back, and planning on taking over the planet Earth. Now it's up to Scorpion and Mad Dog to battle through five levels and save the planet. Based on the arcade game, Super C is the sequel to Contra. Gameplay is a combination of side scrolling/platform...
---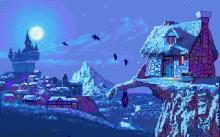 Super Cauldron 1992
Cauldron and Cauldron II were successful in the 8-bit days, and this moved the series forward. You play a witch (although the character looks decidedly masculine, for no apparent reason), and have to negotiate four worlds, each split into bite-size chunks. The levels are populated with bats, trolls and snakes,...
---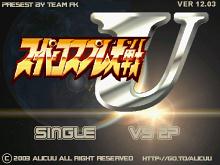 Super Cosplay War Ultra 2003
Super Cosplay War Ultra is a superb one-on-one fighting game in the same vein as Fighters Kyodotai, previous fighter from the same design team: Alicuu from Taiwan. Similar to Kyodotai, SCWU sets itself apart from other freeware fighters with excellent gameplay, fluid animations, a staggering number of combos and secret...
---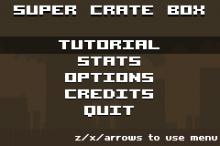 Super Crate Box 2010

---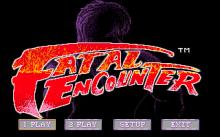 Super Fighter 1993
When Indian Joe, the self-declared reincarnation of Satan, and his two generals, Widow and Joker, sends a shock wave of fear across the United Nations by killing off top-ranking government officials, eight fighter champions steps up to face the three in personal combat. But first these eight must determine who...
---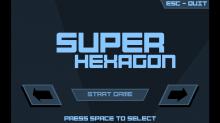 Super Hexagon 2012

---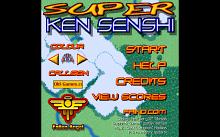 Super Ken Senshi 2003
Super Ken Senshi is yet another superb freeware release from Fallen Angel Industries, one of the best "Klik" designer groups. Aside from excellent anime graphics and animations that FAIND usually delivers, SKS has a multiplayer mode: you can play this vertical shooter simultaneously with 3 other players over the Internet....
---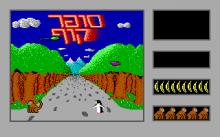 Super Kof 1991
Super Kof is a side-scrolling platform game that puts the player in control of a super monkey on an adventure. The player has to complete each level while collecting various weapons/power-ups (such as the ability to spit green balls) and bags of money and avoiding different hostile animals, monsters, pitfalls...
---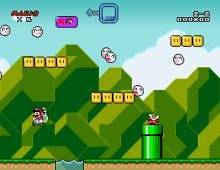 Super Mario Pac 2003
Super Mario Pac is one of the best Super Mario clones for PC you will likely find. This is not only because it remains faithful to the simple-yet-addictive gameplay of Nintendo's blockbuster, but also because the game adds new twists that won't make fans feel like deja vu, while attracting...
---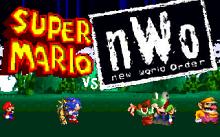 Super Mario vs. NWO World Tour 1999
Super Mario vs. NWO World Tour is a competent fan-made spoof of WCW vs. NWO Nintendo 64 game. SMNWO attempts to bring some of the fun of the original side-scrollers back, and it largely succeeds, while slipping Sonic in as a playable character in addition to familiar faces from Marioland. Your...
---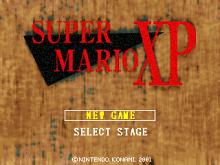 Super Mario XP 2003
Super Mario XP is a great Super Mario clone from japan. While the graphics is not as good as Nintendo's original - Mario looks like he has lost a few pounds, and the color palette is far too drab for the cartoon style - the gameplay is very faithful to...
---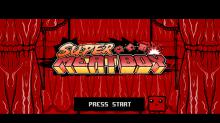 Super Meat Boy 2010

---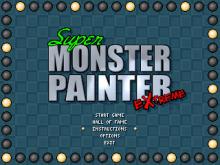 Super Monster Painter Extreme 2005
Super Monster Painter Extreme is yet another addictive cartoony arcade game from Johan Peitz of Free Lunch Design, maker of a great freeware classic called Icy Tower. In the author's words, this is "...[the] game which revolves around colors in general and mixing in particular. It can be played by...
---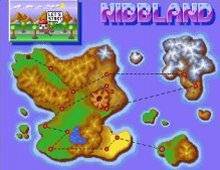 Super Nibbly 1993
Here's another cute clone of the famous snake, only this time instead of a snake you control a worm. Well, I guess you all do remember Nibbly anyway. You must collect all the dots in a limited time period. Every time you eat/collect one, you become larger. You must navigate...
---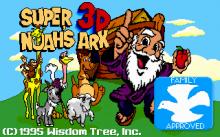 Super Noah's Ark 3-D 1995
Super Noah's Ark 3-D is a First Person Shooter based on the Wolfenstein engine with a biblical twist. As Noah, the player travels around the Ark feeding the restless animals in order to put them to sleep; this is achieved by firing feed (ammo) at them using a variety of hand...
---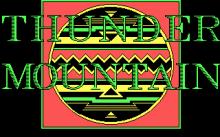 Super Pac-Man 1991
Super Pac-Man is a game in Namco's Pac-Man family, but instead of gobbling up dots, Pac is required to eat fruit and prizes, such as apples, bunches of bananas, doughnuts, hamburgers, fried eggs, ears of corn, sneakers, pieces of cakes, raspberries, limes, cups of coffee, mushrooms, Galaxians, bells, and shamrocks....
---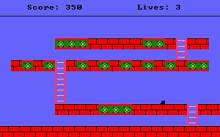 Super Sales Acer 1995
Some little platform game. ...
---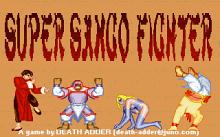 Super Sango Fighter 1999
As the title suggests, this game is an ingenious home-brew game that pits fighters from Sango Fighter against those from Super Fighter in the ultimate fighting match. Death Adder did a great job ripping all graphics, sounds, and animations from the two games and combine them into an enjoyable gaming...
---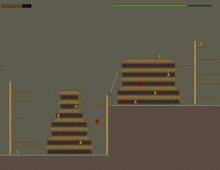 Super Secret Ninja 2004
Super Secret Ninja is one of the smallest and most entertaining 'coffee break' games I've ever come across - not to mention unique. In a game that seems to have been inspired in equal parts by Thief and freeware gem Wire Hang Redux, your goal as ninja is to sneak...
---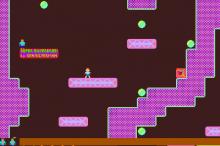 Super Silverbrothers 1991
A side-scroller similar to Super Mario Bros. and Lode Runner, written by Ken Silverman. You play as Ken (with a little K on his T-shirt) and must reach the exit to each level, represented by a star. Enemies will fall down from the top of the screen and try to...
---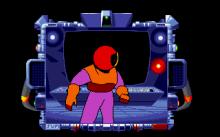 Super Space Invaders 1991
Remember that arcade classic Invaders? Well this game takes it to the next level with harder aliens, bosses, power ups, and a variety of scenery! Invaders come in several configurations for you to try to blast, and power-ups help you with more weapons to choose from. ...
---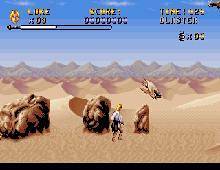 Super Star Wars 1994
This is the never-released PC version of a console side-scrolling platform game from LucasArts. The game follows the plot of the first Star Wars very closely-- as Luke Skywalker, you must fight your way from the sand dunes of Tatooine to becoming an X-Wing pilot and participate in the attack...
---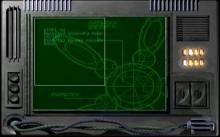 Super Stardust 1996
Like Stardust, in this Asteroids clone you control your Panther PX-2 ship through successive waves of asteroids and other enemies, which are drawn using ray-tracing techniques. The game features both overhead and 3D sections. In the overhead part, you must eliminate enemy ships and asteroids across several zones in each...
---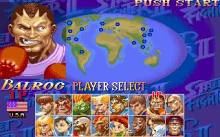 Super Street Fighter 2 Turbo 1995
Fighting game ported from the classic and wildly popular "Street Fighter 2" franchise. Choose from a variety of characters and use their fighting skills to beat opponents and become the world champion fighter. Advantages over the original Street Fighter 2 include faster fighting speed, 4 new characters, new locations,...
---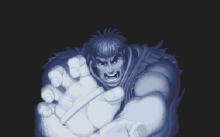 Super Street Fighter II 1996
Super Street Fighter II is a sequel to Street Fighter II Turbo and Street Fighter II Championship. The game features four new characters and stages, making a total of sixteen playable. It also features many multiplayer modes in addition to the single player mode. Among those is the returning elimination...
---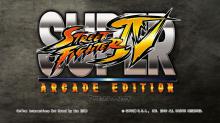 Super Street Fighter IV: Arcade Edition 2011
The Arcade Edition of 2010's Super Street Fighter IV introduces four new combatants, revamped character balancing, an updated replay channel, and all 39 playable fighters unlocked from the start. Joining the roster are Yun, Yang, Evil Ryu, and Oni. The replay channel, where you can watch footage of one-on-one brawls...
---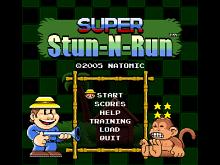 Super Stun-N-Run 2005
Super Stun-N-Run is yet another superb "retro" 2D single-screen platformer from Natomic Studios, one of the world's best game-coding groups. The plot: "The animals have gone wild!! You are Parker, a safari explorer armed with a stun gun, and it is your job to free the baby animals that are caged...
---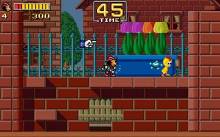 Super Trio 1995
Super Trio is a Korean-made platformer. Despite its initially sinister plot involving an evil vampire lord being resurrected in his ominous castle, the actual game takes place in colorful, modern-day-themed environments, featuring microscopic protagonists traversing everyday household objects arranged as platform structures. The player takes control of either the mouse...
---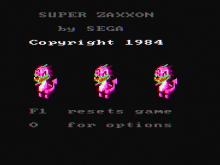 Super Zaxxon 1984
Super Zaxxon is a three-quarter perspective, space shooter style game. You must first go over a base on an asteroid. Things located on this base include gun implacements, fuel tanks, radar stations, missiles, and fighters. After you successfully navigate this base, you will go through a tunnel to tangle with...
---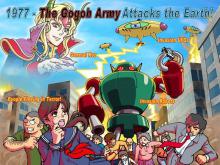 Supercharged Robot Vulkaiser 2007

---