Arcade action Games #7
Search a Classic Game: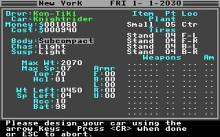 Auto Duel 1988
A unique RPG based on Steve Jackson Games board game "Car Wars." You are an average joe starting off in New York, and the object is to maximize money and maximize prestige, while doing story-based missions. Side quests are also available for pay, as well as being able to compete...
---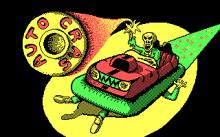 Autocrash 1991
In Autocrash the player competes in a death tournament between "bumper cars". The goal is to dismount the opponent (or opponents) from his car, and hit him before he leaves the game zone. Along the stages, the enemy's A.I. difficulty level and his number will increase. Additionally, in some stages the...
---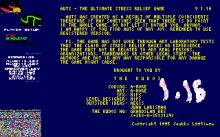 AUTS - The Ultimate Stress Relief Game 1995
While Turboraketti was The Game that gave birth to the "cave flier" genre that grew incredibly popular especially in Finland in the 90's, AUTS was a simple, yet elegant clone of Turboraketti for PC's that launched a whole horde of further cave flier clones and cave flier inspired games, a...
---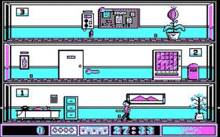 Avoid the Noid 1989
Avoid the Noid is an advertisement ploy for Domino's Pizza. You are a pizza delivery boy who must deliver a pizza to Doom Industries while the creature Noid is set to prevent him from acheiving this goal. You must deliver the pizza to the top floor in 30 minutes or...
---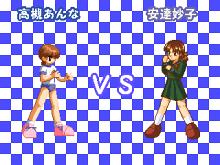 AVS (a.k.a. Kakutuku) 2001
Ojamajo and AVS (formerly called Kakutuku) are two excellent 2D fighting games coded by ASCII's Fighter Maker application. The games feature a good number of characters and moves, very fluid animations, and a well-balanced gameplay that is neither too easy, nor too difficult as to frustrate most people. Since both...
---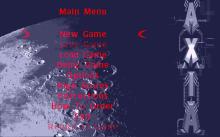 Axia 1988
Move around in space in 360 degrees of freedom. Take on missions as a bounty hunter, blow up ships, asteriods, etc... and get cash all while revealing an evil plot. ...
---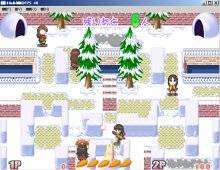 Azutama 2001
Azutama is a fun anime-style snowball fighting game, similar to Black Eye Software's SnowBrawl. The game features characters from the manga (Japanese comic book) series of the same name. The gameplay is straightforward: "kill" the required number of opponents in each stage by throwing snowballs at them to get to...
---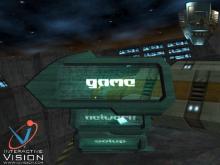 B-Hunter 1999
One of the most obscure and underrated cyberpunk shooters ever made, B-Hunter is a low-profile release developed by Danish-based Interactive Vision and published by UK-based Midas Interactive Entertainment. Similar to Psygnosis' much better known G-Police, you are a futuristic bounty hunters who flies around in a hovercraft in a huge...
---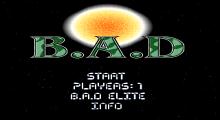 B.A.D. 1997
A lackluster side-scrolling shooter from Webfoot -- one of the worst from this prolific shareware publisher. Not much good to speak of for this clunky shooter designed by Pseudos: boring ship designs, boring levels, and a quite repetitive gameplay. Far inferior to Interpose and other shooters from Webfoot. SVGA graphics...
---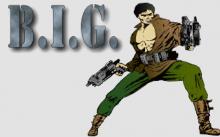 B.I.G. 1997
B.I.G. is a action-adventure platformer with gameplay similar to Flashback. A group of fanatics called Apocalypse attacked a convoy carrying nuclear warheads. Their objective is to cause a global nuclear conflict. To prevent the extermination of the human race, the president sends the best agent to the enemy base located...
---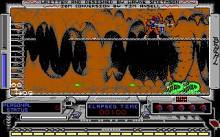 Baal 1989
Baal is a monster who has stolen a war machine. You, as leader of the "Time Warriors" must destroy his minions, collect the war machine pieces (they flash yellow), and destroy Baal. You can use joystick or keyboard. ...
---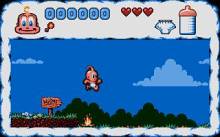 Baby Jo in Going Home 1991
As the eponymous Baby Jo you're trying to make it back home. Can a simple baby get past the four levels while avoiding the bad-tempered animals and machines on the way? Baby Jo in: "Going Home" is a side-scrolling platform game. Jo can pick up rattles which can be tossed...
---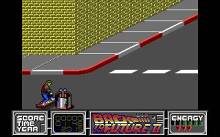 Back to The Future II 1990
Back to the Future II is a collection of five arcade and puzzle games.Based on the second installment of the popular Hollywood series Back to the Future, this movie conversion has Marty McFly and Doc Brown travel through time to stop their arch-rival Biff from changing the future. The game...
---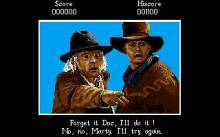 Back to The Future III 1991
Back to the Future III is a collection of four arcade games. Marty McFly and Doc Brown have traveled back through time to the year 1885 - and they're soon deep in trouble when they face "Mad Dog" Tannen's gang and have to find a way to return to the...
---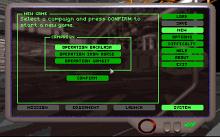 Backlash: A Turret Gunner Simulation 1995
Backlash: A Turret Gunner Simulation is a straightforward clone of Wing Commander without the intriguing plot dynamics and personalities that made it a classic space combat game. Your job: climb into the ball turret of a starship and defend it against an onslaught of drones, enemy ships, asteroids, and mine...
---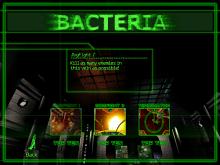 Bacteria 2001

---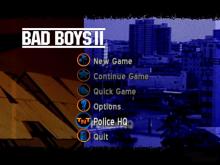 Bad Boys: Miami Takedown 2004
Millions of devoted fans of the Bad Boys movie franchise have been waiting and praying that someone out there would wise up and make a video game version of the terrible twosome's police adventures. Oh, that was hard to type with a straight face. While no one has ever really...
---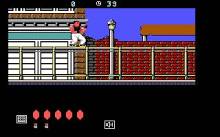 Bad Dudes 1988
This six-level action game was converted from a Data East coin-op. The gameplay involving beating a succession of guys to complete the level, then an end-of-level bad guy. The action takes place on two different levels of the screen, which can be jumped across or navigated using ladders. Moves such...
---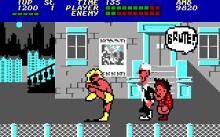 Bad Street Brawler 1987
In Bad Street Brawler, players take the role of the former punk rocker and current martial artist Duke Dunnegan, or aternatively the wrestler Gorgeous George (Bop N' Wrestle) or as a high school teacher pushed to far (Street Hassle) who finds he is the only one in the position to...
---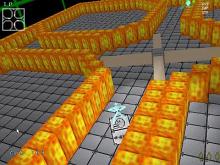 Baku Funshigi 2002
Baku Funshigi is an interesting and quite unique 3D action game from Japan. The game plays like those cavefliers from Finland (or UrthWurm for that matter) - your only goal is to maneuver a tank to the exit without hitting walls and other obstacles. The game is played from a...
---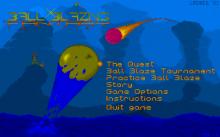 Ball Blazing Fantasy 2003
Ball Blazing Fantasy is a retro arcade game where the player controls a ball. It features two completely different modes: The Quest and Ball Blazing Fantasy. The Quest is similar to Rock 'n Roll, but here player has to collect minerals present in various levels, while Ball Blaze is like...
---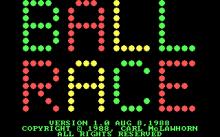 Ball Race 1988
A unique CGA 4-color racing game where you control a ball that races on a futuristic racecourse filled with floating "dummy" balls to avoid. Your top speed is affected by the amount of energy you have, and bumping into dummy balls or other competitors negatively affects your energy level. The game...
---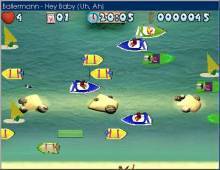 Ballermann - Hey Baby 2001
Ballerman - Hey Baby is a fun freeware clone of Frogger created to promote SWING! Entertainment's Ballerman commercial game, which is in turn based on Germany's popular comics. The game also features Sound Convoy, an up-and-coming German pop band. The gameplay is will be familiar to anyone who has played Sierra's...
---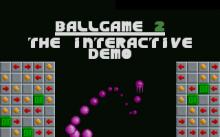 Ballgame 2 1992
These are the voyages of the purple ball. Its ongoing mission, to explore the galaxies, and to collect as many dilithium crystals as informed by Starfleet Command.This is a cute little game. The goal is to roll your ball through a maze (with nasty holes) to collect all the crystals...
---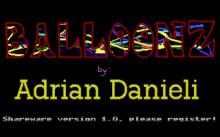 Balloonz 1993
Balloonz! is shareware title based on the game Balloon Fight, which has two distinct sub games. These games are: Midnight Journeys This is a right-to-left-scrolling game in which the player is suspended by two balloons and must remain afloat as they travel across a night sky. On the way there are pink...
---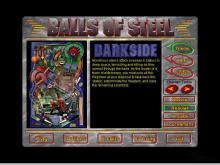 Balls of Steel 1998
In order to create a successful PC pinball game, a couple of basic features need to be in place. First, there has to be decent table designs chock full of extra goodies and lots of variety. Second, the physics must be good enough to resemble a real pinball table. While...
---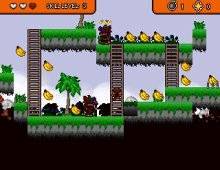 Bananarama 2002
Bananarama is a tile based platform puzzle game with influences from the likes of Lode Runner, Bomberman, and even Indiana Jones. It features 16 levels of play, one bonus game, and 3 skill levels. The story is of course very serious - at least to the "insane gamer" so you...
---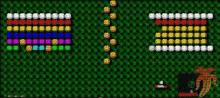 Bananoid 1989
Bananoid is a freeware Arkanoid-clone, which runs on a tweaked VGA mode the author likes to call "360x240 MCGA". It features seven levels that span two screens, for a total resolution of 544x240, according to the manual. ...
---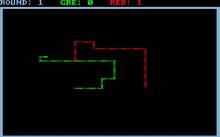 Banatron 1989
Taking a tip from 1977's Surround for the 2600 (and later, the 1982 movie Tron and its light-bike spin-offs -- but don't ask me where the banana came in!) this is one of those games where you control an extending line on the screen, avoiding collision with your own trail...
---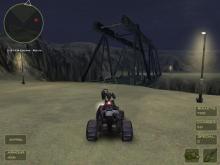 Bandits: Phoenix Rising 2003
Inspired by the dystopian future of Mad Max 2: The Road Warrior, Bandits: Phoenix Rising is a car-combat title in which you compete against rival gangs for vital natural resources and wealth. As Fennec and Rewdalf, the leaders of the Wolfpack clan, you must engage sworn enemies, the Flaming Pumpkins...
---