Arcade action Games #54
Search a Classic Game: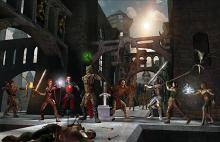 Legends of Might and Magic 2001
In a departure from the standard Might and Magic fare, Legends of Might and Magic, featuring first person, squad-based combat in a medieval world, is designed for online LAN or Internet play. Up to 16 players divide into teams of good or evil when online, choosing one of four general...
---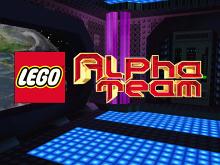 Lego Alpha Team 2000
Intended for children ages eight and up, LEGO Alpha Team focuses on strategy and team work as players lead six special force agents, each with specific powers and abilities, in an effort to thwart the evil Ogel's plan to dominate the world through mind-control. Operating from a third person...
---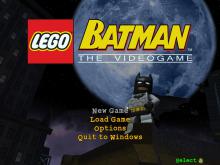 LEGO Batman: The Videogame 2008
The Dynamic Duo hits the bricks in LEGO Batman: The Videogame. In the game's main campaign, players take control of Batman and Robin for familiar bust-and-build action and puzzle-solving adventure through more than a dozen levels of Gotham City -- re-created completely from Lego brand toy building blocks, of course....
---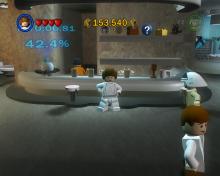 LEGO Star Wars II: The Original Trilogy 2006
The surprise hit of 2005 returns for more brick-blasting battles and sci-fi spoofing in LEGO Star Wars II: The Original Trilogy. As the title suggests, the storyline focuses on the first three films in the Star Wars saga. Players will choose from a variety of LEGOized characters as they attempt...
---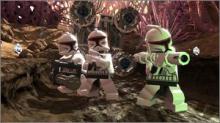 LEGO Star Wars III: The Clone Wars 2011
Clone troopers and droids engage in comical battles in this continuation of the best-selling LEGO Star Wars series. Choose from an assortment of characters featured in Clone Wars timeline. The action once again takes place from a third-person viewpoint set behind the LEGO characters, but you'll now be able to control...
---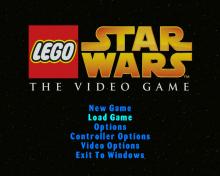 LEGO Star Wars: The Video Game 2005
This curious blend of big-name brands tells the earlier parts of the Star Wars story in a version of films' universe that's been built from scratch with Lego parts and people. The game highlights the action of Episodes I through III (the more recent, prequel films); players take control of...
---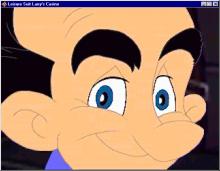 Leisure Suit Larry's Casino 1998

---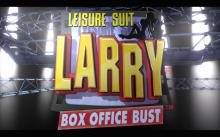 Leisure Suit Larry: Box Office Bust 2009
Larry Lovage is back and bringing polyester pride to the big screen in Box Office Bust. Introduced in the first latter-day Leisure Suit Larry game, 2004's Magna Cum Laude, Lovage is the nephew of Larry Laffer, the original "Leisure Suit Larry" made famous in Al Lowe's inimitable string of risqué-humor...
---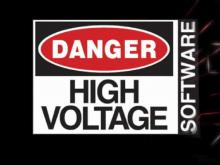 Leisure Suit Larry: Magna Cum Laude 2004
Computer gaming's luckless lounge lizard, Larry Laffer, has retired his leisure suit, put away his martini glass, and is out of the romance game for good. His nephew, however, still has a glimmer of hope. The follow-up to Sierra's long-running graphic adventure series comes to home computers courtesy of developer...
---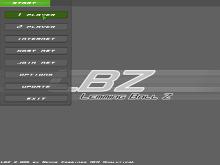 Lemming Ball Z 2004
Lemming Ball Z is one of the best and most imaginative blends of two blockbuster games. Who would imagine that pitting the cuddly lemmings from Psygnosis' classic puzzle series against each other and arm them with Dragon Ball Z-style superpowers will be so much fun? The idea is simple: defeat...
---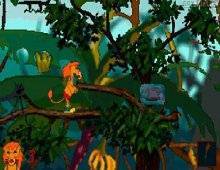 Leo the Lion 1997
Leo the Lion is a below average platformer from Poland starring - well, Leo the lion. Think of the game as Disney's Lion King, minus good cartoons and interesting gameplay. So what is left? A hodgepodge of amateurish graphics, boring levels, and repetitive gameplay. If you enjoy cartoon platformers, Leo...
---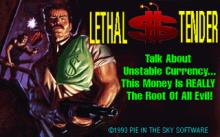 Lethal Tender 1993
Bad boy Nick Hunter must thwart the evil Thorne Devereaux's plan to coat U.S. currency with a time delayed explosive by infiltrating his base and mowing down swarms of identical nameless guards. ...
---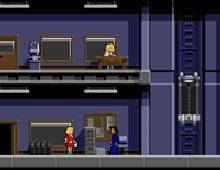 Lethal Weapon 1992
In this game, based on the movie series, you can play as Martin Riggs or Roger Murtaugh to complete four main missions, before taking on a final bonus one. For each mission you can choose the appropriate character. Walking around, jumping and swimming, kicking or shooting the opponents you have...
---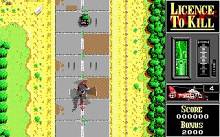 License to Kill 1989
A "James Bond" action/arcade game based on the movie with the same name. Your aim is to avenge the death of Felix Leiter, who was killed by the drug baron Sanchez. Technically the game consists of several different vertical scrolling action sequences. In each stage you must fly, drive or walk...
---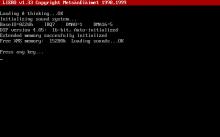 Liero 1999
Liero is like Worms but with players battling in realtime instead of turn-based. At the start of the game, each player chooses 5 weapons from a vast weapons array, 40 in total. The weapons range from simple pistols and shotguns to bazookas and the ever deadly cluster bombs (known in the...
---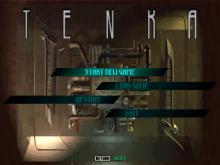 Lifeforce Tenka (a.k.a. Codename Tenka) 1998
Codename: Tenka is an original first-person shooter developed for PlayStation and PC. In a futuristic setting, players take the well-armed role of the title character, who battles against the forces of a genetic engineering organization gone wrong. Enemies are varied, some deadly powerful, others agile, and difficult to hit. The...
---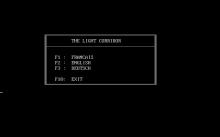 Light Corridor, The 1990
The aim of the game is to guide a ball through 50 levels of walls, barriers and general obstacles. You control a bat, which must 'serve' the ball into play, and then follow it through the level, deflecting it before it falls behind you, as this costs you one of...
---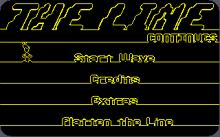 Line Continues, The 2003
The Line Continues is a great sequel to The Line, a very original freeware platformer from Bepposoft. The plot, in the designer's own words, is almost as wacky as the game itself: "It seems The Line continues. You've been running from a long time, but maybe your run is going...
---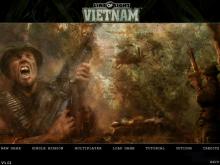 Line of Sight: Vietnam 2003
Line of Sight: Vietnam puts players in the boots of a Green Beret sniper during the thick of the Vietnam War. Players will stealthily move through jungle terrain, identify targets, position themselves, and take out enemies. The ten available weapons include models that can be taken from enemy soldiers. Players...
---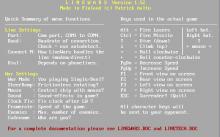 Line Wars 1990
Cobra Mark IV multi-purpose General Contact Vehicle is an astonishing stellar vehicle. It's got beam lasers mounted up front and at the rear and is loaded with missile launchers. It's highly maneuverable and quick to react you your every move. Naturally a fighter like this will give you a great...
---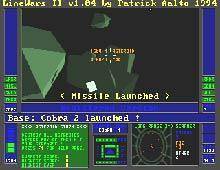 Line Wars II 1994
3-D space shooter a la Wing Commander but on shareware. You are some sort of space marshal/cop, and have to complete 10 scenarios (with 10 goals each) of missions that range from asteroid blasting, to pirate elimination, patrols, escorting ships, etc. The game uses a polygon-based engine, with graphics that put...
---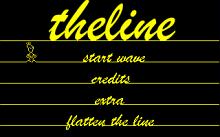 Line, The 2001
The Line from Bepposoft is a fun platformer with a very unique and fascinating premise which translates into a unique gameplay as well. Imagine a one-dimensional world comprising of just one line, as depicted in Abbott's classic book Flatland, and you will have an idea of what The Line is...
---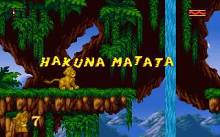 Lion King 1994
Young Simba just can't wait to be king. His father is the current King of the Savannah and the young prince is able to frolic the lands at will; jumping on and around other subjects of this animal kingdom. When Simba's father, King Mufasa, is killed and his evil brother...
---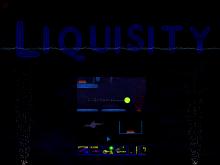 Liquisity 2005
Liquisity is a fun Game Maker game from Mr. Chubigans, creator of other GM classics like Ore No Ryori and The Sandbox of God. The game is a fun puzzle/platformer hybrid that boasts 50 levels, fun gameplay, and pleasing graphics that manages to capture your attention even with the mostly-blue...
---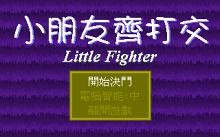 Little Fighter 1997
Well, what can I say? One of the worst games both from the mid 90's as well as in general. First it looks like a cheap copy of Mortal Kombat but once the fight actually begins it looks like super small children fighting against each other. Of course there a few...
---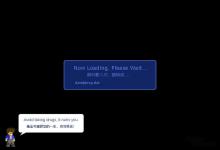 Little Fighter 2 2002
Quite an improvement from the first game in the series. Of course nearly 7 years have passed so that has a lot to say as well since PC game programming has been developed as well. As in the first game you can select between different characters when you start the...
---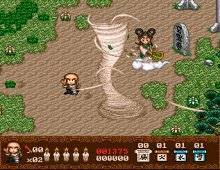 Little Monk 1995
Little Monk is a light-hearted top-down action game, starring a bald little monk from the Shaolin temple, famous for the Shaolin Kung Fu-like fighting style. Your mission is to restore peace in the land by defeating enemies such as dragons, beetles and snails, in a large number of scrolling backdrops....
---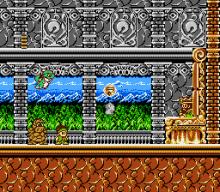 Little Samson 1992
One of the NES' best platformers, Little Samson is a tour de force of excellent game design, attractive graphics and pure entertainment value. Ta-keed, the evil Prince of Darkness, is wreaking havoc on Kingdom of the Imperial Forgy. Emperor Hans summons the four heroes of the land to restore order...
---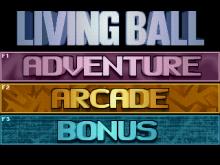 Living Ball 1995
Living Ball boasts of "the largest pinball table ever created", and can back it up with the 99-level table "Wasteland", along with two others of smaller size. While the level of quality may be higher in more traditional pinball games, the sheer size of the tables is quite impressive. The game...
---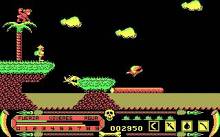 Livingstone 1986
Livingstone, I Presume? is a video adventure technologically almost identical to Goody, however this game has a more complex map and an obligation to alternate among three weapons and a pole that the player has from the beginning of the game. The name of the game indicates a tour around each...
---