Arcade action Games #16
Search a Classic Game: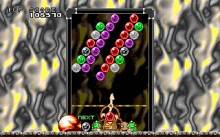 Bust a Move 1994
Bust-A-Move (also known as Puzzle Bobble) is a real-time puzzle game in which the player controls a device called "pointer" at the bottom of the screen, aiming and releasing randomly colored bubbles upwards. Depending on the aiming, the bubbles may float up directly or bounce off the walls, changing their...
---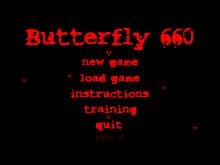 Butterfly 660 2003
Butterfly 660 is a fun freeware platformer that does what very few action games have tried to do: offer a solid storyline that develops as you play, with intriguing plot twists along the way. Unfortunately, this comes at a price of challenge - the game is very linear and easier...
---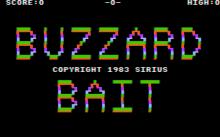 Buzzard Bait 1983
Buzzard Bait is a single screen shoot'em up where you have to protect the humans from predatory buzzards. At the beginning of each round, three pair of buzzards each go into their nests to make sweet love. As soon as they reappear from the nest an egg also emerges, which quickly...
---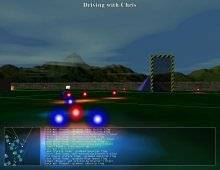 BZFlag 2002
BZFlag is a great freeware multiplayer 3D tank battle game that has one of the best "Capture the Flag" gameplay I have seen. The game was first developed in 1992 by Chris Schoeneman, a then-college student at Cornell University, for Silicon Graphics (SGI) machines. The game is now an active...
---
C-Dogs 2000
In this game, you control a fighter and pick weapons at the beginning of each round. You are penalized points for shooting weapons, so overkill is bad. This game seems nice, but I feel that it eventually becomes less interesting and I dislike the weapon system. I prefer the prequel,...
---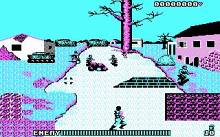 Cabal 1988
Cabal is a coin-op conversion of Capcom's arcade game. The mechanics of the game are simple: shoot everything in sight! The hero (there is a two player mode) runs back and forth along the bottom of the screen, ducking and dodging bullets and grenades from the enemy. The roll maneuver...
---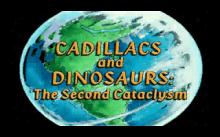 Cadillacs and Dinosaurs: The Second Cataclysm 1995
A third-person driving and shooting game, based on the comic series Xenozoic Tales by Mark Shultz. The game is a rail-shooter, similar to Rocket Science's earliest game Loadstar. You find yourself in the so-called Xenozoic Age - after a cataclysm in 2020 A.D., mankind was forced to hide beneath the surface....
---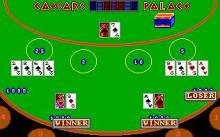 Caesar's Palace 1990
A semi-sequel to Mastertronic's earlier House of Cards and one of the first games Mastertronic released as "Virgin Mastertronic" under the new ownership of Virgin, Caesar's Palace uses basically the same engine as its predecessor. Instead of popular card parlor games, this time we get 6 of the most popular...
---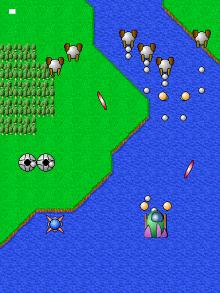 Cake Fight 1996
A cute little vertical shooter that is undoubtedly more than inspired by classic Twinbee series, so I've decided to include it as part of our "3U Games" collection. Some background for non-Japanese speakers: Twinbee is a highly successful shooter series which Konami deemed too cute to appeal to the American...
---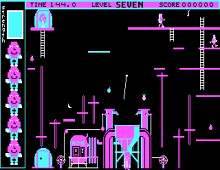 California Raisins, The 1988
You control Tiny Goodbite, one of the California Raisins. All of your friends have been captured and brought to the cereal factory, and you need to come to the rescue! In this action platform game, you need to climb and jump your way through the many floors of the factory...
---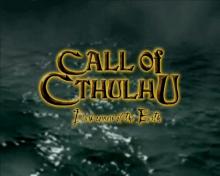 Call of Cthulhu: Dark Corners of the Earth 2006
Call of Cthulhu is a first-person horror adventure set in an appropriately disturbing universe based on the works of author H.P. Lovecraft. The game's 3D-rendered environments are not static, as windows can be broken and walls can collapse, adding to the sense of the unknown and encouraging player interaction. As...
---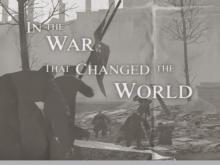 Call of Duty 2003
Developed by several members of the design team responsible for Medal of Honor: Allied Assault, Activision's Call of Duty is a first-person shooter set amidst the chaos and turmoil of World War II. Players begin the game as an infantryman armed with a pistol and grenades, with additional weapons in...
---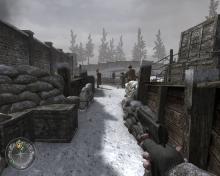 Call of Duty 2 2005
This Infinity Ward follow-up to 2003's critically acclaimed Call of Duty pushes farther across the European Theatre of World War II, with missions spanning the desert fighting in North Africa to the tank assaults on the Russian front. The sequel boasts graphical enhancements and significant improvements to artificial intelligence. Computer-controlled...
---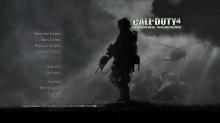 Call of Duty 4: Modern Warfare 2007
Developer Infinity Ward returns with its third full installment in the Call of Duty series (Treyarch having developed Call of Duty 3) with Call of Duty 4: Modern Warfare. Eschewing the traditional WWII setting that has been the hallmark of the series, Call of Duty 4 takes on the more...
---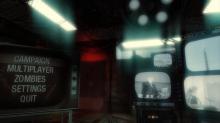 Call of Duty: Black Ops 2010
Activision's juggernaut first-person shooter returns for its annual assault on the bad guys with a focus on clandestine operations and deniable missions in Call of Duty: Black Ops. Developed by franchise veteran Treyarch, Black Ops marks a departure for the series, in that the action unfolds in neither WWII nor...
---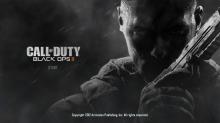 Call of Duty: Black Ops II 2012
Activision's massively successful first-person shooter franchise returns to the shady world of clandestine missions and deniable operations, while for the first time adding in branching storylines and near-future combat in Call of Duty: Black Ops II. The single-player story weaves between the exploits of original Black Ops protagonist Alex Mason...
---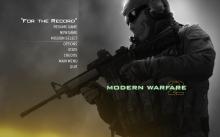 Call of Duty: Modern Warfare 2 2009
In Call of Duty: Modern Warfare 2, developer Infinity Ward aims to ratchet up the intense first-person gunplay, graphical verisimilitude, and deep multiplayer experience that won the original title wide acclaim from critics and consumers alike, while at the same time adding to the overall package with the new, fast-paced...
---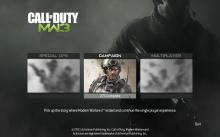 Call of Duty: MW3 2011
Activision Blizzard's top-selling first-person shooter franchise marches on with Call of Duty: Modern Warfare 3. Players must deal with the fallout from the devastating attacks on U.S. and British soil in a storyline that picks up where 2009's Modern Warfare 2 left off. The single-player campaign has you battling Russian...
---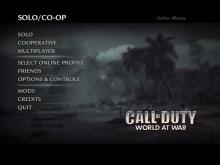 Call of Duty: World at War 2008
With the World at War, Infinity Ward's veteran military first-person shooter series heeds a call to return to its WWII roots. Built on the Call of Duty 4 game engine, World at War aims to bring Modern Warfare's state-of-the-art graphics, interactive battlefield environments, unflinching "M"-rated presentation, and sophisticated online multiplayer...
---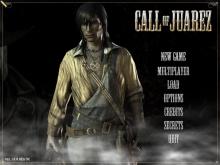 Call of Juarez 2006
Players strap-on their virtual revolvers and step back into America's "Wild West" in Call of Juarez, a first-person shooter with a gritty cowboy theme. The single-player storyline follows a pair of gunslingers, bound to one another by family ties but at odds due to a gruesome misunderstanding. The righteous Reverend...
---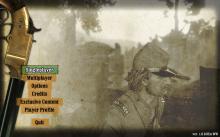 Call of Juarez: Bound in Blood 2009
Returning to Windows PCs, the Call of Juarez story steps a generation back in time with Bound in Blood, a prequel to the original game. Set 20 years earlier, the adventure stars Ray and Thomas McCall, two brothers from Atlanta, in their prime, fighting for the Confederate army in the...
---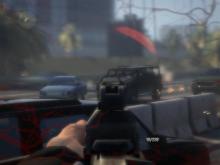 Call of Juarez: The Cartel 2011
A clear shot at fans of previous Call of Juarez games, The Cartel is a story-driven first-person shooter, with multi-layered plotlines and multiple main characters -- each with a different perspective on the way the adventure plays out. The action includes close combat, undercover missions, high-speed chases, and guns-blazing assaults...
---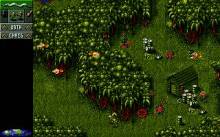 Cannon Fodder 1994
Cannon Fodder had previously been a hit on the Amiga platform before being ported to Dos by Virgin Interactive, who licensed it from Sensible Software. This cute little real-time wargame involves the player trying to complete a series of missions using a squad of hapless recruits. In order to finish...
---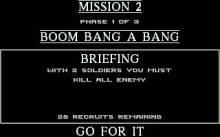 Cannon Fodder 2 1994
After the success of Cannon Fodder, a sequel was inevitable. The basic gameplay remained the same - guide a team of soldiers through a succession of levels populated by trees, huts and lakes. The major change is that the plot involves time travel, rather than straightforward war situations, and this...
---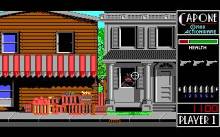 Capone 1988
This is the first light-gun game for the Commodore Amiga. The action takes place in the Capone era of 1920s Chicago. The player is a lone gunman battling Capone's men down the streets and alleys of the city. The game plays much like Operation Wolf. As the...
---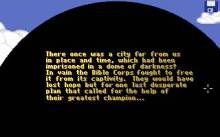 Captain Bible in the Dome of Darkness 1994
Captain Bible in the Dome of Darkness is a Christian game released in 1994, by Bridgestone. A limited version named Captain Bible: Special Edition was released for free shortly afterwards. Using the Sword of the Spirit, the Shield of Faith and the power of the Holy Word we are tasked with...
---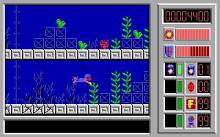 Captain Comic II: Fractured Reality 1990
Dun dun dun, it is time again for one of the heroes of the galaxy to return. Not long after his last mission, a new crisis arises for our hero. As the case with most heroes, it never takes long for the next issue to show itself and like any...
---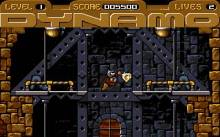 Captain Dynamo 1993
Insane genius Austen van Flyswatter has stolen a huge collection of diamonds, and retrieving them involves navigating a succession of fiendishly-designed arrangements of platforms and traps. Does that sound like a job for a retired superhero? Captain Dynamo thinks so, and aims to recapture them for their rightful owner. Gameplay is...
---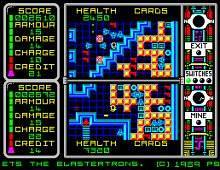 Captain Fizz meets the Blaster-Trons 2002
Captain Fizz Meets the Blaster-Trons is a great fanmade remake of the Amiga/ZX Spectrum game of the same name, developed in 1989 by Psyclapse, Psygnosis' sub-division. The review at Amiga Games Database says it all about the original, of which this PC version is a very faithful remake - although...
---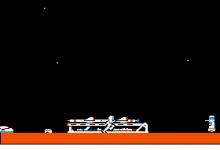 Captain Goodnight and the Islands of Fear 1985
One of the most underrated Apple II games ever made, Captain Goodnight and the Islands of Fear is a very funny platformer that is both addictive and very frustrating due to the high difficulty level. The plot goes as follows: from the insideous Dr. Maybe's remote Fear Islands headquarters comes an...
---